Podcast 183.
April 2013's Roots and Blues Hour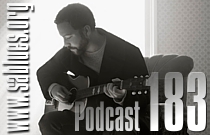 Featuring: Justin Rutledge
The Roots and Blues Hour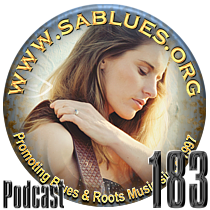 Press Play
Podcast 183 from SA Roots and Blues
ARTIST | ALBUM | TRACK
1 Justin Rutledge - Valleyheart - Out of the Woods.
2 Kevin Breit - Field Recording - Johnny Dollar.
3 Steve Earle - The Low Highway - The Low Highway.
4 Mumford and Sons - Babel - I will wait.
5 Laura Hill* - Blue Skies - I Simply.
6 Dawes - Stories Don't End - From The Right Angle.
7 Benny Walker - Sinners and Saints - Push on through.
8 Harry Manx - Om Suite Ohm - Carry My Tears.
9 Drew Holcomb & The Neighbors - Good Light - Tennessee.
10 Kurt Vile - Wakin On A Pretty Day - Wakin On A Pretty Day.
11 Mark Harragon - The Lives Of Forgotten Dreams - Oh Mary.
12 Kati Mac - Save me from myself - Bullet Hole Road.
13 Rilo Kiley - RKives - It'll Get You There.
14 Justin Rutledge - Valleyheart - Through with You.
15 Kaki King - Glow - Streetlight in the Egg.
*pictured

Audio Stream Quality: MP3.
Bitrate:56kb/s. Sample Rate: 22050Hz. Channels: Stereo.

Thanks to the musicians, promoters and distributors
who have allowed us to present their music.
Subscribe to SA Roots& Blues
(It's FREE) and obtain your 'user name' and 'password' to the 'Subscribers' page and download the latest quality MP3 podcasts to your Player!
'The Roots and Blues Hour'
Once a month Jerome Douvendahns presents a rich mature selection from the genres of roots, alt. country, blues, folk and indie alt. rock. Each podcast highlights new and recent releases from these genres. Podcast duration is about an hour.