Podcast 185.
May 2013's Roots and Blues Hour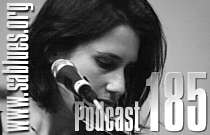 Featuring: Laurie Levine
The Roots and Blues Hour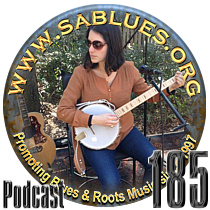 Press Play
Podcast 185 from SA Roots and Blues
ARTIST | ALBUM | TRACK
1 Stormcellar - Hired Guns and Borrowed Glory - Country Radio.
2 Laurie Levine* - Six Winters - Oh Brother.
3 Markus Rill and The Troublemakers - My rocket ship - Edge of nothing.
4 Kurt Vile - Wakin' on a pretty daze - Kv Crimes.
5 Belle Starr - Belle Starr - New Girl Now.
6 John Batdorf and James Lee Stanley - All Wood And Stones II - Play With Fire.
7 Lori McKenna - Massachusetts - Salt.
8 Hans Edler - Black Fender (Radio Version).
9 JJ Grey and Mofro - This River - Standing On The Edge.
10 Kevin Breit - Field Recording - Big Bill Broonzy.
11 Kim Richey - Thorn In My Heart - Come On.
12 Laura Hill - Blue Skies - Blue Skies.
13 Justin Rutledge - Valleyheart - Amen America.
14 Lisa Bell - The Italian Project - Come My Way.
15 The Steel Wheels - No more rain - Go up to That Mountain.
16 Sara Nelms - Lover, No Longer - Epiphany.
*pictured

Audio Stream Quality: MP3.
Bitrate:56kb/s. Sample Rate: 22050Hz. Channels: Stereo.

Thanks to the musicians, promoters and distributors
who have allowed us to present their music.
Subscribe to SA Roots& Blues
(It's FREE) and obtain your 'user name' and 'password' to the 'Subscribers' page and download the latest quality MP3 podcasts to your Player!
'The Roots and Blues Hour'
Once a month Jerome Douvendahns presents a rich mature selection from the genres of roots, alt. country, blues, folk and indie alt. rock. Each podcast highlights new and recent releases from these genres. Podcast duration is about an hour.