Podcast 192.
September 2013's Blues Time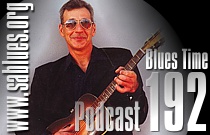 featuring JJ Fields
September 2013's BLUES TIME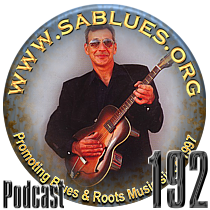 Press Play
Podcast 192 from SA Roots and Blues
1 JJ Fields* - Blue no more - Home alone
2 Jake Chisholm - Diamond in a Coalmine - Traveling Riverside Blues.
3 Lee Palmer - One Take. Live at Canterbury - Me and My 68.
4 Ruff Kutt Blues Band - That's When The Blues Begins - That's When The Blues Begins.
5 Too Slim & Taildraggers - Blue Heart - Wash My Hands.
6 Tedeschi Trucks Band - Made Up Mind - The Storm.
7 Wily Bo Walker - When The Angels Call Your Time - When The Angels Call Your Time.
8 Roomful of Blues - 45 Live - Just Keep On Rockin.
9 Owen Campbell - The Pilgrim - Dev'lish woman.
10 Lily and The Drum - Nobody Just Like Me - Nobody's Fool.
11 Townes Van Zandt - Sunshine Boy - Who Do You Love.
12 The Hoax - Big City Blues - Can't Do Right For Doing Wrong.
13 Lurrie Bell - Blues in my soul - Hey Hey Baby.
14 Jake Lear - Diamonds & Stones - Strange Things.
15 Chicago Blues All Stars - Let Me Love You Baby.
16 Ash Grunwald - Gargantua - Skywriter.
17 Ian Siegal & the Mississippi Mudbloods - Candy Store Kid - Kingfish.
*pictured
Audio Stream Quality: MP3.
Bitrate:56kb/s. Sample Rate: 22050Hz. Channels: Stereo.

Thanks to the musicians, promoters and distributors
who have allowed us to present their music.
Subscribe to SA Roots& Blues
(It's FREE) and obtain your 'user name' and 'password' to the 'Subscribers' page and download the latest quality MP3 podcasts to your Player!
'Blues Time' comes your way once a month. It draws its play list from the genres of acoustic and electric blues. Each podcast highlights new and recent releases. Duration is about an hour.

'SA Roots and Blues' is a non profit organisation. Our aim is to promote roots and blues music to an ever increasing patronage.