Podcast 195.
Octt 2013's Roots and Blues Hour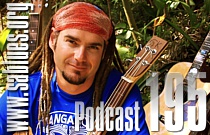 Featuring: Jay Hoad
The Roots and Blues Hour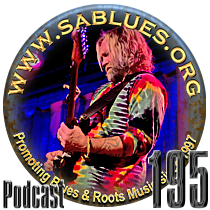 Press Play
Podcast 195 from SA Roots and Blues
ARTIST | ALBUM | TRACK
1 Anders Osborne* - Peace - Peace.
2 Ha Ha Tonka - Lessons - Lessons.
3 The Rides - Can't Get Enough - Dont Want Lies.
4 The Deep Dark Woods - Jubilee - 18th of December.
5 Tedeschi Trucks Band - Made Up Mind - Idle Wind.
6 Tamikrest - Chatma - Tisnant An Chatma.
7 Sarah Jarosz - Build Me Up From Bones - Over The Edge.
8 Garland Jeffreys - Truth Serum - It's What I Am.
9 Audrey Auld - Tonk - Crying the blues.
10 The Tealeaves - No More Can You Be Here - A Poison Tree.
11 Caitlin Canty - Golden Hour - Southern Man.
12 Linda Thompson - Wont Be Long Now - Wont Be Long Now.
13 Ry Cooder - Live In San Francisco - Why Don't You Try Me.
14 Jay Hoad - Home Is Where the Heart Is - Home Is Where the Heart Is.
15 Little Miss Higgins & The Winnipeg Five - Bison Ranch Recording Sessions - Heavy Train.
16 Tony Joe White - Hoodoo - Who You Gonna Hoodoo Now.
*pictured

Audio Stream Quality: MP3.
Bitrate:56kb/s. Sample Rate: 22050Hz. Channels: Stereo.

Thanks to the musicians, promoters and distributors
who have allowed us to present their music.
Subscribe to SA Roots& Blues
(It's FREE) and obtain your 'user name' and 'password' to the 'Subscribers' page and download the latest quality MP3 podcasts to your Player!
'The Roots and Blues Hour'
Once a month Jerome Douvendahns presents a rich mature selection from the genres of roots, alt. country, blues, folk and indie alt. rock. Each podcast highlights new and recent releases from these genres. Podcast duration is about an hour.