Podcast 199.
Jan 2014's Blues Time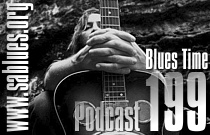 featuring Brother Dege.
Jan 2014's BLUES TIME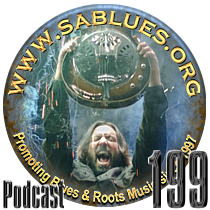 Press Play
Podcast 199 from SA Roots and Blues
1 Basement Boogie Men - Demented Dynamite - Don't Lie to Me.
2 Rod Picott - Hang Your Hopes on a Crooked Nail - 65 Falcon.
3 The Halley Devestern Band - Fabbo Boffo Smasho - Muscle Memory.
4 Brother Dege* - How to kill a horse - The Darker Side of Me.
5 Charlie Musselwhite - Juke Joint Chapel - Strange Land.
6 Tangled Eye - Dream Wall - Come On Down.
7 Leyla McCalla - Vari Colored Songs ( A Tribute to Langston Hughes ) - Love Again Blues.
8 Gus McKay - Salt Flat Mojo Blues – Caffiene.
9 Nick Charles and Doc Span - All about Sonny terry and Brownie McGhee - I'm a Stranger.
10 Sid Selvidge - The Cold Of The Morning - East St Louis Blues.
11 Shaun Murphy - Cry of Love - Go Back To Your Used To Be.
12 Dukesy and The Hazzards - Cut Him Loose EP - Cut Him Loose.
13 Cyril Neville - Magic Honey - Something's Got A Hold On Me.
14 Tim Easton - Not Cool - Troubled Times.
15 Kat Danser - Baptized by The Mud - You Gotta Move.
16 Tangled Eye - Dream Wall - Drinking Again.
*pictured
Audio Stream Quality: MP3.
Bitrate:56kb/s. Sample Rate: 22050Hz. Channels: Stereo.

Thanks to the musicians, promoters and distributors
who have allowed us to present their music.
Subscribe to SA Roots& Blues
(It's FREE) and obtain your 'user name' and 'password' to the 'Subscribers' page and download the latest quality MP3 podcasts to your Player!
'Blues Time' comes your way once a month. It draws its play list from the genres of acoustic and electric blues. Each podcast highlights new and recent releases. Duration is about an hour.

'SA Roots and Blues' is a non profit organisation. Our aim is to promote roots and blues music to an ever increasing patronage.