Podcast 202.
March 2014's Roots and Blues Hour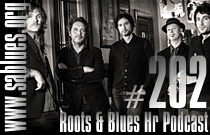 Featuring: Charles Jenkins and The Zhivagos
The Roots and Blues Hour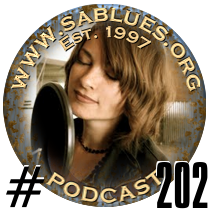 Press Play
Podcast 202 from SA Roots and Blues
ARTIST | ALBUM | TRACK
1 Charles Jenkins and The Zhivagos - Too much water in the boat - Off the tip of The Peloponese.
2 Halfway - Any old love – Dropout.
3 Andrea Schroeder* - Where the wild oceans end – Helden.
4 Amanda Pearcy - Royal Street - No Expectations.
5 Sun Kil Moon - Benji - Jim Wise.
6 Holly Williams - The Highway - Drinkin'.
7 Garland Jeffreys - Escape Artist – Christine.
8 Bap kennedy - Let's start again - Radio Waves.
9 Scott Holstein - Cold Coal Town - The Spell.
10 Wylie and The Wild West - Relic - 21st Century Blues.
11 Gulbransen Brothers - Don't Let The Music Stop EP - Not Over You.
12 Gregory Hoskins, Gary Craig - The Map of Above, the Map of Below - Sweet Redemption.
13 Christopher Coleman - Collective – Go Home.
14 Lost Ragas - Phantom Ride - Phantom Ride.
15 Hard Working Americans - Hard Working Americans - Welfare Music.
16 Years of Dust - Float with Grace EP - All so wrong.
*pictured

Audio Stream Quality: MP3.
Bitrate:56kb/s. Sample Rate: 22050Hz. Channels: Stereo.

Thanks to the musicians, promoters and distributors
who have allowed us to present their music.
Subscribe to SA Roots& Blues
(It's FREE) and obtain your 'user name' and 'password' to the 'Subscribers' page and download the latest quality MP3 podcasts to your Player!
'The Roots and Blues Hour'
Once a month Jerome Douvendahns presents a rich mature selection from the genres of roots, alt. country, blues, folk and indie alt. rock. Each podcast highlights new and recent releases from these genres. Podcast duration is about an hour.