Podcast 206.
May 2014's Roots and Blues Hour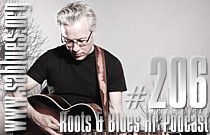 Featuring: Radney Foster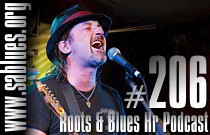 and Turk Tresize
The Roots and Blues Hour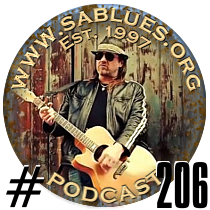 Press Play
Podcast 206 from SA Roots and Blues
ARTIST | ALBUM | TRACK
1 Turk Tresize* - Soul Casino - Daddy Wazza Roller.
2 Radney Foster - Everything I Should Have Said - Hard Light of Day.
3 Southside Johnny and The Poor Fools - Songs from The Barn - Gone Underground.
4 Black Prairie - Fortune - The 84.
5 Wooden Horse - This Kid Of Trouble - Get It Right.
6 Lake Street Dive - Bad Self Portraits - Bad Self Portraits.
7 Ashley Lewis - Captivated - Blockade Runner.
8 Ane Brun - Rarities - All My Tears.
9 Carlene Carter - Carter Girl - Black Jack David.
10 Scott Holstein - Cold Coal Town - Montani Semper Liberi.
11 The Audreys - 'Til My Tears Roll Away - Ballad For The Fallen.
12 Tift Merritt - Traveling Companion - Traveling Alone.
13 Andrea Schroeder - Where the wild oceans end - Ghosts Of Berlin.
14 Adam Carroll - Let It Choose You - Rough Side.
15 Matt Andersen - Weightless – Weightless.
16 The War On Drugs - Lost in a dream - Under the Pressure
*pictured
Apology: Oops. Track 8. All My Tears is wriiten by Julie Miller not Kate McGariggle as stated in podcast.
Audio Stream Quality: MP3.
Bitrate:56kb/s. Sample Rate: 22050Hz. Channels: Stereo.

Thanks to the musicians, promoters and distributors
who have allowed us to present their music.
Subscribe to SA Roots& Blues
(It's FREE) and obtain your 'user name' and 'password' to the 'Subscribers' page and download the latest quality MP3 podcasts to your Player!
'The Roots and Blues Hour'
Once a month Jerome Douvendahns presents a rich mature selection from the genres of roots, alt. country, blues, folk and indie alt. rock. Each podcast highlights new and recent releases from these genres. Podcast duration is about an hour.