Podcast 212.
June 2014's Roots and Blues Hour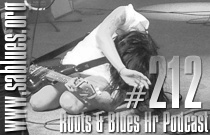 Featuring:Adalita
The Roots and Blues Hour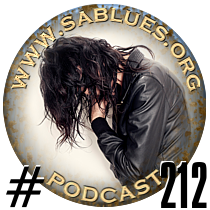 Press Play
Podcast 212 from SA Roots and Blues
ARTIST | ALBUM | TRACK
1 Mia Dyson - Idyllwild - When We're Older.
2 Adalita* - All Day Venus - Annihilate Baby.
3 Baskery - Little Wild Life - The Shadow.
4 The Black Keys - Turn Blue - Turn Blue.
5 Radney Foster - Everything I Should Have Said - Whose Heart You Wreck.
6 Jason Eady - Daylight and Dark - The Other Side of Abilene.
7 Brigitte DeMeyer - Savannah Road - Savannah Road.
9 Jenny Scheinman - The Littlest Prisoner – Brother.
10 Mary Gauthier - Trouble and Love - When A Woman Goes Cold.
11 Natalie Merchant - Natalie Merchant - Go Down Moses.
12 Lisa O'Niel - Same Cloth Or Not - No Train To Cavan.
13 Red Molly - The Red Album - When It's All Wrong.
14 Shoebox Letters - Honest Truth - Another Heartache.
15 The Autumn Defense - Fufth - None of This Will Matter.
16 The Hurry and The Harm - City and Colour - Of space and time.
17 Pieta Brown and Lucie Thorne - Fall To Rise - Coming Up Crimson.
*pictured

Audio Stream Quality: MP3.
Bitrate:56kb/s. Sample Rate: 22050Hz. Channels: Stereo.

Thanks to the musicians, promoters and distributors
who have allowed us to present their music.
Subscribe to SA Roots& Blues
(It's FREE) and obtain your 'user name' and 'password' to the 'Subscribers' page and download the latest quality MP3 podcasts to your Player!
'The Roots and Blues Hour'
Once a month Jerome Douvendahns presents a rich mature selection from the genres of roots, alt. country, blues, folk and indie alt. rock. Each podcast highlights new and recent releases from these genres. Podcast duration is about an hour.