Podcast 213.
July 2014's Blues Time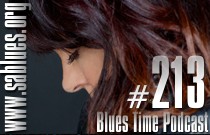 featuring Janiva Magness.
July 2014's BLUES TIME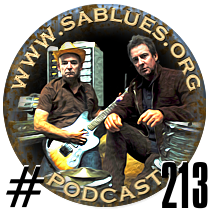 Press Play
Podcast 213 from SA Roots and Blues
1 Janiva Magness - Original - Let Me Breathe.
2 Robert Cray - In My Soul - You Move Me.
3 Pork Chop Willie - Love Is The Devil - Poor Boy.
4 Eden Brent - Mississippi Number One - Mississippi Flatland Blues.
5 Ron Tanski - Never Pet a Burning Dog - Bad Habit.
6 Four Jacks - Deal with it - She aint worth a dime.
7 Arthur Migliazza - Laying It Down - The Boogie Woogie Flu.
8 Holly Golightly - All Her Fault - Perfect Mess.
9 Raoul and The Big Time - Hollywood Blvd - Nothin' Gonna Take Me Down.
10 Backsliders* - Dark Side - Kill The Emotion.
11 Gregg Allman - All My Friends - Midnight Rider.
12 Hazmat Modine - Live - Baby Please Don't Go.
13 Jim Suhler - Panther Burn - Panther Burn.
14 Terry Quiett Band - Taking Sides - Come the Morning.
15 Suit Ty Thurssty - People in the Street – Diamonds.
16 The Bluesmasters - Volume 3 - Baby Hold On.
17 Outro - One For Mike.
*pictured
Audio Stream Quality: MP3.
Bitrate:56kb/s. Sample Rate: 22050Hz. Channels: Stereo.

Thanks to the musicians, promoters and distributors
who have allowed us to present their music.
Subscribe to SA Roots& Blues
(It's FREE) and obtain your 'user name' and 'password' to the 'Subscribers' page and download the latest quality MP3 podcasts to your Player!
'Blues Time' comes your way once a month. It draws its play list from the genres of acoustic and electric blues. Each podcast highlights new and recent releases. Duration is about an hour.

'SA Roots and Blues' is a non profit organisation. Our aim is to promote roots and blues music to an ever increasing patronage.