Podcast 214.
July 2014's Roots and Blues Hour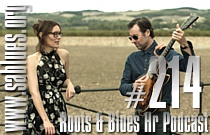 Featuring: The Yearlings
The Roots and Blues Hour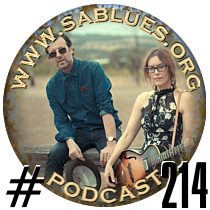 Press Play
Podcast 214 from SA Roots and Blues
ARTIST | ALBUM | TRACK
1 The Yearlings - All The Wandering - All The Wandering.
2 Dulcie Taylor - Only Worn One Time - Take A Chance.
3 Robyn Ludwick - Little Rain - Longbow, OK.
4 Amy McCarley - Jet Engines - Head Out of Town.
5 BettySoo - When We're Gone - 100 Different Ways Of Being Alone.
6 Russell Morris - Van Diemen's Land - Slide On the River.
7 Jeff Lang - I live in my head a lot these days - Gunshot Nights.
9 Jen Cloher - Baby We Were Born To Die EP - Baby We Were Born To Die.
10 Brigitte DeMeyer - Savannah Road - Conjure Woman.
11 Scott McCord and The Bonafide Truth - Gotta Be Something.
12 NQ Arbuckle - The Future Happens Anyway - Life Boat.
13 Shoebox Letters - Honest Truth – Crash.
14 Chatham County Line - Tightrope - Tightrope of Love.
15b Chris and Gileah - The Gathered Storm.
16 Broken Sun – Life and Death - Something True.
*pictured

Audio Stream Quality: MP3.
Bitrate:56kb/s. Sample Rate: 22050Hz. Channels: Stereo.

Thanks to the musicians, promoters and distributors
who have allowed us to present their music.
Subscribe to SA Roots& Blues
(It's FREE) and obtain your 'user name' and 'password' to the 'Subscribers' page and download the latest quality MP3 podcasts to your Player!
'The Roots and Blues Hour'
Once a month Jerome Douvendahns presents a rich mature selection from the genres of roots, alt. country, blues, folk and indie alt. rock. Each podcast highlights new and recent releases from these genres. Podcast duration is about an hour.