Podcast 218.
October 2014's Roots and Blues Hour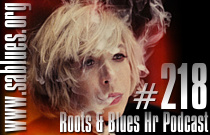 Featuring: Marianne Faithfull
The Roots and Blues Hour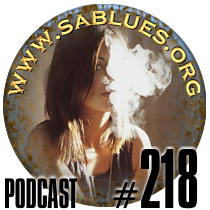 Press Play
Podcast 218 from www.sablues.org
ARTIST | ALBUM | TRACK
1 Lucinda Williams - Where the Spirit Meets the Bone – Protection.
2 Kris Delmhorst - Blood Test - We Deliver.
3 The Delines - Colfax - Colfax avenue.
4 Marianne Faithfull - Give My Love To London - Falling Back.
5 Oh Susanna - Namedropper - Dying light.
6 John Mellencamp - Plain Spoken - Tears in vain.
7 Justin Rutledge - Daredevil - Looking For A Place To Happen.
8 Lee Ann Womack - The Way I'm Livin' - The Way I'm Livin'.
9 Rivulets - I Remember Everything* - Into The Night.
10 Ryan Adams - Ryan Adams - Trouble
11 Robyn Ludwick - Little rain - Somethin' Good.
12 John Hiatt - Terms of Surrender - Long Time Comin'.
13 Shelley King - Building A Fire - Hard Times Are No Match For Sweet Dreams.
14 Adam Faucett - Blind Water Finds Blind Water - Edgar Cayce.
15 Pieta Brown - Paradise Outlaw - No Not Me.
*pictured

Audio Stream Quality: MP3.
Bitrate:56kb/s. Sample Rate: 22050Hz. Channels: Stereo.

Thanks to the musicians, promoters and distributors
who have allowed us to present their music.
Subscribe to SA Roots& Blues
(It's FREE) and obtain your 'user name' and 'password' to the 'Subscribers' page and download the latest quality MP3 podcasts to your Player!
'The Roots and Blues Hour'
Once a month Jerome Douvendahns presents a rich mature selection from the genres of roots, alt. country, blues, folk and indie alt. rock. Each podcast highlights new and recent releases from these genres. Podcast duration is about an hour.