The Roots and Blues Hour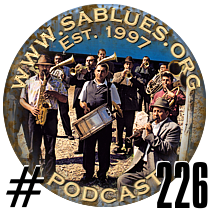 Podcast 226 from www.sablues.org
ARTIST | ALBUM | TRACK
1 Fanfare Ciocărlia* - Devil's Tale - Urn St. Tavern.
2 Lake Street Dive - Bad Self Portraits - Stop Your Crying.
3 Nick Waterhouse - Time's All Gone - Say I Wanna Know.
4 First Aid Kit - Stay Gold - My Silver Lining.
5 Max Savage & False Idols - It Ain't Easy.
6 Charlie Musselwhite - Juke Joint Chapel - Blues Why Do You Worry Me.
7 CW Stoneking - Gon' Boogaloo - How Long.
8 Sharon Van Etten - Are We There Yet - You Know Me Well.
9 Balkan Beat Box - Give - Urge to Be Violent.
10 Public Service Broadcasting - The Race For Space - Valentina.
11 Emma Donovan & The PutBacks - Dawn – Daddy.
12 Alabama Shakes - Sound & Color - Don't Wanna Fight.
13 The Gloaming - The Gloaming - The Necklace of Wrens.
14 The Cactus Channel - Haptics - Don Don.
15 The Meltdown - Better Days - Better Days.
16 Samba Toure - Gandadiko – Gandadiko.
17 Toumani Diabaté and Sidiki Diabaté - Rachid Ouiguini.
*pictured

Audio Stream Quality: MP3 CBR 44100Hz 320kbps.
DOWNLOAD
to your mobile media device.

Thanks to the musicians, promoters and distributors
who have allowed us to present their music.

Podcast 226.
Feb. 2015's Roots and Blues Hour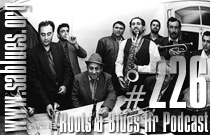 Featuring: Fanfare Ciocărlia
Podcast 226 is THE FESTIVAL edition of 'The Roots and Blues Hour'. Over the next few months out there under the intense sunshine beating down on this great southland will be various music festivals, including WOMAD. The playlist for Podcast 226 features a selection of the artists appearing at some of these festivals.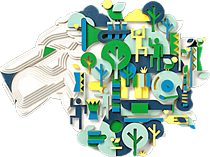 Subscribe to SA Roots& Blues
(It's FREE) and obtain your 'user name' and 'password' to the 'Subscribers' page and download the latest quality MP3 podcasts to your Player!
'The Roots and Blues Hour'
Once a month Jerome Douvendahns presents a rich mature selection from the genres of roots, alt. country, blues, folk and indie alt. rock. Each podcast highlights new and recent releases from these genres. Podcast duration is about an hour.