FASCINATING, OBSCURE, MURKY, CONTENTIOUS AND DISCOURTEOUS!
Bulletins that delve into the history of roots, blues and rock music thanks to some extensive and at times ill founded research by Dr Jerome Douvendahns.

On this day in August
1
|
2
|
3
|
4
|
5
|
6
|
7
|
8
|
9
|
10
|
11
|
12
|
13
|
14
|
15
|
16
|
17
|
18
|
19
|
20
|
21
|
22
|
23
|
24
|
25
|
26
|
27
|
28
|
29
|
30
|
31
Trigger Warning: www.sablues.org advises that Jerome's research may cause offence to those of the PC persuasion! Be advised that Jerome's research has no profanity, no gratuitous violence, no overt portrayal of sexual activity and no lurid nudity but don't let that deter you, please read on!
On this day the 1st of August
Back in 1925 Blues and gospel composer and recording artist Thomas Andrew Dorsey married Nettie Harper in Chicago, Illinois, USA. Dorsey started out playing at rent parties with the names Barrelhouse Tom and Texas Tommy, but he was most famous as Georgia Tom.  Dorsey formed his own group, the Wildcats Jazz Band that functioned as the backup band for Ma Rainey. He joined up with Tampa Red and they produced a song called Tight Like That in 1928. Later that year, he suffered a nervous breakdown that took him two years to recuperate from. He then stopped playing blues music and became a gospel musician instead. What sort of recuperation is that? Nettie, who had been Ma Rainey's wardrobe mistress, died in childbirth in 1932. Two days later the child, a son, also died ...and he stopped playing the blues?!?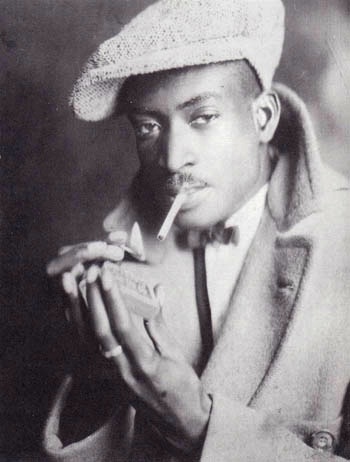 Thomas Andrew Dorsey before he stopped playing the blues!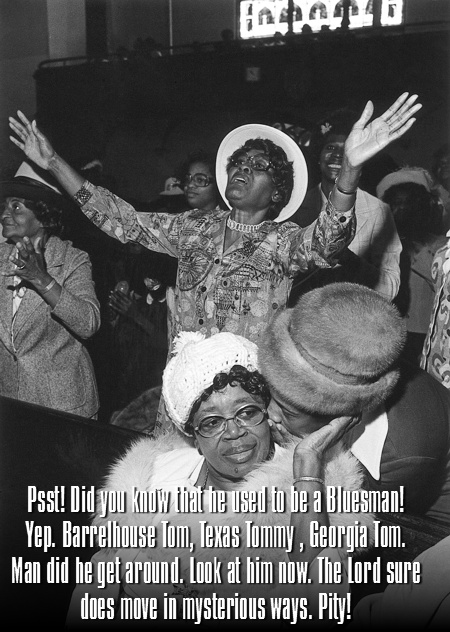 Thomas Andrew Dorsey's Congregation.
1969 The three day US Atlantic City Pop Festival took place at the Atlantic City race track with BB King, Janis Joplin, Santana, Three Dog Night, Dr John, Procol Harum, Arthur Brown, Iron Butterfly, Creedence Clearwater Revival, Little Richard, Tim Buckley, The Byrds, Jefferson Airplane, The Mothers Of Invention and Canned Heat. Joni Mitchell, started to cry and ran off stage in the middle of her third song because the crowd was not paying attention to her performance.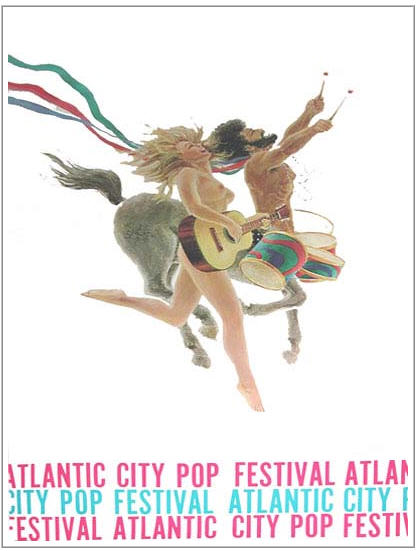 Joni takes to the stage at The Atlanta Pop Festival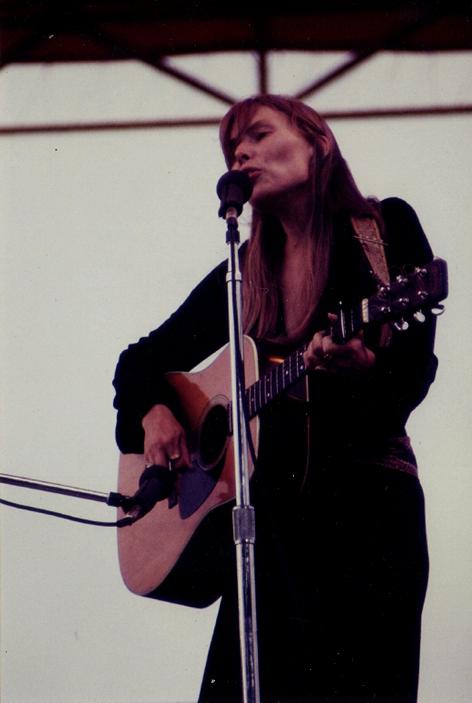 Joni before her big spit
On this day back in 1986 Grateful Dead's Jerry Garcia was release from hospital after a 3 week coma. The medical staff guessed 3 weeks. It was difficult to tell because Garcia prior to admission was often so stoned and incapacitated that he appeared comatose!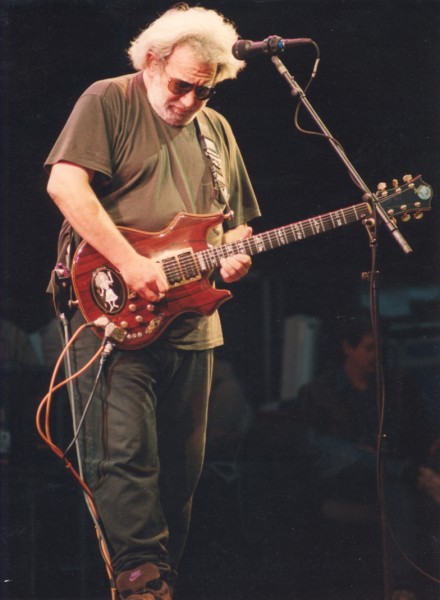 Jerry! I say Jerry! JEERRRY?!?
On this day the 2nd of August
Back in 1925 one of the biggest tests of any marriage occurred. Blues and gospel composer and recording artist Thomas Andrew Dorsey and his new wife Nettie Harper, left Chicago to go on the road with Ma Rainey.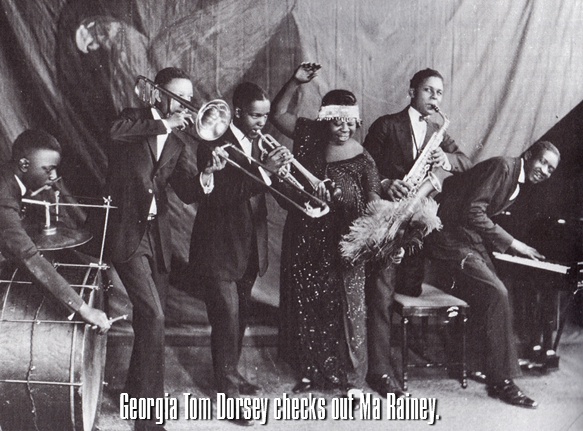 1964: After an intense search the bodies of Jim Reeves and Dean Manuel were found in the wreckage of an aircraft and, at 1:00 p.m. local time, radio stations across the United States announced Reeves' death formally. The single-engine Beechcraft Debonair aircraft, with Reeves at the controls had crashed 42 hours earlier during a thunderstrom. Thousands of people travelled to pay their last respects at his funeral two days later. The coffin, draped in flowers from fans, was driven through the streets of Nashville and then to Reeves' final resting place near Carthage, Texas.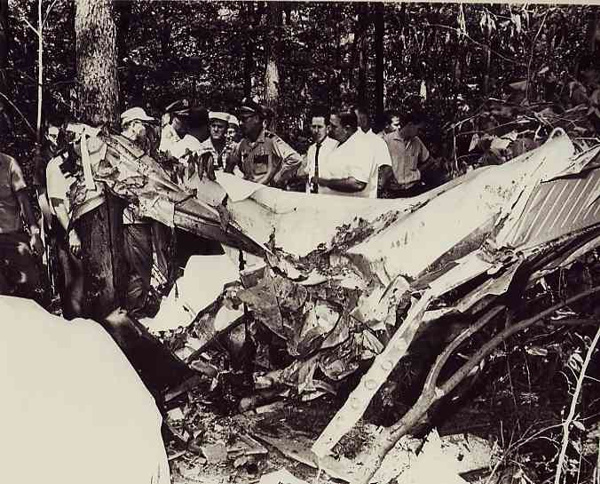 On this day back in 1969 Bob Dylan left his 10-year reunion at Hibbing High School in Hibbing, MN when a drunken former classmate picked a fight with him. The former classmate took great exception to the interloper who claimed he was Robert Zimmerman!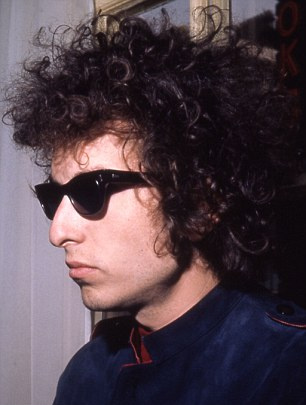 Dylan in disguise at his High School reunion.

"No it's really me ... Zimmer!"
On this day the 3rd of August
Back in 1932 The Picaninny Jug Band [aka The Memphis Jug Band] recorded "Bottle It Up And Go", in Richmond, Indiana, USA. The jug band craze started in Louisville, Kentucky around 1905 where there was a glut of empty moonshine bottles. Heavy drinker Will Shade was the central figure in the Memphis Jug Band and pioneered the switch from blowing an empty Louisville whiskey bottle to using a Memphis gallon jug. It was then that the jug band craze moved to the drinking capital of the US, Memphis. By the 1930s Jug Bands were in decline as were their livers.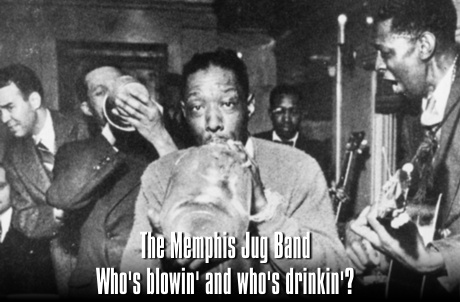 The Memphis Jug Band
1968: The two day Newport Pop Festival took place in Costa Mesa, California with Alice Cooper, Canned Heat, Chambers Brothers, Charles Lloyd Quartet, Country Joe and the Fish, Electric Flag, James Cotton Blues Band, Paul Butterfield Blues Band, Sonny & Cher, Steppenwolf and Tiny Tim. Over 100,000 fans attended the festival.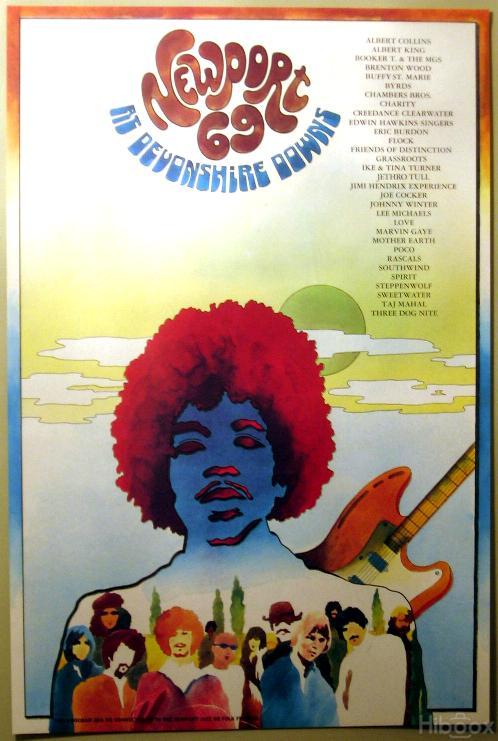 1986: The News Of The World in the UK printed an exclusive interview with 16 year old model Mandy Smith, who revealed she has been having an affair with Rolling Stone Bill Wyman for the past 2 and a half years.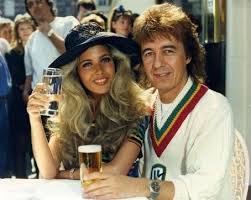 Bill went into bat for Mandy saying she was a very mature 14 year old when they met
That's Mandy without a beer ...yet.
On this day the 4th of August
Billboard magazine's number-one rhythm and blues hit of 1956 August 4: "Rip It Up" by Little Richard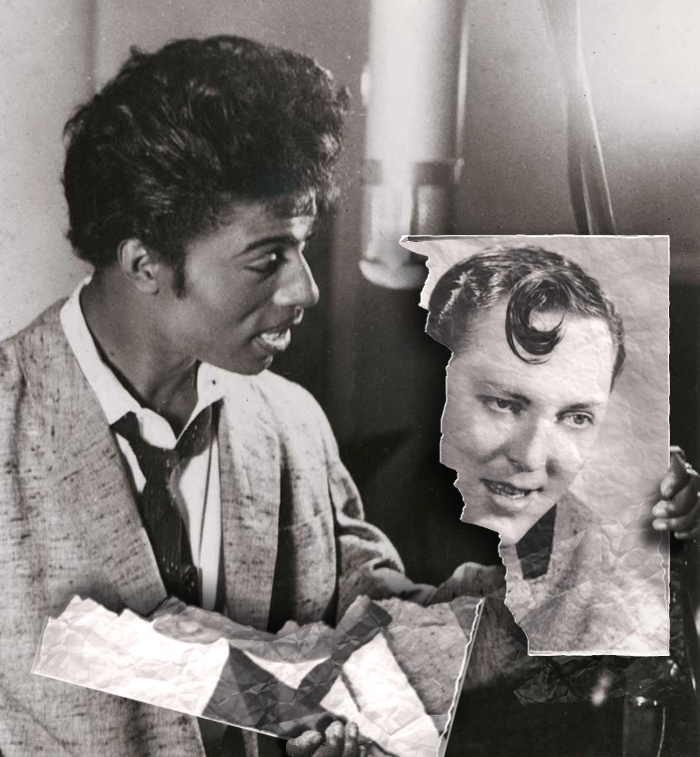 Back in 1961 Ellas Otha Bates  AKA Bo Diddley released a new single, Pills, on Checker Records.

The origin of his stage name is unclear. Bo diddly is a slang phrase meaning "absolutely nothing".  Diddly is an abreviation of diddly-squat. Bo Diddley Squat was also known as The Originator because of his key role in the transition from the blues to rock and roll.
A refrain in Pills goes like this:
While I was laying in a hospital bed
A rock n' roll nurse went through my head
She says, 'Hold out your arm, stick out yo' tongue
I got some pills, boy, I'm 'on give you one'

Bo Diddley Squat tamed the lyrics down somewhat for the good white folks, originally it was:
While I was laying in my hospital bed
A rock n' roll nurse there pomised me head
She said, 'Hold on there son, and stick it out yo'
Cause here come the thrills boy, from go to woe'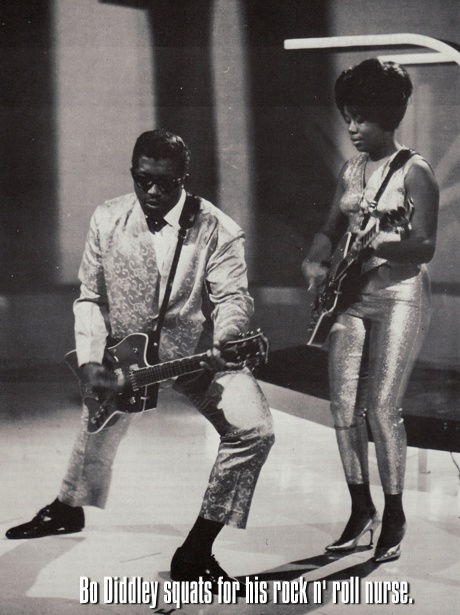 On this day the 5th of August
Back in 1933 Country-blues singer Jimmie Davis recorded "Easy Rider Blues" for Bluebird Records in Chicago, Illinois. Easy Rider? During the Great Depression and driven by poverty many rode the railroad system. The term easy rider found its way into slang vocabulary and referred to a slow moving train.  Mae West did a cover entitled "I Wonder Where My Easy Rider's Riding Now" …obviously referring to her delightfully slow moving man.   For most Blues singers the term referred to a delightfully fast moving woman who, with her liberal sexual views was always quick off the mark!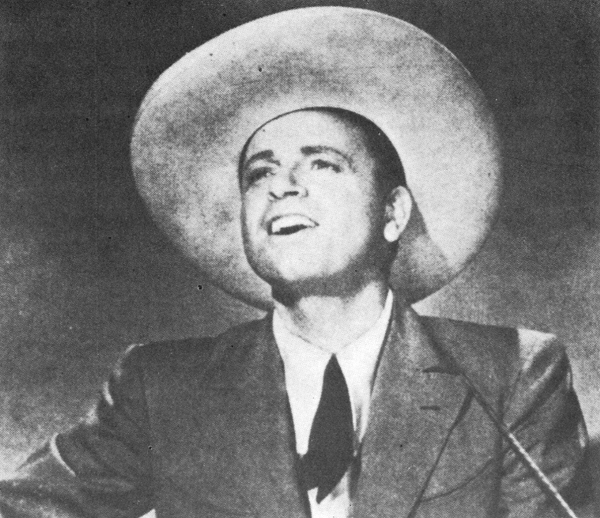 Jimmie Davis
1965: Jan Berry of Jan and Dean was accidentally injured in a camera car and broke his leg on the first day of filming a new film Easy Come, Easy Go. Several other people were also hurt, causing Paramount to cancel the movie entirely.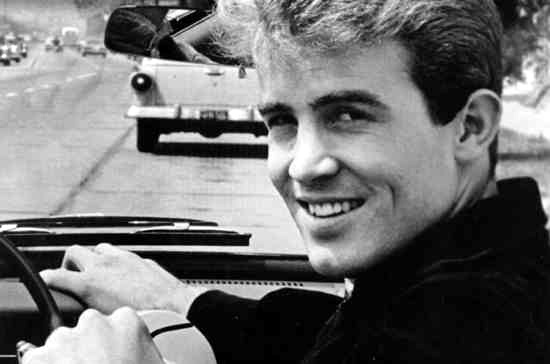 Jan in the camera car before he hit the car in front.
We said to him Jan ( Jan?) stop looking at the camera and keep hands on the wheel and your eyes on the road!
(We're havin' fun, sittin' in the back seat kissin' and huggin' with Dean!)
On this day the 6th of August
1973:
Memphis Minnie
, American blues musician, dies at 76
Back in 1957 North Louisiana roots musician Dale Hawkins made his TV debut, performing Suzie Q, on US TV show Dick Clark's American Bandstand. Hawkins is best known for writing and recording "Suzy Q", a 1957 release that was a hit on both the R&B and pop charts. The phrase "Suzy Q" refers to a particular dance step in a Twelve  Reel Square Dance. It is where the man with a lady on either side of him pivots clockwise and makes a quick entry to the woman on his left. The woman on his left lifts her skirt while the woman on his right puts her's down. The momentary lifting of the skirt is the "suzy" while the "q" is the quick male pivot and entry.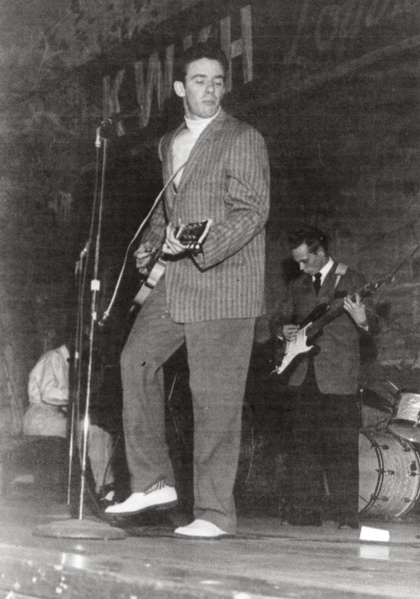 Dale Hawkins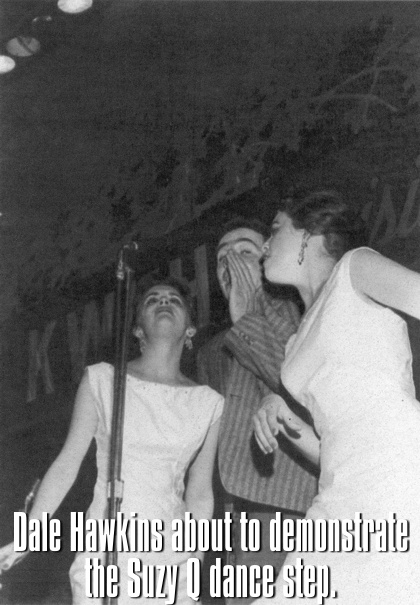 Willy DeVille died on this day the 6th of August back in 2009 (aged 58). His 1990 album Victory Mixture was a loving celebration of New Orleans R&B. The 1992 album Backstreets Of Desire contained a mariachi reworking of Hey Joe that topped the French and Spanish charts. Finally kicking his 20-year-long heroin addiction, he purchased an 11-acre farm and began breeding horses. The life of the country gentleman lasted only a few years as the Inland Revenue Service, however, confiscated the property in lieu of unpaid taxes. Soon afterwards DeVille's second wife, Lisa, committed suicide, and a car crash in 2000 shattered his leg and arm. Forced to walk with a cane, DeVille continued recording strong albums and touring in Europe. His 2008 album Pistola was widely hailed as one of his best. In 2009 he cancelled a planned European tour due to hepatitis C, then discovered he had pancreatic cancer.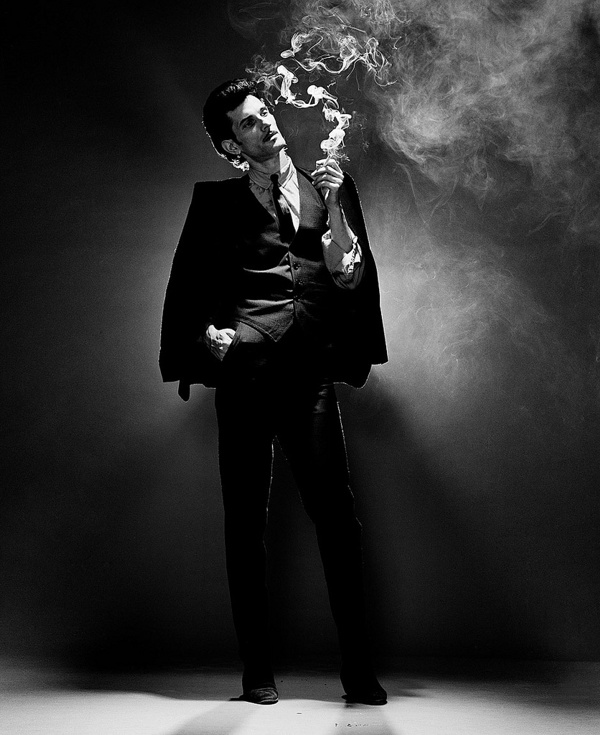 Photo by Gary Heery

On this day the 7th of August
Back in 1937 Morris Holt was born in Torrence, Mississippi, USA. He would find fame as a blues singer and guitarist under the name Magic Slim. He was forced to give up playing the piano when he lost his little finger in a cotton gin mishap. After many attempts, Magic Slim was also forced to give up playing the guitar with his teeth Jimi Hendrix style.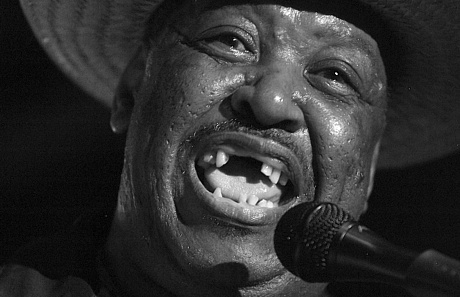 Magic Slim
On this day back in 1976, UK music weekly Melody Maker gave The Sex Pistols their first front cover.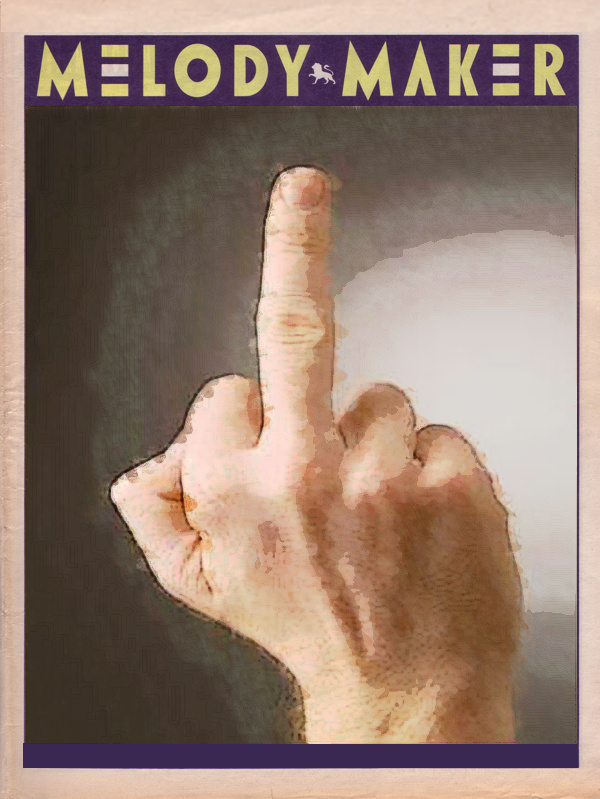 On this day the 8th of August
Back in 1928 vocalist, pianist and male impersonator Gladys Bentley recorded "Worried Blues" for OKeh Records in New York City, USA. Worried?!? You bet! Not because she processed the biggest man boobs I've ever seen but because she applied sexually charged 'black' blues to demure, romantic 'white' ballads. A cross dresser doing cross over blues! In 1952 Gladys Bentley married Charles Roberts. They were married in Santa Barbara and went on a five-month-long honeymoon in Mexico. Roberts to this day still sports facial bruises thanks to Bentley's man boobs. Long since divorced he has denied ever marrying Gladys. Bentley's performances appealed to black, white, gay, and straight audiences ...and to one Charlie Roberts, well for 5 months anyway.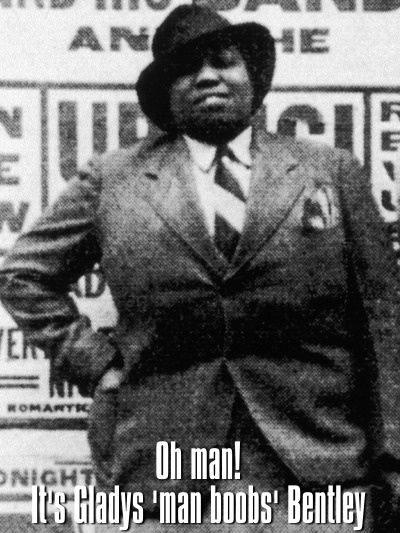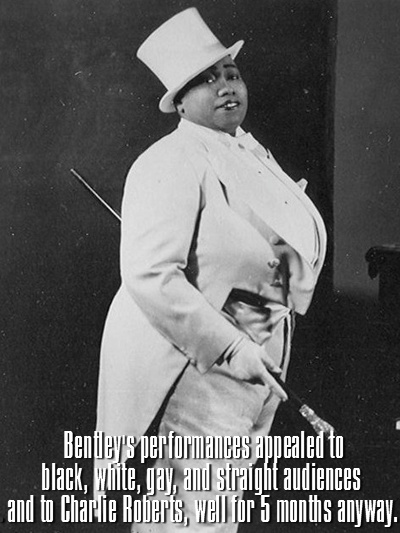 Back in 1960 a16-year old Brian Hyland went to No.1 on the US singles chart with 'Itsy Bitsy Teeny Weeny Yellow Polka Dot Bikini'. Good thing Gladys Bentley didn't do the song, it would have been a poor cover!

August 8 and 9, 1969
Mayhem at the Tate and LaBianca Residences by the wacked-out Manson family.

On this day the 9th of August
Back in 1928 minstrel show musician Emmett Miller accompanied by his Georgia Crackers, recorded St. Louis Blues for Okeh Records in New York City, USA. Miller's sole ambition from an early age was to join a minstrel show; those travelling musical/comedy revues intended to entertain through an "authentic" portrayal of black life, largely performed by whites adorned in burnt cork. Miller discovered black face when one of the Georgia Crackers exploded in his face. "Cracker" was also the name slaves gave to whites who were quick to use the whip.  Miller developed his characteristic falsetto bleat yodelling style when he tried a whip for the first time and cracked his nether regions!  This also spawned the phrase 'whip crack away"! Emmett's yodel soon became the trademark of Jimmie Rodgers, Hank Williams and Merle Haggard.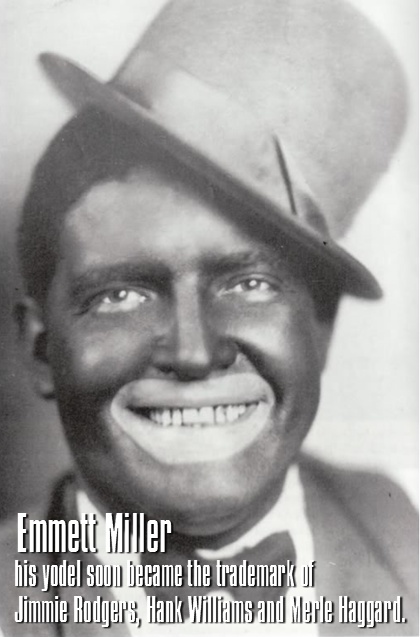 Emmett Miller
1995:Jerry Garcia guitarist and singer from The Grateful Dead died from a heart attack at the Serenity Knolls rehabilitation clinic in San Francisco aged 53. His rehabilitation didn't go all that well! The clinic has since changed its name to The Knolls Rest in Peace Clinic.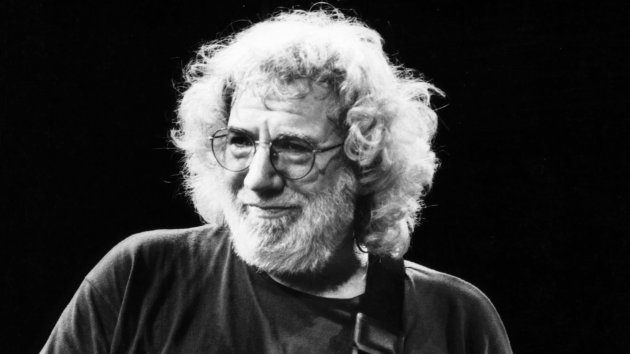 Rehab! Get me out of rehab!.
On this day the 10th of August
Back in 1929 Bessie Tucker recorded "Mean Old Jack Stropper Blues" for Victor Records in Dallas, Texas, USA. Very little is known of this classic blues belter.  She had a light complexion and a petite frame that belied the earthy power of her voice. She was a product of the field holler vocal traditions of her native East Texas region.  "Mean Old Jack Stropper Blues" originated from the field holler of "I Got The Mean Old Jock Strap Blues" ...which was a severe case chafing from harvesting cotton.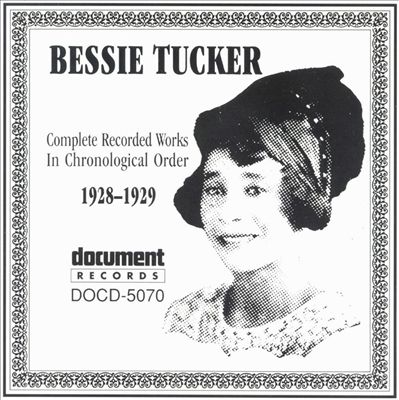 Bessie Tucker
2008: US singer-songwriter Isaac Hayes died at his home in Memphis, Tennessee, at the age of 65. Police were called to his home after his wife found him unconscious. He was taken to hospital where he was pronounced shafted.
During the late 1990s, Hayes gained popularity as the voice of Chef in the animated television series South Park. Chef was a soul-singing cafeteria worker for South Park Elementary and his song "Chocolate Salty Balls" received international radio airplay in 1999. "Chocolate Salty Balls" l has since become the anthem for many Elementary Schools.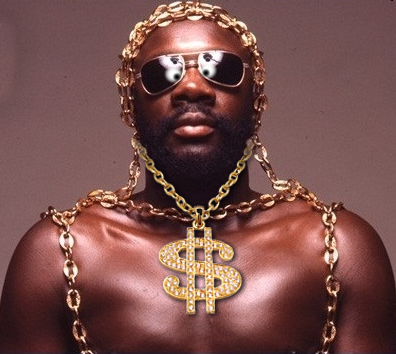 Bling King no longer serving up Chocolate Salty Balls
On this day the 11th of August
Joshua Barnes Howell, known as Peg Leg Howell (born March 5, 1888) died on this day the August 11, 1966. He was an African-American blues singer and guitarist, who connected early country blues and the later 12-bar style. He taught himself to play guitar at the age of 21. He took the name "Peg Leg" after losing his right leg when he was shot in a fight. Howell then moved to Atlanta to pursue music full-time and in 1926 he was discovered and recorded by Columbia Records. On "Peg Leg Stomp" as on a series of releases through the 1920's, Howell was accompanied by Eddie Anthony on fiddle and Henry Williams on guitar. Decades later, during the 1960's blues revival, Peg Leg Howell was rediscovered by George Mitchell, who recorded him again.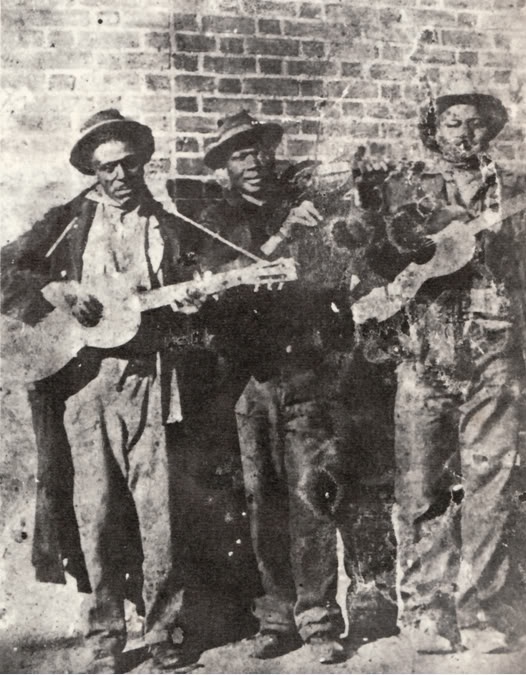 Peg Leg Howell & His Gang. Henry Williams, Eddie Anthony and Peg Leg Howell. Atlanta 1928


Back in 1929 Jimmie Rodgers recorded "Frankie and Johnnie" for Victor Records in Dallas, Texas, USA. On this day in 1961 Brook Benton released his new single, "Frankie And Johnny", on Mercury Records in the USA. The song tells the story of a woman, Frankie, who finds that her man Johnny was "making love to" another woman and shoots him dead. Frankie is then arrested; in some versions of the song she is also executed. On this day next year in San Francisco a new version of the song will be released. Frankie the man, goes to Hollywood. Discovers Johnnie is "making love to" another man and joins in!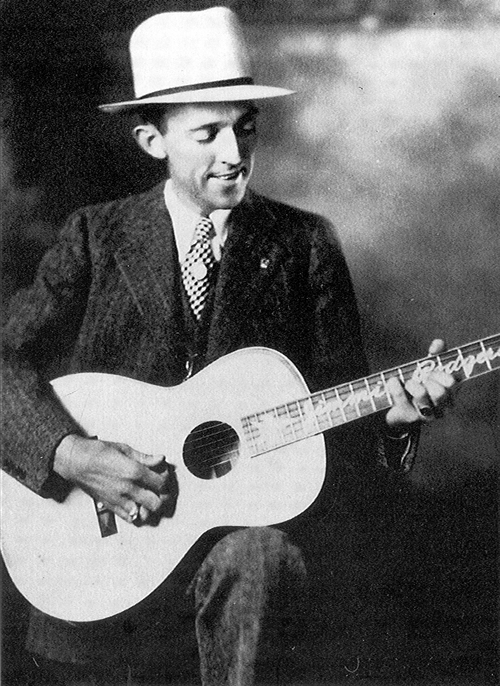 Jimmie Rodgers
1967: The Small Faces, The Move, Marmalade, Paul Jones, Pink Floyd, Amen Corner, Donovan, Zoot Money, Cream, Jeff Beck, John Mayall, Peter Green's Fleetwood Mac and The Crazy World Of Arthur Brown all appeared at this year's UK Reading festival. An advance 3 day ticket cost £2. Arthur Brown's trademark flaming helmet burnt out of control and organiser Harold Pendleton's father-in-law had to douse the flames with a pint of beer. It could have been far worse! Pendleton's father-in-law could have been drinking a pint of Guinness!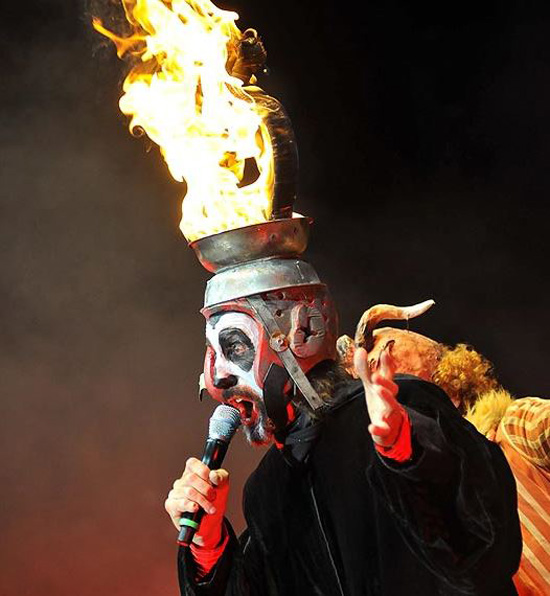 Beer! Beer! Quick get me a beer!
On this day the 12th of August
Back in 1926 R'n'b vocalist Joe Jones was born in New Orleans, Louisiana, USA. His biggest hit was "You Talk Too Much" in 1960. It was written by Fats Domino's brother-in-law, Reginald Hall, but Fats actually turned down the song because he didn't like the original lyrics:
You talk about people, that you don't know
You talk about people, when all I want's a blow
You just talk, talk too much.
Joe Jones
On this day the 13th of August
Back in 1952 Big Mama Thornton recorded the original version of Hound Dog, written by Jerry Leiber and Mike Stoller, for Peacock Records, in Los Angeles, California, USA. She was given her nickname, "Big Mama," by Frank Schiffman, manager of Harlem's Apollo Theater, due to her big voice, size, and personality. She often dressed as a man in her performances, wearing items such as work shirts and slacks. She often enters call-and-response exchanges with her band, inserting confident and notably subversive remarks...
You ain't nothing but a hound dog
Been pissin' on my floor
You ain't nothing but a hound dog
Been rootin' round til sore
You can wag your tail
Must be OK let's go once more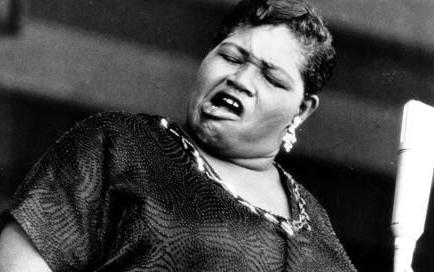 Big Mama Thornton
1971: Saxophonist King Curtis Ousley was stabbed to death by a vagrant on the front steps of his New York home. Ousley had worked with John Lennon and also played on The Coasters 'Yakety Yak'.
1982: American soul singer Joe Tex died at his home in Navasota, Texas, following a heart attack, just five days after his 49th birthday. Had nine US Top 40 hits including the 1972 US No.2 single 'I Gotcha'.
2009: Guitarist Les Paul died in hospital in White Plains, New York at the age of 94 suffering from severe pneumonia. Paul is credited with developing one of the first solid-body electric guitars, which went on sale in 1952 and contributed to the birth of rock. He also developed other influential recording innovations such as multi-track recording and overdubbing. In the early 50s, Paul and his wife Mary Ford had a string of hits including 'Mockin' Bird Hill', 'How High the Moon', and 'Vaya Con Dios'.
Les Paul
On this day the 14th of August
Back in 1988 ...it was a dark day indeed. Legendary American rock guitar virtuoso Roy Buchanan tied his shirt to a window grating and hanged himself from it in a jail cell at Fairfax County Adult Detention Center, Virginia, USA. Just an hour or so earlier, he had been arrested for public drunkenness after a verbal fight with his wife. His wife, still angry later said "I told him that shirt was a great fit".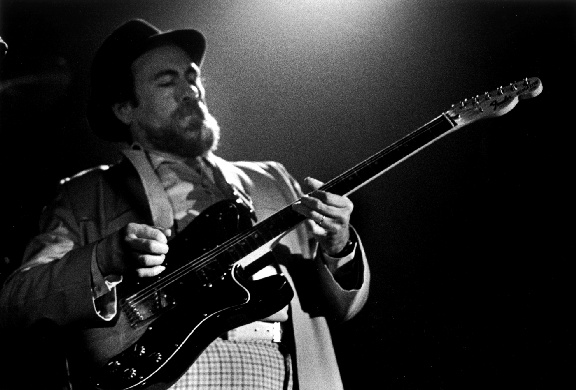 Roy Buchanan
1964: US singer Johnny Burnette was killed in a boating accident on Clear Lake California, aged 30. His unlit boat was struck by an unaware cabin cruiser, the impact threw him off the boat and he drowned. Burnette scored the 1961 US No.8 & UK No.3 single 'Your Sixteen'.

1968, 'Fire' by The Crazy World of Arthur Brown was at No.1 on the UK singles chart. As part of his act Brown would perform the song on stage with his hat set alight! Things didn't always go according to plan!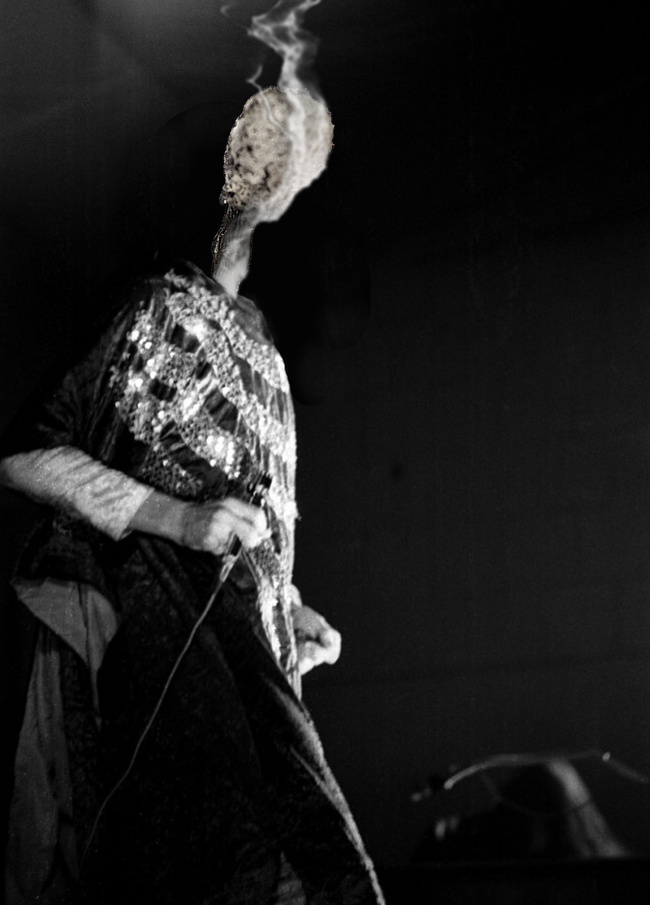 Arthur Browned off!
On this day the 15th of August
On this day the 15th of August back in 1958 William L C "Big Bill" Broonzy died at the age of 65.
In 1938 he was asked to fill in for the recently deceased Robert Johnson at the "From Spirituals to Swing" concert at Carnegie Hall, produced by John H. Hammond. Broonzy copyrighted more than 300 songs during his lifetime, including both adaptations of traditional folk songs and original blues songs. Born Lee Conley Bradley, he was one of the seventeen children of Frank Broonzy (Bradley) and Mittie Belcher. The date and place of his birth are disputed ...probably because his parents with seventeen children didn't have the time to officially lodge it!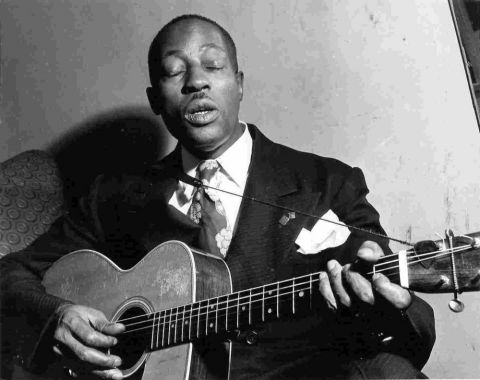 Back in 1947 dog lover Lightnin' Hopkins recorded "Let Me Play With Your Poodle" at Radio Recorders, Los Angeles, for Aladdin Records. Lightnin' preferred the curly black coated variety because of their athleticism and stamina plus they were easy to command. He also liked his poodles well groomed but not with a Continental, Modern or Scandinavian clip. His preference was for a Brazilian.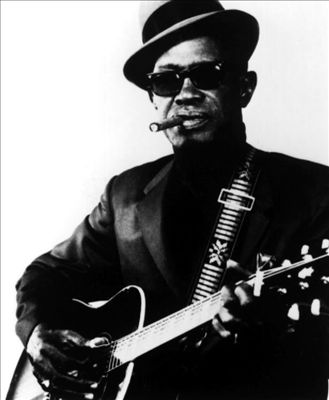 Lightnin' Hopkins
1969: Woodstock Festival was held on Max Yasgur's 600 acre farm in Bethel outside New York. Attended by over 400,000 people, the event featured, Jimi Hendrix, Joe Cocker, Crosby Stills Nash & Young, Santana, The Who, Creedence Clearwater Revival, Grateful Dead, Janis Joplin, The Band, Canned Heat, Joan Baez, Melanie, Ten Years After, Sly and the Family Stone, Johnny Winter, Jefferson Airplane, Ravi Shanker, Country Joe and the Fish, Blood Sweat and Tear and Arlo Guthrie. During the three days there were three deaths, two births and four miscarriages.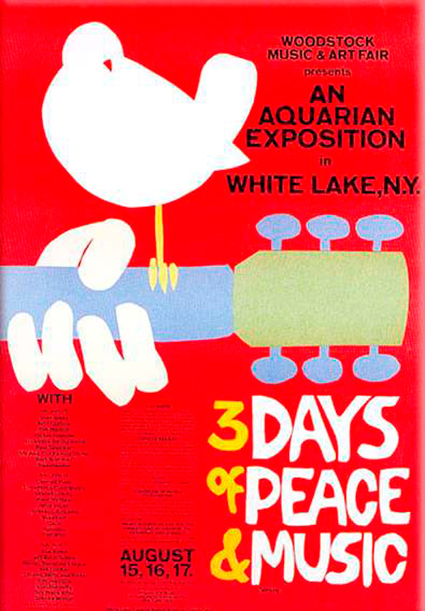 3 days of Births, Deaths and Miscarriages!
>
On this day the 16th of August
Back in 1938 blues singer Robert Johnson died, aged 27, in Greenwood, Mississippi. David Honey Boy Edwards was present on the night Johnson drank poisoned whiskey which killed him and his story has become the definitive version of Johnson's demise. Edwards, a non whiskey drinker earned his nickname "Honey Boy" from his sister, who told his mother to "look at honey boy" when Edwards stumbled and fell as he learned to walk as a toddler. Mum chose that name instead of "look at Davey boy! He's fallen in the shit again!"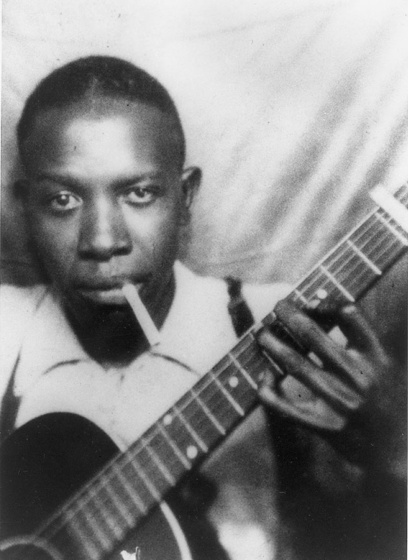 Robert Johnson
1963, Rory Storm And The Hurricanes and Gus Travis And The Raincoats appeared at the Royal Lido, Prestatyn, Wales, in a Merseybeat package show. Tickets 5 shillings, ($0.70). Promoters were worried the show might be called off because of the weather.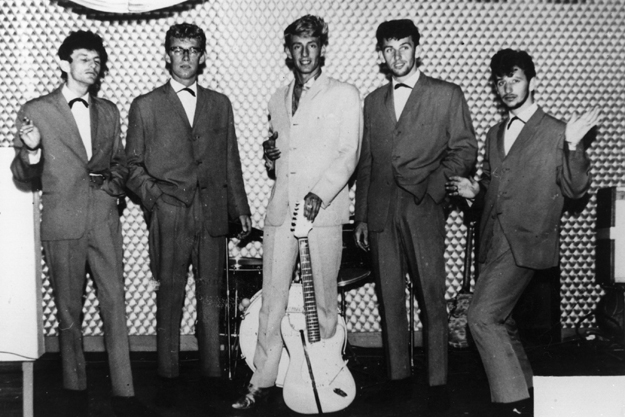 Ringo, Rory Storm and The Hurricanes without The Raincoats
On this day the 17th of August
Back in 1939 Chicago-style blues guitarist Luther Allison, was born in Widener, Arkansas, USA. In 1957, Allison dropped out of school and formed a band called The Rolling Stones. Unhappy with the name, they became The Four Jivers. Allison was known for his powerful concert performances, lengthy soulful guitar solos and crowd walking with his Gibson Les Paul. Allison's crowd walking was fraught with danger ...he found crowd surfing a lot safer.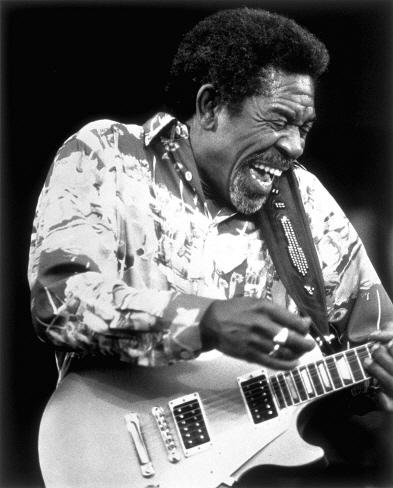 Luther Allison ...crowd walking.
1973: Former Temptations singer Paul Williams was found dead in his car, after shooting himself. He owed $80000 in taxes and his celebrity boutique business had failed.
1979, The New York Post reported that Anita Pallenberg (the wife of Keith Richards) was linked to a witches coven in South Salem, New York where Richards owned a house. A policeman claimed he was attacked by a flock of black-hooded, caped people and a local youth claimed he had been invited by Pallenburg to take part in 'pot smoking sex orgies'. Locals also claimed they found animals that had been 'sacrificed' near the house and wondered why they had not been invited..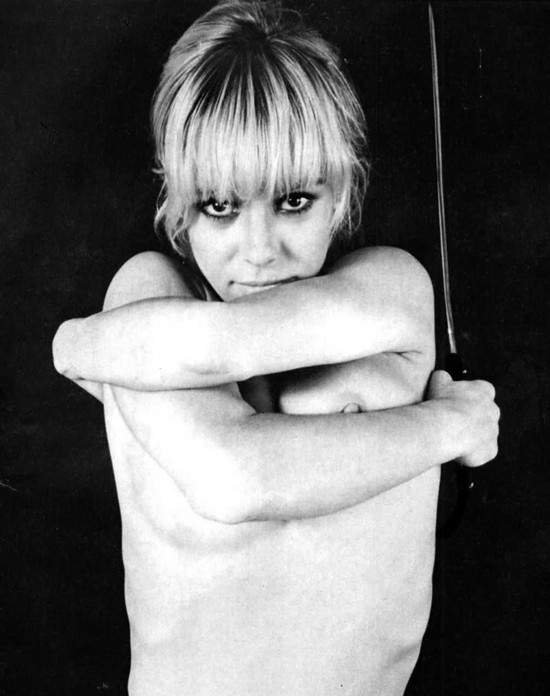 Pallenberg not wearing her black hooded cape.
On this day the 18th August
Back in 1923 R'n'B singer Jimmy Witherspoon was born in Gurdon, Arkansas, USA. Witherspoon's style of blues was jump blues, an up-tempo blues usually played by small groups and featuring horns. It was very popular in the 1940s, and the movement was a precursor to the arrival of rhythm and blues and rock and roll. His signature tune was "Ain't Nobody's Business." When touring the UK in 1961 he was told by a journalist that the lyric actually meant that it was everybody's business. Jimmy replied "Ain't no one to tell me what it means man!".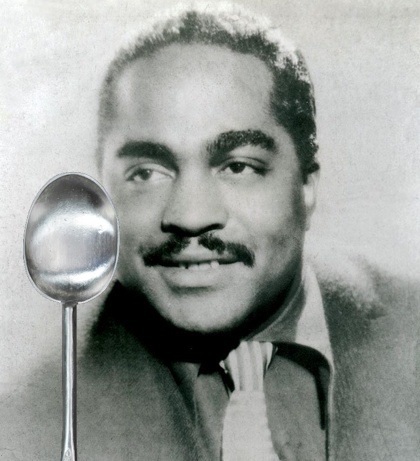 Jimmy With a spoon
1969, Mick Jagger was shot in the hand during filming of Ned Kelly in Australia. A descendant of Ned's was later apprehended. Police claimed that it was a good thing he was such a bad shot and that Mick was in his Ned Kelly armour at the time. The film was dogged by problems. Jagger's girlfriend of the time, Marianne Faithfull was to play the lead female role (Ned's sister, Maggie) but she fell asleep on the job after taking an overdose of sleeping tablets.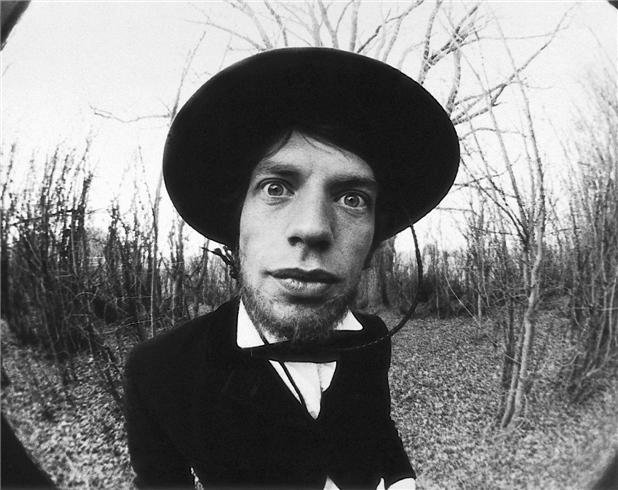 Mick as Ned
Director
"Mick! Try not to look at the camera!"
On this day the 19th of August
Back in 1959 Blues veteran Blind Willie McTell died in Milledgeville State Hospital, Almon, Georgia, USA, of a brain haemorrhage. His passing went so unnoticed at the time that certain reissues in the '70s referred to McTell as still being alive in the '60s. He was a studious and highly skilled musician whose skills transcended the blues, he was equally adept at ragtime, spirituals, story-songs, hillbilly numbers, and popular tunes, excelling in all of these genres. He could read and write music in braille.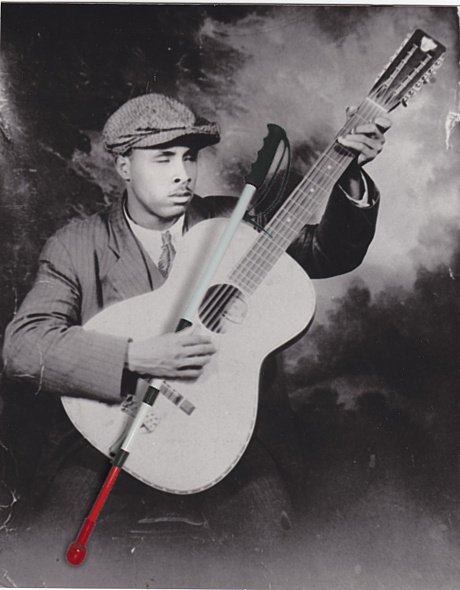 Blind Willie McTell
On this day the 20th of August
Back in 1926 Charlie Poole And The North Carolina Ramblers recorded White House Blues for Columbia Records in New York City, USA. Poole was born in Randolph County, NC, and spent much of his adult life working in textile mills. He learned banjo as a youth and adopted his three-finger playing style, after losing the other fingers in a spinning machine. This became the classical banjo technique.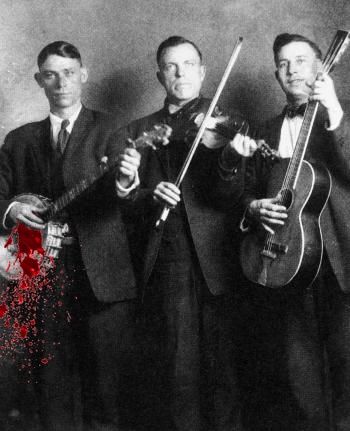 Charlie Poole And The North Carolina Ramblers
On this day the 20th of August back in 1968 the director of the University of Tennessee's audio lab, Dr. David M. Lipscomb, reported that a guinea pig subjected over a three month period to 88 hours of Rock music recorded at a Knoxville disco at 120 decibels suffered acute damage to the inner ears.
Steve Paul, the owner of a New York disco replied "Should a major increase in guinea pig attendance occur at The Scene, we'll certainly bear their comfort in mind."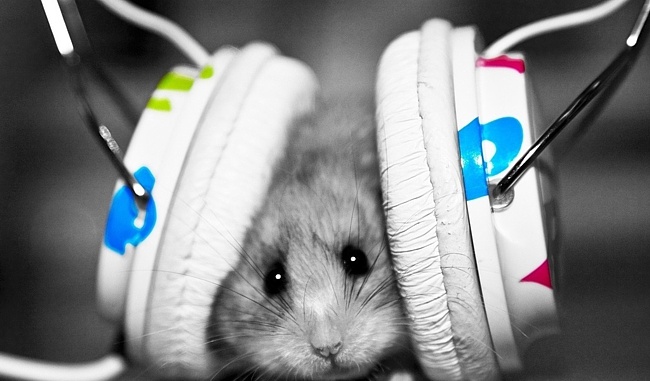 Photo caption: More rock! More rock!

Dr. David M. Lipscomb also used the University of Tennessee's audio lab to subject a pair of guinea pigs to 88 hours of loud Blues music recorded at Buddy Guy's Legends Bar. Conclusion? He is still trying to single out the original pair of guinea pigs to see if there was any inner ear damage.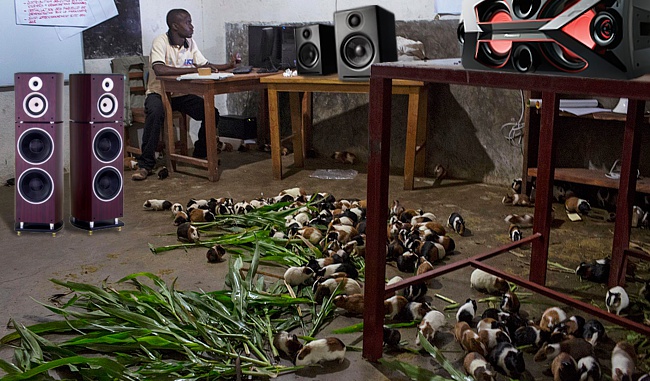 Photo caption: More blues! More blues! More sex! More sex!

1924: Born on this day, Jim Reeves, US country singer. The first country singer to crossover into the pop market. (1960 US No.2 single 'He'll Have To Go', 1966 UK No.1 single 'Distant Drums'). Reeves was killed in a plane crash on 31st July 1964 when the single engine aircraft flying from Arkansas to Nashville crashed in thick fog.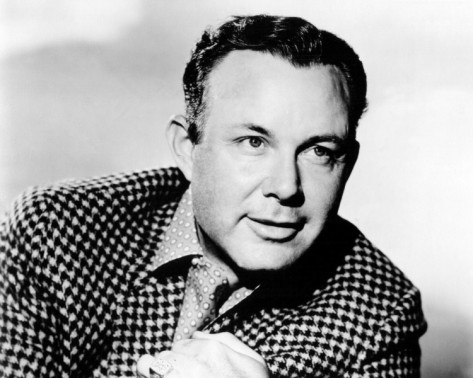 Jim Reeves
On this day the 21st of August
Back in 1951 blues singer Jimmy Witherspoon recorded "Fickle Woman" for Modern Records in Los Angeles, California, USA.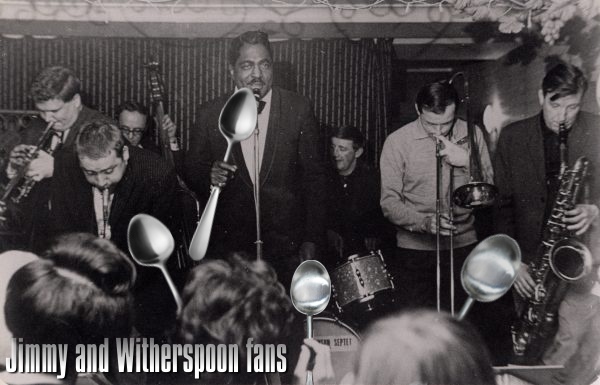 Jimmy and Witherspoon fans
1983: Ramones guitarist Johnny Ramone had a four-hour brain surgery operation, after being found unconscious in a New York Street where he had been involved in a fight. Surgeons said the brain surgery took longer than expected because they had difficulty in locating it!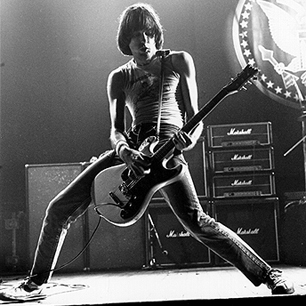 Johnny Ramone
On this day the 22nd of August
Born 1917-08-22 John Lee Hooker, Clarksdale Mississippi, blues guitarist (Boogie Chillen)
Back in 1967 Cream played the first of twelve nights at The Fillmore West, San Francisco, California, USA, supporting The Paul Butterfield Blues Band and The Electric Flag. By the twelth night Cream were curdled, Butterfield spread thin and The Electric Flag barely fluttering.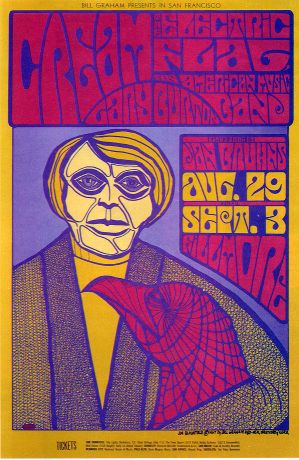 Poster for Fillmore West Gig in 1967
On this day the 23rd of August
Back in 1940 folk-blues singer and guitarist Leadbelly recorded fifty songs, including Roosevelt Song, in an all-day session in Washington DC, USA, with musicologist Alan Lomax. Recording stopped when Lomax ran out of tapes.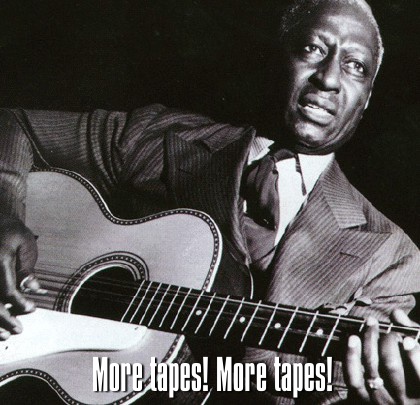 Leadbelly
1967: Enjoying a wild birthday party Keith Moon drummer with The Who drove his Lincoln car into a Holiday Inn swimming pool. As the party had become out of control, the police were called to put an end to the festivities. Moon, ever keen to avoid the boys in blue snuck outside and got into a Lincoln Continental Limousine and attempted to make a getaway. Unfortunately, in his inebriated state he released the handbrake, and began rolling towards the pool. The car crashed through the fence around the pool and into the water. Moon said that if he had his time over again he would have worn his water wings.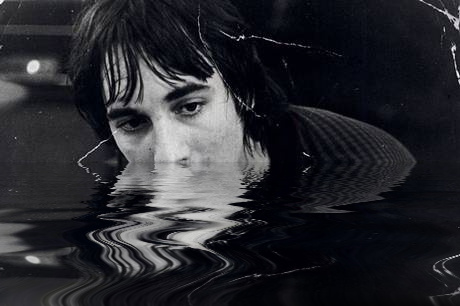 I've found the handbrake!
On this day the 24th of August
July 24 1941 and August 24-31 1941.
Muddy Waters Recorded
Alan Lomax records McKinley Morganfield, better known as Muddy Waters, for the Library of Congress at Stovall's Farm in Mississippi. summer of 1941 Alan Lomax came to Stovall, Mississippi, on behalf of the Library of Congress to record various country blues musicians. "He brought his stuff down and recorded me right in my house," Waters recalled in Rolling Stone, "and when he played back the first song I sounded just like anybody's records. Man, you don't know how I felt that Saturday afternoon when I heard that voice and it was my own voice. Later on he sent me two copies of the pressing and a check for twenty bucks, and I carried that record up to the corner and put it on the jukebox. Just played it and played it and said, 'I can do it, I can do it.'" Lomax came back again in July of 1942 to record Waters again. Both sessions were eventually released as Down On Stovall's Plantation on the Testament label.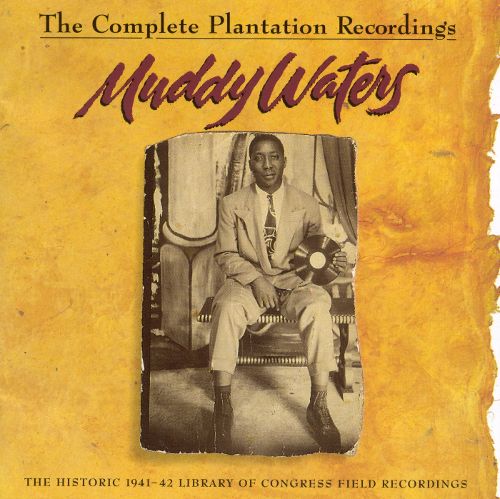 Back in 1960 and in a three hour session, Reverend Gary Davis recorded Death Don't Have No Mercy, Pure Religion, Twelve Gates To the City and other tracks at Van Gelder Studio, Englewood Cliffs, New Jersey, USA. The Reverend stopped recording when he discovered no one had lit his cigar!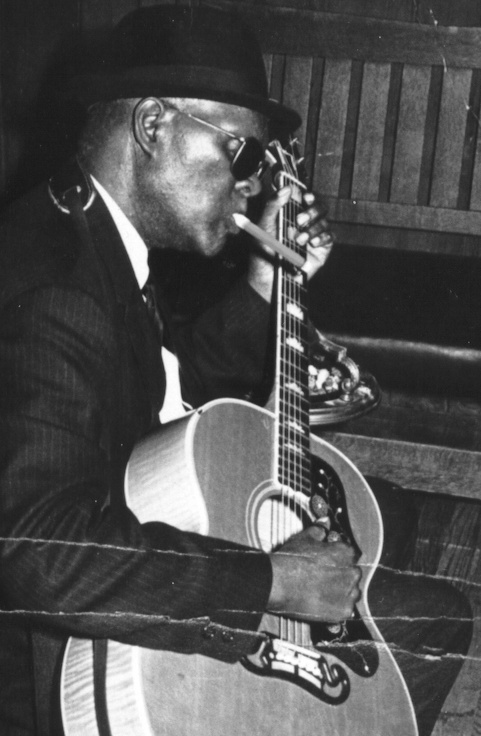 Reverend Gary Davis
1983: The fifth wife of Jerry Lee Lewis, Shawn Michelle Stevens was found dead at their Mississippi home of a methadone overdose. They had been married less than three months. Friends of "The Killer" said that three months wasn't a bad effort really.
On this day the 25th of August
Billboard magazine's number-one rhythm and blues hit of August 20 1955: "Maybellene" by Chuck Berry
Back in 1967 the Beatles went to Wales to study transcendental meditation with Maharishi Mahesh Yogi. On their arrival they discovered that they were meant to go to India.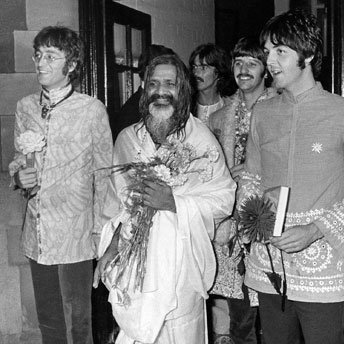 The Beatles and Maharishi Mahesh Yogi finally catchup in India
On this day the 26th of August
Back in 1960 Memphis Slim played in Copenhagen, Denmark. He had intended to go to Amsterdam where he thought the grass was greener.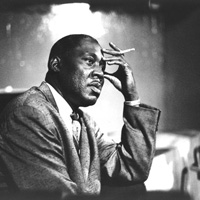 Memphis Slim
1994: Scottish singer Frankie Miller suffered a massive brain haemorrhage in New York, while writing material for a new band. Miller spent five months in a coma. He then entered rehabilitation, re-learning how to walk and talk. Talk about writer's block!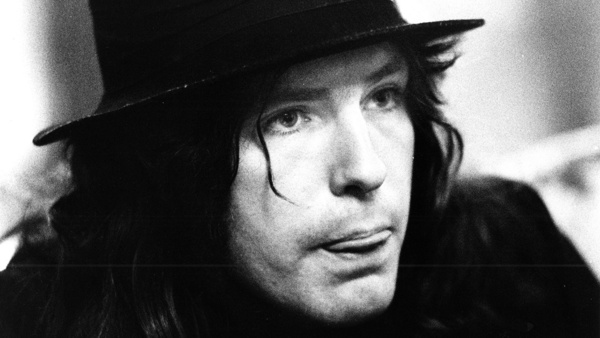 Frankie Miller
>
On this daythe 27th of August
1990: Stevie Ray Vaughan was killed when the helicopter he was flying in, hit a man-made ski slope while trying to navigate through dense fog. Vaughan had played a show at Alpine Valley Music Theatre, East Troy, Wisconsin with Robert Cray & His Memphis Horns, and Eric Clapton. Vaughan was informed by a member of Clapton's crew that three seats were open on a helicopter returning to Chicago with Clapton's crew, it turned out there was only one seat left; Vaughan requested it from his brother, who obliged. Three members of Eric Clapton's entourage were also killed. In 2003, Rolling Stone magazine ranked Stevie Ray Vaughan #7 in its list of the 100 Greatest Guitarist's of all time.
1990 Stevie Ray Vaughan, American blues guitarist, died in a helicopter crash at 35 years of age.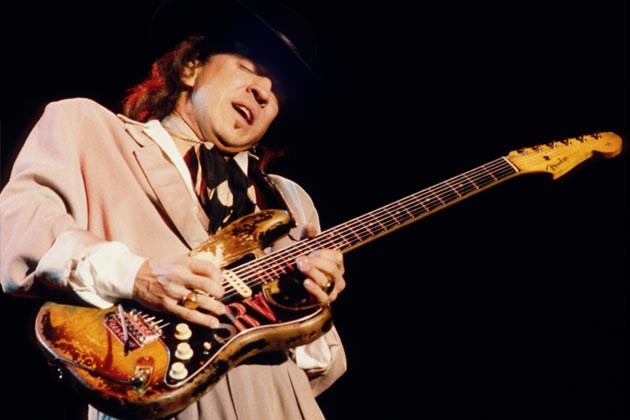 Back in 1912  W C Handy published "Memphis Blues" supposedly the 1st Blues Song. WC was flushed with pride at this achievement.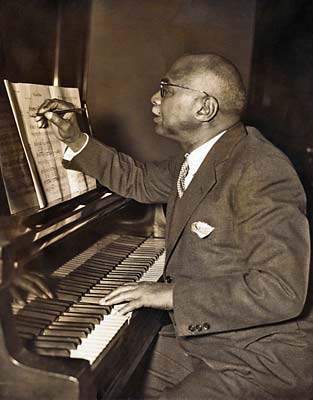 W C Handy
On this day the 28th of August
28 Aug 1901 Reports of Blues music in the deep south.
Reporters and Chroniclers in the Deep South reported on Blues music very early on in the 20th century. Jelly Roll Morton says he first heard Blues in New Orleans in 1902.
28 Aug 1903 W.C. Handy has the blues revealed to him.
The Blues had been evolving in America since the slaves came across the Atlantic with their African spirituals.
But in 1903 W.C. Handy insisted that he had had the Blues revealed to him by a guitarist at a train station.
March 1903
W.C. Handy sees a "ragged loose-jointed black" playing the guitar in a Tutwiler, Mississippi railroad station. The unknown guitarist used a knife as a slide to play the guitar. Handy remarked "The event was unforgettable. His song, too, struck me instantly. Goin' where the Southern cross the Dog.
28 Aug 1908 First Publication of Blues music
In 1908 the first peice of Blues music was published. It was Antonio Maggio's 'I got the Blues'
Aug 28, 1920 Blue's becomes defined
In the 1920's rural AFrican Americans began migrating to the urban centers thus defining Blues as an individual art form. Prior to this Blues had just been seen as the music of the rural Mississippi delta.

Back in 1928 Furry Lewis recorded 'I Will Turn Your Money Green' in Memphis, Tennessee, USA, for Victor Records.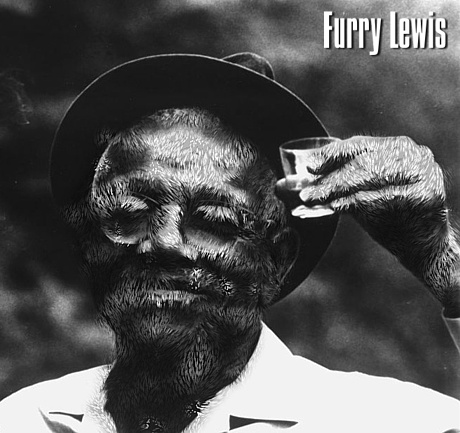 Furry Lewis
On this day the 29th of August
Back in 1941 Matthew Tilders was born in Nijmegen, Holland, Europe. After immigrating to Australia, he would build a career as a blues singer under the name Dutch Tilders, eventually earning the title 'the godfather of Australian blues'.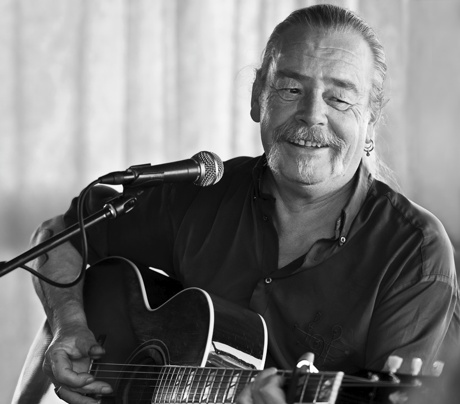 Dutch Tilders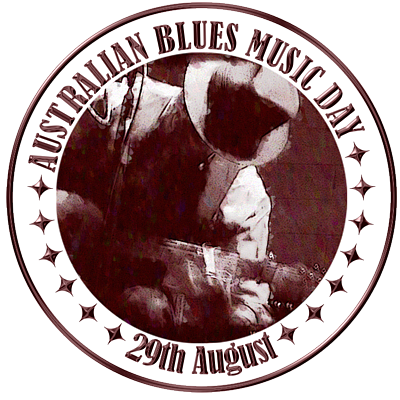 AUSTRALIAN BLUES MUSIC DAY: 29th August.
The music of the Blues, whilst originating in the South of the USA, has long ago taken root in Australia. Supported with equal levels of passion and commitment, by fans, musicians and the general public. However, Blues Music in Australia is overlooked by the mainstream media. It is generally ignored by Music Industry bodies such as AIR and ARIA, and the various music showcases. The genre, along with dedicated Blues artists, rarely feature. In Australia, there are many Blues musicians and over 10 Blues Societies. These organisations support the music and musicians, organise events such as Blues Performerof 2011-12 competitions, conduct events such as Youth in Blues programs and host their own music awards.
To promote Blues music, and musicians in Australia, it is proposed that we have an annual Blues Music Day. On this day, it is envisaged that gigs will be organised, radio programs will feature blues artists and music and Blues Societies will organise various events to celebrate the day. All of these activities will be promoted under the banner of Blues Music Day.
The date chosen is
29th August, the birth date of the recently deceased Australian Blues man, Dutch Tilders.
Dutch, who did so much to foster Blues music and encourage fellow musicians in this country, will be honoured in this way.
Join the group:
http://www.facebook.com/groups/
1976: Jimmy Reed died in San Francisco following an epileptic seizure just before his 51st birthday. Reed was a major influence on The Rolling Stones, he had a major hit in 1960 with 'Baby What You Want Me To Do?' ...well not that!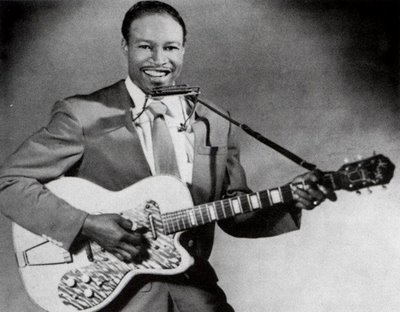 Jimmy Reed
On this day the 30th of August
Back in 1936 Victoria Spivey recorded 'I Can't Last Long' in a session for Victor Records in New York City, USA. Obviously a blues diva who came quickly in sessions.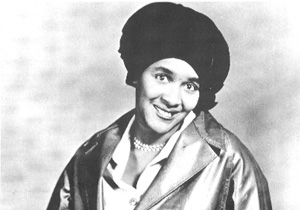 Victoria Spivey. "Yes. Yes! YEEESSS!
...Where are the cigarettes?
"
On this day the 31th of August
On this day in 1974 Traffic made their last live performance at the annual UK Reading Festival. Other acts appearing included; Alex Harvey, 10cc, Focus, Steve Harley and Procol Harum. £5.50 for a weekend ticket.
On this day back in 1976 George Harrison is found guilty of "subconscious plagiarism." In a lawsuit which started in February, 1971, Bright Tunes Music Corp. brought a copyright infringement action against Harrison, claiming that he plagiarized "He's So Fine" by The Chiffons for his song "My Sweet Lord." Asked about the lawsuit Harrison claimed that The Lord wasn't so sweet after all!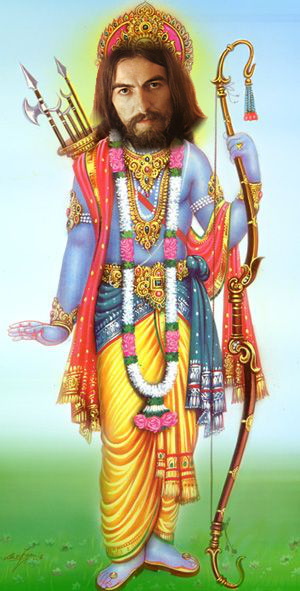 He's been a very naughty boy!
1990, Jackson Browne, Bonnie Raitt and Stevie Wonder sang 'Amazing Grace' at a memorial service held for guitarist Stevie Ray Vaughan who had been killed in a helicopter crash 4 days earlier.
Back in 2004, UK medical magazine Thorax issued a warning to music fans saying that listening to loud music in the car can give you a collapsed lung. One 19 year-old had been treated in Bristol after his left lung collapsed as his 1,000-watt bass box boomed out in his Fiat Panda. They are still trying to find the roof of the Fiat.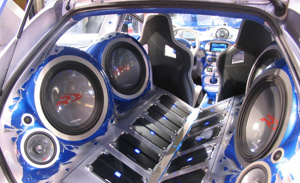 It's the latest Lung Buster Boom Box Roof Remover!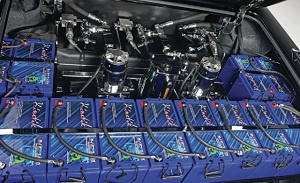 With athe extra batteries installed to run it!