FASCINATING, OBSCURE, MURKY, CONTENTIOUS AND DISCOURTEOUS!
Bulletins that delve into the history of roots, blues and rock music thanks to some extensive and at times ill founded research by Jerome Douvendahns.

On this day in December
1
|
2
|
3
|
4
|
5
|
6
|
7
|
8
|
9
|
10
|
11
|
12
|
13
|
14
|
15
|
16
|
17
|
18
|
19
|
20
|
21
|
22
|
23
|
24
|
25
|
26
|
27
|
28
|
29
|
30
|
31
On this day the 1st of December
1969: Magic Sam, American blues guitarist and singer (b. 1937) dies.
Arthur "Blind" Blake (born 1896 died on this day December 1, 1934. He was an American blues and ragtime singer and guitarist. He is known for numerous recordings he made for Paramount Records between 1926 and 1932.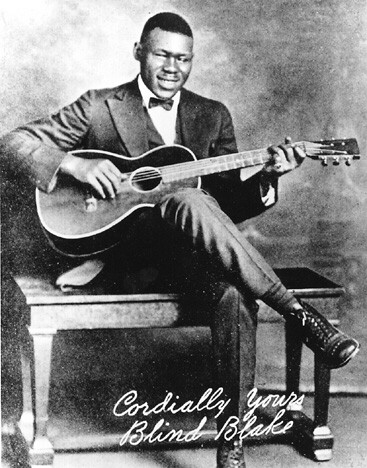 1959: Chuck Berry met a young lady named Janice Escalante in Juarez, Mexico (his band has a show in El Paso that night). After learning she was a runaway, Berry invites her on the tour and takes her back to St. Louis to work at his restaurant. Bad move: she's just 14, which puts Berry in violation of a law against transporting minors across state lines. He would be arrested and serve 20 months in jail.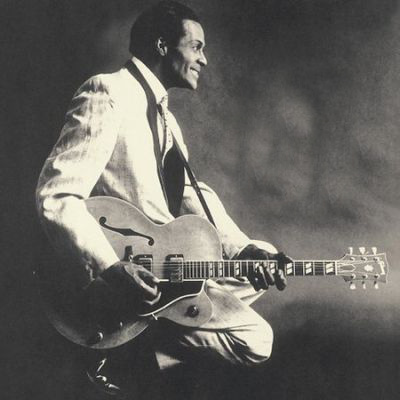 Chuck makin' it over the State Line.
On this daythe 2nd of December
1986 : Jerry Lee Lewis checked into the Betty Ford Clinic for addiction to painkillers.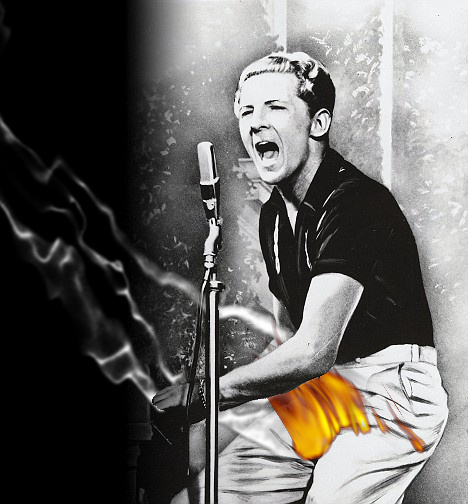 Great balls on fire! Where are those pain killers?
On this day the 3rd of December
On this day back in 1927 Texas born Blind Willie Johnson recorded in Dallas, TX. These and all of his subsequent recordings blurred the lines between blues and gospel music.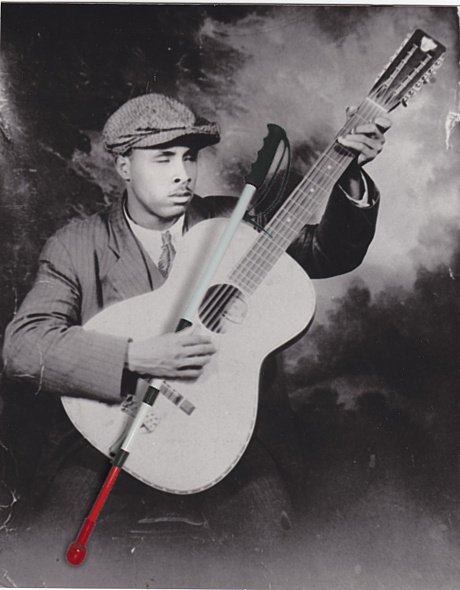 Back in 1976 during the Pink Floyd's shoot for their Animals album cover, a 40-foot inflatable pig being photographed at Battersea Power Station broke free. Pilots in the London area wre warned of a pig loose in the skies, which reaches a height of 18,000 feet before coming down in Kent. It was later deployed by the RAF over Syria in the offensive against ISIS.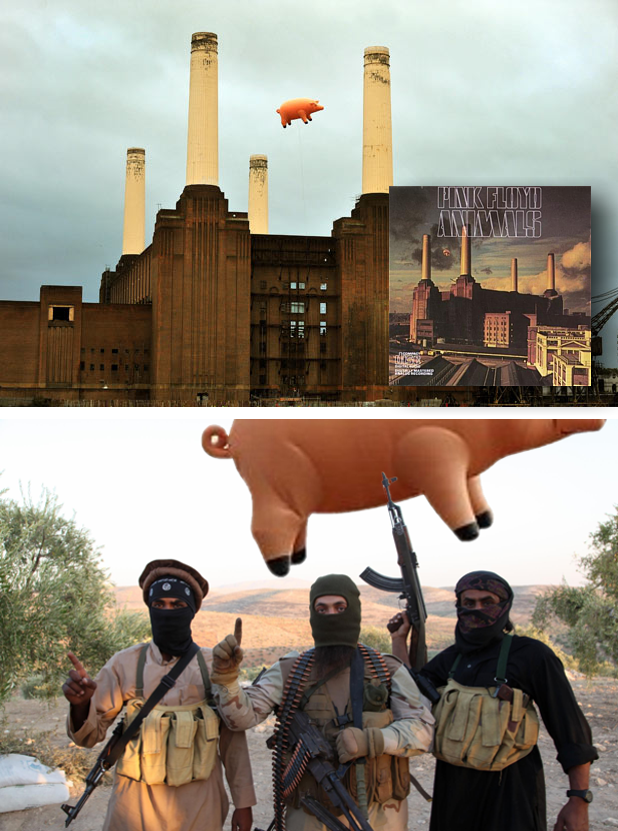 Back in 1965, Rolling Stone Keith Richards was knocked unconscious by an electric shock on stage at the Memorial Hall In Sacramento, California, when his guitar made contact with his microphone. Keith has been the same ever since!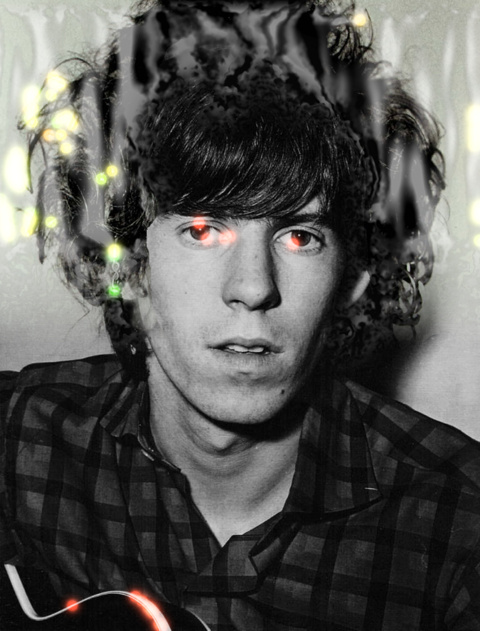 On this day the 4th of December
Back in 1956, the so-called 'Million Dollar Quartet' impromptu jam session took place at Sun Studios in Memphis with Elvis Presley, Jerry Lee Lewis, Johnny Cash and Carl Perkins. The famous photo actually cropped out a girl Elvis was dating at the time.  Below is the uncropped photo with Marilyn Evans sitting on the piano. Jerry thought she was a bit old to be a girl-friend. Johnny and Carl thought she should be sitting on them instead. Elvis, protective of Marilyn and as a ploy said 'here fellas let me show you something on the piano!'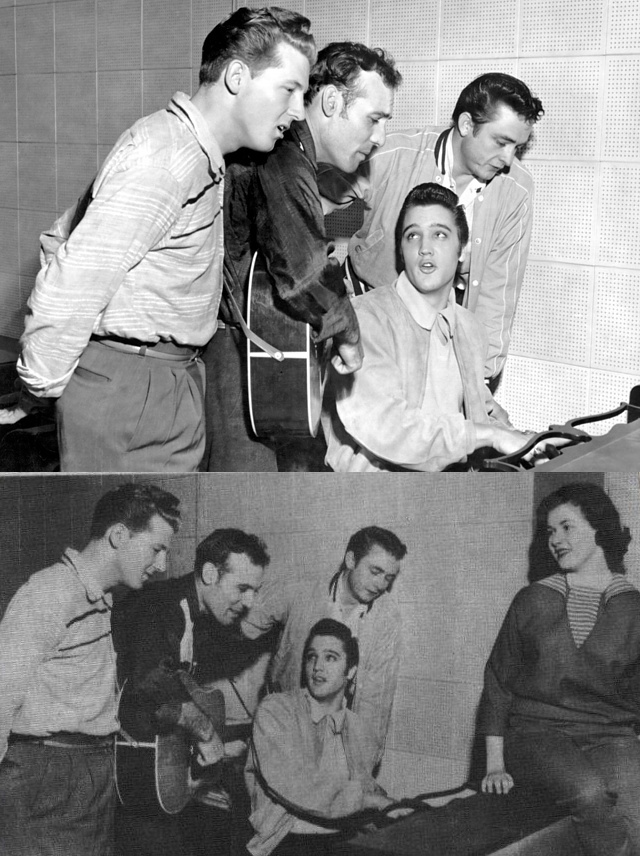 Dec 4 1971: During a Frank Zappa concert, the Montreaux Casino in Switzerland catches fire when someone fires a flare gun, inspiring Deep Purple's "Smoke On The Water." Deep Purple were there to record their album Machine Head the following day, but ended up using the Grand Hotel and including the song as a last-minute addition.

On this day the 5th of December
1899: Blues harmonica player Sonny Boy Williamson (II) born Alex Miller in Tallahatchie County, Mississippi. This was the date he claimed he was born, but his headstone (erected 12 years after his death) reads March 11, 1908.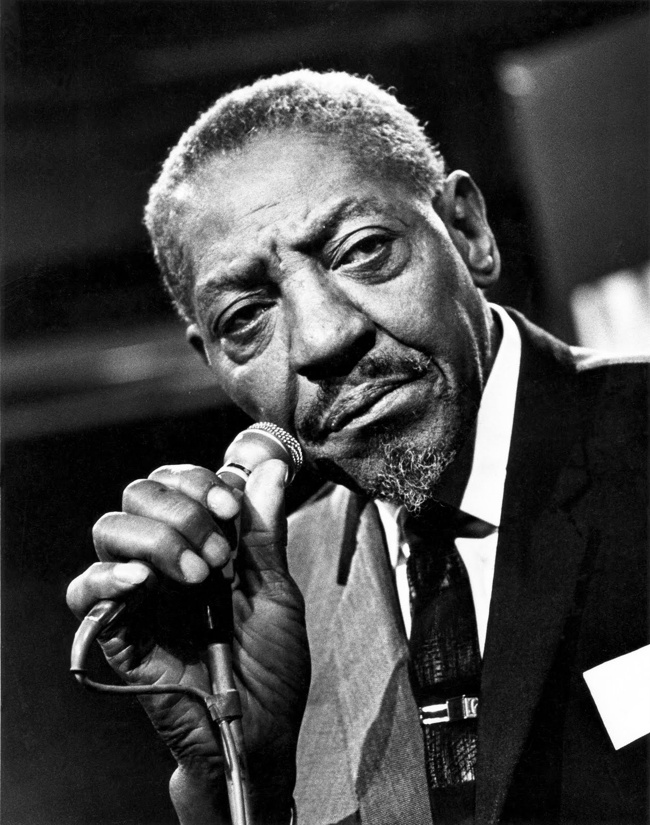 On this day the 6th of December
1949: Lead Belly, [Huddie William Ledbetter], blues singer, dies at 64
1969 : The Rolling Stones headline the Altamont concert at a speedway in California. It's a free event with Jefferson Airplane and Santana also on the bill, but it turns violent when the Hell's Angels motorcycle gang kill a crowd member. The concert is documented in The Stones movie Gimme Shelter.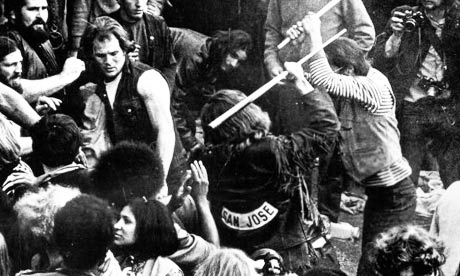 OK! OK! Black ball in corner pocket.
On this day the 7th of December
1956 : Rock! Rock! Rock!, one of the earliest Rock and Roll movies, opened in theaters. The film featured the popular disc jockey Alan Freed along with Chuck Berry, Frankie Lymon and the Teenagers and Lavern Baker.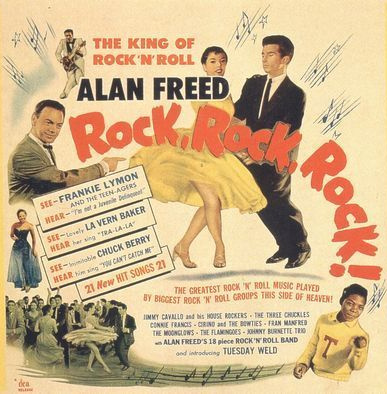 On this day the 8th of December
1980: John Lennon was murdered (shot 4 times) in front of the Dakota building in New York City , by Mark David Chapman. He had been in the recording studio that evening working on a single by Yoko Ono called "Walking on thin ice".
1962 : Legendary DJ and promoter Alan Freed appeared at his payola trial in New York City and testified to receiving money from labels to play their records on the air. He was found guilty, fined $300, and given six months probation, but the irreparable damage to his career has been done.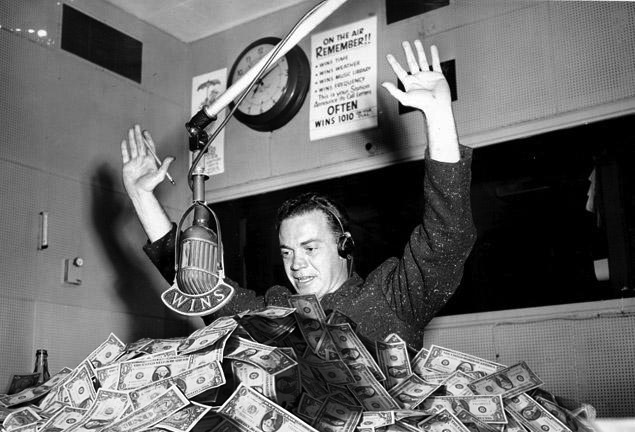 Where am I going to find $300?
On this day the 9th of December
1967 : Jim Morrison was arrested at a concert in New Haven, Connecticut, after a police officer found him backstage with a young girl and maced him. An enraged Morrison took to the stage and went on a rant about the incident during "Back Door Man," at which point three cops arrested him, marking the first time a rock star was arrested mid-performance.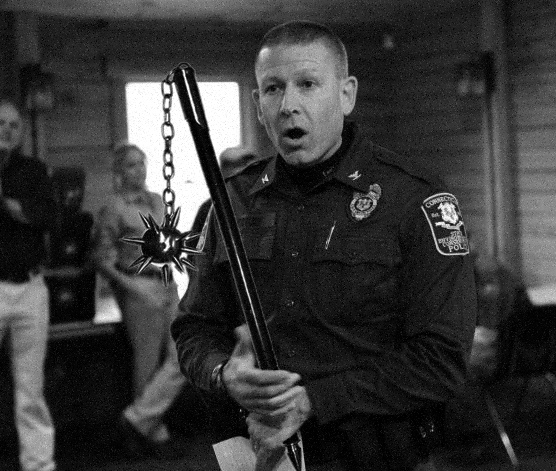 I had to mace him! He came at me armed with a young girl!
On this day the 10th of December
1967: American soul singer, songwriter Otis Redding was killed in a plane crash, aged 26. Redding and his band had made an appearance in Cleveland, Ohio on the local 'Upbeat' television show the previous day. The plane carrying Otis Redding and his band crashed at 3.28.pm into icy waters of Lake Monoma near Madison. Redding was killed in the crash along with members from the The Bar-Kays, Jimmy King, Ron Caldwell, Phalin Jones and Carl Cunningham. Trumpet player Ben Cauley was the only person to survive the crash.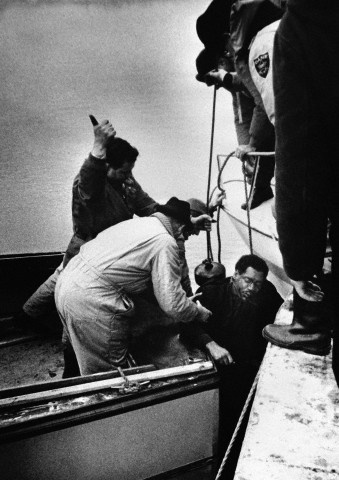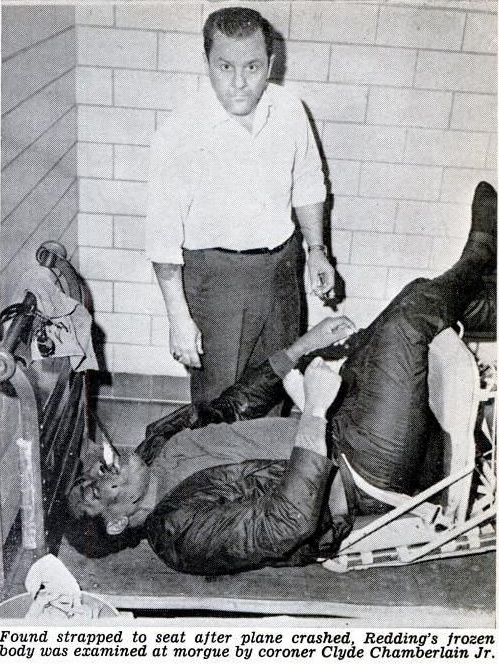 On this day the 11th of December
1964: Soul singer Sam Cooke was shot dead at the Hacienda Motel in Los Angeles, California. Bertha Franklin, manager of the motel, told police that she shot and killed Cooke in self-defense because he had attacked her. Police found Cooke's body in Franklin's apartment-office, clad only in a sports jacket and shoes, but no shirt, pants or underwear. The shooting was ultimately ruled a justifiable homicide.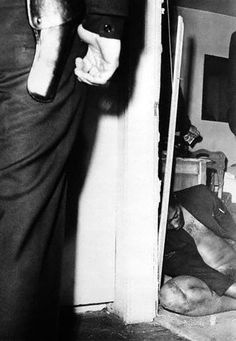 The body of singer Sam Cooke lies slumped in the doorway of a Motel manager's apartment.
According to police, he kicked in the manager's door looking for another woman when he was shot
On this day the 12th of December
1978: Clifton Chenier, US accordionist (Bayou Blues), dies at 53
2007: Ike Turner dies of a cocaine overdose in San Marcos, California, at age 76. He was also struggling with emphysema and cardiovascular disease.

1957, Still married to his first wife Jane Mitcham, Jerry Lee Lewis secretly married his 13-year old second cousin Myra Gale Brown. Lewis's personal life was hidden from the public until a May 1958 British tour where Ray Berry, a news agency reporter at London's Heathrow Airport learned about Lewis's third wife. The publicity caused an uproar and the tour was cancelled after only three concerts.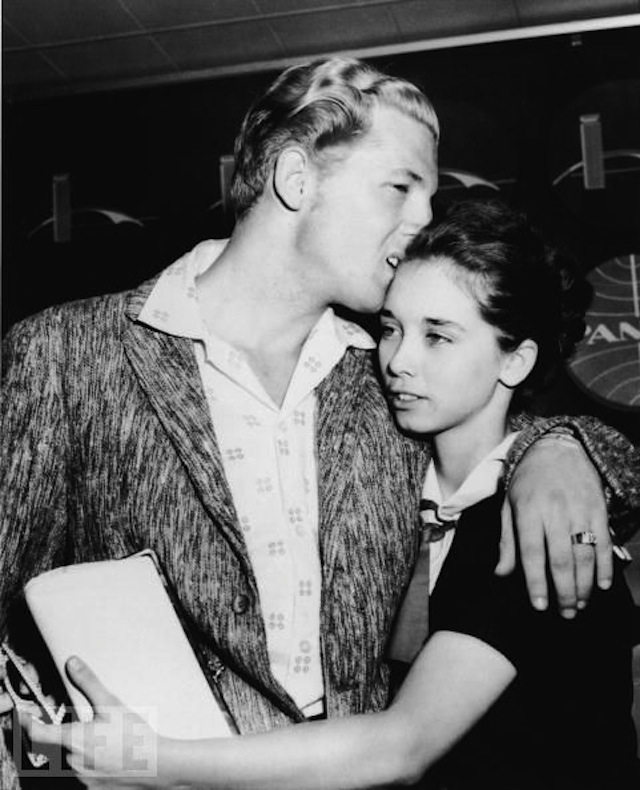 On this day the 13th of December
On this day the 13th of December back in 1966 Jimi Hendrix recorded "Foxy Lady."
On this day the 14th of December
Back in 1959 Ohio State University Research Centre issued a report showing that rock and roll is the overwhelming favourite music of people aged 14-18. However, most over the age of eighteen who were polled considered it their least favourite form of music. In 2009 the same folks were surveyed again. Those people in the former '14-18 group' still rated rock and roll as their favourite music. Those in the former 'over the age of eighteen' group could not be surveyed because most had passed on or could not be located. Conclusion? Half a century of rock and roll keeps you kickin'!
Footnote: In the follow up 2009 survey some in the former 'over the age of eighteen' group could not be surveyed because of incarceration for adult delinquency.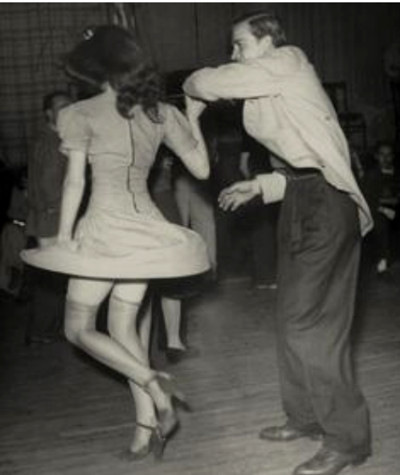 On this day the 15th of December
Back in 1988, for his interstate car chase and numerous drug, firearms, and assault offenses, James Brown is sentenced to six and one-half years in a South Carolina prison. He would serve a little more than two.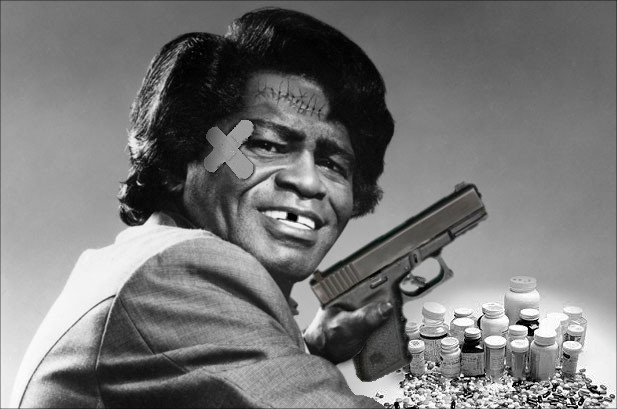 >
On this day the 16th of December
1960: 17-year-old George Harrison was deported from Germany for being too young to perform with The Beatles.
On this day the 17th of December
1975: [Theodore Roosevelt] Hound Dog Taylor, American Chicago blues guitarist and singer, dies of lung cancer at 60
1982, American Delta blues musician and songwriter Big Joe Williams died in Macon, Mississippi aged 79. Wrote 'Baby Please Don't Go', a 1965 UK Top 10 for Them, (featuring Van Morrison).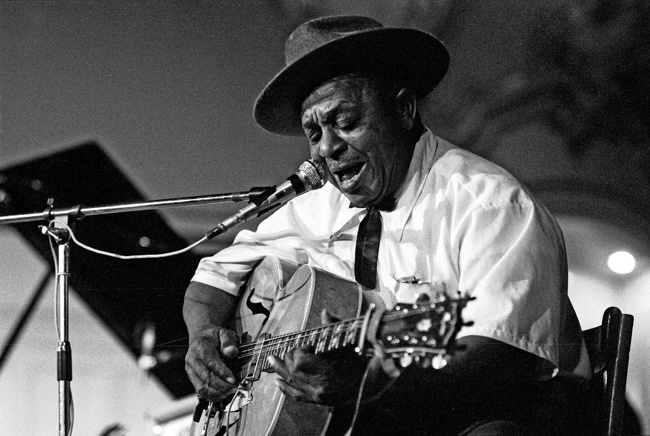 On this day the 18th December
Will Shade died 18th September 1966 in Memphis, Tennessee. William Shade, Jr., known as Will Shade, was a Memphis blues musician, best known for his leadership of the Memphis Jug Band. Shade first heard what would eventually be known as jug band music on records by a Louisville group called the Dixieland Jug Blowers in 1925. Shade himself played guitar; harmonica; and a "bullfiddle," a standup bass concocted from a garbage can, a broom handle, and a string. He made sure his copyright wound up on certain songs if at all possible, although not everyone agrees with the result. The jug band classic "Stealin'" is case in point; it is likely to appear with a Shade credit, but many blues scholars say this is a case of stealing "Stealin'." If he had heard the cover version of this song eventually done by British art rock band Uriah Heep, perhaps Shade would have left his name off the song after all.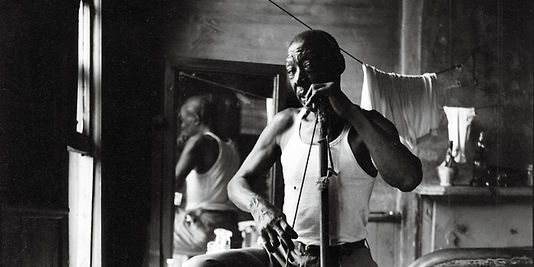 Shade on the bullfiddle
Rudolph the Red-Nosed Reindeer was invented in 1939 by Chicago copywriter Robert L. May for a booklet given away to customers by his employer, the Montgomery Ward department stores. May asked his brother-in-law, songwriter Johnny Marks, to put the story to music and lyrics. The result was "Rudolph the Red-Nosed Reindeer," which was a radio hit for cowboy singer Gene Autry in 1949.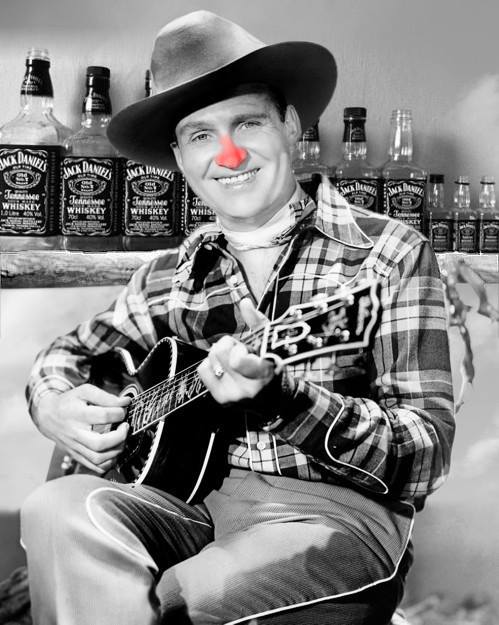 On this day the 19th of December
On this day back in1955 Carl Perkins recorded the hit "Blue Suede Shoes."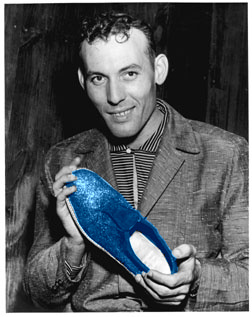 On this day the 20th of December
On this day back in 1957 Elvis Presley received his U.S. Army draft notice.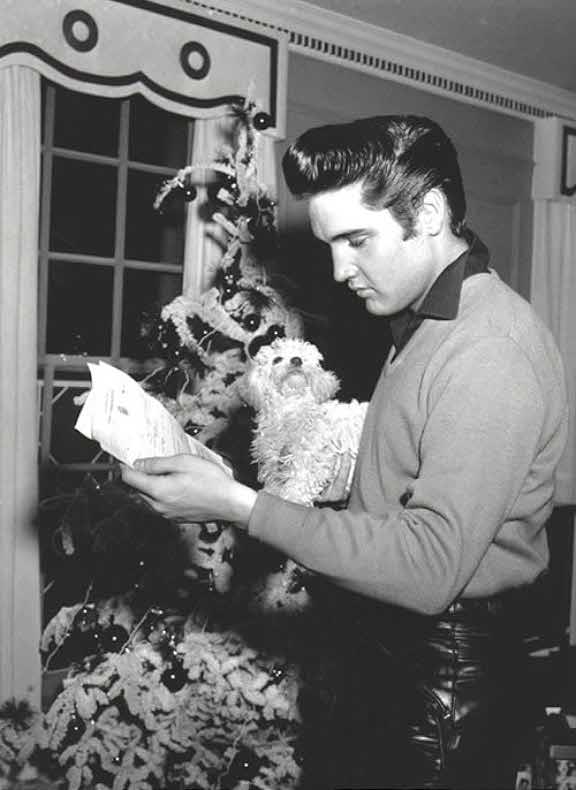 Elvis receives an early Xmas present.
2006 : Nearly forty years after it was recorded, Procol Harum organist Matthew Fisher is awarded 40% of the songwriting credit for "A Whiter Shade Of Pale" by a London court.

On this day the 21st of December
1992: Albert King, US blues singer/guitarist (Crosscut Saw), dies at 71
2014: Joe Cocker dies of lung cancer at age 70 at his home in Colorado.

On this day back in 1970 Elvis Presley went to the White House to volunteer his services to U.S. President Nixon on fighting the nation's drug problems. He gave Nixon a chrome-plated Colt .45 and Tricky Dick gave Elvis a Narcotics Bureau badge. Elvis was able to procure his drugs a lot easier after that.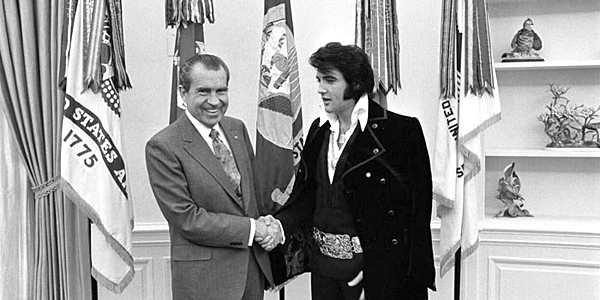 Elvis does another deal.
On this day the 22nd of December
1939: Ma Rainey, "Mother of the Blues", US blues singer/composer, dies at 53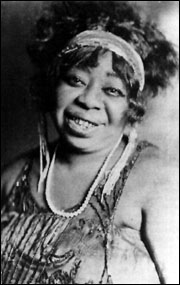 Joe Strummer frontman of the British punk band The Clash, "London Calling", "Should I Stay or Should I Go", "Rock the Casbah" died on this day the 22nd of December back in 2002. Age at Death: 50. Cause of Death: Cardiac arrest.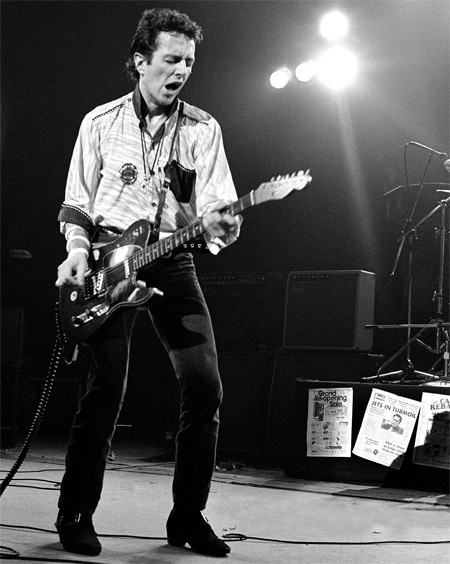 Should I Stay or Should I Go? He went!

On this day back in 1971 Ike and Tina Turner were robbed of $86,000 when a suitcase was stolen containing concert receipts. Ike wasn't too fussed until he realised he had stashed a kilo of coke in the case as well.

On this day the 23rd of December
Back in 1991 James Brown sued the producers of the movie The Commitments claiming his name and likeness were used without his permission. Brown claimed that one of the characters too closely resembled him! He lost the case five years later. It took lawyers that long to pick the difference?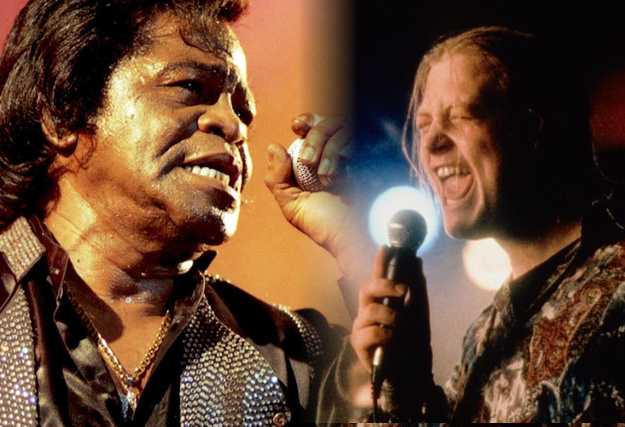 Back in 1987, failing to stop Pink Floyd from using the name to tour without him, ex-member Roger Waters instead settles for receiving royalties whenever his image was used in any Floyd promotion. From that point on this was the publicity shot used.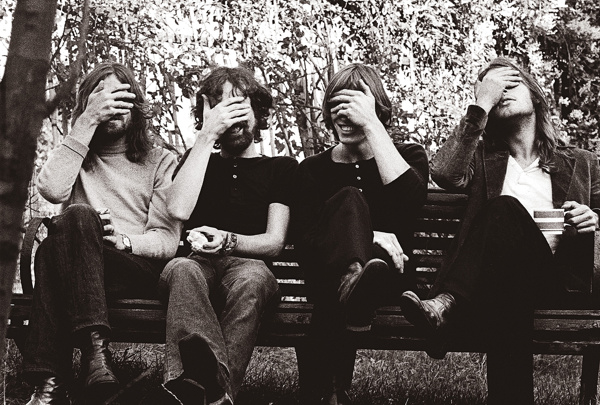 Thinking that Waters was a bit of an ass, they then decided on another publicity shot.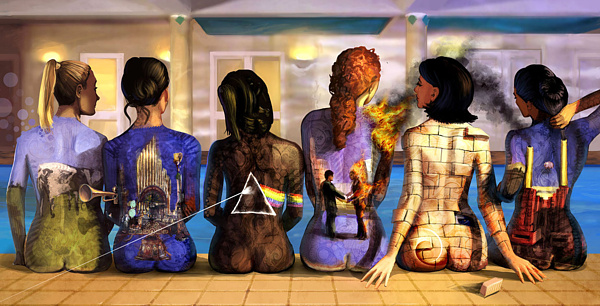 On this day the 24th of December
Back in 1972 Manfred Mann played a gig in Miami, the concert was cut short when nearby residents complained about the noise, ticket holders rioted when Miami police cut the power and the concert ended prematurely. In 1973 Manfred Mann went acoustic. Their return Miami performance ended in a riot when concert goers complained they couldn't hear them. Miami police didn't attend fearing reprisals again from The Electricians Union. Nearby residents thought it was time to move out!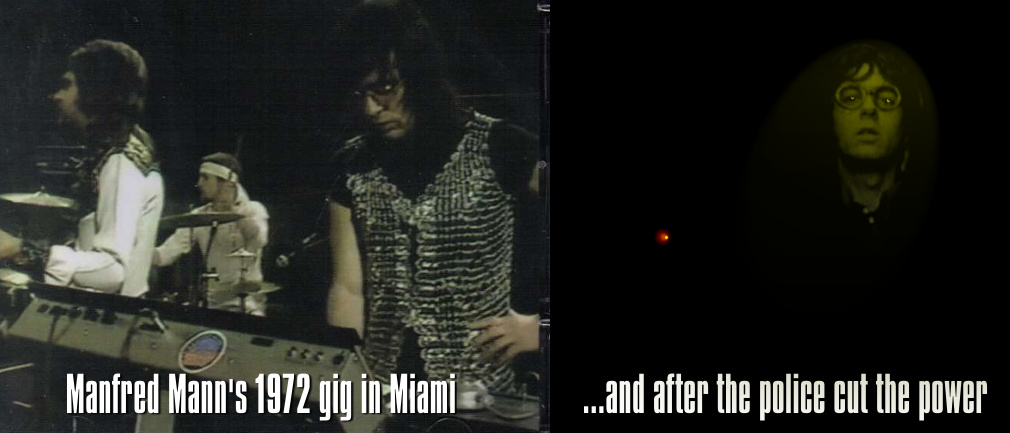 On this day the 25th of December
25 December 1925 and 26th January 1926
Blind Lemon Jefferson is first recorded. He will become the dominant blues figure of the late 1920s and the first star of the folk blues. It was in 1925 that a Texas talent scout finally made a demo recording of Jefferson and sent it to Mayo Williams at Paramount Records in Chicago. Jefferson was soon (circa 12/25 and 1/26) brought to Chicago to record for the first time.
Bit of Xmas cheer for you! On this day back in 1954 up and coming R&B star Johnny Ace was killed when he shoots himself backstage between sets at a concert in Houston. His song Pledging My Love becomes a hit after his death. Big Mama Thornton's bass player Curtis Tillman, witnessed the event, said, "I will tell you exactly what happened! Johnny Ace had been drinking and he had this little pistol he was waving around the table and someone said 'Be careful with that thing…' and he said 'It's okay! Gun's not loaded…see?' and pointed it at himself with a smile on his face and 'Bang!'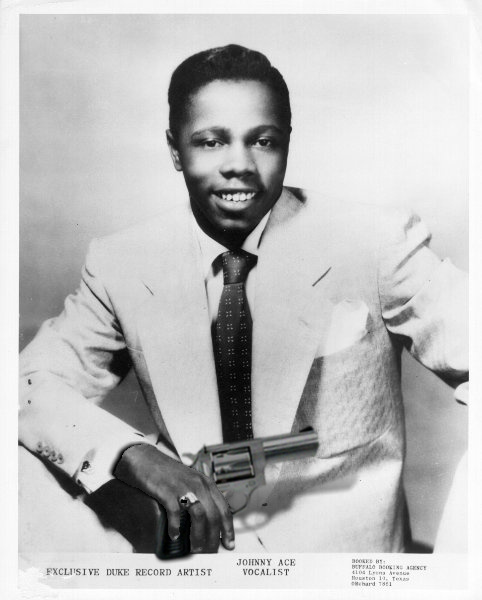 On this day the 26th of December
On this day back in 1939 W.C. Handy recorded the classic "St. Louis Blues."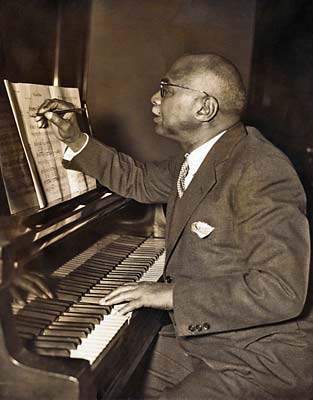 >
On this daythe 27th of December
The story behind Chuck Berry's song Too Much Monkey Business!
Back in 1989 Chuck Berry was sued by the former cook of his restaurant ''The Southern Air'', in Wentzville, Missouri who claimed Berry installed hidden cameras in the ladies restrooms and collected the videos. Over 200 former customers took part in a class action suit against Berry, which is eventually settled out of court.
The story behind Chuck Berry's song Brown Eyed Handsome Man!
It was later discovered that Berry had also installed hidden cameras in the men's restrooms also.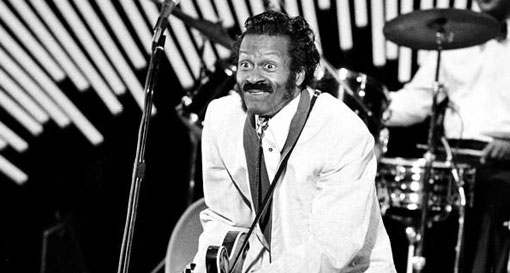 On this day the 28th of December
On this day back in 1928 the last recording of Ma Rainey, "Mother of the Blues" was made.
Back in1976 Freddy King died at the age of 42. Near-constant touring took its toll on King and in 1976 he began suffering stomach ulcers. His health quickly deteriorated and he died on December 28th.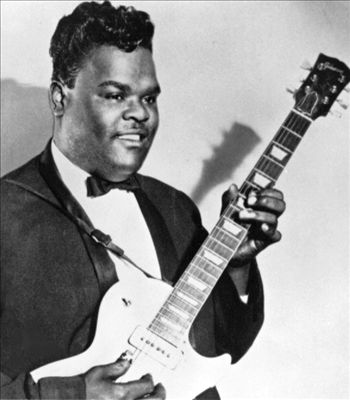 On this day the 29th of December
1946 : Marianne Faithfull is born in Hampstead, London, England. Co-wrote the Rolling Stones' "Sister Morphine" while in a relationship with frontman Mick Jagger. Keith Richards said they were a great pair. Not Marianne and Mick. Marianne's!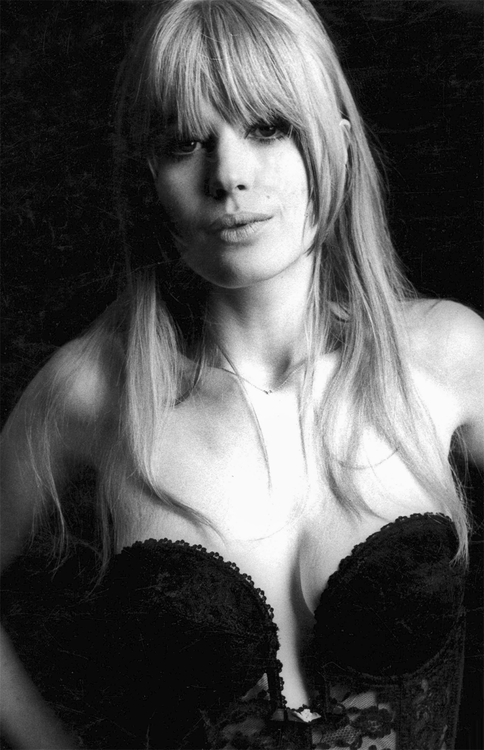 On this day the 30th of December
Back in 1999 George Harrison and his wife were attacked in their home during a robbery. Though, Harrison was stabbed in the chest four times, he and his wife were able to subdue the assailant until police arrived.

On this day the 31th of December
On this day back in 1969 Jimi Hendrix introduced his new Band of Gypsys at a show at the Fillmore East in New York. Parts of that show and the show on January 1 were recorded and later released as the live album "Band of Gypsys."
On this day back in 1985 Ricky Nelson and six others died in an airplane crash near DeKalb, TX. A fire had broken out on the plane.