FASCINATING, OBSCURE, MURKY, CONTENTIOUS AND DISCOURTEOUS!
Bulletins that delve into the history of roots, blues and rock music thanks to some extensive and at times ill founded research by Dr Jerome Douvendahns.

February
1
|
2
|
3
|
4
|
5
|
6
|
7
|
8
|
9
|
10
|
11
|
12
|
13
|
14
|
15
|
16
|
17
|
18
|
19
|
20
|
21
|
22
|
23
|
24
|
25
|
26
|
27
|
28
| 29
On this daythe 1st of Feb
1949: RCA issued first ever 45rpm single. The 7-inch 45 rpm vinyl record was a phonograph disc format introduced by RCA Victor in 1949, to compete with Columbia's 33⅓ rpm 10-inch and 12-inch long-playing records. Like the 33⅓ rpm record, the 7-inch 45 rpm record used microgrooves, allowing a similar playing time to the 10-inch 78 rpm records it partly replaced. RCA initially used eight different colours of vinyl to indicate the genre of the music, with popular releases on black vinyl, children's records on yellow vinyl and classical music on red vinyl for example. This didn't continue as coloured vinyl was more expensive to produce, although coloured vinyl is still used for some special editions by different record companies.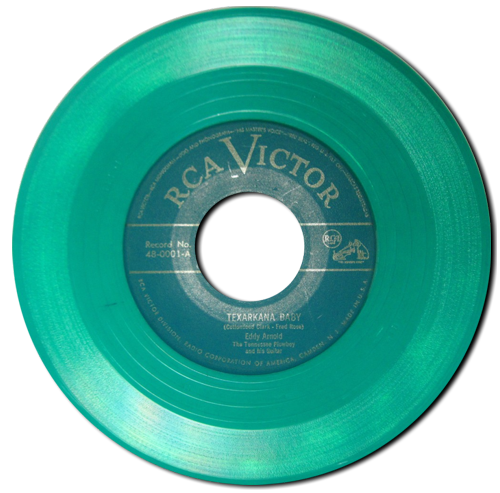 The first 45 rpm disc, Texarkana Baby by country-and-western singer Eddy Arnold, was issued by RCA in the US on 31 March 1949.
1972: Chuck Berry had his first ever #1 on the UK charts with a live recording of My Ding A Ling. It was recorded and released without Chuck's knowledge. British morality campaigner Mary Whitehouse tried unsuccessfully to get the song banned. "One teacher", Whitehouse wrote "told us of how she found a class of small boys with their trousers undone, singing the song". The controversy over the song was lampooned in The Simpsons episode "Lisa's Pony", in which a Springfield Elementary School student attempted to sing the song during the school's talent show. He barely finished the first line of the refrain before an irate Principal Skinner rushed him off the stage angrily proclaiming, "This act is over!
2007: Britney Spears shaved her head. Fair enough Brit but what about the bush ?
On this daythe 2nd of Feb
BRACEY, ISHMON died on this day the 2nd of February 1970 in Jackson, MS. A lugubrious singer-guitarist who first recorded for Victor with Rosie Mae Moore and Tommy Johnson in 1928. He learned guitar from Rube Lacey and was one of many said to have guided Blind Lemon Jefferson around. He toured frequently with Johnson and played at social events and for a medicine show, before settling in Jackson where he gave up blues and became a minister. He and Johnson fell out over money, a rift that lasted until Johnson's death.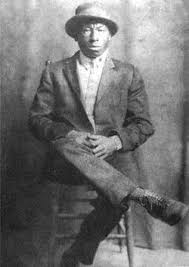 Billboard magazine's number-one rhythm and blues single of Febbruary 2 1952 : "3 O'Clock Blues" by B.B. King

Buddy Holly, Richie Valens and Big Bopper play their last ever gig at Surf Ballroom, Clear Lake, Iowa before they were killed in a plane crash the following day.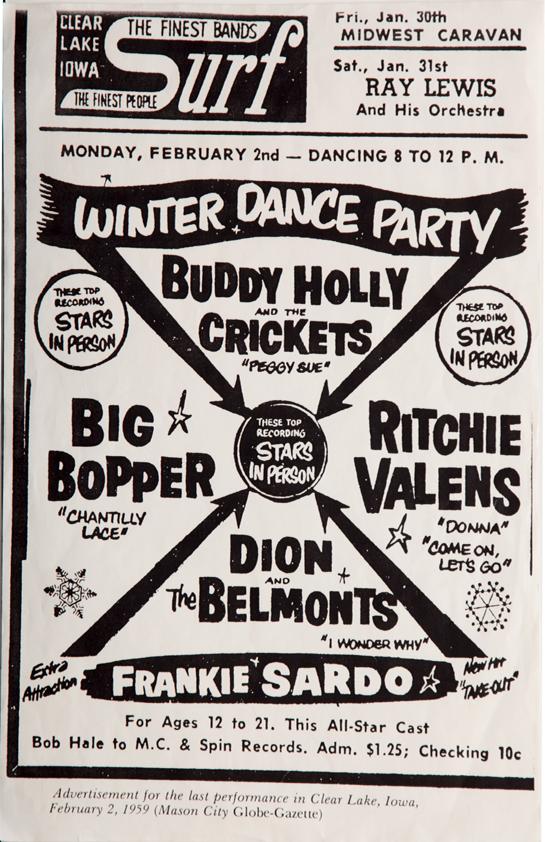 On this day the 3rd of Feb
Billboard magazine's number-one rhythm and blues single of February 3 1958: "Get a Job" by The Silhouettes
Rock 'n' roll was still in its infancy when it suffered this tragedy on Feb. 3, 1959, three of its stars of the day, Buddy Holly, Ritchie Valens and J.P. Richardson, known as the Big Bopper were killed in a plane crash near Clear Lake, Iowa.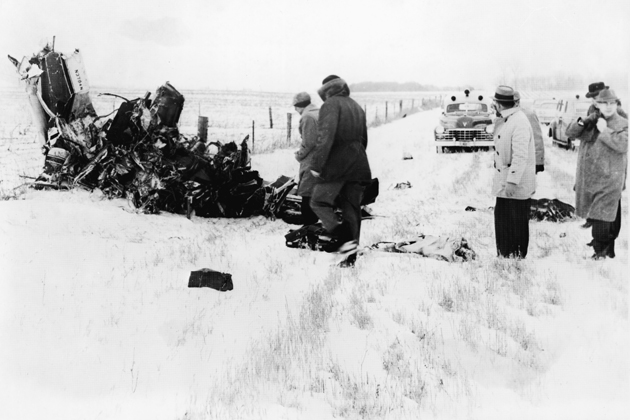 On this day the 4th of Feb
Reg Presley was born at 17 Belle Vue Road, in Andover, Hampshire on 12th June 1941. Following a series of strokes and a diagnoses of lung cancer at the end of 2011 he regretfully decided to retire from performing. On 4th February 2013 Reg peacefully passed away at his home surrounded by his family.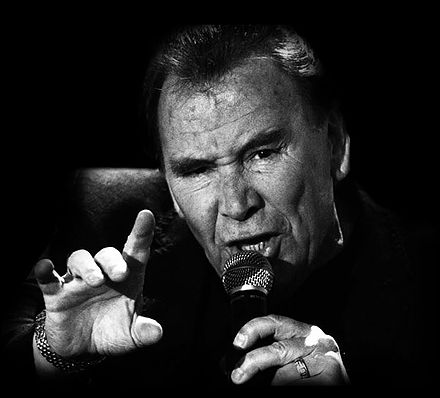 1975:Jazz, blues, songwriter and saxophonist Louis Jordon died aged 66. Known as "The King of the Jukebox", between 1942-1950 he scored eighteen No.1 singles and fifty-four Top Ten hits on the US R&B chart.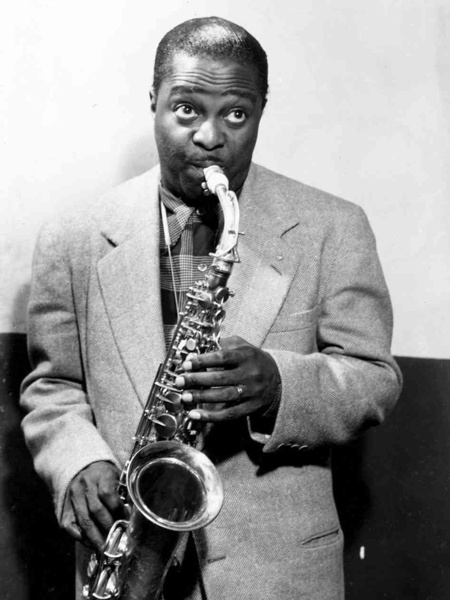 1966: Bob Dylan and The Band played at the Convention Center in Louisville, Kentucky. This was the first date on a world tour which would become noted as Dylan's first that used electric instruments, after he had 'gone electric' at the 1965 Newport Folk Festival.
On this day the 5th of Feb
1957: Bill Haley arrived from New York on the liner Queen Elizabeth at Southampton, for his debut UK concert tour. 5,000 fans were there to greet the boat on its arrival. They were expecting Elvis!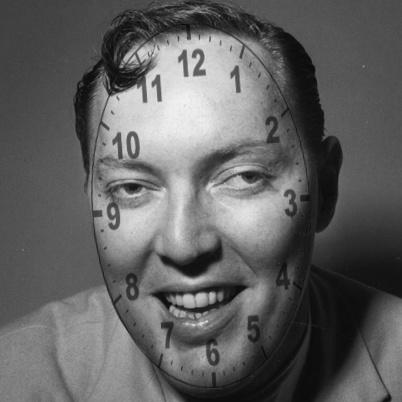 On this day the 6th of Feb
1960: 27-year-old Jesse Belvin, who scored a 1956 hit with 'Goodnight, My Love', was killed in a car accident in Hope, Arkansas. His wife and the car's driver also died of their injuries. The three were trying to make a fast get-a-way from the first ever mixed race audience concert in the town of Little Rock, after threats had been made against Belvin's life.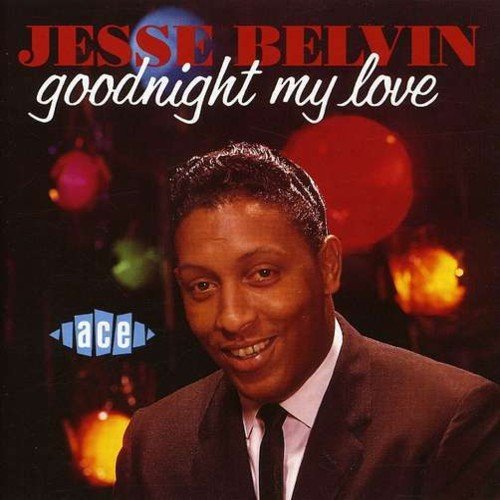 On this day the 7th of Feb
1959, Buddy Holly was buried in Lubbock, Texas. His tombstone reads "Holley", the correct spelling of his given surname and includes picture of a guitar.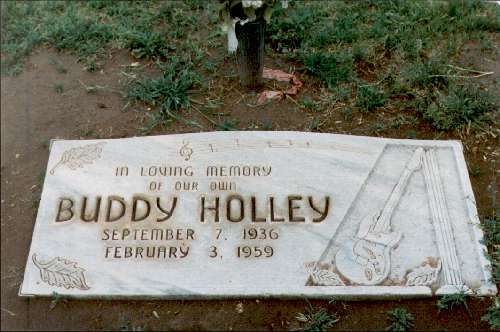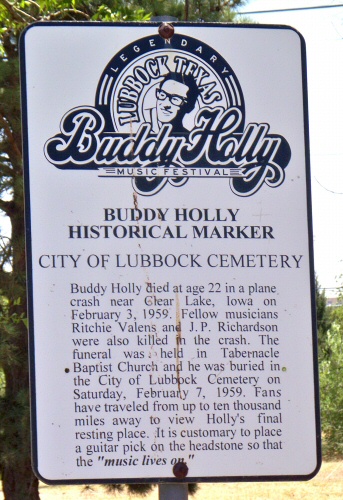 On this day the 8th of Feb
1990: Suffering from depression American singer songwriter Del Shannon died of self inflicted gunshot wounds. He's scored the 1961 UK and US No.1 single 'Runaway', plus 9 US and 12 other UK Top 40 singles. Shannon had been working with Tom Petty and Jeff Lynne and was rumoured to be replacing Roy Orbison, who had recently died, in the Traveling Wilburys supergroup.
On this day the 9th of Feb
Billboard magazine's number-one rhythm and blues single on February 9 1959: "Stagger Lee" by Lloyd Price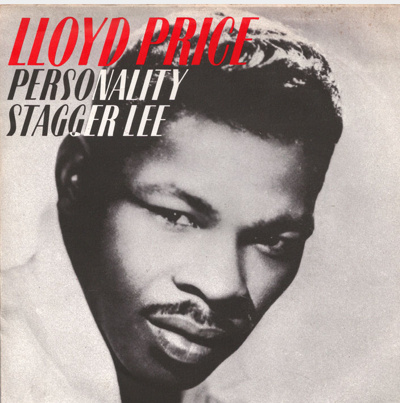 On this day the 10th of Feb
1974: Record producer Phil Spector was injured in a car crash. He needed extensive plastic surgery that dramatically altered his looks. Details of how the accident happened were kept secret.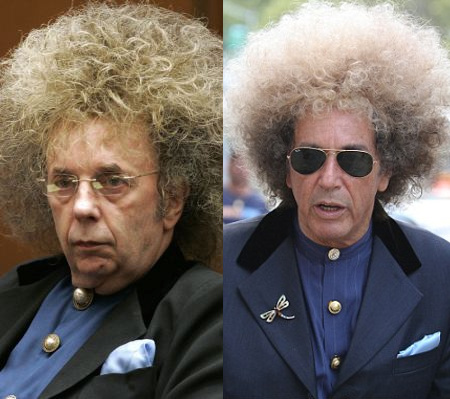 Phil Spector before and after his extensive plastic surgery
On this day the 11th of Feb
1935: Born on this day, Gene Vincent, (born Eugene Craddock), US rock 'n' roll singer with His Blue Caps who had a 1956 US No.7 & UK No.16 single with 'Be Bop A Lula'. Vincent died on October 12th 1971.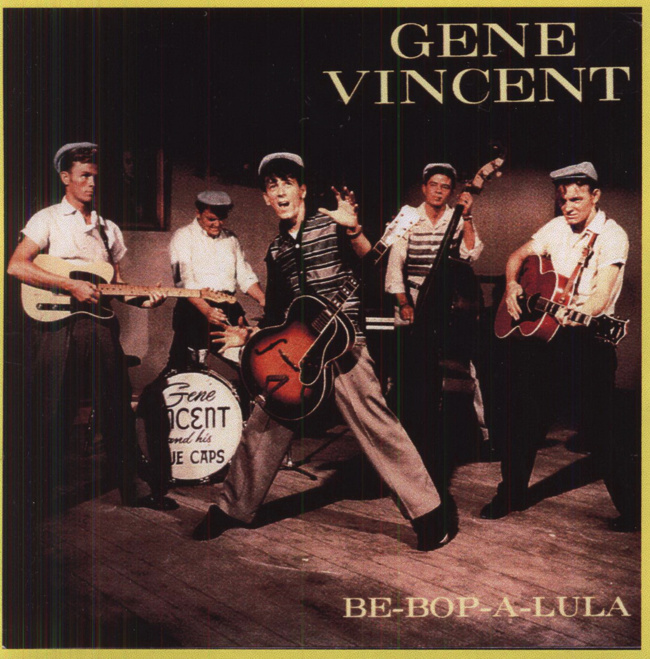 On this day the 12th of Feb
Billboard magazine's number-one rhythm and blues single of February 12 1955: "Pledging My Love" by Johnny Ace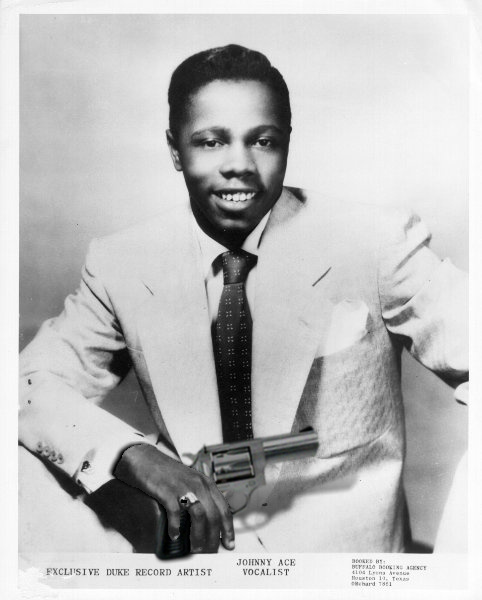 On this day the 13th of Feb
Blues singer, guitarist FULLER, BLIND BOY (b. Fulton Allen, 10 July 1907; Wadesboro, Anson County, NC) died on this day the 13 February 1941 in Durham, NC.
Fulton Allen was one of the ten children of Calvin Allen and Mary Jane Walker from the small country market town of Wadesboro in Anson County, North Carolina. He used a National Steel guitar with its great resonance and finger picked to further enhance the sound. In April 1936 Fuller recorded for ARC in the New York studio. In two days he recorded ten solo pieces. One of them was ''Truckin' My Blues Away,'' which was to become one of Fuller's signature pieces. One month after his final recordings Fuller was in the hospital. On his deathbed he swore that he would cross over to the church if he recovered. It was not to be. Blind Boy Fuller died on February 13, 1941, from an infected bladder and a stricture of the urethra. He was buried at Grove Hill Cemetery, which fell into disuse and disrepair; Fuller's grave, along with nearly all others in the cemetery, is now unmarked.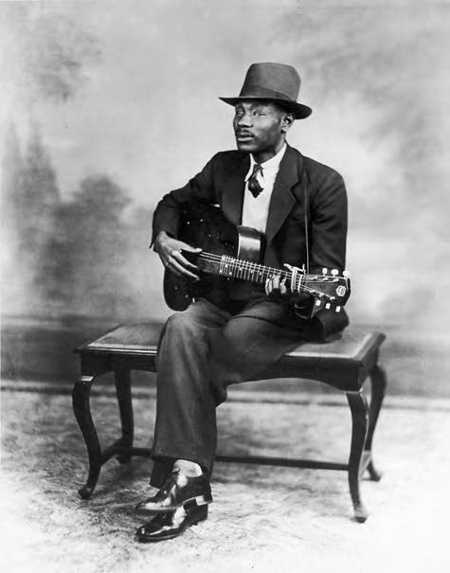 Friday the 13th, unlucky for some, especially for Screamin' Jay Hawkins who on this day back in 2000 screamed his last! Best know for his 1957 song 'I Put A Spell On You' which he wrote as a ballad lamenting the loss of a girlfriend he wanted back. The original version was a lot slower and much more tame. Hawkins was recording for Grand Records at the time, and had a hard time convincing them to release this. A year later, Hawkins recorded the version that became famous for another label, and transformed the song into a spooky tale about putting a curse on the girl so he can have her.
On this day the 14th of Feb
Back in 1967 Aretha Franklin recorded 'Respect'. Otis Redding wrote the song and originally recorded it in 1965. Franklin's cover is by far the best-known version. She recorded it in New York City with the Muscle Shoals Rhythm Section. She came up with the arrangement and added the 'Sock it to me' lines. Jerry Wexler produced the song and said in his autobiography 'The fervor in Aretha's voice demanded that respect; and more respect also involved sexual attention of the highest order. What else would 'sock it to me' mean?'. These days with Aretha 'sock it to me' takes on a whole new meaning!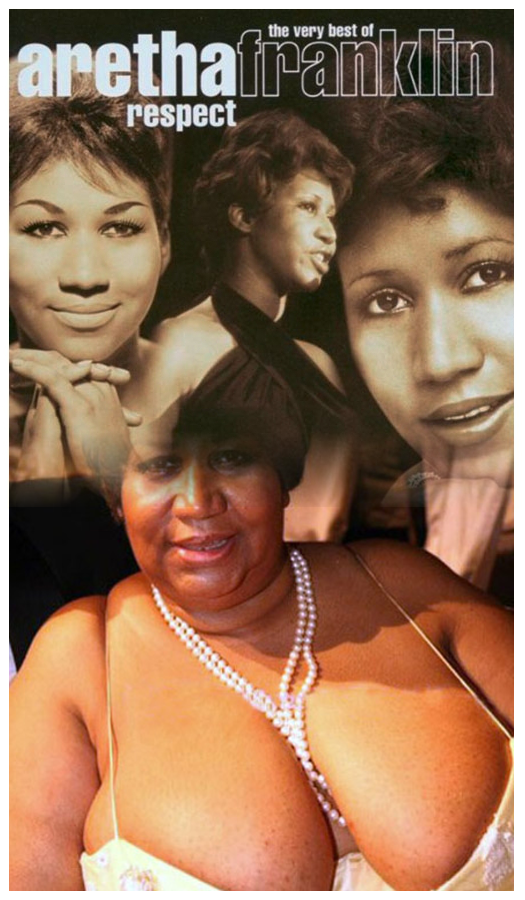 On this day the 15th of Feb
Born on this day the 15th February back in 1901 at Lovejoys Station, KOKOMO ARNOLD.
( d. 8 November 1968; Chicago, IL)
Kokomo Arnold was a left-handed bottleneck blues guitarist from Georgia. He was taught by his cousin John Wigges.
His first Decca record proved to be a two-sided smash hit for Decca. ''Milk Cow Blues'' was later recorded by ''Big'' Bill Broonzy, Amos Easton, ''Sleepy'' John Estes, Freddie Spruell, and Josh White. Twenty years later Elvis Presley recorded it on his third single. The flipside, ''Old Original Kokomo Blues,'' which Arnold may have learned from the 1928 recording by Scrapper Blackwell, was later recorded by Robert Johnson as ''Sweet Home Chicago.''

1954: Big Joe Turner recorded the original "Shake, Rattle & Roll".

Back in 1968 Little Walter's luck ran out! He suffered from alcoholism and had a notoriously short temper, which resulted in a series of violent altercations, minor scrapes with the law, and increasingly irresponsible behavior. A few months after returning from his second European tour, he was involved in a fight while taking a break from a performance at a nightclub on the South Side of Chicago. The relatively minor injuries sustained in this altercation aggravated and compounded damage he had suffered in previous violent encounters, and he died in his sleep at the apartment of a girlfriend in Chicago. His girlfriend claimed that she had a pretty full on night with him but had taken it relatively easy on him! Little Walter had a revolutionary approach to the harmonica and earned him comparisons to Charlie Parker and Jimi Hendrix for innovation and impact on succeeding generations.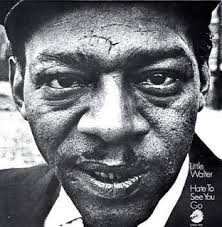 BLOOMFIELD, MICHAEL died on this day 15th of February back in 1981 in San Francisco, CA
( b. 28 July 1944; Chicago, IL)
His distinctive and original lead guitar work was featured alongside Elvin Bishop on Butterfield's classic East-West album in 1966. He participated in the recording sessions for Bob
Dylan's Highway 61 Revisited (1965), and performed with the singer at the infamous Newport Folk Festival appearance that year, when Dylan's new electric approach outraged the purists. Problems with drugs had hampered his career from the late 1960s onward, and he died of a drug overdose in 1981.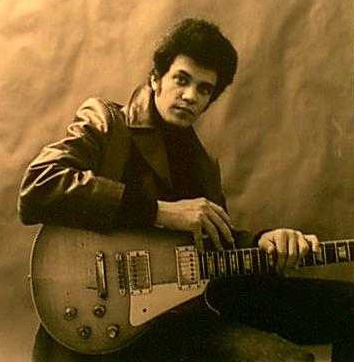 Mike Bloomfield
>
On this day the 16th of Feb
Back in 1990 Ike Turner was sentenced to four years in prison on eleven separate charges, including possession and transport of cocaine. At this time also he and ex-wife Tina were inducted into the Rock and Roll Hall of Fame. He missed the ceremony but his award was passed onto him while in prison. Further charges were laid against him when his Hall of Fame statuette was found to have a bag of cocaine in it!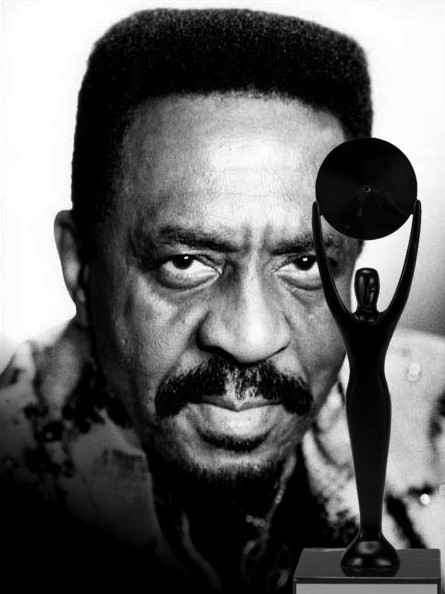 On this day the 17th of Feb
1979: England's The Clash kicked off their US tour in New York, opening with a mainstay of their live act called "I'm So Bored With The USA".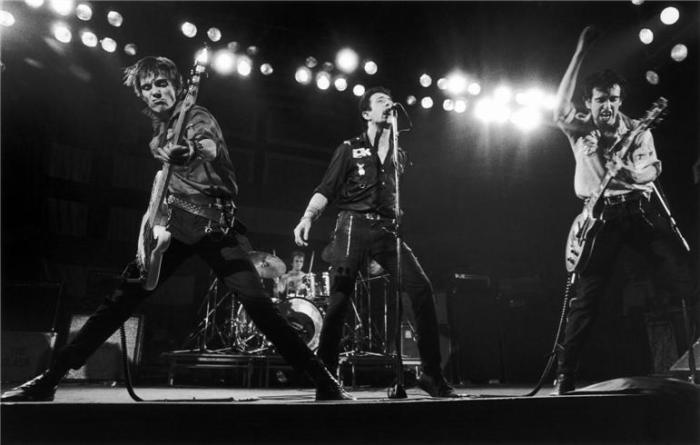 On this day the 18th Feb
Back in 1968 Pink Floyd members fired Syd Barrett from the band and permanently replaced him with David Gilmour. Roger Waters later wrote and dedicated the song "Shine On You Crazy Diamond" to the increasingly unstable Barrett, who checked into a psychiatric hospital before going into seclusion.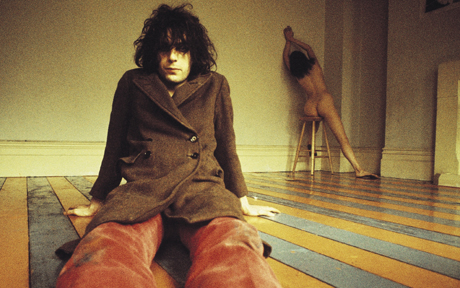 Syd in the psychiatric hospital with fellow inmate.
On this day the 19th of Feb
Billboard magazine's number-one rhythm and blues single of February 19 1949: "Boogie Chillen" by John Lee Hooker
On this day back in 1962 Chuck Berry began serving a three year sentence in the Indiana Federal Penitentiary after being convicted the previous October of transporting a minor across state lines for immoral purposes. He would be released twenty months later.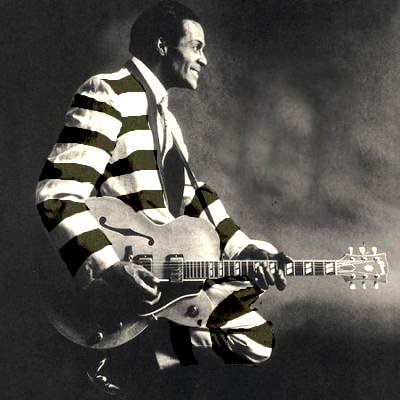 On this day the 20th of Feb
More than 34 years after his death, Buddy Holly had the #1 album on the UK chart with the "Words of Love" compilation album. Holly reached the Top 10 of the UK album chart for five straight decades.
On this day the 21st of Feb
Born on this day the 21 February 1903 in Syracuse, SCRAPPER BLACKWELL ( d. 7 October 1962; Indianapolis, IN)
Blues singer and guitarist. Francis Hillman Blackwell was born in South Carolina in 1903 of Cherokee Indian descent. His grandmother nicknamed him ''Scrapper.'' His father played the fiddle and all sixteen children played music.
In June 1928 Scrapper was enticed to make his very first recordings in a makeshift recording studio in Indianapolis. ''Kokomo Blues,'' his first recorded song, was later turned into Kokomo Arnold's ''Old Kokomo Blues'' and Robert Johnson's ''Sweet Home Chicago.'' With his newfound partner, blues pianist Leroy Carr, Scrapper recorded a million seller: ''How Long How Long Blues.'' The novel piano–guitar duet proved to be an instant success and it led the way for other famous duos like Georgia Tom–Tampa Red and Charlie Spand–Blind Blake. Scrapper earned so much money with his hit that he stopped his bootleg business. Blackwell made a great many recordings with Leroy Carr, for Vocolion.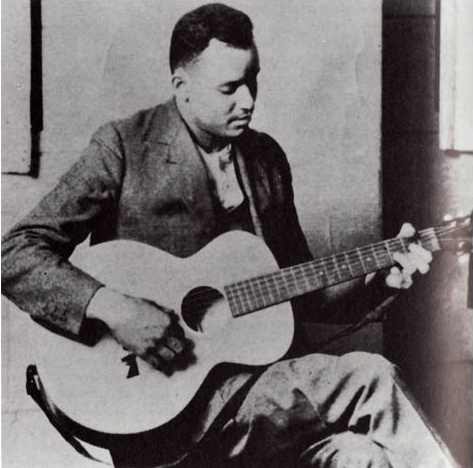 Billboard magazine's number-one rhythm and blues single of February 21 1953: "Baby Don't Do It" by The 5 Royales.

A novelty song called "Shaddap You Face", by Australian Joe Dolce, topped the UK singles chart. The record has remained one of the most successful Australian-produced singles in Australian music history up to 2014. Although it stalled at #53 in America, the song went to number one in eleven other countries, selling over 6 million copies.
How embarressing!

Back in 1952 a 17-year-old Jerry Lee Lewis married his first wife, preacher's daughter Dorothy Barton.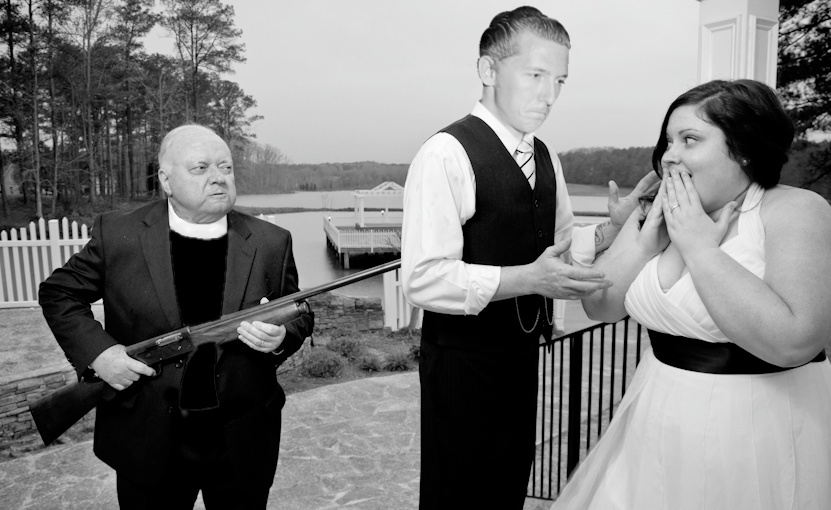 2008 February 21: A US music aficionado sold his collection of more than three million vinyl albums, singles and compact discs to an eBay buyer from Ireland for just over $3 million. An eBay spokeswoman said the sale is one of the highest ever for the online auction site.
On this day the 22nd of Feb
Roy Hamilton's "Don't Let Go" became the first stereo single to reach the Billboard chart, where it rose to #13 during an eleven week run.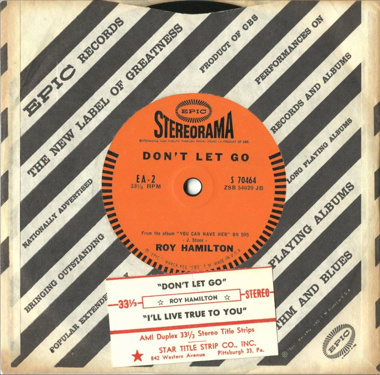 On this day the 23rd of Feb
1940, Woody Guthrie wrote the lyrics to 'This Land Is Your Land' in his room at the Hanover House Hotel in New York City. The song was brought back to life in the 1960s, when several artists of the new folk movement, including Bob Dylan, The Kingston Trio, Trini Lopez, Jay and the Americans, and The New Christy Minstrels all recorded versions, inspired by its political message.
On this day the 24th of Feb
Johnnie Ray, the 1950's teen idol, died of liver failure at the age of 63. He scored over twenty US Top 40 singles between 1952 and 1960, including the number two hit, "Just Walking In The Rain". He was even referred to in Dexys Midnight Runners' 1982 hit "Come On Eileen" as Poor old Johnnie Ray, sounded sad upon the radio, he moved a million hearts in mono.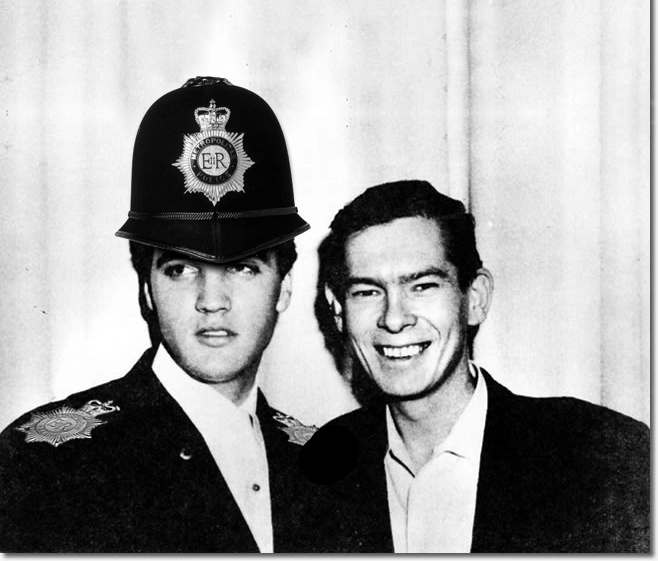 On this day the 25th of Feb
IDA COX was born on this day the 25 February 1896 in Toccoa, GA (d. 10 November 1967; Knoxville, TN)
Long regarded as one of the finest of female blues singers, her reputation rests on her Paramount recordings made in the 1920s and, to a lesser extent, a number of later recordings. She is in fact regarded as one of the consummate female blues vocalists of the 1920s. While her voice is not as intense as that of her two main rivals, Bessie Smith and ''Ma'' Rainey, it is nevertheless remarkably strong, capable of charging even a second-rate lyric with a highly wrought emotionalism.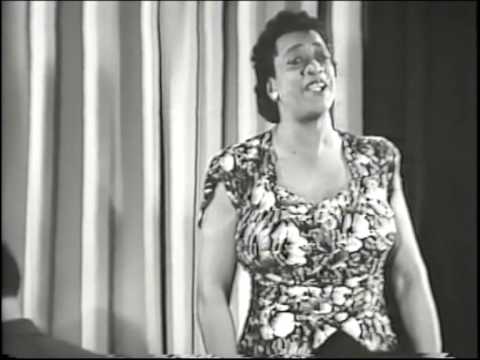 Ida Cox
On this day in 2012 Louisiana Red, American blues musician, died from stroke at 79.

Back in 1998 when Shawn Colvin was announced as the Grammy winner for Song Of The Year', Ol' Dirty Bastard of Wu-Tang Clan rushed the stage, commandeered the microphone and claimed his group should have won the Best Rap Album award over Puff Daddy, because "Wu-Tang is for the children." Shaun promptly comandeered the microphone. Seems that she inserted it in in Ol'Dirty's where the sun dont shine! When the sound crew retrieved the mic they discovered that he wasn't called Ol' Dirty Bastard for nothin'! He was a founding member of the Wu-Tang Clan and died of "unknown causes" on Saturday 12 Nov 2004 in New York. The coroner in his report didn't want to write "long-standing disfunctional anus"!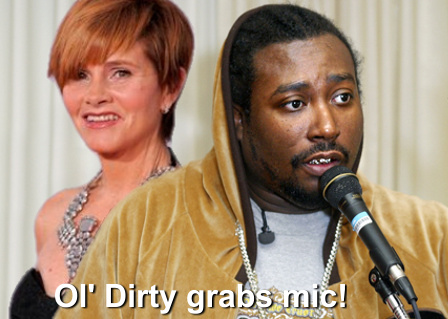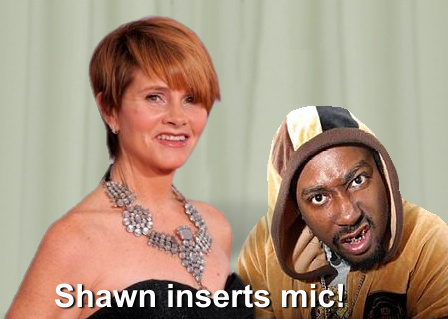 On this day the 26th of Feb
Booker T. Washington "Bukka" White (born November 12, 1909) died on this day February 26, 1977. He was an African-American Delta blues guitarist and singer. "Bukka" is a phonetic spelling of White's first name, placed on the labels of his early recordings. He preferred the proper spelling of his name, "Booker," as he was named after the well-known African-American educator and civil rights activist Booker T. Washington.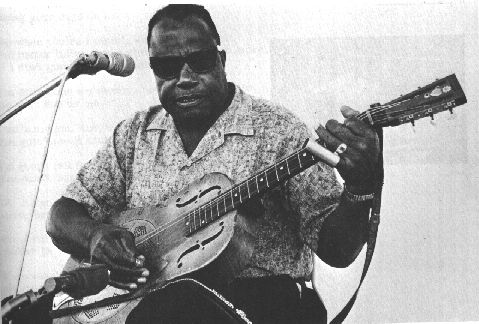 Born on this day the 26 February 1928 in New Orleans hythm and blues pianist and singer FATS DOMINO. In the early 1950s he emerged as a major R&B star performing his New Orleans–style boogies and blues, but by the middle of the decade, Domino exploded as a rock 'n' roll star second in popularity only to Elvis Presley. Dave Bartholomew recorded Domino with some the most exciting New Orleans musicians in the business, notably Herb Hardesty, Lee Allen, and Red Tyler on saxes, Frank Fields on bass, and Earl Palmer on drums. Domino's first release, ''The Fat Man,'' was a fast boogie based on Jack DuPree's ''Junker's Blues.'' Blues were a sizable part of Domino's early repertoire, with such R&B charters as ''Every Night About This Time'' (1950), ''Going Home'' (1952), ''Going to the River'' (1953), ''Please Don't Leave Me'' (1953), and ''What a Price'' (1961). Two outstanding blues numbers that did not make the charts were the Domino's versions of the standard ''Careless Love'' and ''Don't You Lie to Me.''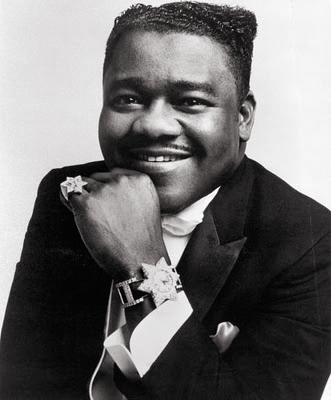 BIG MACEO (born Major Merriweather, 21 March 1905) died on this day the 26th February 1953 in Chicago, IL
Major ''Maceo'' Merriweather moved to Chicago to further his career, and there in 1941 he met Tampa Red and Big Bill Broonzy, and was introduced to talent scout Lester Melrose. Melrose dominated the Chicago blues recording scene and speedily arranged a session for RCA Victor for Maceo with Tampa Red. This resulted in the hugely popular ''Worried Life Blues,'' covered by many later artists including Ray Charles. He recorded several outstanding instrumentals, and in his tour de force, ''Chicago Breakdown,'' his powerful left hand is especially prominent, including an ascending and descending semitone run that was something of a trademark. Big Maceo was perhaps the last of the Chicago pianists to employ this two-handed approach, as the rapidly increasing volume of the electric guitar eventually drowned the left hand of later exponents.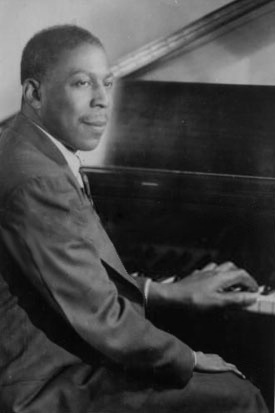 People have wondered why Big Maceo's left hand playing was so promonent.
Back in 1954 responding to the rising popularity of black music, the United States congress proposed a bill forbidding distribution of "obscene, lewd, lascivious, or filthy publication, picture, disc, transcription, or other article capable of producing sound." The bill failed. On the same day a year later in 1955 La Vern Baker sent a formal appeal letter to the US Congress to appeal a 1954 decision denying black artists a revision of the 1909 Copyright Act, a move which would make it harder for white pop artists to record exact copies of R&B hits and thus steal their thunder. Her appeal is turned down. You win some, you lose some ...even when Congress continually says NO!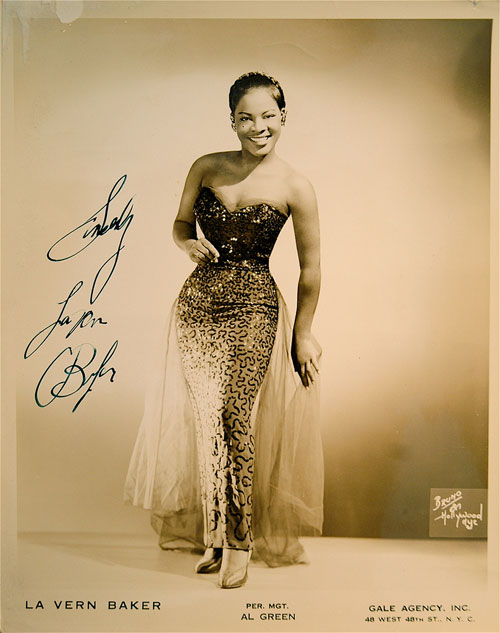 Photo caption: Must have been really hard to say no to La Vern!
>
On this daythe 27th of Feb
1970: Jefferson Airplane was fined $1,000 for onstage profanity in Oklahoma City. You should have heard what they had to say when the city issued them with the fine!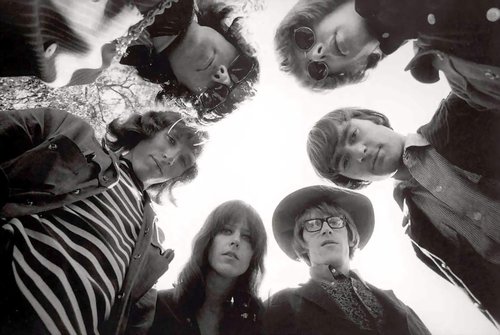 1977 February 27: Keith Richards was arrested in Toronto after police raided his hotel room and seized 22 grams of heroin, 5 grams of cocaine and narcotics paraphernalia. His bail was set at $25,000. Good thing Keef managed to flush most of the drugs down the loo before the police burst in!

On this day the 28th of Feb
On this day back in 1977 an audience member attacked Ray Charles onstage, trying to strangle him with a rope.
On this day back in 1970 Led Zeppelin performed in Denmark as "The Nobs" after Eva von Zeppelin, a relative of the late airship designer Ferdinand von Zeppelin, threatened to sue.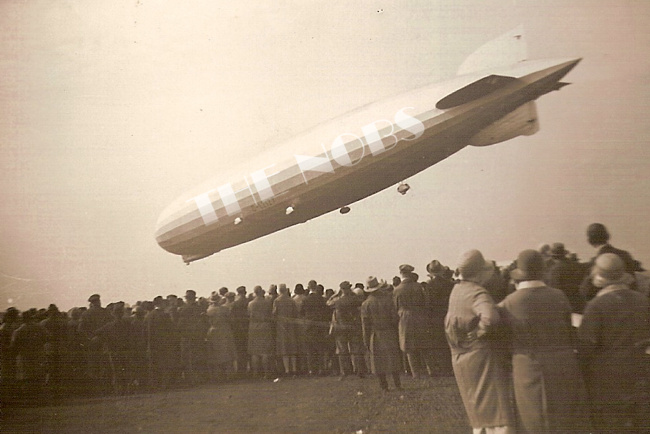 Eva von Zeppelin and friends at the performance of The Nobs in Denmark
On this day the 29th of Feb
Feb 29th 1980 : Buddy Holly's iconic glasses, which were lost in the plane crash that killed him in Iowa, are found in evidence by a local sheriff. The glasses were found two months after the crash and turned in to police, where they stayed for the next 21 years.
When the Beechcraft Bonanza carrying Buddy Holly, Ritchie Valens and the Big Bopper crashed outside Clear Lake, Iowa, in the early morning hours of February 3, 1959, it struck the ground with such force that all three passengers were killed instantly, and the plane's wreckage was strewn across nearly 300 yards of snow-covered cornfields. In the violence of the crash back in February 1959, they were thrown clear of the other wreckage and buried in snow. They were found, along with the Big Bopper's watch, that same spring, when the melting snow made them visible again. Though they were handed in immediately to the Cerro Gordo County Sherriff's office, they sat filed away for the next 21 years in a sealed manila envelope marked "rec'd April 7, 1959." That envelope was opened by Sheriff Jerry Allen on this day in 1980. The glasses were eventually returned to Holly's widow, and can now be seen in the exhibit at the Buddy Holly Center in Lubbock, Texas.