FASCINATING, OBSCURE, MURKY, CONTENTIOUS AND DISCOURTEOUS!
Bulletins that delve into the history of roots, blues and rock music thanks to some extensive and at times ill founded research by Dr Jerome Douvendahns.

On this day in January
1
|
2
|
3
|
4
|
5
|
6
|
7
|
8
|
9
|
10
|
11
|
12
|
13
|
14
|
15
|
16
|
17
|
18
|
19
|
20
|
21
|
22
|
23
|
24
|
25
|
26
|
27
|
28
|
29
|
30
|
31
On this daythe 1st of Jan
Jerome declares 2017 to be the International Year of the All Gender Toilet.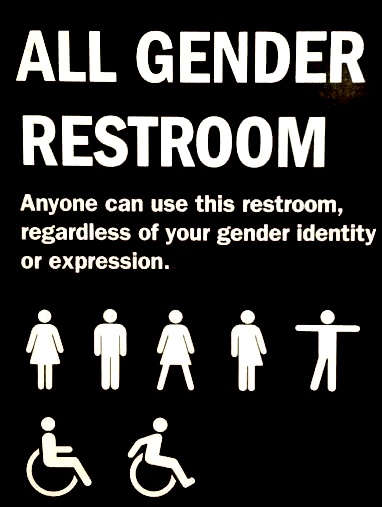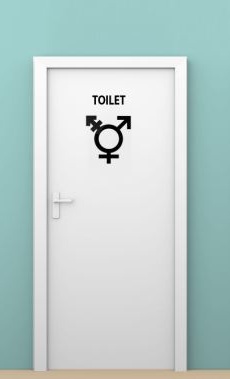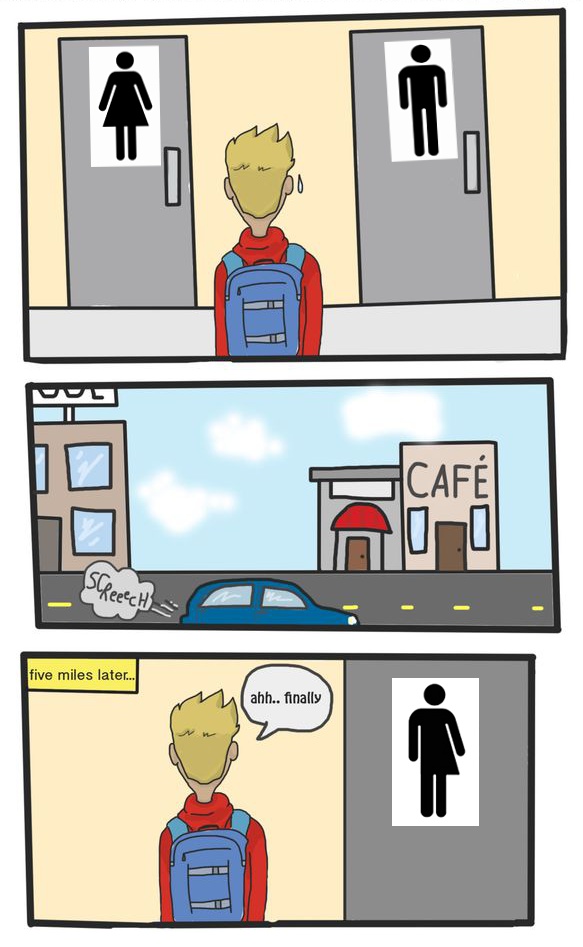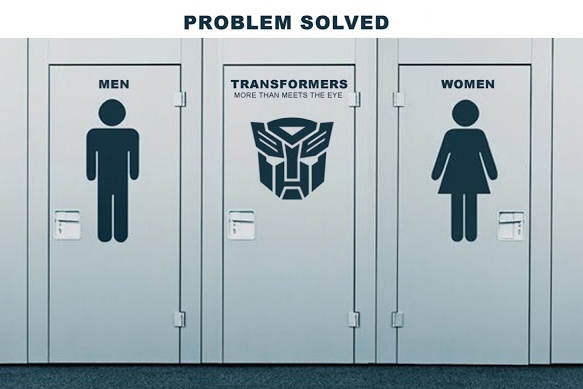 Start of a new year! Time to re-appraise your religious beliefs. This flow chart will help!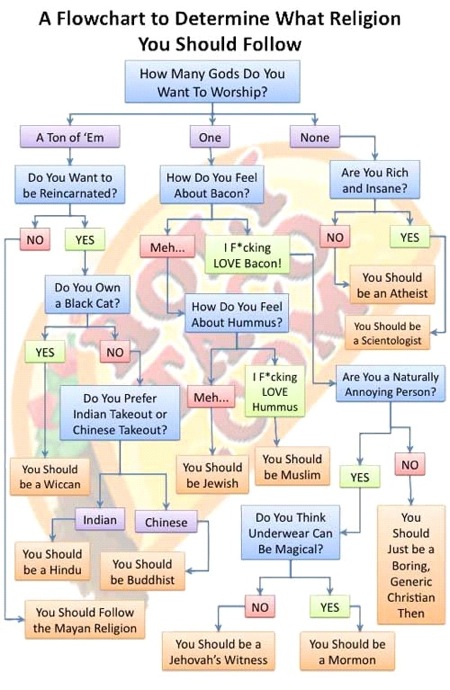 Some folks didn't start a new year all that well!
Hank Williams
This legendary country music singer, died on this day the 1st of January back in 1953.
(Cause of death: I'm So Lonesome I Could Die.)
Alexis Korner
This UK bluesman died of lung cancer in London at age 55 back in 1984.
Townes Van Zandt
This long-suffering alcoholic, died of a cardiac arrhythmia after hip surgery at age 52.
Patti Page
This popular country singer died at age 85, suffering from both heart and lung disease on this day back in 1997.
This is not the sort of posting to "like" is it? Prompts one to make a few new resolutions about one's lifestyle!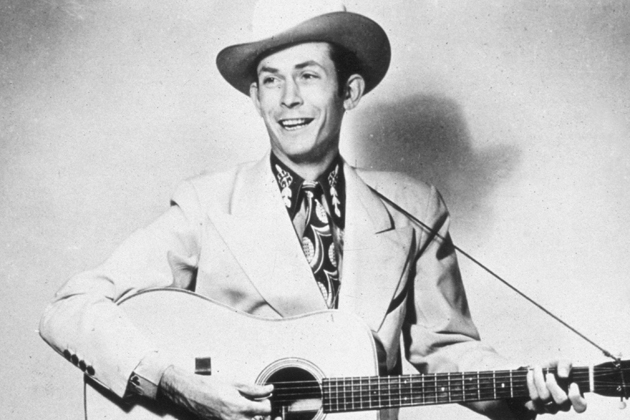 Hank Williams: ""m so lonesome I could die".
Jerome declares on this day the 1st day of 2015 that this year will be the year of 'Selfie' over indulgence!

Selfie facility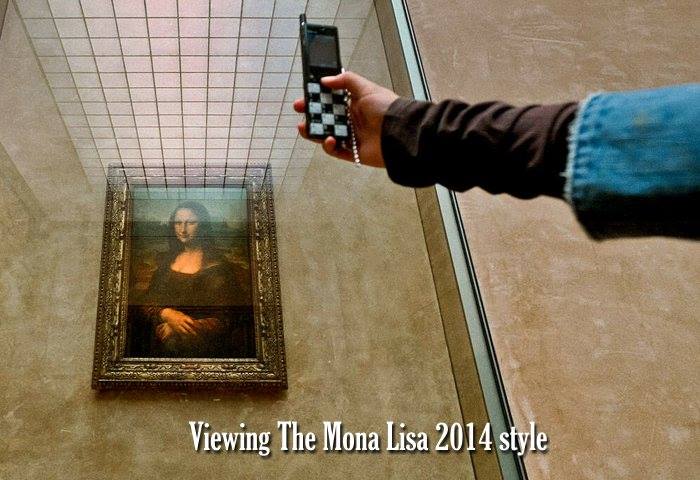 2014's year's viewing style!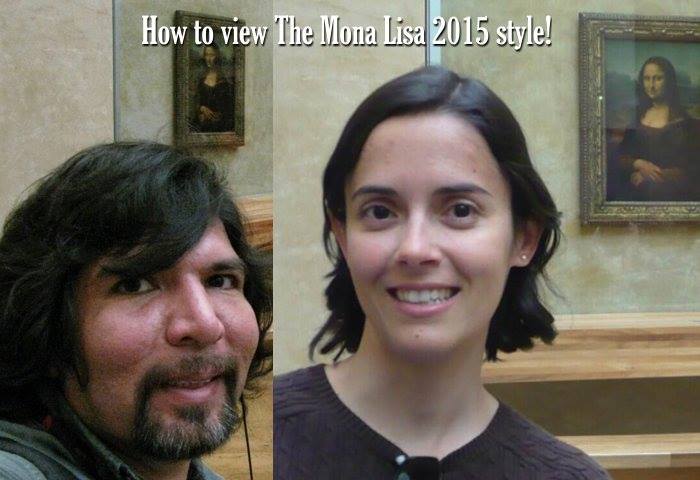 2015's year's viewing style! Err ...the painting to look at is behind you!

Selfie sessions introduced at The Louvre!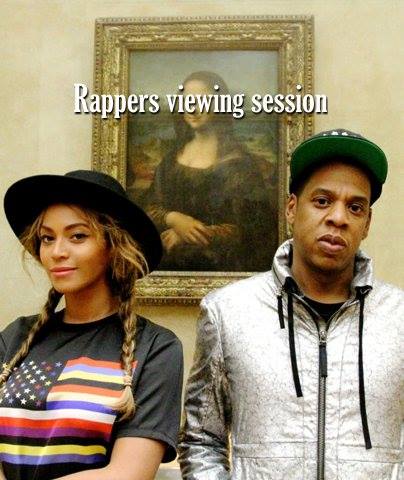 Painting! What Mother f*#@*er! painting?
On this day back in1968 The Blue Velvets changed the name of their band to Creedence Clearwater Revival.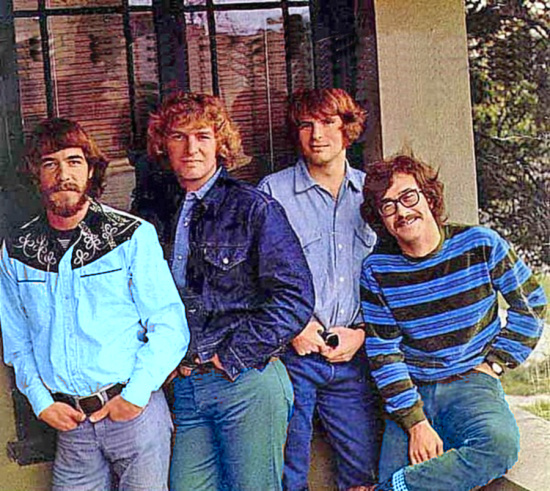 They did contemplate the name Blue CCR there for awhile!
On this day the 2nd of Jan
1926
: The first edition of the legendary British music magazine
Melody Maker
was published, promising news and information for "all who are interested in the production of popular music." In 2000 it was merged into "long-standing rival" New Musical Express.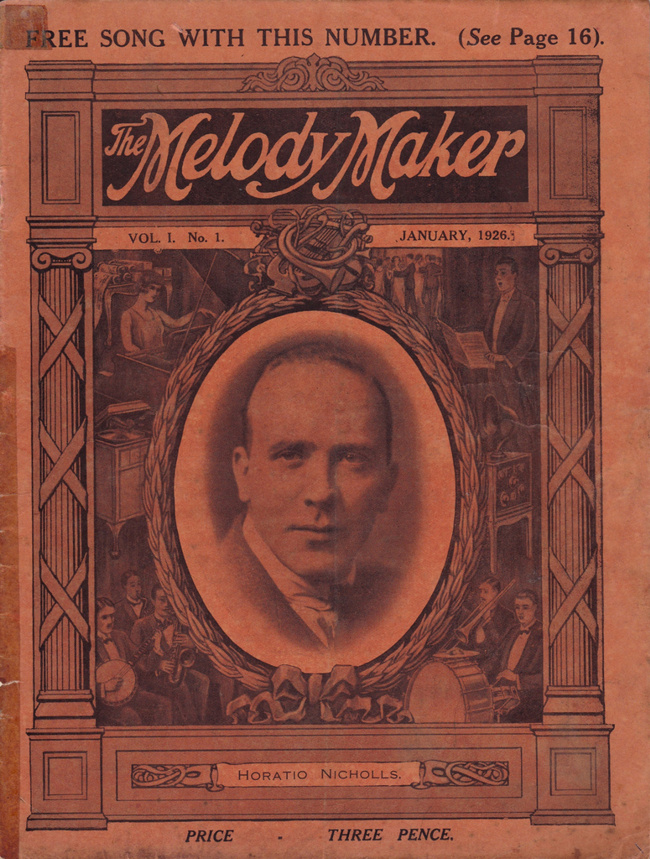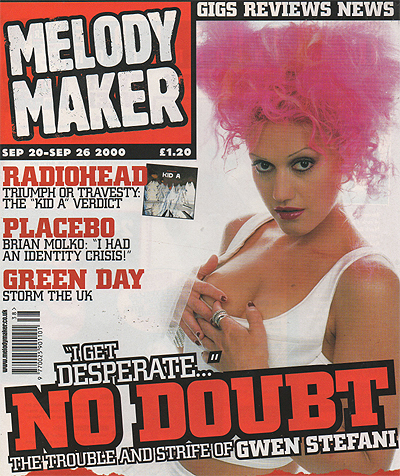 Gwen checks her musical assets in the last issue of Melody Maker.

Back in 1999 Isaac Hayes suddenly found himself with his first hit in years when the novelty song "My Chocolate Salty Balls (P.S. I Love You)" done under the pseudonym Chef, his character on TV's South Park.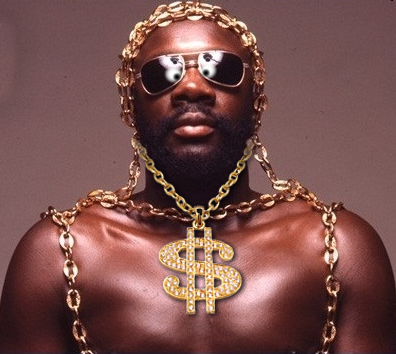 Back in 1968 a shipment of John Lennon and Yoko Ono's album Two Virgins was confiscated at Newark airport, as its cover, showing the couple naked, was deemed pornographic. The album was later sold in America using brown paper bags.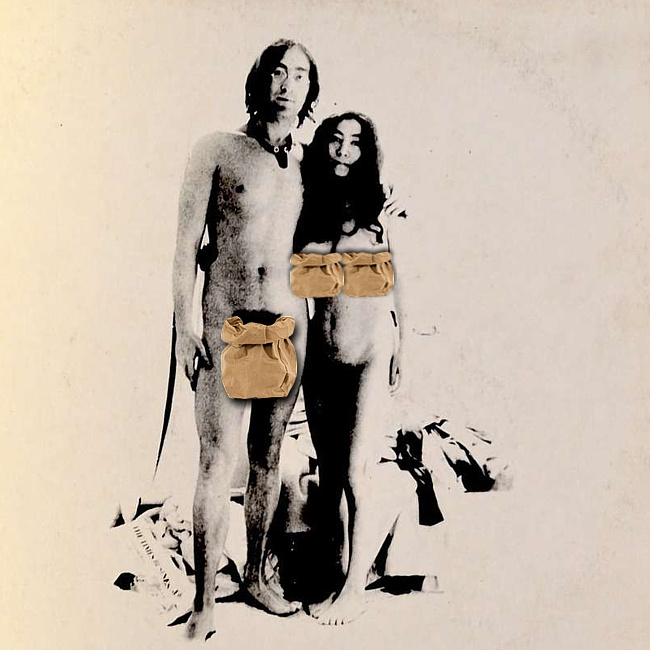 On this day the 3rd of Jan
1980 : R&B singer and pianist Amos Milburn died in Houston, Texas, at aged 52. Best known for the 1953 hit "One Bourbon, One Scotch, One Beer."
Cause of Death: One too many!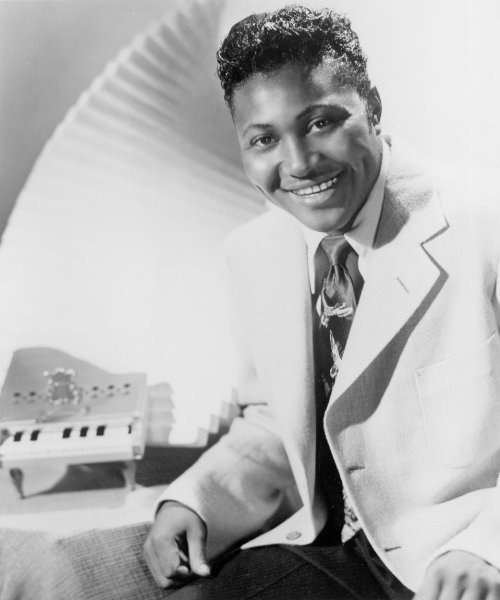 Photo caption: Amos before he had one too many.
On this day back in 2014 Phil Everly of The Everly Brothers died of complications from lung disease at age 74.

On this day the 4th of Jan
American Texas blues guitarist, singer and songwriter John Thurman Hunter Jr., known by the stage name of Long John Hunter Died on January 4th 2015 in Phoenix, Arizona.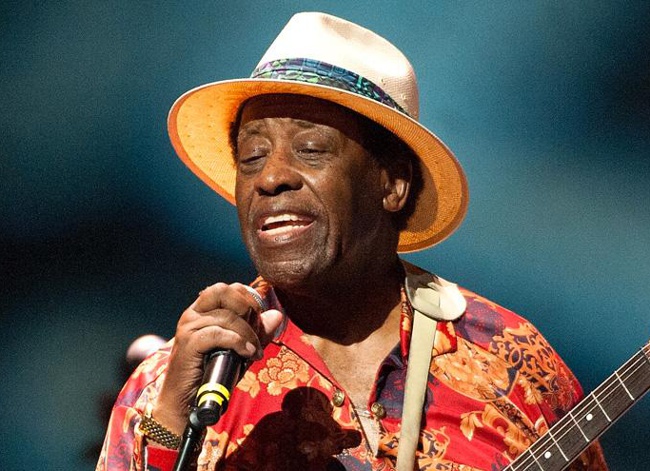 On this day the 4th of January back in 1950 and two years after Columbia Records introduced the long-playing record, RCA announced its intention to follow suit. On this day the 4th of January back 1965 Leo Fender sold Fender Guitars to CBS for $13 million.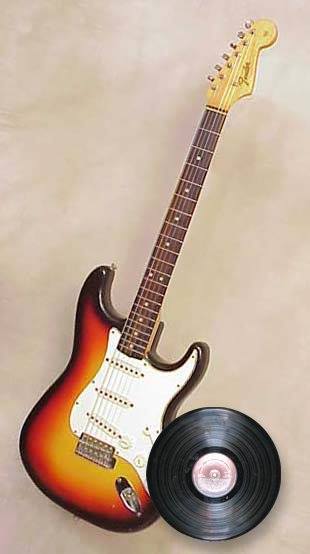 Photo caption: 1965 Pre CBS three-tone sunburst Fender Stratocaster and 1950 RCA LP
On this day back in 1970 The Who's Keith Moon accidentally ran over his chauffeur, Neil Boland, killing him. Apparently, Moon's car was under attack from some unruly teenagers, and when Boland jumped out to get them to move, Moon, in a panic, got behind the wheel to drive the car away himself. Unfortunately, the crowd had since pushed Boland under the car.
A witness had a different slant on proceedings: "When the crowd saw that Moon was behind the wheel and off his face again, they desperately tried to get Boland back into the car ...but to no avail!"

On this day the 5th of Jan
On this day the 5th of January back in 1933 Blues singer and guitarist Spark Plug Smith began a three-day recording session during which he recorded twenty tracks, for the The American Record Company [ARC] in New York City, USA.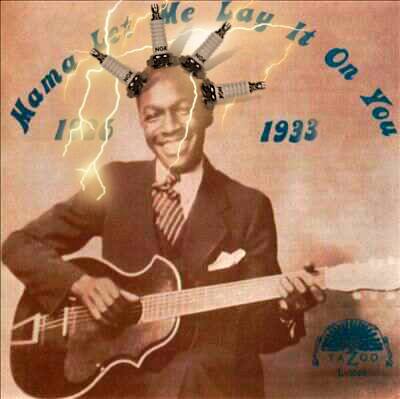 Photo caption: Smithy firing on all 4!
5th Jan. 1998 : Sonny Bono (Sonny & Cher) died in a skiing accident in Nevada, near South Lake Tahoe, California, at age 62.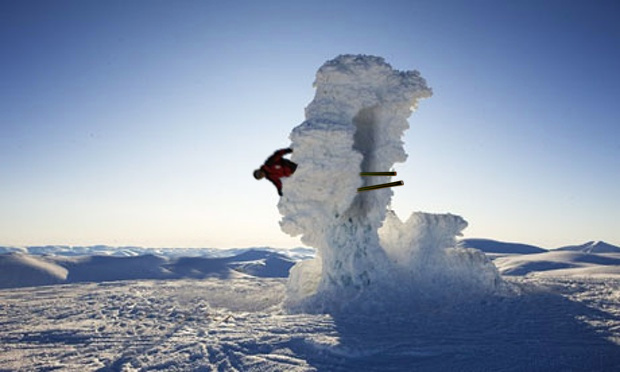 On this day the 6th of Jan
On this day the 6th of January back in 1956 Lonnie Donegan's cover of "Rock Island Line" entered the UK charts, eventually selling over three million copies and kicking off the national skiffle craze. The folk song that began the skiffle craze was written by Kelly Pace and first recorded in 1934 by the inmates at Cumins State Prison farm, Gould, Arkansas.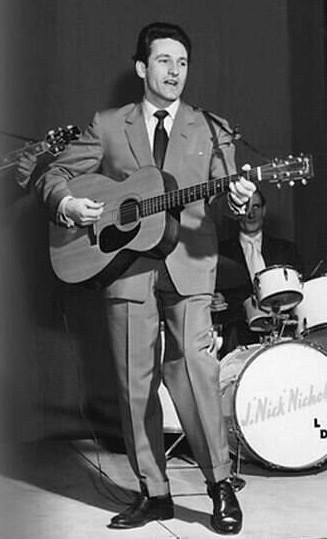 On this day the 6th of January back in 1968 Gibson patented their "Flying V" electric guitar. Lonnie got one and it kicked off the heavy rock fickle phase.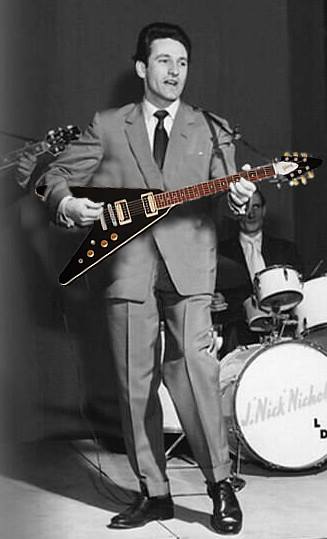 On this day the 7th of Jan
On this day the 7th of January back in 1970 Max Yasgur, whose farm in upstate New York played host to the original Woodstock Festival, was sued for $35,000 in property damages by neighboring farmers ...even though they had their fields ploughed and composted for free!

Fields of Woodstock, ploughed and composted for free
On this day the 8th of Jan
Jerome posted for Charlie Hebdo on this day the 8th of January 2015.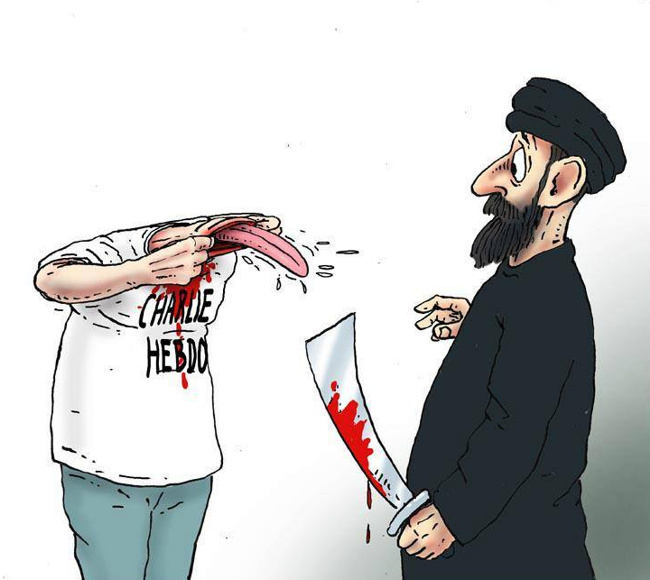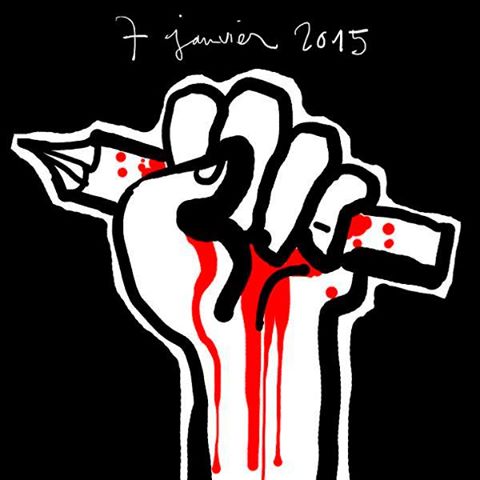 Satire is Great! Long live satire.
On this day the 9th of Jan
On this day the 9th of January back in 1901 Ishman Bracey was born in Byram, Mississippi, USA. He was one of the foremost figures of the early Delta scene and sadly recorded only a few sides and these were all recorded in a two year period from 1928 to 1929. Bracey became an ordained Baptist minister in Jackson and never played the blues again. He even refused to come out of retirement in the 1960's during the country blues revival of that period. Ishman Bracey died in Jackson in 1970 aged 69.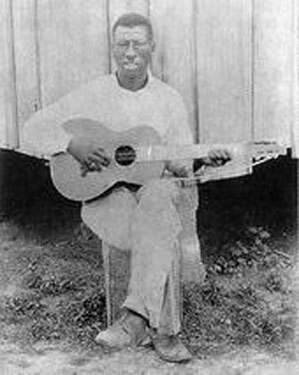 On this day the 10th of Jan
On this day the 10th of Jan1976 Chester Arthur Burnett, US bluesman, dies at 65.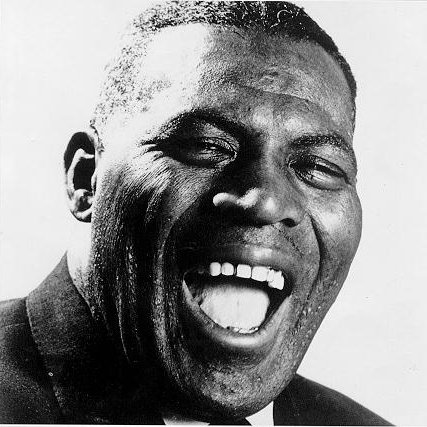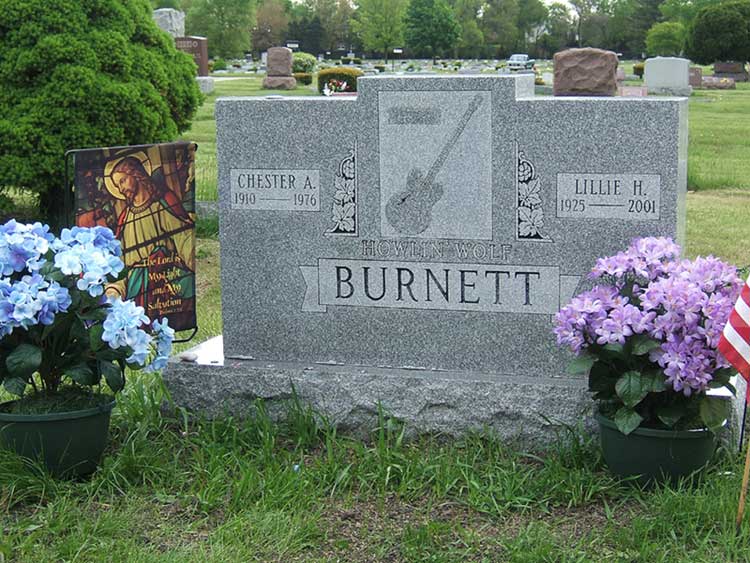 Oak Ridge Cemetery, Hillside, Illinois
10th Jan. 1995 : Rory Gallagher played his last concert, in the Netherlands. Five months later he would be dead after complications from a liver transplant.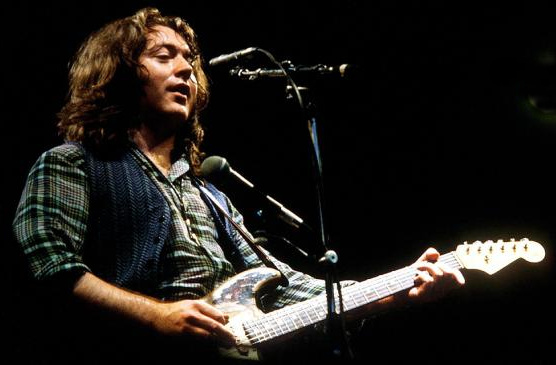 On this day the 10th of January in 2008 'Panic! At The Disco' announced they will be dropping their "!" with the release of their next album, 'Pretty. Odd'. Most of us were hoping they would be dropping a lot more.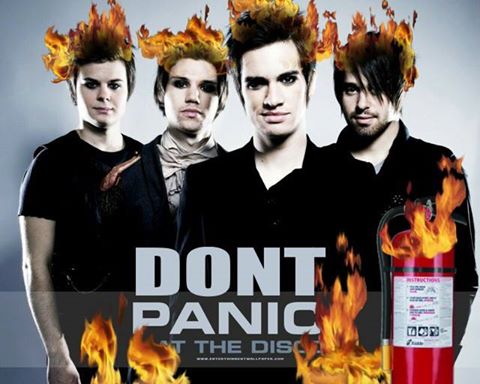 Hot heads of the disco scene.
On this day the 11th of Jan
1967: Jimi Hendrix began recording "Purple Haze."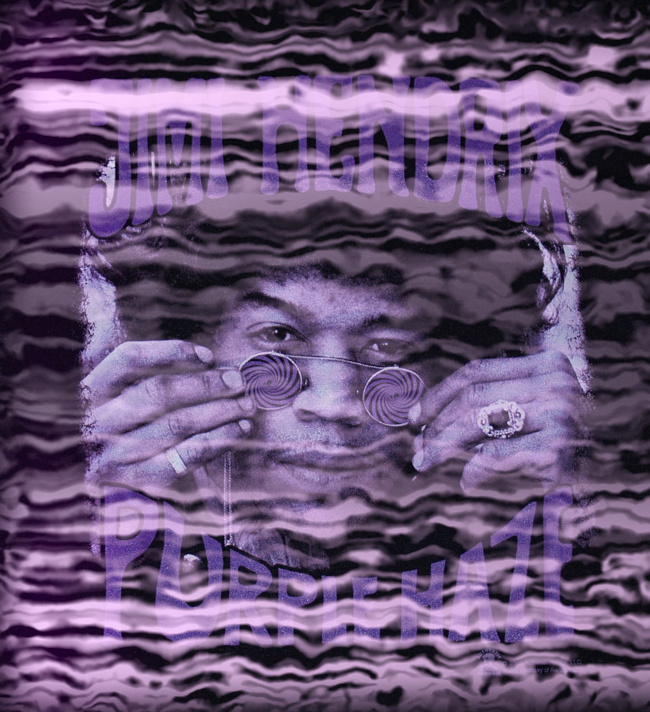 On this day the 12th of Jan
12th Jan 1959 : Berry Gordy, who had a hit as a songwriter with "Lonely Teardrops," launched the Tamla Record Company with $800 he borrowed from his family. A year later, he changed the label's name to Motown Records.
1981: The Recording Industry Association of America donated Bob Dylan's "Blonde on Blonde," KISS' "Alive!" and "Never Mind the Bollocks, Here's the Sex Pistols" to the Library of Congress. The Library of Congress returned "KISS Alive" and claimed that "Never Mind the Bollocks, Here's the Sex Pistols" must have got lost in the post.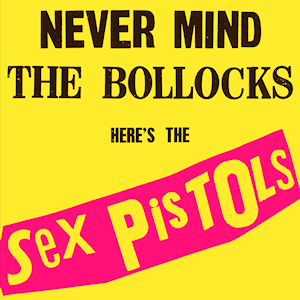 The Library of Congress claimed they never received their copy!
On this day the 13th of Jan
1979:The Y.M.C.A. filed a lawsuit against the Village People over their song, "Y.M.C.A." The suit was later dropped.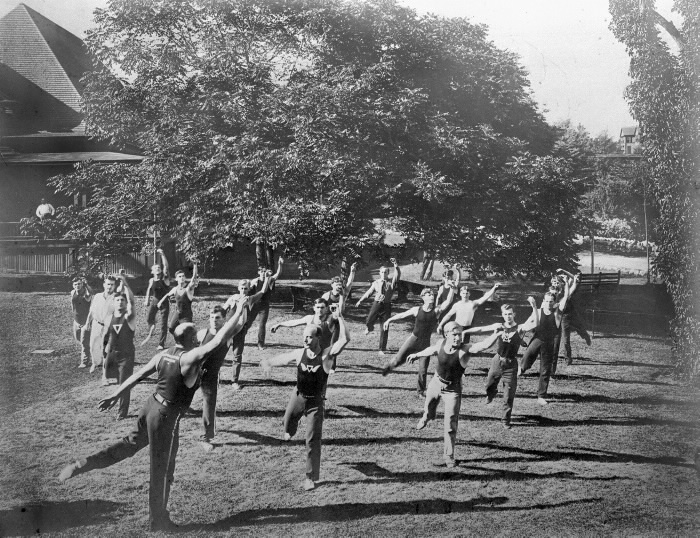 The Village People prompted many to "come out" at the YMCA!
That's not how you do a Y, M, C or A!
On this day the 14th of Jan
On this day the 14th of January back in 1970 John Lennon and Yoko Ono had their hair cut and donated it to a charity auction.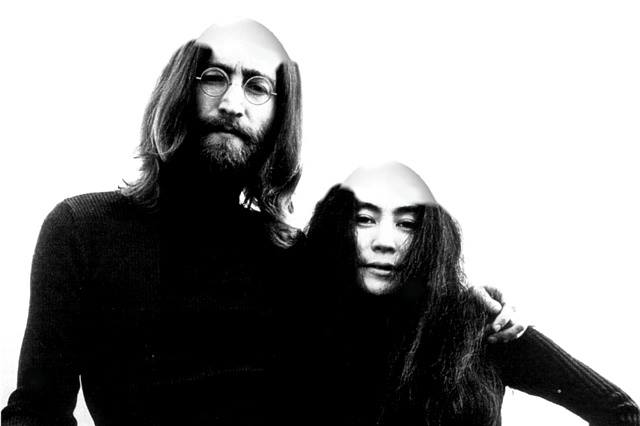 On this day the 15th of Jan
On this day back in 1998 Junior Wells, American blues musician, died at 63.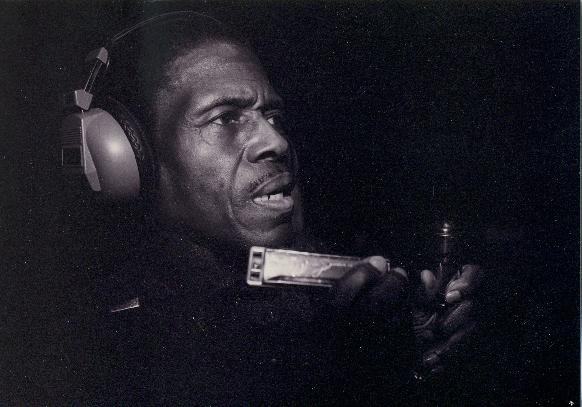 Oak Woods Cemetery, Chicago, Illinois, USA
On this day in 1915 "Charlie continued to be irresponsible".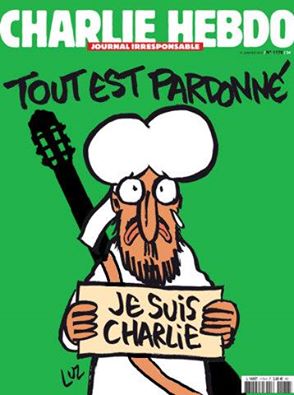 Long live Charlie. 2015
>
On this day the 16th of Jan
1998: David "Junior" Kimbrough, blues musician, died at 67.
Beginning around 1992, Kimbrough operated a juke joint known as "Junior's Place" in Chulahoma, Mississippi, which attracted visitors from around the world, including members of U2, Keith Richards, and Iggy Pop. In this period he recorded for the Fat Possum Records label. Labelmate R. L. Burnside, and the Burnside and Kimbrough families often collaborated on musical projects. Kimbrough's sons, musicians Kinney and David Malone Kimbrough, kept "Junior's Place" open following his death, until it burned to the ground on April 6, 2000.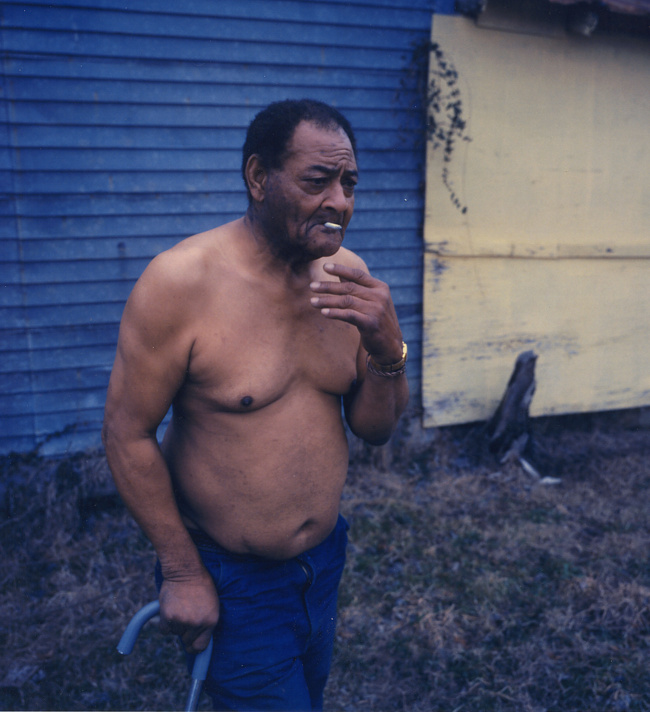 Junior looking for the Cloak Room at "Junior's Place".
On this day the 17th of Jan
1970 - Billy Stewart and three of his band members were killed when their car went out of control and off a bridge over the River Neuse in North Carolina. He was an American musical artist, with a highly distinctive scat-singing style, who enjoyed popularity in the 1960s. His radical interpretation of the George Gershwin song, "Summertime" was a Top 10 hit on both the pop and R&B charts.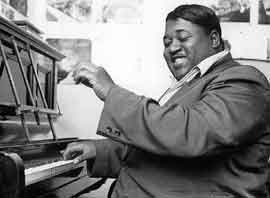 The County Coroner indicated the car rolled when Billy leant over from the middle of the back seat to have a closer look at The River Neuse.
On this day the 18th Jan
1973: Pink Floyd began recording "Dark Side Of The Moon."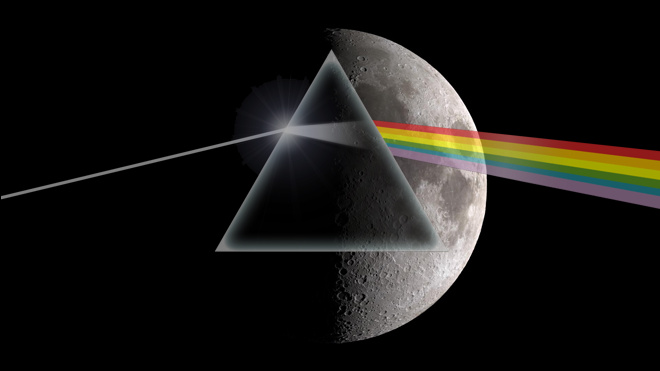 On this day the 19th of Jan
1998
: Carl Perkins died at aged 65 after suffering three stokes over the last two months.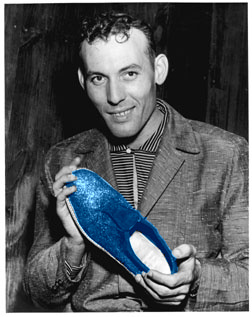 Carl up until the time of his death was still looking for his other shoe!
On this day the 20th of Jan
Blues, R&B, Rock, Gospel and Jazz vocalist, Etta James, died of leukemia in Riverside, California just 5 days before her 74th birthday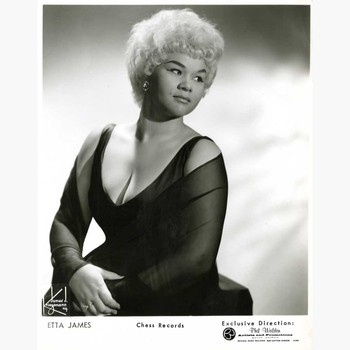 Born 1888 Lead Belly, Louisiana, blues 12 string guitarist (Rock Island Line), (d. 1949)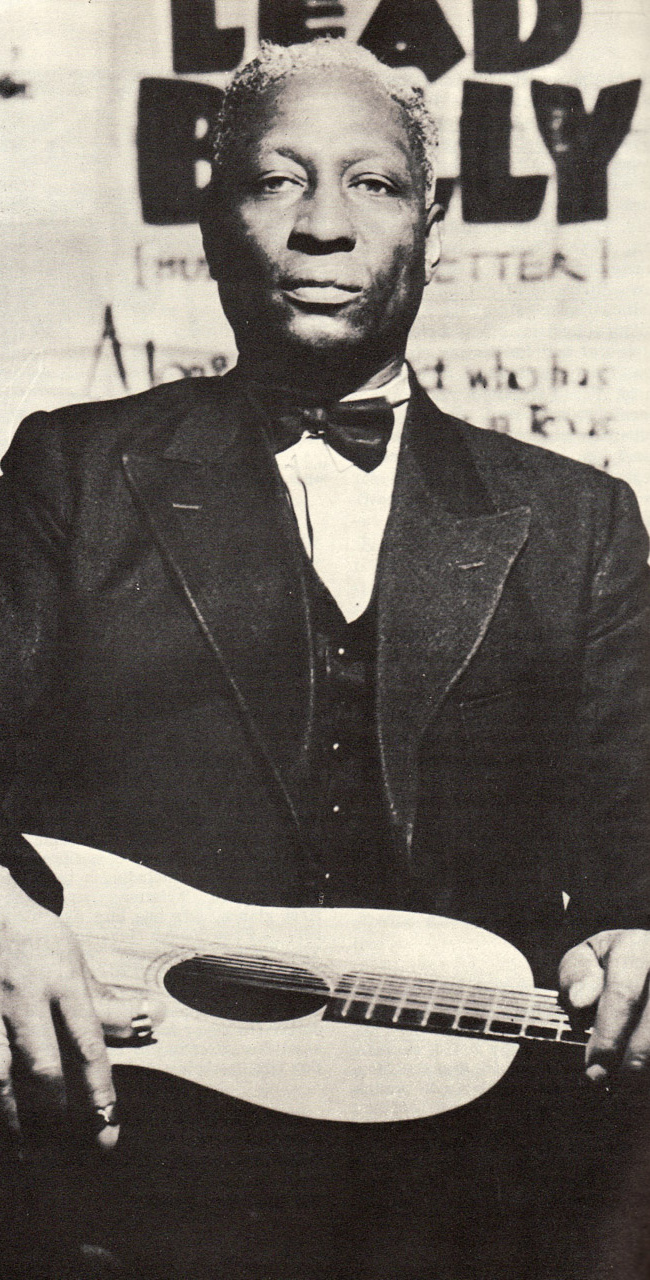 On this day the 21st of Jan
1984 Jackie Wilson suffered a heart attack while singing "Lonely Teardrops" at the Latin Casino in Cherry Hill , New Jersey . He was in a coma for a year, regained consciousness, and then died 8 years later.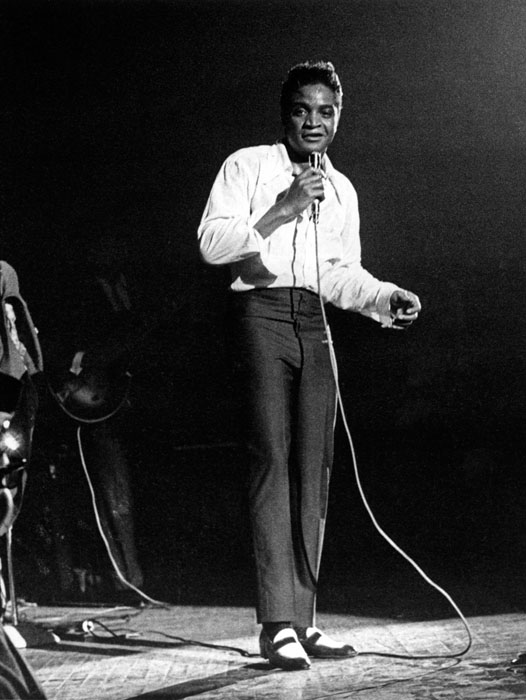 1982 : B.B. King donated his entire record collection to the University of Mississippi's Center for the Study of Southern Culture. The 20,000-record collection included 7,000 discs King aired as a disc jockey at Memphis' WDIA in the Fifties.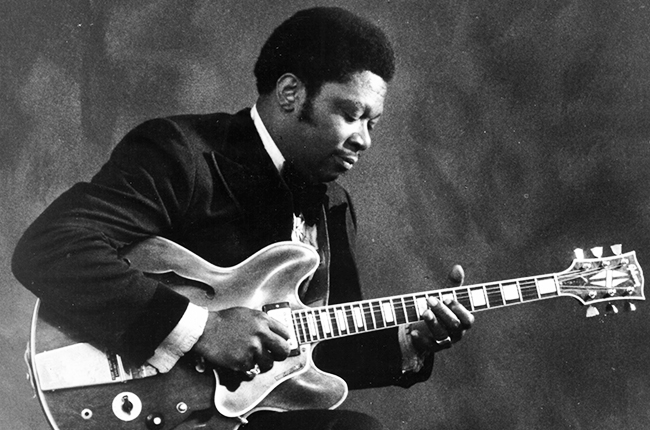 BB with more room to rehearse now that he has cleared out his record collection
.
On this day the 22nd of Jan
Born 1897-01-22 "Blind" Willie Johnson American blues/spiritual singer and guitarist.
Back in 1959 Buddy Holly made his last recordings alone with an acoustic guitar in his Greenwich Village apartment. Songs included "Peggy Sue Got Married," "Crying, Waiting, Hoping," "That's What They Say," "What to Do," "Learning the Game" and "That Makes it Tough." The rough versions were overdubbed and released after his death.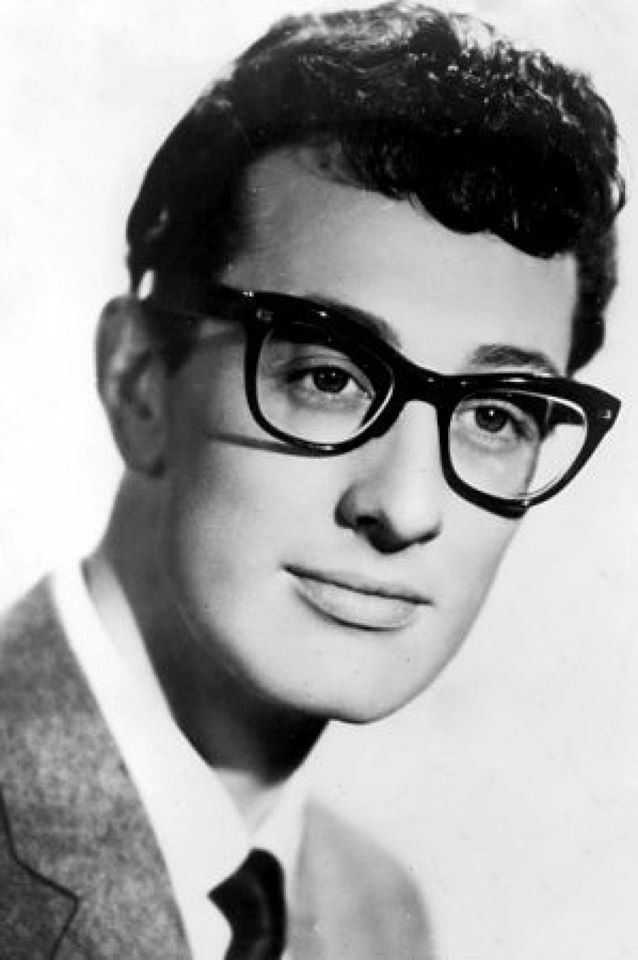 On this day the 23rd of Jan
On this day in 1959 6,000 teenagers attended the first night of the ill-fated Winter Dance Party with Buddy Holly at the Million Dollar Ballroom in Milwaukee (despite temperatures of 17 below and 13 inches of snow).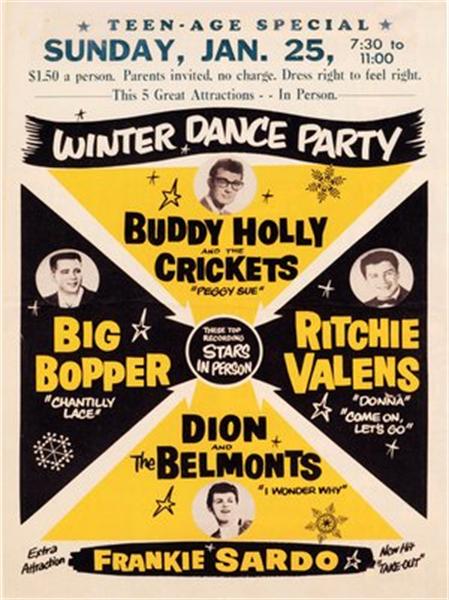 On this day the 24th of Jan
1961 : Mel Blanc, who was the voice of Bugs Bunny, Daffy Duck, Road Runner and many other cartoon favorites, got in a horrible car accident on a stretch of road in Los Angeles known as "Dead Man's Curve.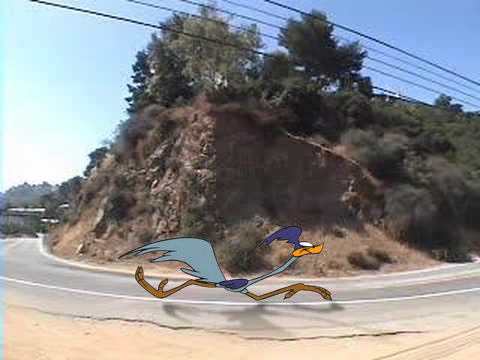 Beep! Beep!
" Hearing the news, Roger Christian of The Beach Boys was inspired to write a song about the treacherous turn.
On this day the 25th of Jan
January 25th, 1899: John Adam "Sleepy John" Estes was born in Ripley, Tennessee.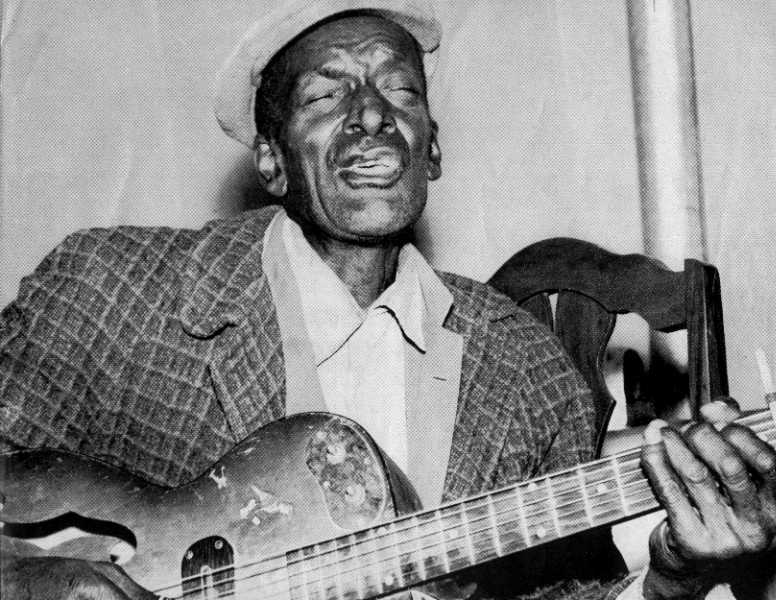 On this day in 1938 future vocalist Etta James was born in Los Angeles, California.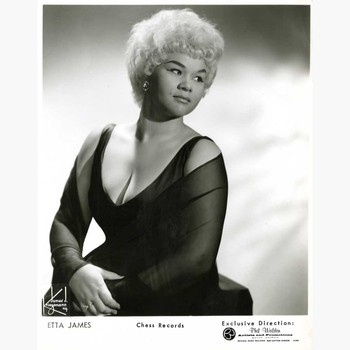 On this day the 26th of Jan
On this day in 1953 future singer-songwriter Lucinda Williams is born in Lake Charles, Louisiana.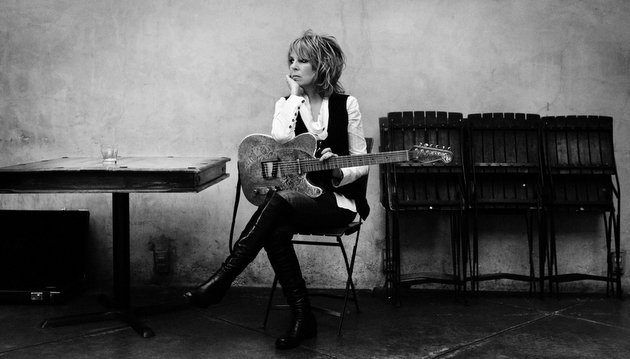 1963: The Rooftop Singers started a two week run at No.1 on the US singles chart with 'Walk Right In', a No.10 hit in the UK. Critics with a distain for such sanitised folk thought it should have been called 'Walk right off'.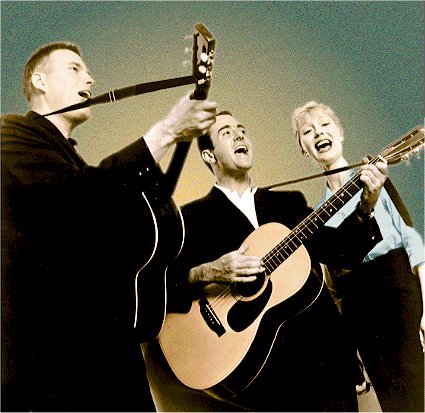 >
On this daythe 27th of Jan
The song "(Sittin' on) The Dock of the Bay" became Otis Redding's first and only No. 1 hit on this day in 1968.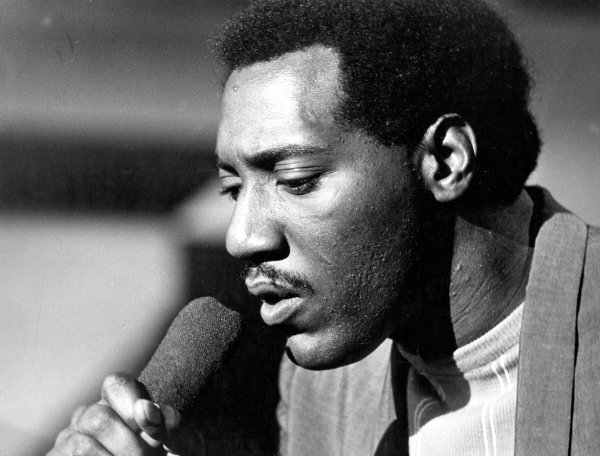 On this day in 1980 at the Gaumont theater in Southampton, England, AC/DC play their last show with Bon Scott. (He would die on February 19 after a night of excessive drinking).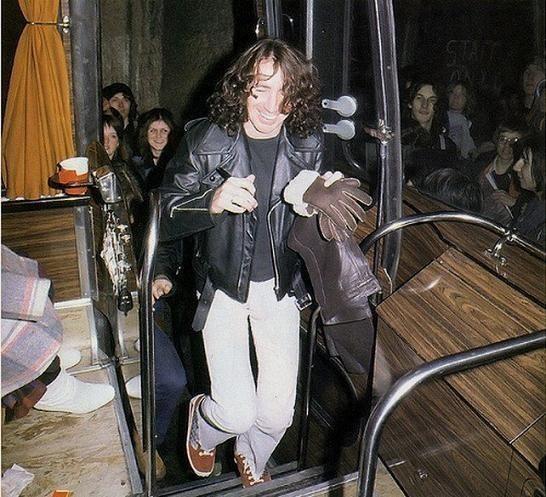 On this day in 2014 Pete Seeger died at the age of 94.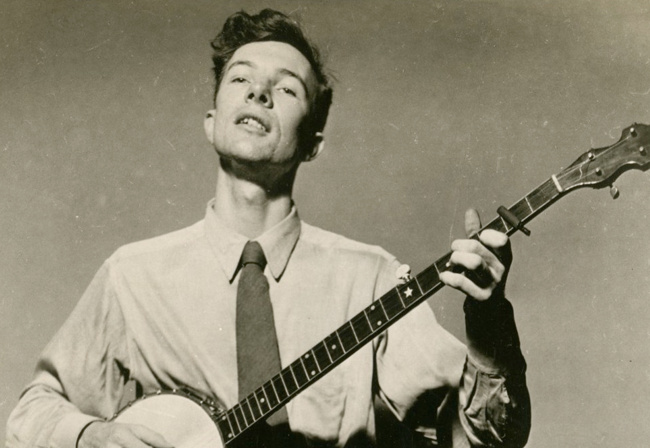 On this day the 28th of Jan
Died: January 28, 2005, London, United Kingdom Nicola James "Jim" Capaldi. English drummer, singer and songwriter. His musical career spanned more than four decades. He co-founded the psychedelic rock band Traffic in 1967 with Steve Winwood with whom he co-wrote the majority of the band's output. He was inducted into the Rock and Roll Hall of Fame as a part of Traffic's original line-up.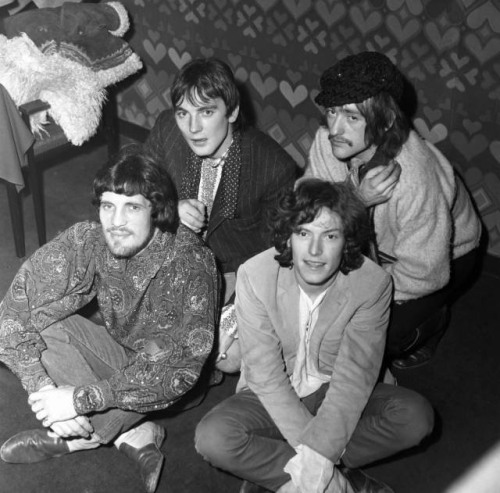 Traffic: Jim Capaldi, Chris Wood, Steve Winwood and Dave Mason
On this day in 1968 during their tour in Australia, members of "The Small Faces" were escorted off their flight from Adelaide to Essendon for drinking beer on the plane, being rowdy, and using "very bad language." Two of the flight's four attendants were in tears and are still picking up the empties. One flight attendant thought the band was "Off Their Faces". The remaining attendant was subjected to even more bad language when they landed.
"Essendon! Where the f*#k is that?".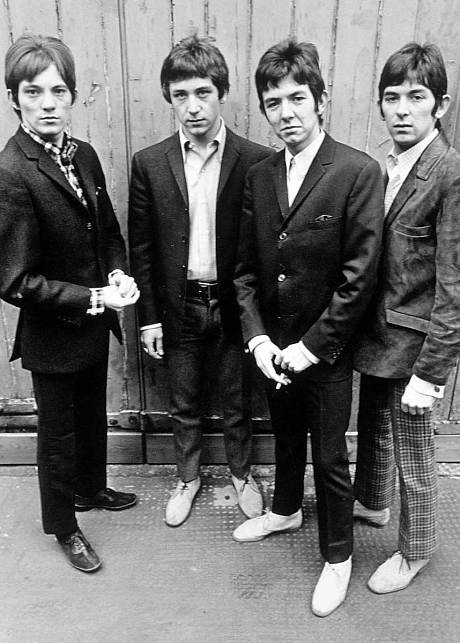 "Essendon! Where the f*#k is that?".
Paul Kantner co-founder of the '60s psychedelic rock band Jefferson Airplane, died on the 28th of Jan at the age of 74.

On this day the 29th of Jan
On this day back in 1992 Willie Dixon, blues composer exited by the backdoor, died at 76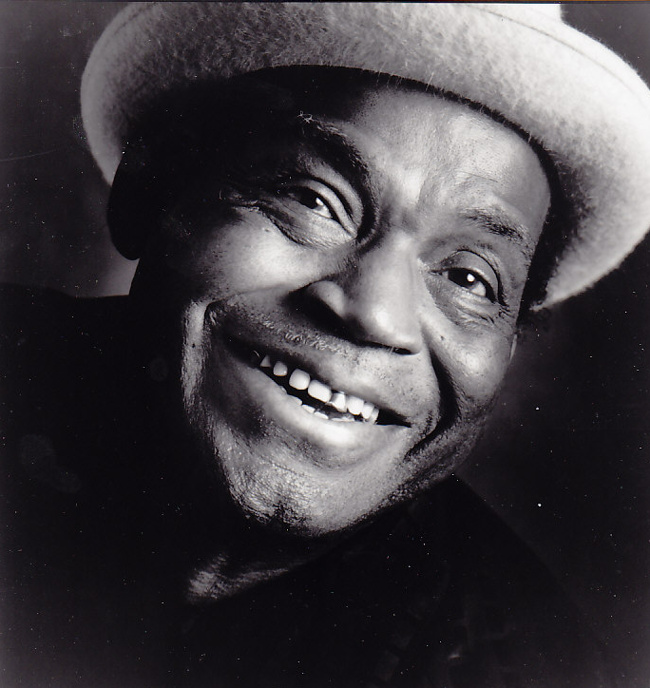 On this day the 30th of Jan
On this day the 30th of January back in 1971 Adelaide had its answer to Woodstock! Three days of peace, love and music on a dusty dairy farm 60km south of the city. Yes it was The Myponga Pop Festival featuring Black Sabbath (UK) Syrius (Hungary) Fraternity, Jeff St. John, Wendy Saddington & The Copperwine, Spectrum, Billy Thorpe & The Aztecs, Chain, Daddy Cool, Hans Poulsen and Margaret RoadKnight to name but a few. $6 for 3 days! Loved it.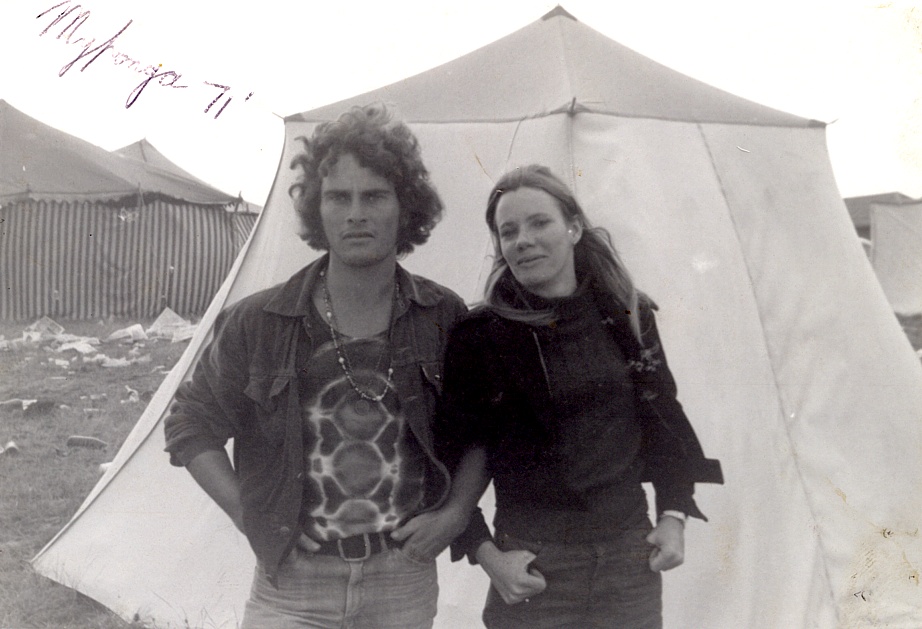 Hey it's Jerome and Carol at Myponga!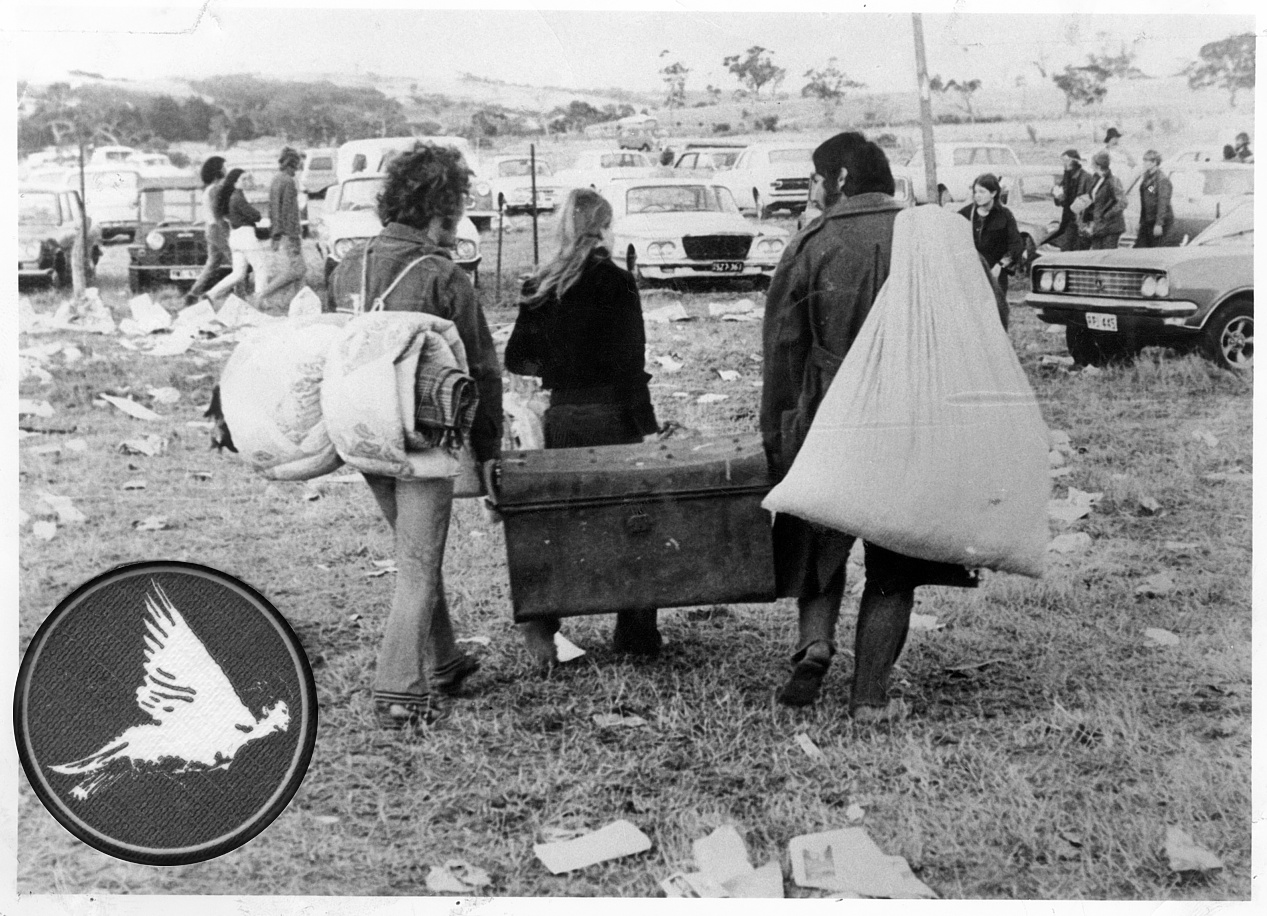 We even made the press! Advertiser photo.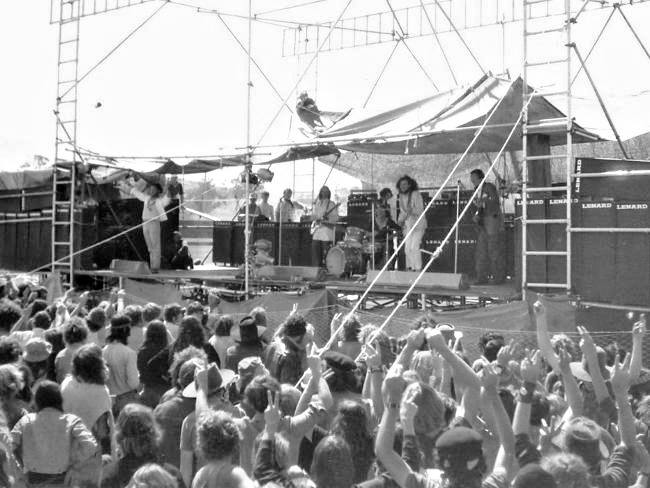 Daddy Cool presented the new "National Anthem" ...EAGLE ROCK!
1980: RIP Professor Longhair.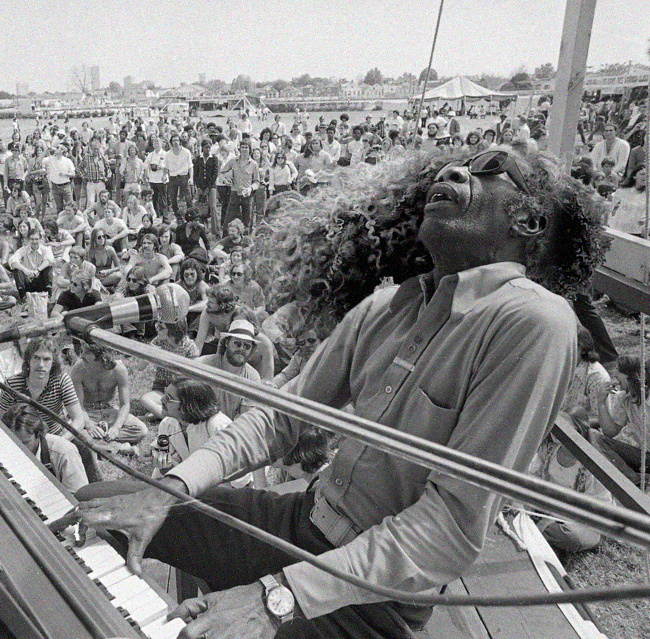 1982 : RIP Lightnin' Hopkins.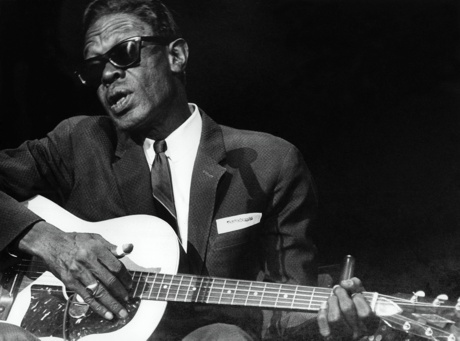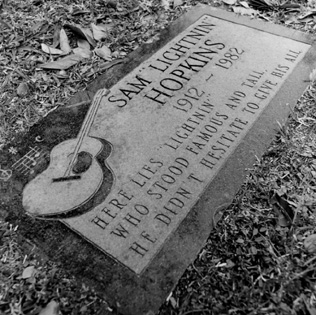 Forest Park - Lawndale, Houston, Texas USA
On this day the 31th of Jan
1970: RIP Slim Harpo. He was an American blues musician, a leading exponent of the swamp blues style, and "one of the most commercially successful blues artists of his day". He had his biggest commercial success in 1966, when the predominantly instrumental "Baby Scratch My Back" reached no.1 on the R&B chart and no.16 on the US pop chart. Harpo described it as "an attempt at rock & roll for me."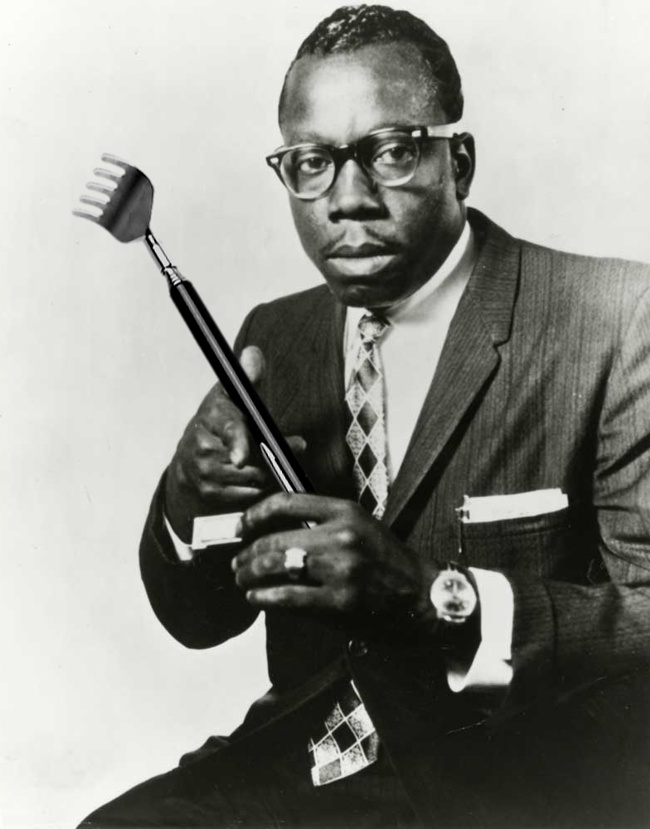 Baby Scratch My Back