FASCINATING, OBSCURE, MURKY, CONTENTIOUS AND DISCOURTEOUS!
Bulletins that delve into the history of roots, blues and rock music thanks to some extensive and at times ill founded research by Dr Jerome Douvendahns.

On this day in July
1
|
2
|
3
|
4
|
5
|
6
|
7
|
8
|
9
|
10
|
11
|
12
|
13
|
14
|
15
|
16
|
17
|
18
|
19
|
20
|
21
|
22
|
23
|
24
|
25
|
26
|
27
|
28
|
29
|
30
|
31
On this daythe 1st of July
Born 1915: Willie Dixon, Vicksburg Mississippi, blues artist (Walkin' the Blues, Mellow Down Easy).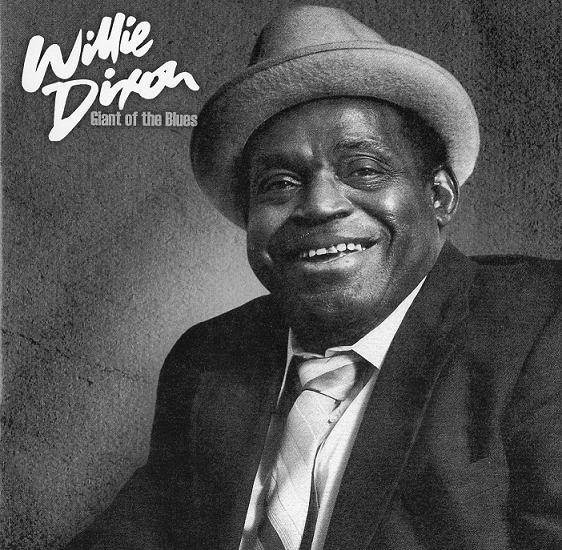 Back in 1939 Dwarf vocalist/guitarist Little Buddy Doyle recorded "Slick Capers Blues" for Columbia Records in Memphis, Tennessee. During the 1930s, the diminutive Doyle performed regularly on Beale Street in Memphis. Tips increased when he started performing on a big milk crate. He was a working associate of Big Walter Horton until he tired of getting the short end of the stick all the time. Doyle also recorded with the harmonica player, Hammie Nixon. Some of their recorded work remains unissued because of short sighted record execs. Much of Doyle's work is in short supply.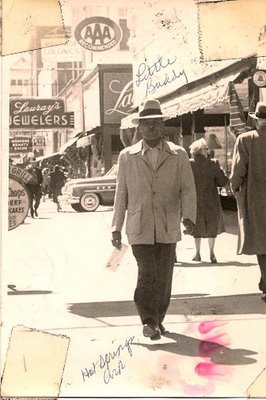 Little Buddy Doyle
1967: Jefferson Airplane's psychedelic masterpiece "White Rabbit" entered the Billboard chart, where it eventually reached #8. The song became one of the first records to sneak drug references past radio censors. It uses imagery found in Lewis Carroll's 1865 book Alice's Adventures in Wonderland and its 1871 sequel Through the Looking-Glass, such as changing size after taking pills.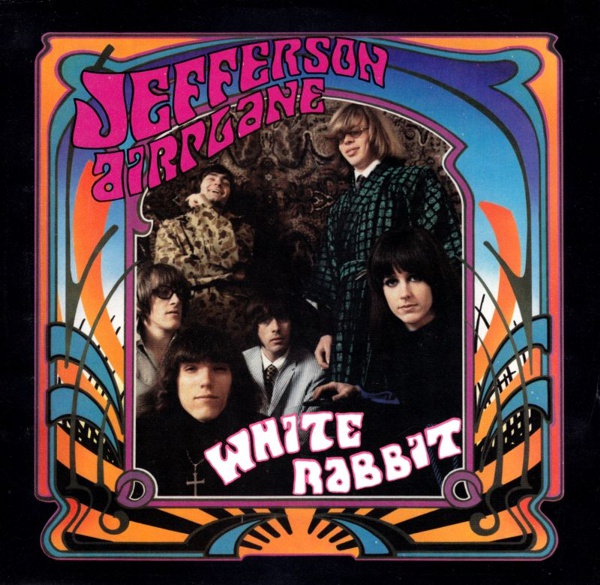 1969: Sam Phillips sells the legendary Sun Records Studio in Memphis to Shelby Singleton. Sun, more than other record company, was responsible for the emergence of White Rock 'n' Roll in the mid-1950's.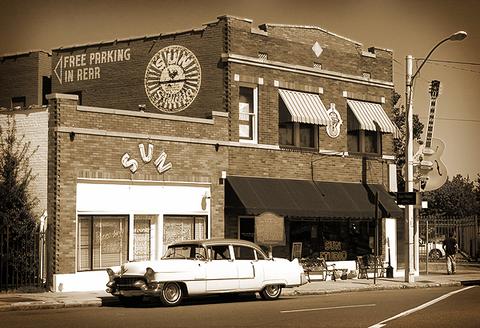 July 1 1976. Paul McCartney purchased Buddy Holly's entire publishing catalog from Norman Petty.

On this daythe 2nd of July
Back in 1962 US Army Private James Marshall Hendrix, was discharged from the service. He claimed that this was because of a broken ankle, but his military records show that he told the army psychiatrist that he was a homosexual and was in love with one of his squad mates. Captain John Halbert recommended him for discharge, citing Hendrix's 'homosexual tendencies'. Captain John Halbert later cited the said squad mate in question as the inspiration behind Hendrix's Foxy Lady. In 1970 Mr Halbert "came out" after attending the Jimi Hendrix concert at the Berkeley Community Theatre. The squad mate has remained closeted.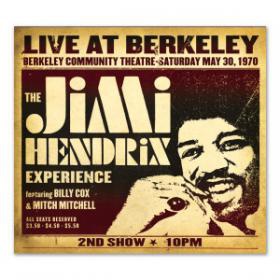 Let the records show that on this day the 2nd of July Back in 1962 Jimi Hendrix was honourably discharged from the Army after breaking his ankle in a parachute jump. He was relieved at the outcome and soon discovered there were far easier ways of getting high than this parachuting caper!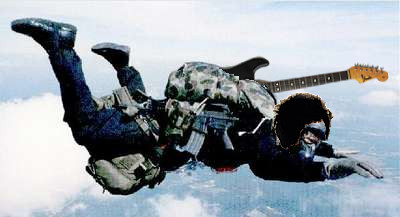 1969: US consumer advocate Ralph Nader issued a warning that loud Rock music threatened to produce a nation of hearing-impaired people.
1979: Sony introduces the Walkman, the first portable audio cassette player. Over the next 30 years they will sell over 385 million Walkmans in cassette, CD, mini-disc and digital file versions, but later struggled against Apple's iPod and other new devices.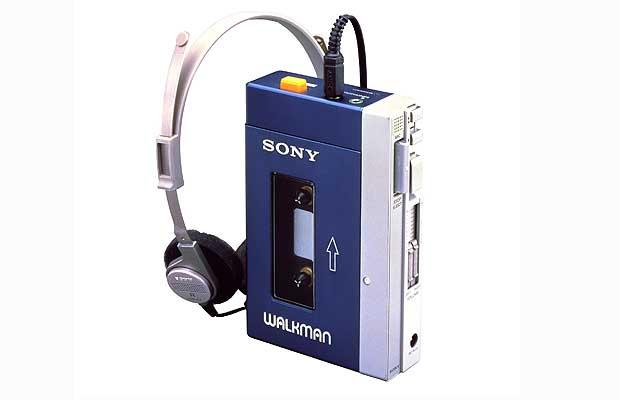 July 2 1990. Representatives of the Italian Catholic Church announced that they would attempt to halt Madonna's concerts in Rome. Not because of her dreadful singing but because of her alleged inappropiate use of crucifixes and sacred symbols.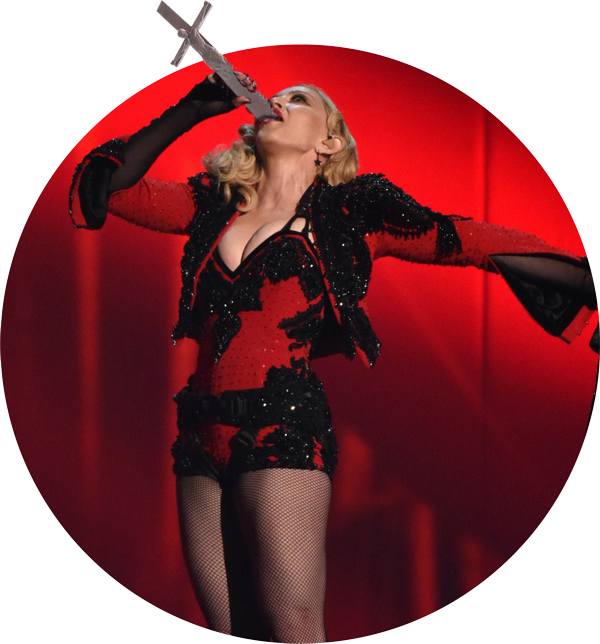 On this day the 3rd of July
Born on this day in 1893 Mississippi John Hurt, Teoc Mississippi, American blues singer and guitarist.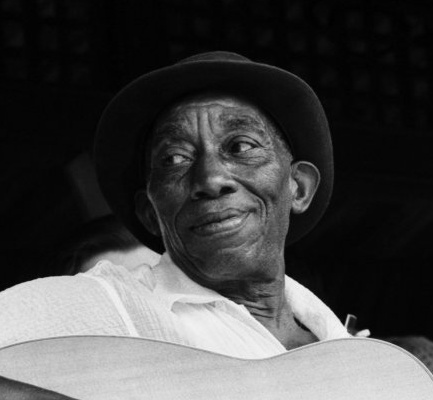 Died on this day the 3rd of July 1972: Mississippi Fred McDowell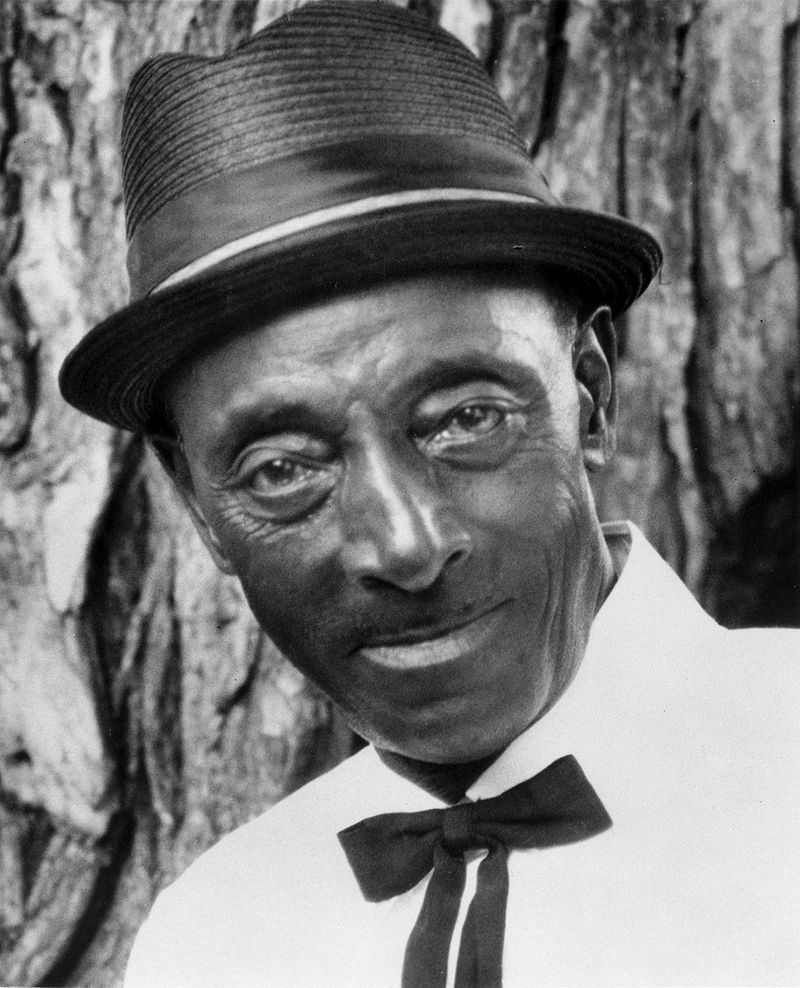 Hammond Hill M.B. Church, Como, Mississippi USA
(between Como and Senatobia)
Back in 1980 Buster Bennett, who had been one of the most in-demand saxophonists and blues vocalists in Chicago, Illinois, during the 1940s, died aged 66 in Houston, Texas, USA. Buster really hit a high note on this track "Reefer Head Woman".
https://www.youtube.com/watch?v=MIJqwupDnW0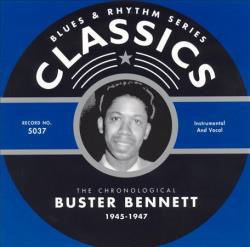 Buster Bennett
On this daythe 3rd of July
Back in 1969 Brian Jones of The Rolling Stones was found dead in his swimming pool in England. The death was ruled accidental, although Jones had high levels of alcohol and barbiturates in his blood. He had not maintained the pool for some time and had forgotten it was empty when he somersaulted in!
Back in 1971 the plug was pulled on Jim Morrison. He was found dead in a bathtub in Paris, France, the cause of death was given as a heart attack suffered when after 12 hours the bath water went cold. On the 25th anniversary of his death an estimated 15,000 fans gathered at Pere Lachaise Cemetery in Paris, France to pay their respects.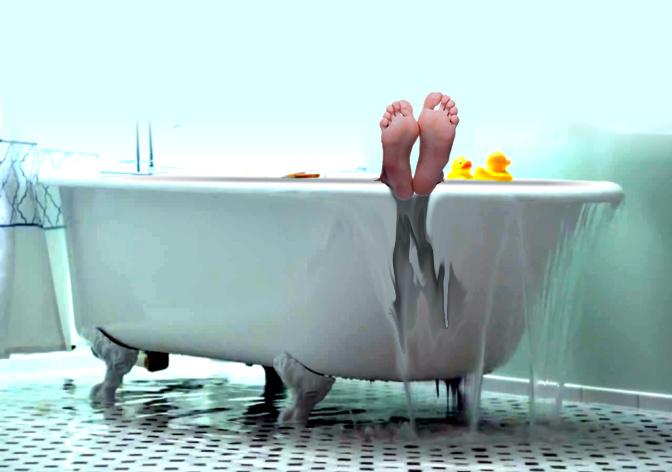 On this day the 4th of July
Back in 1908 William Thomas Dupree was born. Best known as Champion Jack Dupree, the American blues pianist. His birth date has been given as July 4, July 10, and July 23, 1908, 1909, or 1910. He died on January 21, 1992 …we think. Champion Jack Dupree was a New Orleans blues and boogie woogie pianist and barrelhouse "professor". Professorial because of his wry and clever way with words: "Mama, move your false teeth, papa wanna scratch your gums" and "come on, mama, on your hands and knees, do that shake dance as you please". Dupree once claimed "I'd rather have that piano than a wife. 'Cause that piano ain't goin' to leave me." The piano used by Dupree was re-discovered at Calderdale College in Halifax after travelling thro' Switzerland, Denmark, England and Sweden. His wife still resides at home.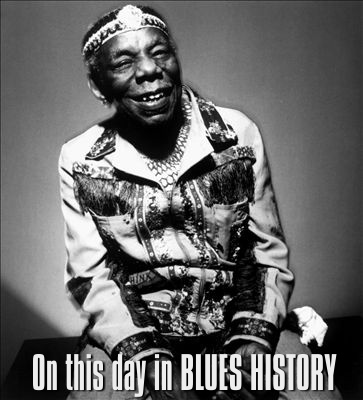 On this day the 4th of July
Back in 1990, Paul Stanley from Kiss sustained neck and back injuries when he was involved in a car crash in New Jersey. He was wearing his platform shoes at the time. When he finally managed to get his foot off the accelerator and onto the brake it was all too late!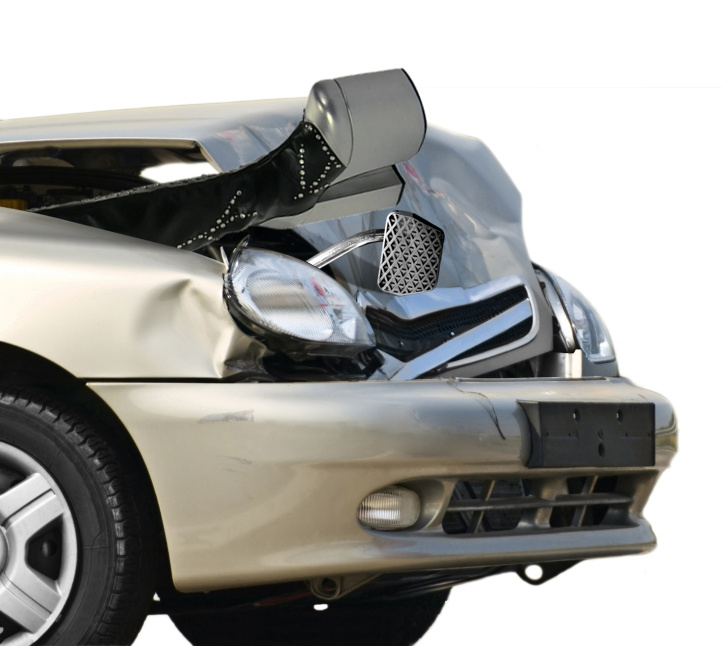 Back in 1966 The Lovin' Spoonful released "Summer In The City".
On this day the 5th of July
July 5 1954 Elvis Presley recorded Arthur 'Big Boy' Crudup's "That's Alright Mama" for Sun Records in Memphis, TN. This record launched Elvis' career and a musical style called Rock and Roll.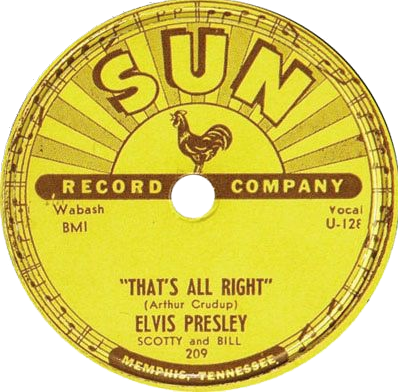 Back in 1913 Blues singer Smiley Lewis was born in Union, Louisiana, USA. He was an American New Orleans rhythm and blues musician who hit on a formula for slow-rocking, small-band numbers like 'The Bells Are Ringing' and 'I Hear You Knocking'. He played in clubs in the French Quarter billed as Smiling Lewis, a variation of the nickname earned by his lack of front teeth. His booming voice was powerful it often didn't need to be miked, so powerful in fact that some claim that's how he lost his front teeth. He started using a mike full time in the 50's because he was tired of losing his dentures.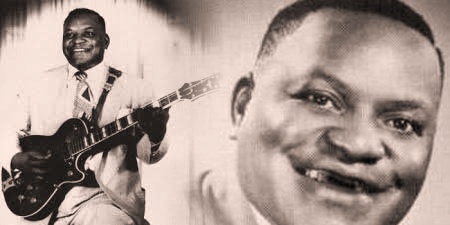 Smiley Lewis

On this day in 1964 Them (with Van Morrison) released "Gloria."

On this day in 1969 The Rolling Stones gave a free concert in London's Hyde Park before an audience of 250,000, as a tribute to Brian Jones who had died two days earlier. Mick Jagger read an extract from Percy Bysshe Shelley's 'Adonais' and released 3,500 butterflies; it was also guitarist's Mick Taylor's debut with the Stones, King Crimson, Family, The Third Ear Band, Screw and Alexis Korner's New Church also appeared on the day.
On this day in 1978: The EMI record pressing plant in Britain stopped printing the Rolling Stones album cover for "Some Girls" due to complaints from certain celebrities. The cover of the original album was a die cut with peep-holes so you could see the faces of members of Rolling Stones and female celebrities pictured on the innersleeve. Shortly after release the cover was withdrawn due to legal issues and a new designed innersleeve without the celebrity faces was launched. Can you pick the complaining female celebrites?

The cover was immediately withdrawn when Lucille Ball, Farrah Fawcet, Raquel Welch, the estate of Marilyn Monroe, and Liza Minelli (representing her mother Judy Garland) threatened legal action.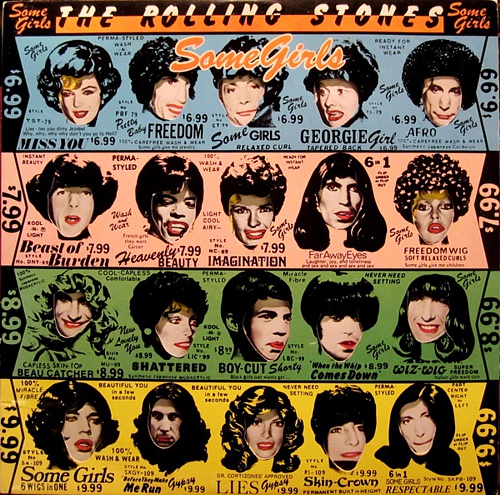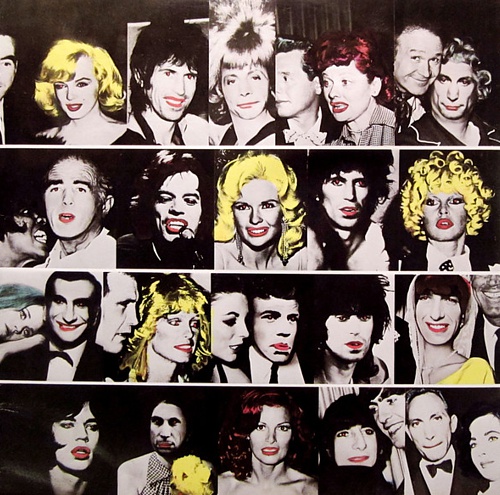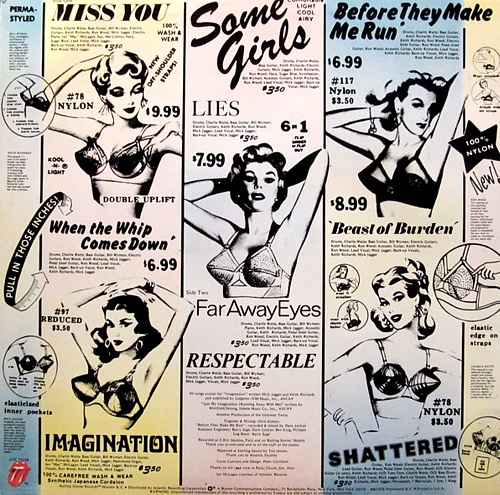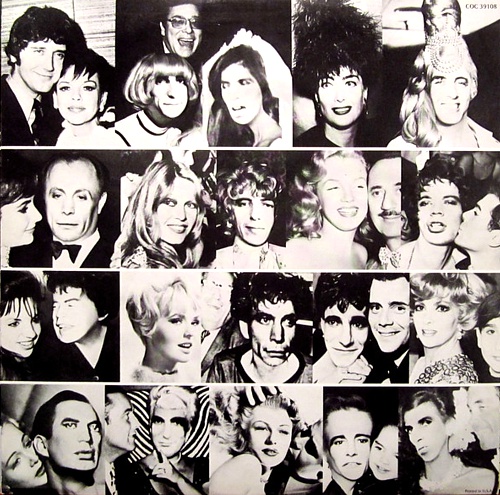 On this day the 6th of July
Back in 1962 Little Milton released a new single, 'I Wonder Why', on Checker Records in the USA. His signature style combined soul, blues, and R&B, a mixture that helped make him one of the biggest-selling little bluesmen of the 60's. As time progressed, and in response to being labelled 'little', Milton changed his hair style and developed a more grandiose musical style using heavy strings and big horns. He didn't feel compelled to get a Porsche however.
In January 2012 Milton's single sky rocketed to the top of the North Korean Hit Parade …and has remained there ever since.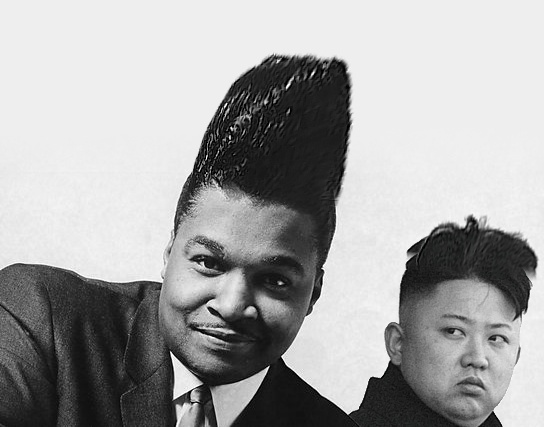 Little Milton
July 6 1971. Louis Armstrong dies of a heart attack in his sleep in Corona, Queens, New York, a month shy of his 70th birthday.
On this day the 7th of July
Back in 1913 Joseph William Perkins was born in Belzoni, Mississippi, USA. He would find fame as blues pianist Pinetop Perkins. Many have wondered about the origin of the nickname Pinetop. Was it in reference to the "pine top" of an upright piano? Was it because of his lankiness? Was it given to him by his mother because he and a friend used to climb trees all the time? No. It had to do with why Perkins took to wearing hats all the time!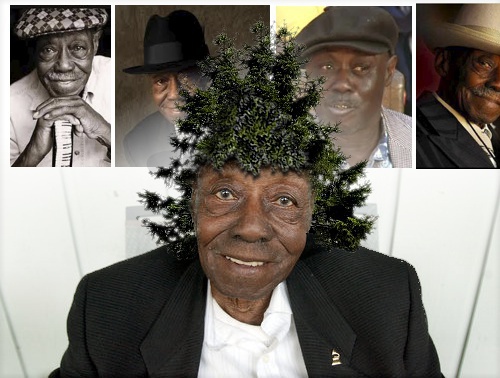 Pinetop Perkins
1968: The Yardbirds wrapped up their final US tour before splitting up. Guitarist Jimmy Page was determined to keep the act going, renaming a new line-up The New Yardbirds. Keith Moon of The Who is rumored to have said "...it'll probably go over like a led zeppelin", thus inspiring the final name change.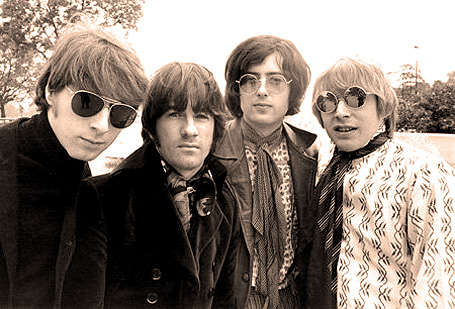 1989: CDs started outselling vinyl records for the first time. The dominance of CDs virtually wiped out the 45 RPM single format, as nothing ended up replacing them. The 3 1/2 inch CD single would die out after record companies refused to offer them at a reasonable price.
2006: Syd Barrett, a founding member and driving force behind Pink Floyd, died from complications arising from diabetes at the age of 60. He had dropped out of the group in April of 1968 and by 1974 had turned his back on the music industry completely, choosing to retreat to the cellar of his childhood home in Cambridge where he shunned all contact with the outside world.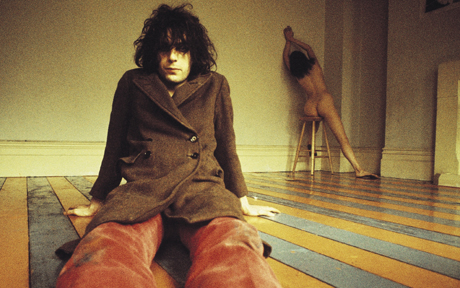 Syd in the cellar with fellow shunner of outside world
On this day the 8th of July
July 8, 1908 Louis Jordan was born in Brinkley, Arkansas. He wasa pioneering American musician, songwriter and bandleader who was popular from the late 1930s to the early 1950s. Known as "The King of the Jukebox", he was highly popular with both black and white audiences in the later years of the swing era.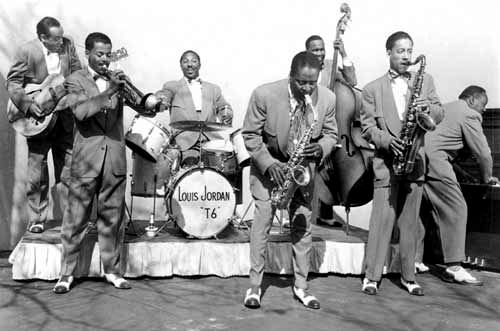 Back in 1946 The Ink Spots recorded "I Get The Blues When It Rains" for Decca Records.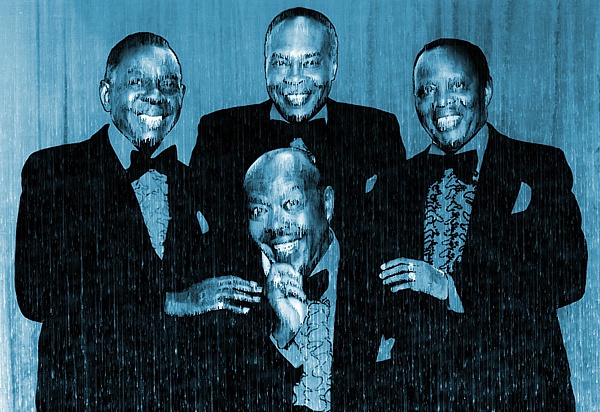 The Ink Spots "Getting The Blues When It Rains"
On this day in 1958 the first gold record album was presented by the Recording Industry Association of America (RIAA). The award went to the soundtrack "Oklahoma!" ("Gold" albums at that time represented one million dollars in sales.)

1969: In what is ruled an attempted suicide, singer Marianne Faithful takes an overdose of barbiturates on the set of the Australian movie, Ned Kelly. She was dropped from the cast and entered hospital for treatment of heroin addiction.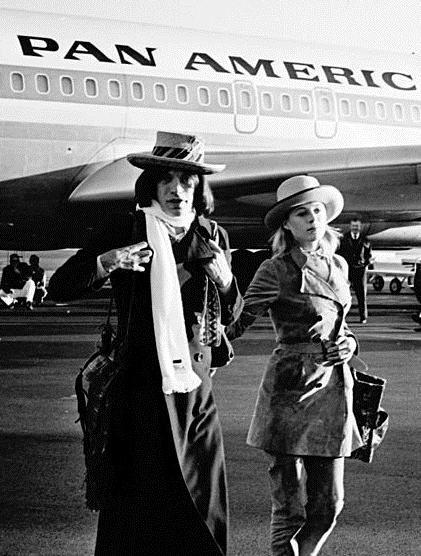 Marianne on a downer down-under!

July 8 1988 : Nico (the German Velvet Underground vocalist) died suddenly in the summer of 1988 from a heart attack in Ibiza while riding her bike.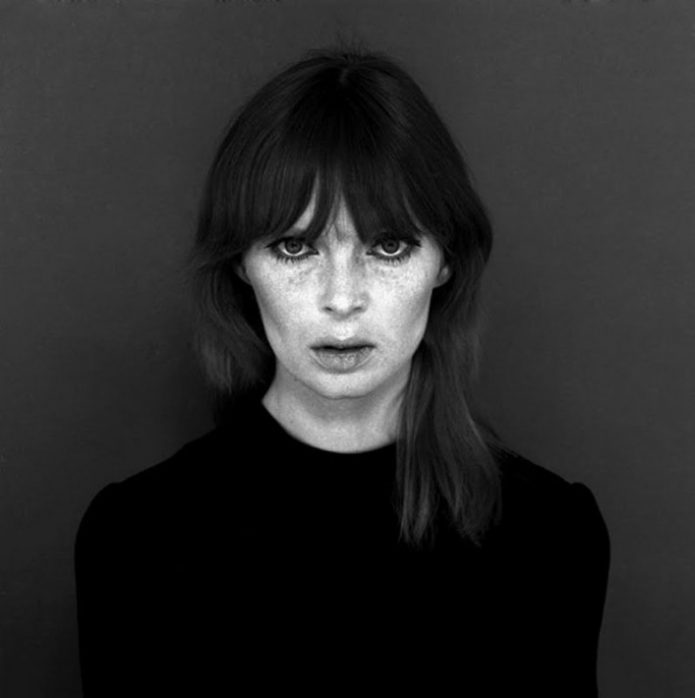 On this day the 9th of July
Back in 1936 Blues vocalist and guitarist Kokomo Arnold recorded 'Shake That Thing' for Decca Records in Chicago, Illinois. During prohibition, he worked primarily as a bootlegger and performed music only as a sideline. Utilising bottle necks from broken bottles of Canadian whisky thanks to Eliot Ness' Untouchables he developed a style of playing the slide guitar. Aware of how women's suffrage and temperance groups were impacting his bootlegging business he retaliated by saying "…well they can f*#@ing well dust my broom". That terminology "dust my broom" also found its way into his song "Sagefield Woman Blues".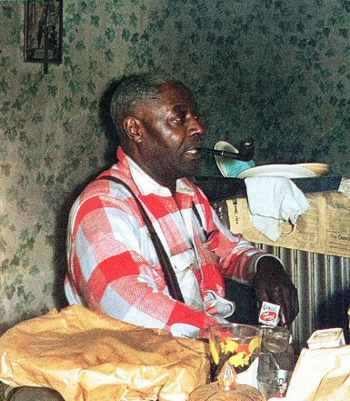 Kokomo Arnold
1955: A landmark in music history was established on July 9th, when Bill Haley's "Rock Around The Clock" reached number one on the Billboard chart. Many music historians have acknowledged the song as a dividing line, separating Rock and Roll from everything that preceded it.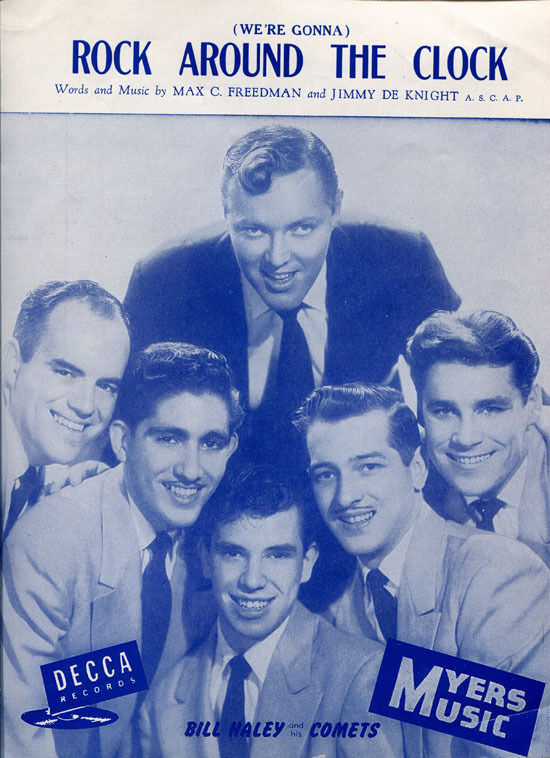 On this day the 10th of July
July 10 1941: Jelly Roll Morton American ragtime and early jazz pianist died aged 50 after an eleven-day stay in Los Angeles County General Hospital.
Jelly Roll said "If I have to spend another day in this place then I'm outta here!".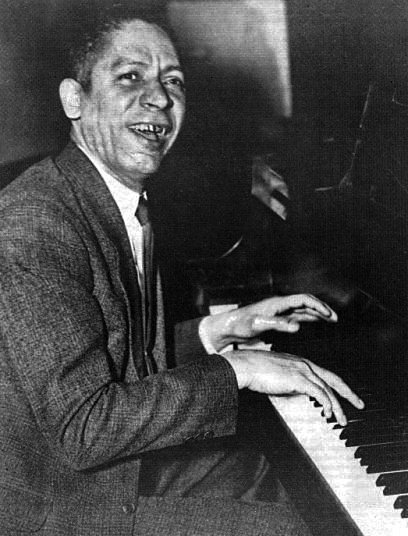 Jelly Roll Morton whose "Jelly Roll Blues" was the first published jazz composition.
Back in 1907 Fulton Allen is born in Wadesboro, North Carolina. He found fame as acoustic blues guitarist and vocalist Blind Boy Fuller. He was one of the most recorded artists of his time and by far the most popular and influential Piedmont blues player of all time. Fuller could play in multiple styles: slide, ragtime, pop, and blues were all enhanced by his National steel guitar. He began to lose his eyesight in his mid-teens. His mama did warn him 'Fulton! F*#@ing stop it or you'll go blind'. He lived fast and died young in 1942 only 33 years old and is best remembered for his song "Step It Up and Go."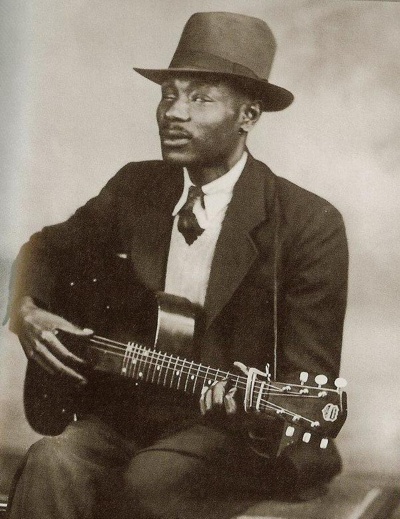 Blind Boy Fuller ...stepped it up and went!
1954: Producer Sam Phillips took an acetate of Elvis Presley singing "That's All Right" to DJ Dewey Phillips at Memphis radio station WHBQ. After Dewey played the song on the air around 9:30 that evening, listeners flooded the phone lines requesting to hear the song again.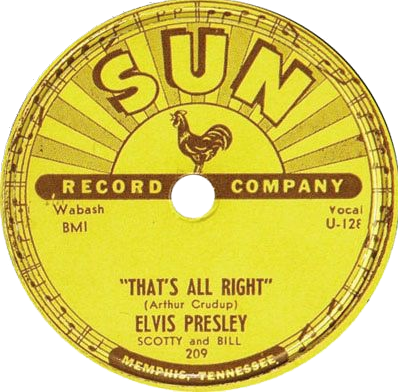 July 10 1900 'His Master's Voice', was registered with the U.S. Patent Office. The logo of the Victor Recording Company, and later, RCA Victor, shows the dog, Nipper, looking into the horn of a gramophone machine.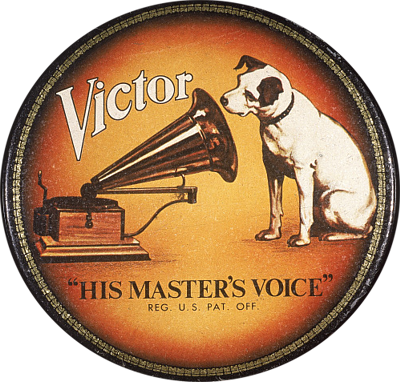 On this day the 11th of July
July 11 2002 : American blues singer and songwriter Rosco Gordon died. He is best known for his 1952 No. 1 R&B hit single, "Booted". Gordon died of a heart attack at his apartment in Rego Park, Queens. He was a pioneer of the Memphis blues style. He made a number of his early recordings for Sam Phillips at Sun Records. Gordon played piano in a style known as "the Rosco rhythm", with the emphasis on the off-beat.
Rosco Gordon
Back in 1956 Chuck Berry played at a private function in Pittsburgh, Pennsylvania, USA. Can't give you more details 'cause it was a private do wasn't it! We do know that one hell of a lot of alcohol was consumed! Still reeling from that show, Berry was arrested in St Louis County, Missouri, on a charge of reckless driving after his vehicle was seen weaving through traffic on Natural Bridge Road. When asked by the arresting officer to get out of the car and walk in a straight line Berry staggered around and waddled like a duck. He would later adopt that gait in his stage act.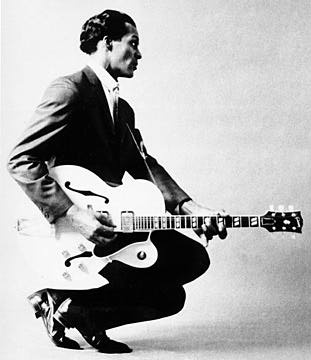 Chuck Berry

On this day in 1964: After being recorded on May 18th in just one take, The Animals' "House of the Rising Sun" topped the UK chart.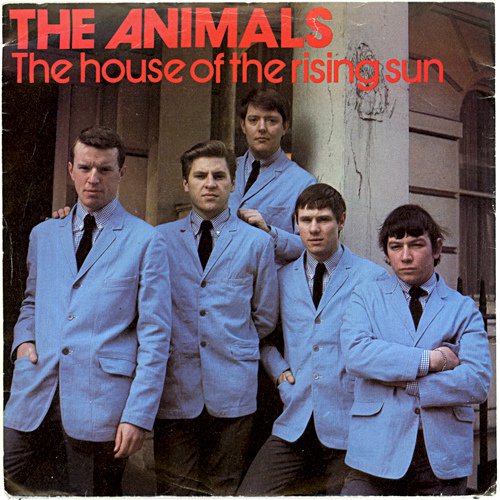 On this day the 12th of July
Back in 1935 John Patton was born in Kansas City, Missouri, USA. He found success as r'n'b organist Big John Patton and was one of Blue Note's busiest soul-jazz organists during the golden age of the Hammond B-3s. On March 19, 2002, 66-year-old John Patton succumbed to diabetes and renal failure. Prior to the doctor's diagnosis, Big John had attributed his loss of appetite, difficulty sleeping, headaches and lack of concentration down to messin' with his organ too much.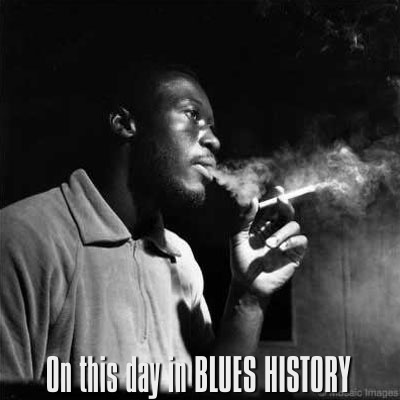 Big John Patton
July 12 1983 : Chris Wood (Traffic) died. He was a founder member of the English rock band Traffic, along with Steve Winwood, Jim Capaldi, and Dave Mason. The death of two close friends, Free's Paul Kossoff and former band-mate Rebop Kwaku Baah followed by that of his (by now, estranged) wife laid very heavy on Wood. In 1983, while working on a solo album that was to be titled Vulcan, Wood died of pneumonia at Queen Elizabeth Hospital in Birmingham, England.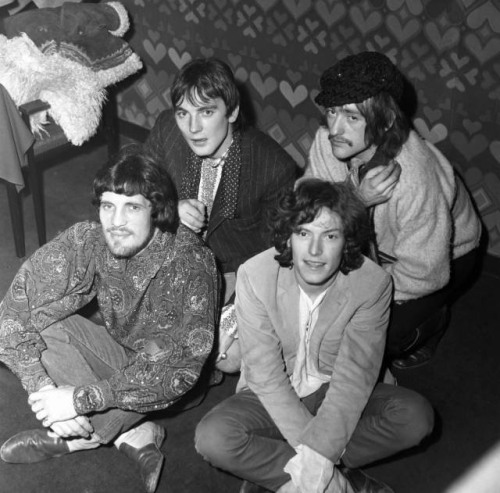 Traffic: Jim Capaldi, Chris Wood, Steve Winwood and Dave Mason
Honourable Day In Music History!
On this day back in 1979 Chicago disc jockey Steve Dahl held the infamous Disco Demolition between games of a baseball doubleheader at Comiskey Park in Chicago. Dahl burned Disco records brought by fans who received discount admission. Some of those fans decided to start their own fires and a mini-riot ensued, forcing the White Sox to forfeit the second game.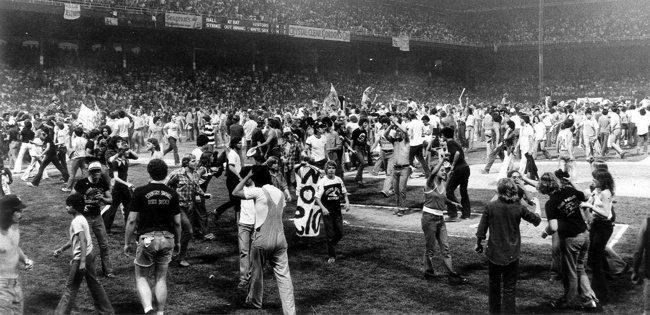 Couldn't happen to a nicer genre!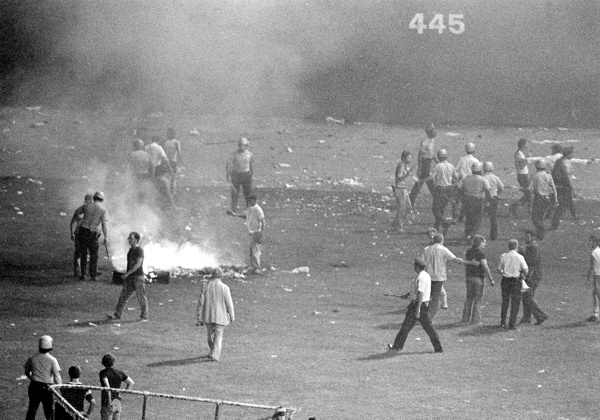 Wait! Wait! There's a whole lot more disco records coming!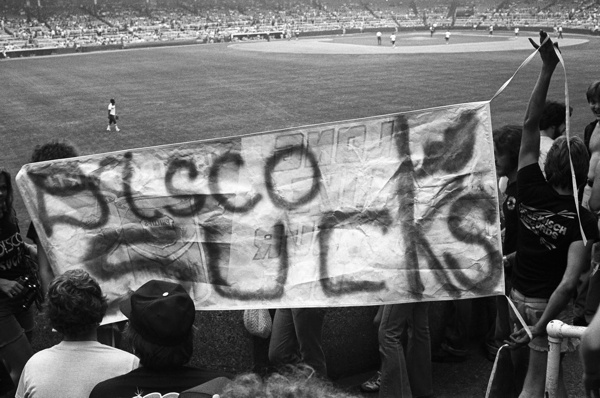 On this day the 13th of July
Back in 1937 blues singer and guitarist Willie Trice recorded 'Come On In Here Mama', 'Let Her Go God Bless Her', 'Tennessee Town' and 'Carolina Blues' for Decca Records in New York City, USA. Willie's singing voice was a light baritone with a bright sort of overtone to it, and his delivery was very country. In the early 70's he lost both of his legs from the knee down due to diabetic complications. Trice later changed his name to Willie Tripod.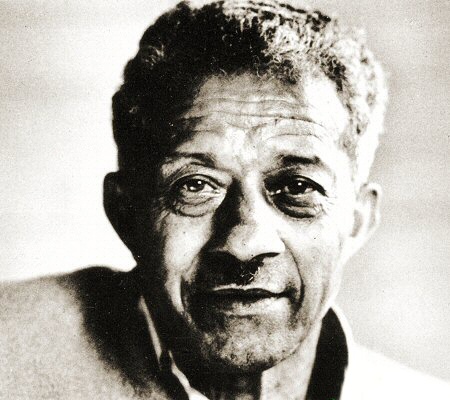 Willie Trice
On this day the 14th of July
Back in 1960 the Ku Klux Klan attempted to intimidate black deejay Shelley 'The Playboy' Stewart during his weekly R'n'B record-hop in Bessemer, Alabama, USA. The clan were flummoxed when Steward told them that all deejays from coast to coast played black records. In 1955 Bo Diddley recorded 'Bring It To Jerome' for Chess Records, in Chicago, Illinois, USA. That very same year on the 26th of July Mrs Douvendahns named her only begotten son Jerome Diddley Bo Douvendahns.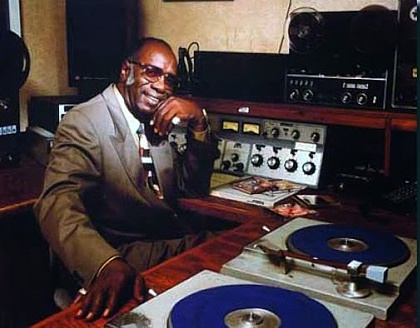 Shelley 'The Playboy' Stewart
July 14 1956: Fats Domino hit #1 on the R&B chart and #3 on the pop chart with his song "I'm In Love Again".
On this day the 15th of July
Back in 1958 during a Senate hearing on the music industry, American Guild of Authors and Composers counsel John Schulman played 'Yakety Yak' by The Coasters, citing it as an offender in the alleged 'cheapening of American music' by rock'n'roll, against which Schulman sought legislation. Good thing Schulman didn't know about Hokum. He was advised to play Champion Jack Dupree's "Mama, move your false teeth, papa wanna scratch your gums" but he thought the Senators would perceive it as a further in-denture.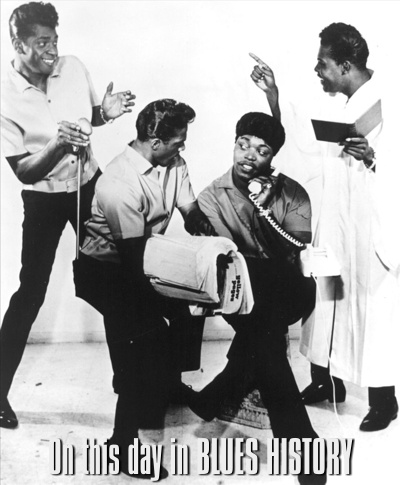 The Coasters
On this day the 15th of July back in 1989 more than 200,000 people crammed into Venice, a city of 83,000, for a free concert by Pink Floyd. The band performed on a floating stage in the Venice lagoon.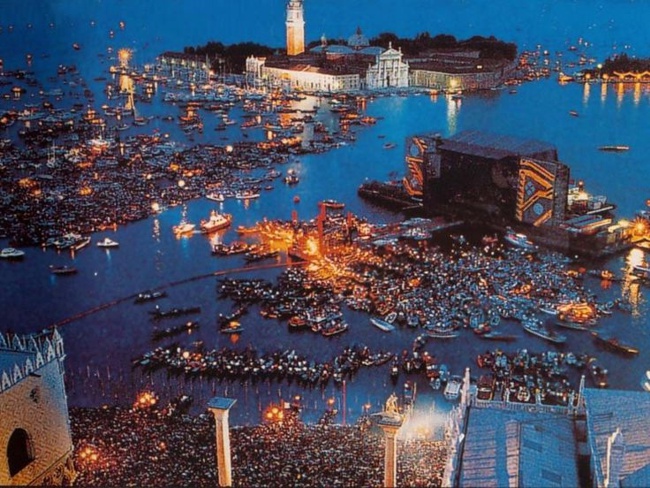 >
On this day the 16th of July
2014 Johnny Winter, American Hall of Fame blues musician, died at 70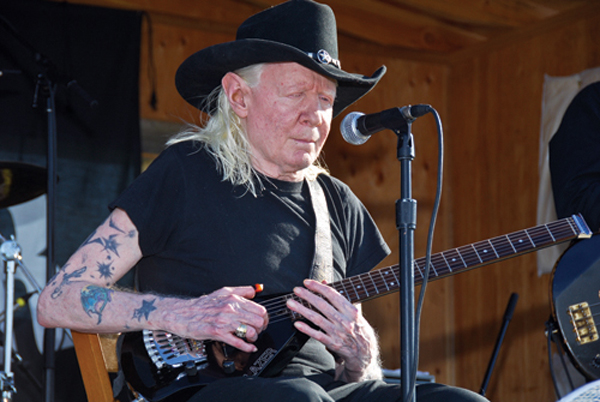 Back in 1927 Daddy Stovepipe, accompanied by Whistlin' Pete, recorded Black Snake Blues for Gennett Records in Birmingham, Alabama, USA. The same track was also released on Champion records with Whistlin' Pete's name changed to Whistlin' Joe. Daddy Stovepipe, hot headed at the name change, refused to change his name or his hat!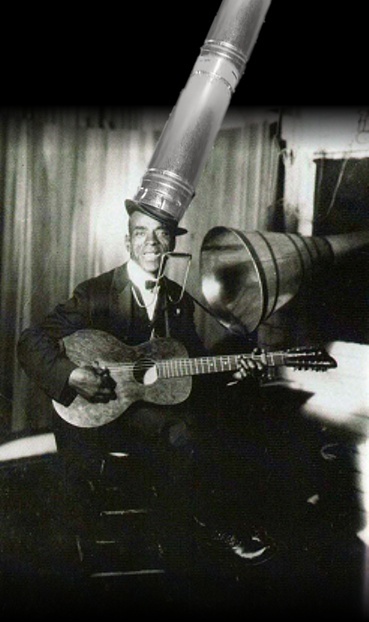 Daddy Stovepipe
1900 July 16: His Master's Voice, the logo of the Victor Recording Company and later RCA Victor, was registered with the US Patent Office. The logo shows the dog, Nipper, looking into the horn of a gramophone.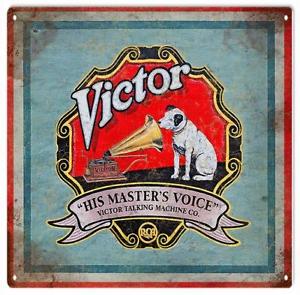 July 16 1966: In London, Eric Clapton, Jack Bruce and Ginger Baker formed the band Cream.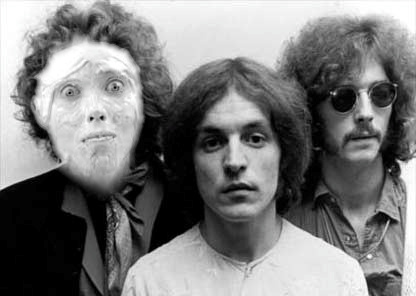 On this day the 17th of July
July 17 1959 : Billie Holiday died. On May 31, 1959, Holiday was taken to Metropolitan Hospital in New York for treatment of liver and heart disease. The Federal Bureau of Narcotics, under the order of Harry J. Anslinger, had been targeting Holiday since at least 1939. She was arrested and handcuffed for drug possession as she lay dying, and her hospital room was raided and she was placed under police guard. On July 15, she received the last rites of the Roman Catholic Church, and died two days later on July 17, 1959 at 3:10 a.m. from pulmonary edema and heart failure caused by cirrhosis of the liver.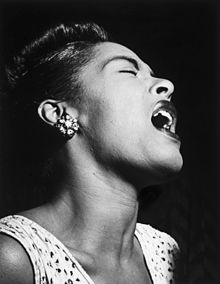 Billie Holiday
Back in 1925 Harrison D. Nelson was born in Texarkana, Texas, USA. He achieved success as blues singer guitarist Peppermint Harris. In November 1951 Peppermint Harris went on No. 1 with "I Got Loaded" on US R&B chart for two weeks. Perpermint 2 weeks at number 1! Amazing. One prominent deejay when quizzed as to how Peppermint lasted for 2 weeks he replied "because I suck em"!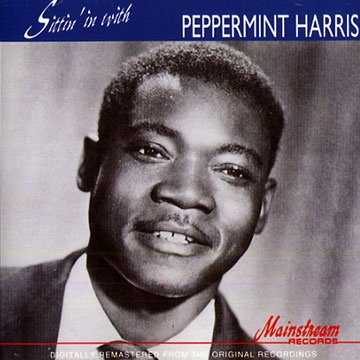 Peppermint Harris
July 17 1967: The Jimi Hendrix Experience opened for The Monkees at The Forest Hills Tennis Stadium in New York. Jimi won six love.
On this day the 18th July
Back in 1964 The Yardbirds, with Eric Clapton on lead guitar, played at The Second Scottish Jazz And Blues Festival in Ayr, Scotland. Resplendent in tradition Scottish garb, the crowd went wild when the band played their hit "Shapes of Things before my eyes" and ecstatic when a strong gust of wind hit the stage.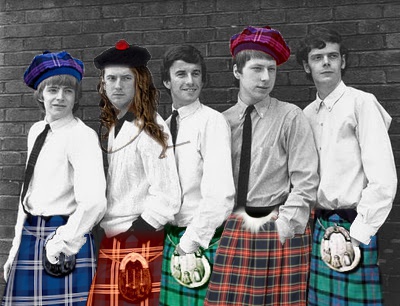 The Yardbirds, with Eric Clapton
July 18 1995: The oldest known musical instrument in the world was found in the Indrijca River Valley in Slovenia. The 45,000 year-old relic was a bear bone with four artificial holes along its length.
On this day the 19th of July
Back in 1933 Lucille Bogan recorded several versions of the blues "Shave 'Em Dry", for OKeh Records in New York City, USA. Lyrics included these delightful lines;
"I got somethin' between my legs'll make a dead man come,
Oh daddy, baby won't you shave 'em dry?
Want you to grind me baby, grind me until I cry."
This version was rejected because it also included the words 'f#ck', 't*tties', "ass-*ole" and much more. An alternative version was released that used language that was considerably more acceptable to the public. If anyone can find the lyrics for the clean version let me know …I think they go something like this:
"I got shavin' cream all on my legs to make 'em smooth for some,
Oh daddy, daddy won't you shave today too?
'Cause those whiskers scratch me, scratch me thro' and thro'."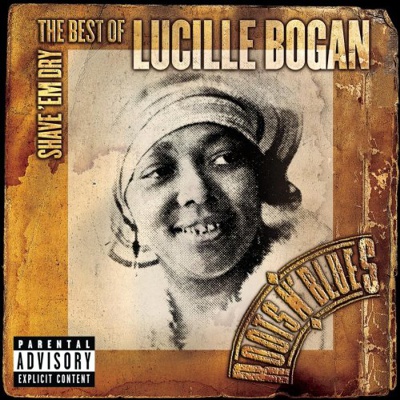 Lucille Bogan
On this day the 20th of July
Back in 1928 blues vocalist and guitarist Scrapper Blackwell recorded Trouble Blues and Mr. Scrapper's Blues, for Vocalion Records in Chicago, Illinois, USA. Blackwell was born in Syracuse, South Carolina, as one of sixteen children of Payton and Elizabeth Blackwell. Papa Payton Blackwell played the fiddle …when he had the time. Scrapper Blackwell was one of the most important guitar players of the '20s and early '30s, with a clean, dazzlingly articulate style that anticipated the kind of prominent solo work that would emerge in Chicago as electric blues in the '40s and '50s. He wasn't called SCRAPPER for nothin' so I ain't gonna mess with his story!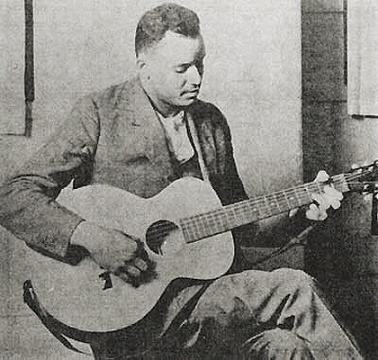 Scrapper Blackwell
On this day the 21st of July
Back in 1950 Fats Domino played at Lincoln Beach, New Orleans, Louisiana, USA. Fats later went for a swim. All performances were abandoned because the levees broke.
"When the Levee Breaks" was a blues song written and first recorded by husband and wife Kansas Joe McCoy and Memphis Minnie Back in 1929. Kansas Joe McCoy was inspired to write the song after his wife went for a swim at the very same beach.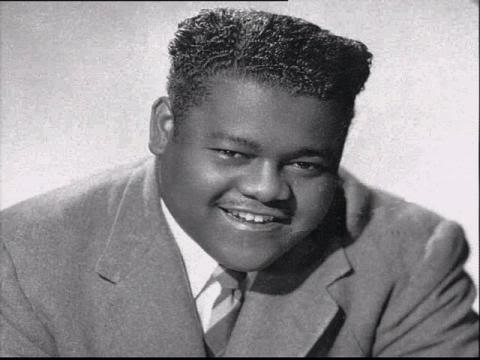 Fats Domino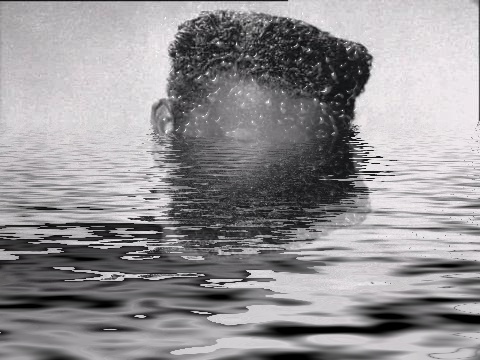 Fats after the levee broke
July 21 1990: BBC's Radio One apologized to listeners after Madonna repeatedly cursed during a live concert broadcast. The BBC later clarified that apology wasn't for Madonna's swearing but for her "singing".
On this day the 22nd of July
Jessie Mae Hemphill American electric guitarist, songwriter, and vocalist specializing in the North Mississippi hill country blues traditions died July 22, 2006 (aged 82) Memphis, Tennessee, U.S.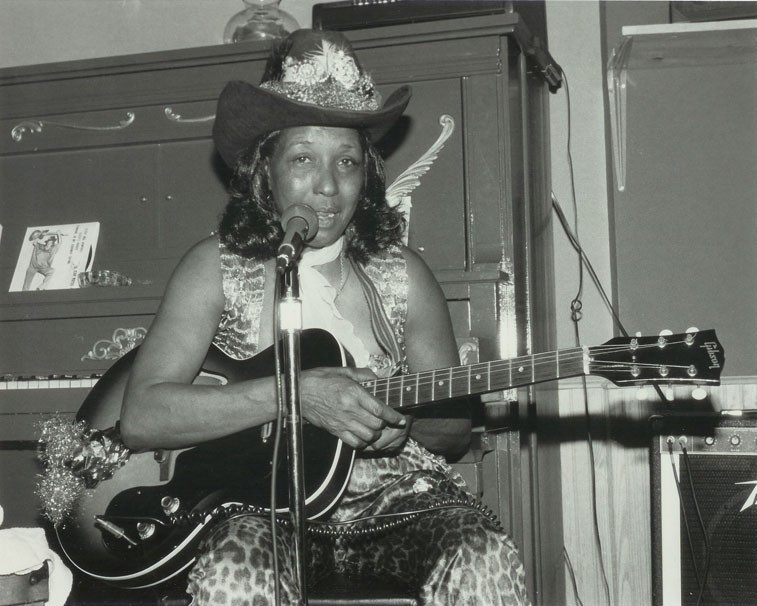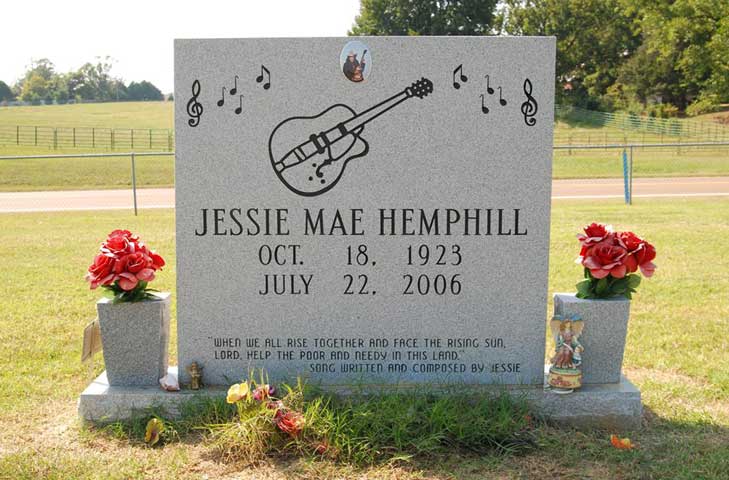 Back in 1947 Big Joe Williams recorded a version of "Baby Please Don't Go" for Columbia Records in Chicago, Illinois. She did go however and as you can see in the picture, he was forced to fend for himself. What really pissed him off was that she took all the gin and Big Joe was forced to drink 7Up straight! He did discover the art of good cooking …lots of salt! The lemon-lime soda drink 7Up was created by Charles Leiper Grigg using lithium, a drug used to even out mood swings. Joe discovered that coupled with lots of gin and nicotine, man you could really swing!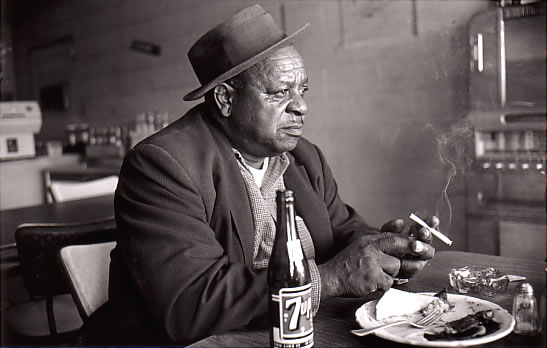 Big Joe Williams after his baby did go!
On this day the 23rd of July
Back in 1923 James P. Johnson, known as the father of stride piano, recorded "Bleeding Hearted Blues", for Victor Records in Camden, New Jersey, USA. Stride piano is where the left hand differentiates bass and mid-range lines while the right supplies melodic issues. Quite a contrast to blues piano where the left hand has no idea what the right is doing. Johnson suffered a stroke in August 1940 and found out what the blues piano was all about.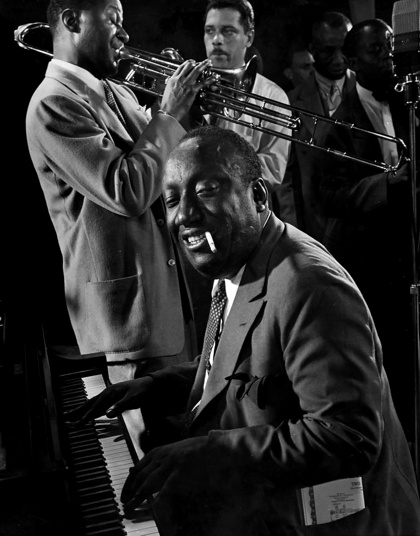 James P. Johnson
Hey man I don't need to look at no hands! Each one knows what ta others doin'.
Difficult? Nah! I take this kinda playin' in my stride.
Watch this ...both hands on the keys right ...and I'll butt my smoke ...and check out the best bet for race 3!
Amy Winehouse known for "Rehab" diied on this day the 23rd of July in 2011. Age at Death: 27. Another Forever 27.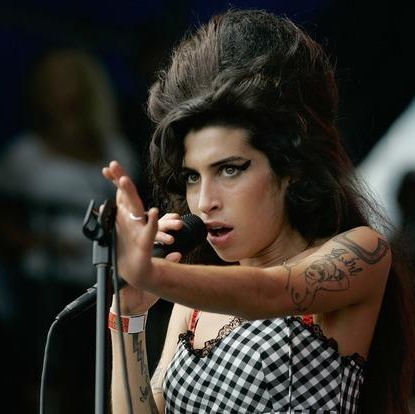 1966 July 23: The Troggs led the Cashbox Best Sellers chart with their version of "Wild Thing". Lead singer Reg Presley would later say that after hearing the song for the first time, he was hesitant to record it because the words were "so corny."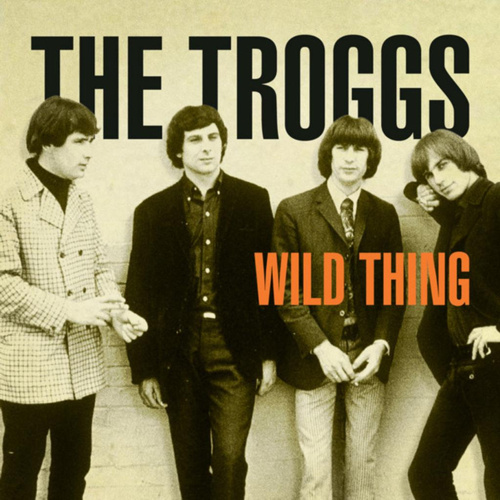 1979 July 23: The Ayatollah Khomenini banned all forms of Rock 'n' Roll in Iran, claiming it had a corrupting influence.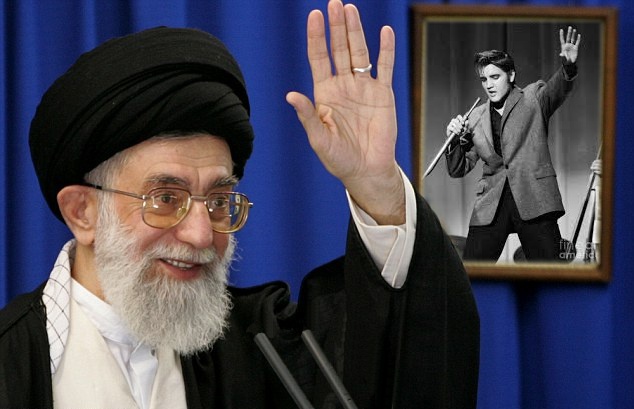 Ay! Ay! Ayatolla. Perfecting his stage presence thanks to Elvis.
1979 Currupted Iranian Rock 'n Rollers protest (Men's section).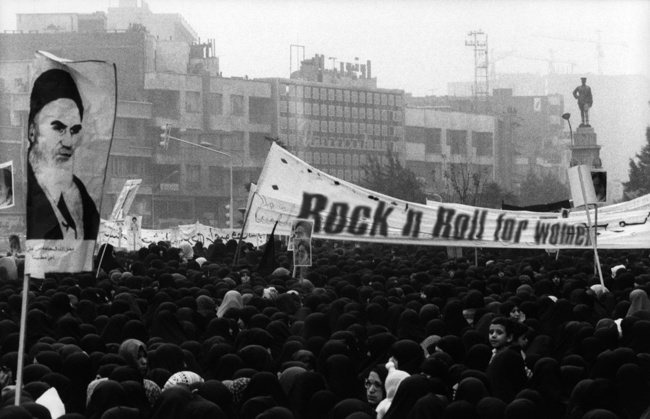 1979 Currupted Iranian Rock 'n Rollers protest (Women's section)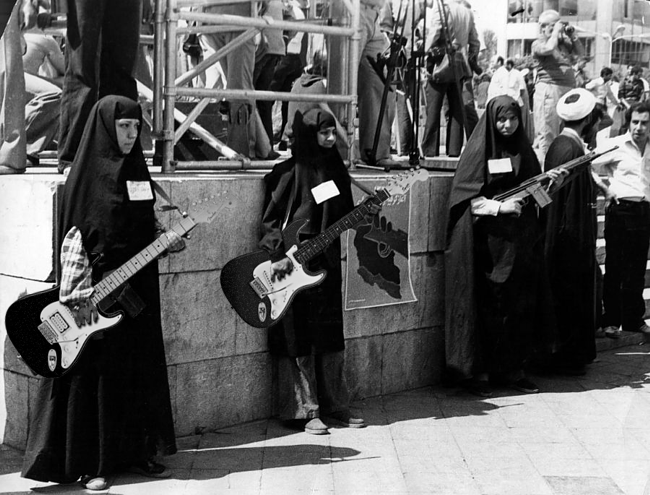 Iran's currupted Revolutionary Guard.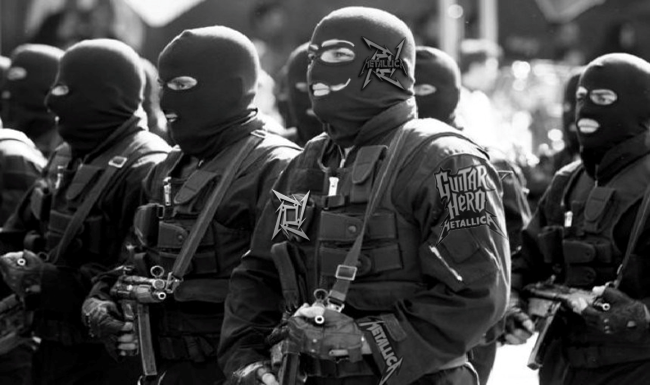 The hardcore heavy metal contingency of Iran's Elite Forces!
On this day the 24th of July
1941 July 24 and August 24-31 1941.
Alan Lomax recorded McKinley Morganfield, better known as Muddy Waters, for the Library of Congress at Stovall's Farm in Mississippi. In the summer of 1941 Alan Lomax came to Stovall, Mississippi, on behalf of the Library of Congress to record various country blues musicians. "He brought his stuff down and recorded me right in my house," Waters recalled in Rolling Stone, "and when he played back the first song I sounded just like anybody's records. Man, you don't know how I felt that Saturday afternoon when I heard that voice and it was my own voice. Later on he sent me two copies of the pressing and a check for twenty bucks, and I carried that record up to the corner and put it on the jukebox. Just played it and played it and said, 'I can do it, I can do it.'" Lomax came back again in July of 1942 to record Waters again. Both sessions were eventually released as Down On Stovall's Plantation on the Testament label.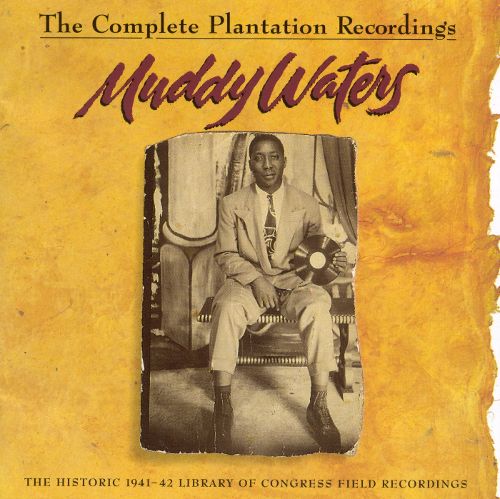 Back in 1937 Blind Jesse Harris recorded Stagolee in Livingston, Alabama, USA. The recording was archived by the Library Of Congress. When asked by John Lomax if it was "Stack-erlee", "Stack- O'Lee", "Stack-olee", "Stack-alee", "Stagerlee", or "Stagalee", she replied "Don't matter none. It's his stack that I'm into!"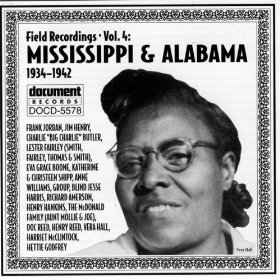 Blind Jesse Harris
I may be blind but I can still find that good stack o' Lee's
On this day the 25th of July
July 25 1984: Original "Hound Dog" singer Willie Mae "Big Mama" Thornton dies at age 57 in Los Angeles, California after a long-time struggle with alcohol abuse. Thornton was found dead at age 57 by medical personnel in a Los Angeles boarding house on July 25, 1984 of heart and liver complications due to her long-standing alcohol abuse. Her weight dropped from 350 to 95 pounds within a short period of time; that is a total of 255 pounds that she lost because of her critical condition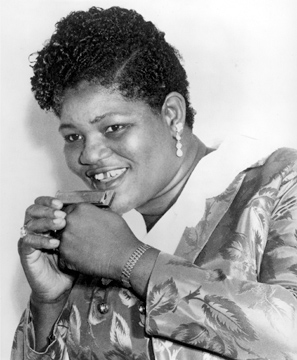 Back in 1897 pioneering country-blues guitarist Sylvester Weaver was born in Louisville, Kentucky, USA. Weaver often used the bottleneck-style method, playing his guitar with a knife. For Okeh he recorded under the name of "No Strings Weaver" because for each recording, his vigorous knife-neck playing left him with none at the end. Sylvester Weaver's work lies stylistically between blues and country music.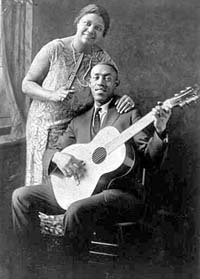 Sylvester ( No Strings ) Weaver with Sara ( G String ) Martin.
Sarah's 'bout to give Sly the knife.
On this day the 26th of July
Sunday, July 26, 1964
Delta Bluesmen Perform at the Newport Folk Festival
The recently "rediscovered" Delta bluesmen Son House and Skip James perform at the Newport Folk Festival. John Hurt was tracked down in Avalon, Mississippi-.-Bukka White in Aberdeen, Mississippi-.-Skip James was found in Mississippi's Tunica Hospital while Son House was residing in Rochester, New York. Dick Waterman recalled the scene when Skip James took to the stage in his book "Baby Let Me Follow You Down": "Skip sat down, and put his guitar on his leg. He set himself down, doing a little finger manipulation with his left hand, then he set his fingers by the sound hole. Sighed and hit the first note of I'd Rather Be the Devil Than Be That Woman's Man. He took that first note up in falsetto all the way, and the hairs on the neck went up, and all up and down my arms, the hairs just went right up. It's such an eerie note. It's almost a wail. It's a cry. There was an audible gasp from the audience."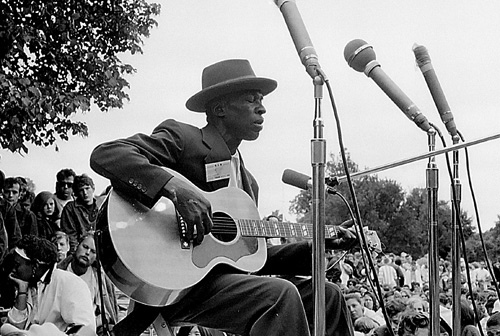 Skip James. Newport 1964
JJ Cale died at the age of 74 in La Jolla, California, on July 26, 2013, after suffering a heart attack.
Cale often acted as his own producer, engineer and session player. His vocals, sometimes whispery, would be buried in the mix. He attributed his unique sound to being a recording mixer and engineer, saying, "Because of all the technology now you can make music yourself and a lot of people are doing that now. I started out doing that a long time ago and I found when I did that I came up with a unique sound."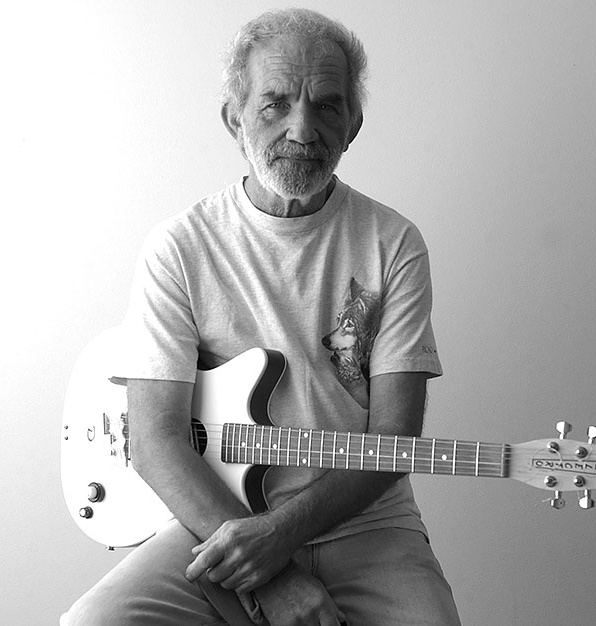 Back in 1935 Blind Boy Fuller recorded "Log Cabin Blues" for Columbia Records in New York City, USA. Fuller could play in a multiple styles: slide, ragtime, pop, and blues all on his National steel guitar. For "Log Cabin Blues" instead of a bottle-neck style of playing he used a red-neck style on his guitar.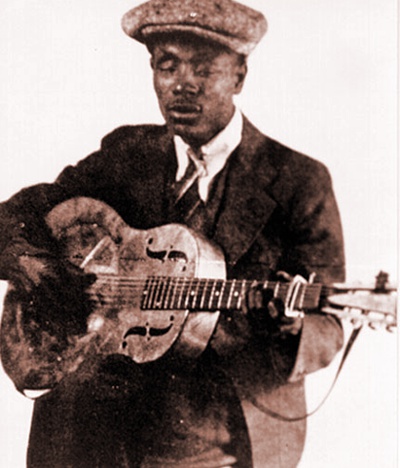 Blind Boy Fuller
On this day the 26th of July back in 1968 The Rolling Stones album "Beggar's Banquet" had its release delayed because of their record label's objection to the album's cover design, which featured a graffiti-covered bathroom wall. Mick Jagger was furious.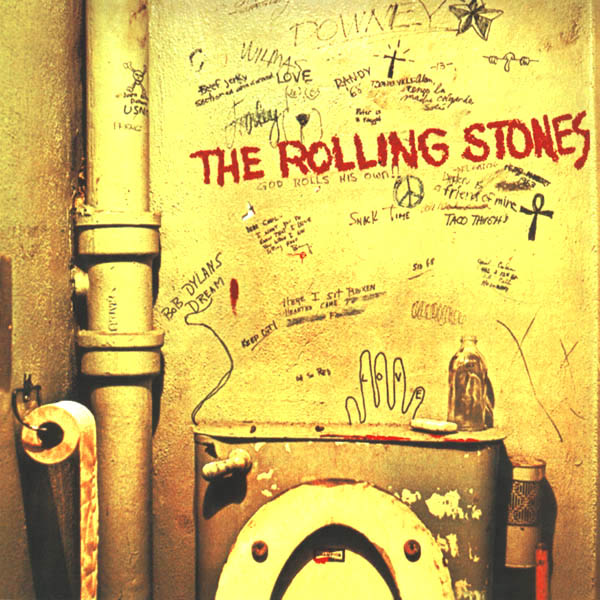 Bad cover? Somebody forgot to flush! Worse yet! It was the first album on which Jagger played guitar.
>
On this daythe 27th of July
1974: Lightning Slim, blues singer (Nothing But the Devil), died at age 61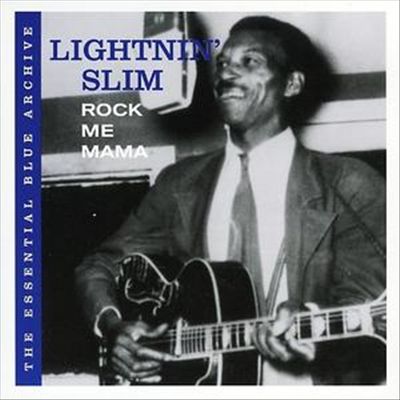 Back in 1956 Blues harmonica player Little Walter Jacobs recorded ''Take Me Back" for Chess Records. Later that very same day Willie Dixon wrote and recorded "29 Ways" and then said to Little Walter "there Wal, take your pick". Always one to take the hard way, Little Walter said "thanks Willie" and chose number 30.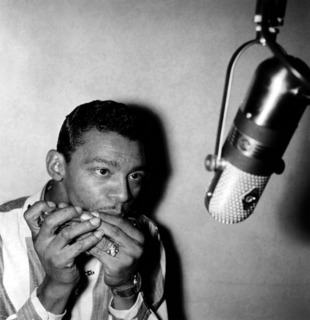 Little Walter Jacobs

1955 July 27 Chuck Berry's first hit record, "Maybellene" entered the Billboard R&B chart where it eventually reached #1 during an 11 week run. The song, adapted from the traditional fiddle tune "Ida Red", tells the story of a hot rod race and a broken romance. It also climbed to #5 on the Pop chart.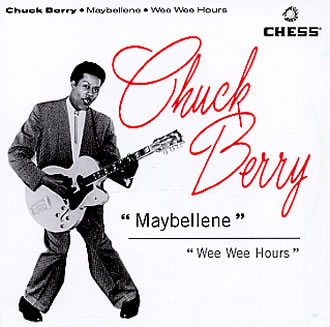 On this day the 28th of July
Born on this day back in 1930: Junior Kimbrough, American bluesman (d. 1998)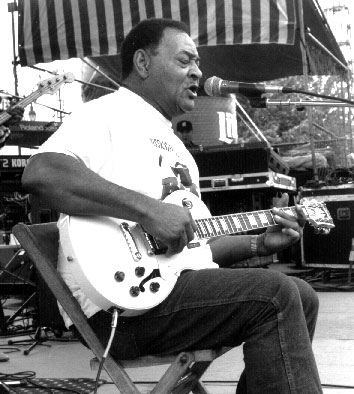 Back in 1956 Big Walter Horton released a new single, "Pack Fair And Square", on Peacock Records in the USA. He was also known as "Mumbles" and "Shakey" because of his head motion while playing which often resulted in him swallowing his harmonica.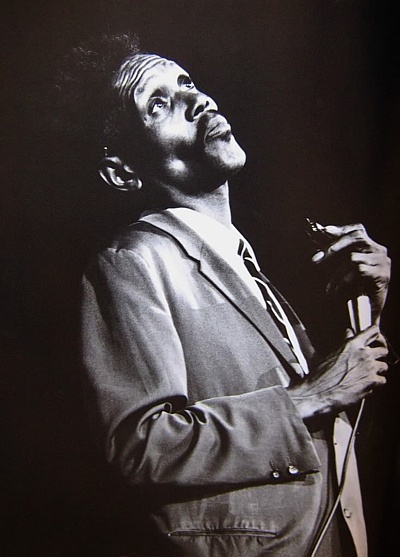 Big Walter Horton
On this day the 29th of July
Back in 1961 Chuck Berry recorded "Come On" at the Chess Studio in Chicago, Illinois. "Come On" was later covered by The Rolling Stones, giving them their first hit single in the UK. Berry's lyric "Come on, I wanna see you, baby" was changed by The Stones to "Come on, Come on, my baby".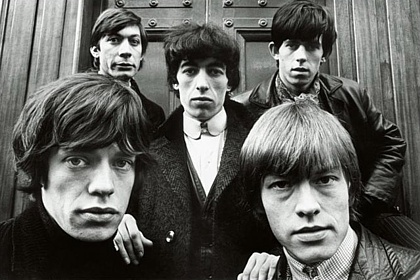 The Rolling Stones
looking intently at their baby
On this day the 30th of July
Back in 1968 The Paul Butterfield Blues Band, Santana, Canned Heat, , Initial Shock, The Hello People and Iron Butterfly played at The Fillmore West, San Francisco, California, USA. The show finally finished over a year later on December the 12th 1969 at the completion of the Iron Butterfly drum solo.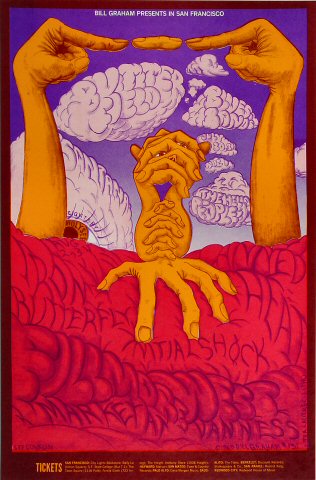 Lee Conklin 1968 poster for Fillmore West (San Francisco)
Look carefully at the design ...you will see that it symbolises a prayer
for the Iron Butterfly drum solo to f#*@ing well STOP!
On this day the 31th of July
Back in 1907 Jump blues singer Roy Milton was born on a Chickasaw Indian reservation in Wynnewood, Oklahoma, USA. He and his band the Solid Senders introduced 2 new ingredients to jump blues evident in their 1950's r&b hit "Hop, Skip and Jump".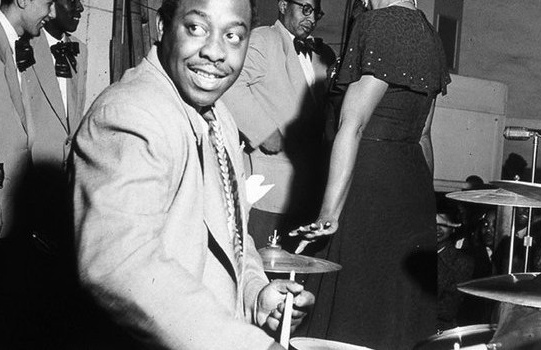 Roy Milton with stick in hand


July 31 1969: A Moscow police chief reported that thousands of Moscow telephone booths had been made inoperable by thieves who had stolen phone parts in order to convert their acoustic guitars to electric.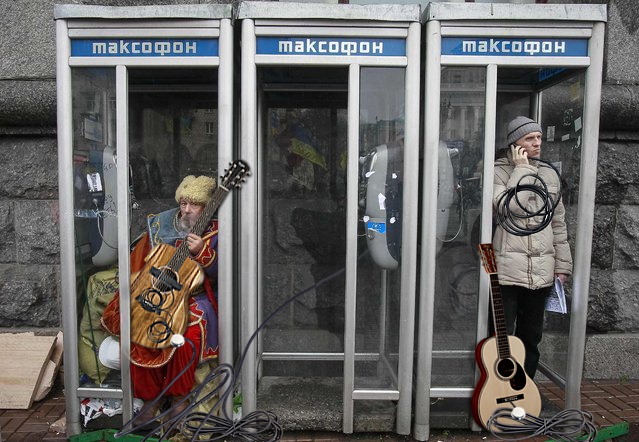 Testing 1..2..3