FASCINATING, OBSCURE, MURKY, CONTENTIOUS AND DISCOURTEOUS!
Bulletins that delve into the history of roots, blues and rock music thanks to some extensive and at times ill founded research by Dr Jerome Douvendahns.

On this day in May
1
|
2
|
3
|
4
|
5
|
6
|
7
|
8
|
9
|
10
|
11
|
12
|
13
|
14
|
15
|
16
|
17
|
18
|
19
|
20
|
21
|
22
|
23
|
24
|
25
|
26
|
27
|
28
|
29
|
30
|
31
On this daythe 1st of May
1967: Elvis Presley married Priscilla Beaulieu at the Aladdin Hotel in Las Vegas, Nevada.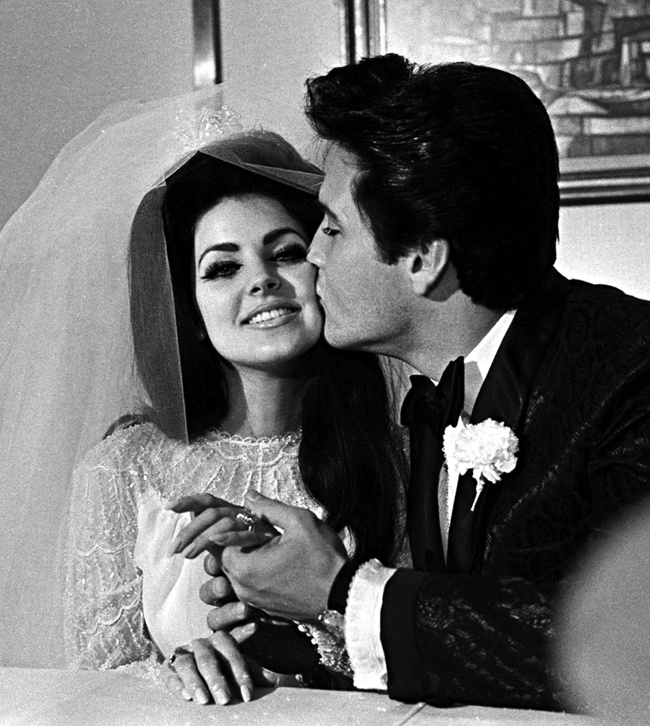 1955: Leonard Chess signed Chuck Berry to a recording contract.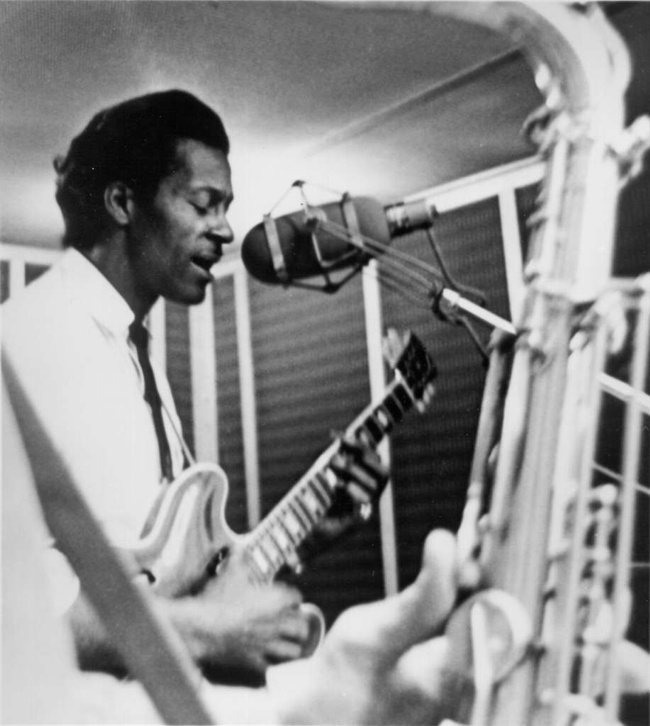 Chuck Berry in Chess Records recording studio circa 1960 in Chicago.
On this daythe 2nd of May
1929: Link Wray, groundbreaking guitarist who pioneered the distorted guitar sound and invented the power chord, was born in Dunn, North Carolina; died November 5, 2005 of heart failure in Copenhagen at the age of 76. Power cord? Yep! Link discovered it's that thing you use to plug in your electic guitar!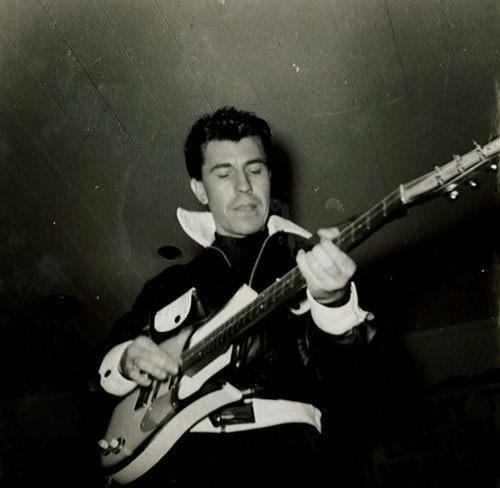 1989: A security guard alerted the police after a man wearing a wig, fake moustache and false teeth walked into Zales Jewellers, California. Three squad cars arrived and police detained the man, who turned out to be Michael Jackson in disguise. I wonder what it was about Jackson's disguise that gave him away?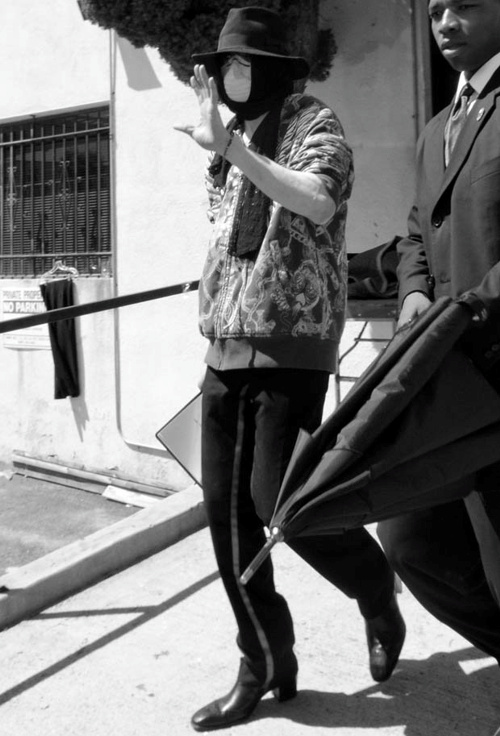 Jacko hiding his wig, fake moustache and false teeth
2006: Rolling Stones guitarist Keith Richards was released from hospital in New Zealand after the 62 year-old suffered "mild concussion" when he fell out of a coconut tree while on holiday in Fiji. He was airlifted to Auckland's Ascot Hospital for observation, where he underwent a brain scan. They found nothing!
On this day the 3rd of May
1968, The Jimi Hendrix Experience recorded 'Voodoo Chile.' It was featured on the 'Electric Ladyland' double album and became a UK No.1 single on 21st November 1970 two months after the guitarist's death. Hendrix's solo on the track was named the 11th greatest solo of all-time in Guitar World's 100 Greatest Guitar Solos.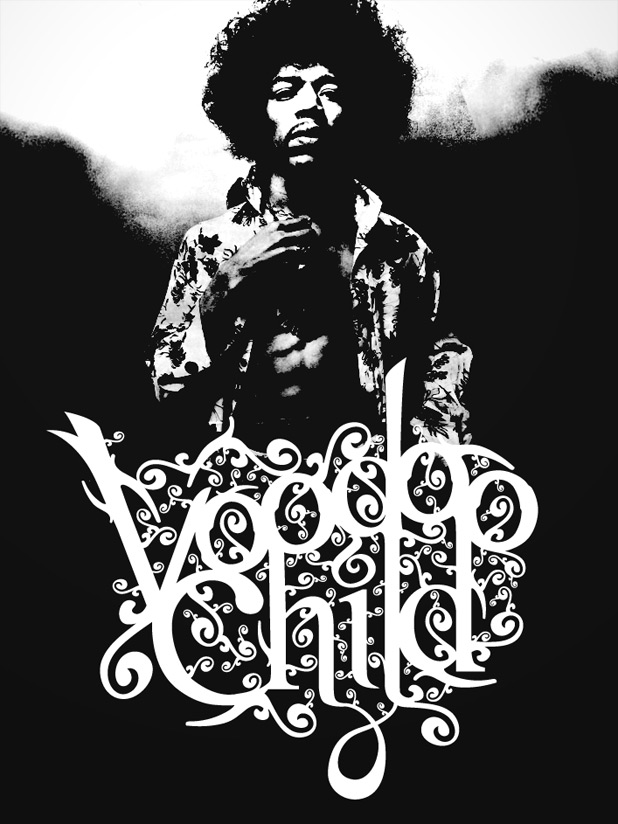 On this day the 4th of May
1886: The graphophone, a link between the earlier gramophone and the modern phonograph, is patented, featuring wax cylinders which conducted music better than Thomas Edison's original tinfoil ones.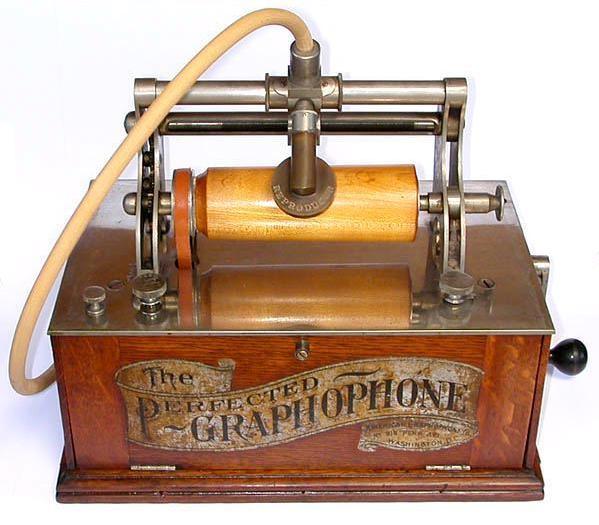 The amazing Graphophone, it played music and milked cows!
1956: Gene Vincent recorded Be Bop-A-Lula on this day.

Back in 1970 Janis Joplin was fined $200 for onstage profanity by a Tampa, Florida judge. On this very day also, she headed to Rio de Janeiro. While there, she announced her intention to quit drugs and alcohol ...but to keep f@#%*n' swearing!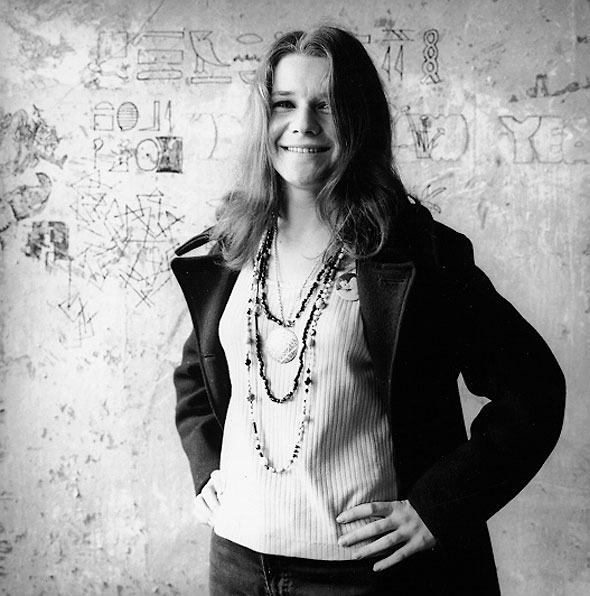 On this day the 5th of May
On this day back in 1969 Stevie Wonder met President Nixon at the White House.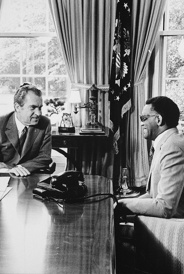 No! No Mr President! I am not Stevie Wonder!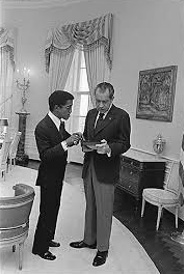 No! No Mr President! I am not Stevie Wonder.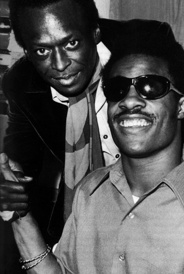 No! No Stevie! I am not President Nixon!
On this day the 6th of May
Blues/jazz singer Candye Kane died on the 6th of May 2016 from pancreatic cancer. She was a woman of many talents!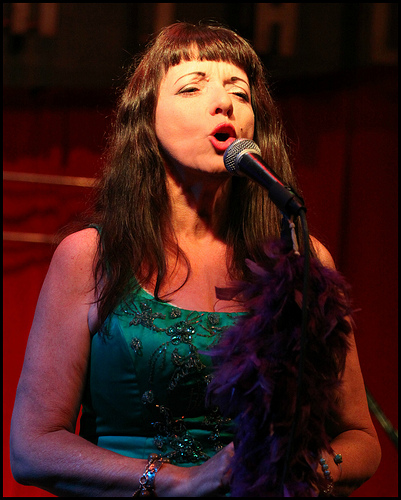 On this day back in 1982 Tom Paton, manager of The Bay City Rollers, is convicted of gross indecency with teenage boys and sentenced to three years in jail. Music critics thought a stiffer penaly was in order given his gross indecency in promoting The Bay City Rollers.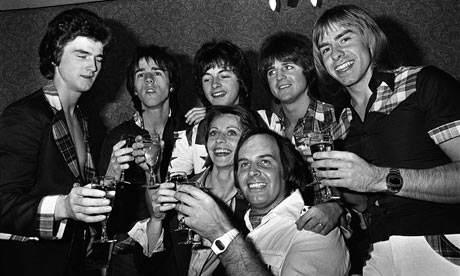 Cheers! Here's one for the boys!
On this day the 7th of May
Back in 1968 and on this very day, one Reginald Dwight legally changed his name to Elton Hercules John. Hercules!?!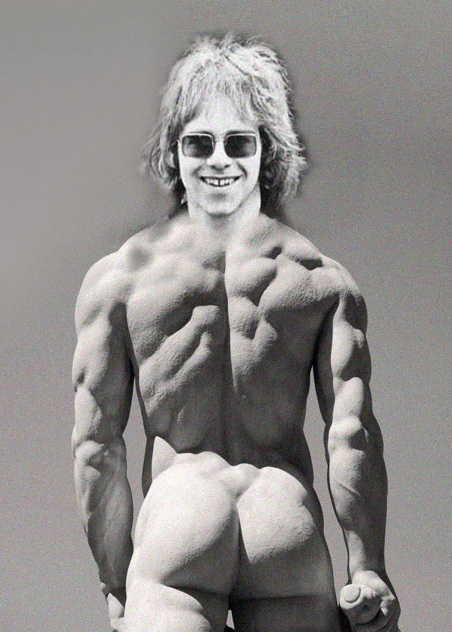 It's Elton Hercules John!
On this day the 8th of May
1911: Born on this day, Robert Johnson, blues singer, guitarist. Influenced Muddy Waters, Elmore James, Eric Clapton, (Cream covered 'Crossroads) The Rolling Stones, ('Love In Vain'). Johnson died on 16th August 1938.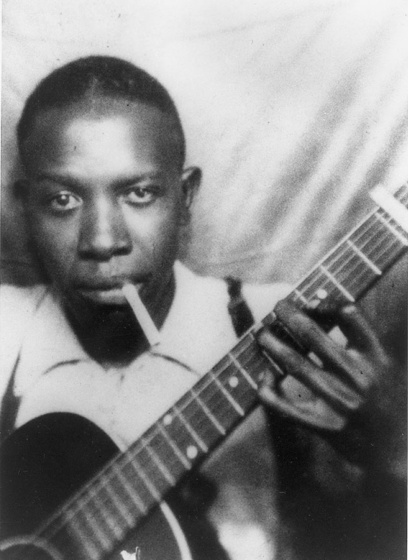 On this day the 9th of May
1959, UK music paper Melody Maker introduced a Juke Box Top 20 Chart compiled from 200 Juke Boxes around the UK.

On this day the 10th of May
On this day back in 1969 Fleetwood Mac, Pink Floyd, The Move, Status Quo, Tremeloes, Marmalade, Love Sculpture, and Van Der Graaf Generator all played at The Nottingham County Football Ground, Nottingham, England. Floyd beat Marmalade in the playoff, winning 5 -3 after penalties. Van Der Graaf Generator sparked contoversy by losing its opening game. Love Sculpture opened in good form but couldn't sustain it. The Tremeloes wavered and had no counter for the fleet footed Fleetwood Mac. Status Quo couldn't maintain it and were relegated to Second Division.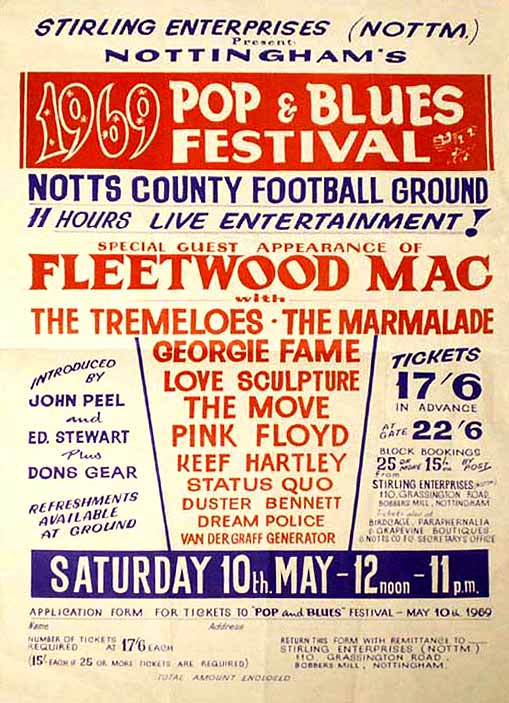 On this day the 11th of May
1981: Jamaican singer-songwriter Bob Marley died of lung cancer and a brain tumour aged 36. Had the 1981 single 'No Woman No Cry', plus over ten other UK Top 40 singles. In 1990, the 6th February was proclaimed a national holiday in Jamaica to commemorate his birth. The compilation album, Legend, released in 1984, is the best-selling reggae album ever with sales of more than 20 million copies. Time magazine chose Bob Marley & The Wailers' Exodus as the greatest album of the 20th century.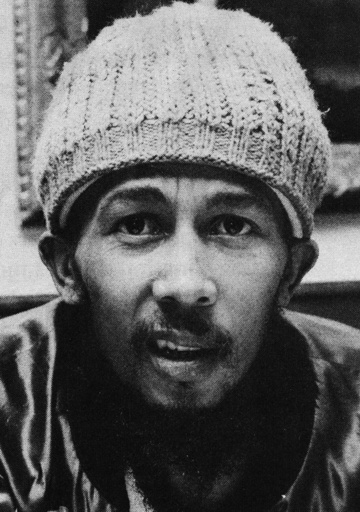 1941: Born on this day in The House Of The Rising Sun, Eric Burdon.
On this day the 12th of May
1963 Bob Dylan is invited to appear on TV's Ed Sullivan Show but refuses when he is forbidden to sing "Talking John Birch Society Blues."
1967 Pink Floyd stages the first-ever rock concert with quadraphonic sound at Queen Elizabeth Hall in England.
1967 Procol Harum release "A Whiter Shade Of Pale."
1967 The first Jimi Hendrix album, Are You Experienced?, is released. Songs include "Foxy Lady," "Hey Joe" and "Purple Haze."
On this day the 13th of May
On this day the 13th of May 1971: Jerry Lee Lewis was granted a divorce from his second wife, six months after marrying his third wife, Myra. Jerry then thought he had better get around to checking on the marital status with his first wife!
Lewis has been married seven times. His first marriage, to Dorothy Barton, lasted for 20 months, from February 1952 to October 1953. His second marriage, to Jane Mitchum, was of dubious validity because it occurred 23 days before his divorce from Barton was final. It lasted for four years, from September 1953 to October 1957. His third marriage, to his first cousin once removed Myra Gale Brown, lasted for 13 years, from December 1957 to December 1970. The scandal over his third marraige had him blacklisted from radio and he almost vanished from the music scene.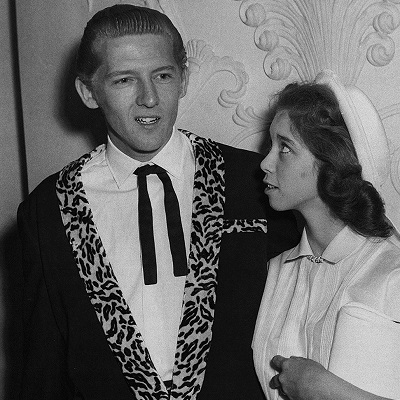 1971: Grace Slick smashed her Mercedes into a concrete wall near San Francisco's Golden Gate Park.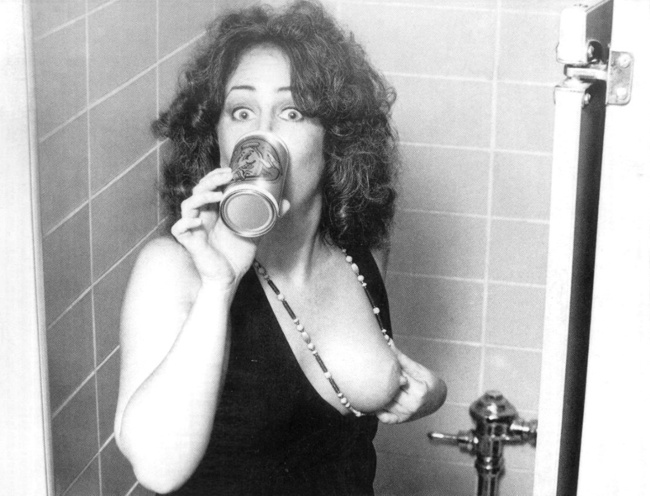 Grace, relieved after checking herself for injuries following her automobile accident
1977: Dolly Parton made her New York City debut with a concert at the Bottom Line. Many fans thought Dolly was going to debut at New York's Top Line.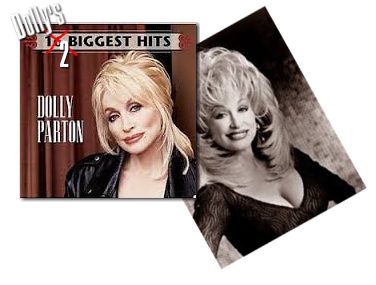 On this day the 14th of May
1956: Buddy Holly got a prescription for contact lenses. He couldn't get used to wearing them so he continued to use his trademark glasses.
1998: George Michael pleaded no contest in the Beverly Hills Municipal Court to committing a lewd act in a park restroom. He was fined $810, given 80 hours of community service but not at any of the city's restrooms. He was ordered to undergo counseling.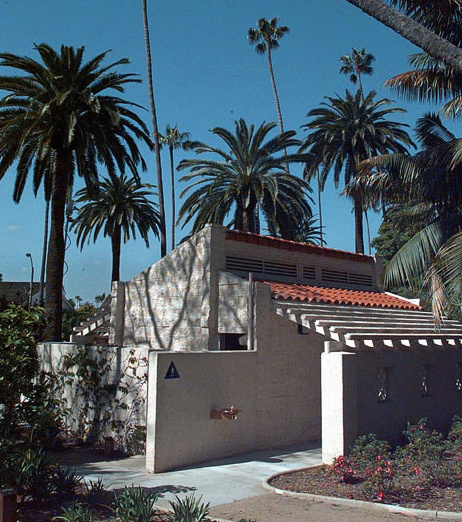 The Beverly Hills Municipality has named this facility "The George Michael Rest Rooms".
On this day the 15th of May
2007 : Ike Turner spends a day in a Los Angeles jail over a mistaken warrant. When the cops found the right warrant Ike spent a lot more time in the clink.
2000: It was reported that Britney Spears had been crowned the queen of America's fastest growing youth movement, the teenage celibates. Spears told a German magazine that she intended to abstain from sex until her wedding night.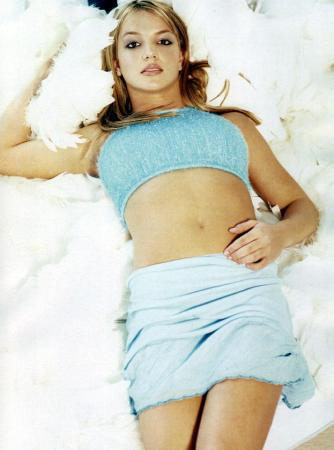 ...I can't wait to get married!
Photo caption: Brit practising her celibacy on the evening of 15th May 2000.
>
On this day the 16th of May
1969: Pete Townshend spent the night in a US jail for assaulting a man during a Who gig at The Fillmore East. What Townshend didn't know was the man who jumped onto the stage was a plainclothes policeman trying to warn the audience that a fire had broken out. The Who guitarist was later fined $30 for the offence.
The policeman didn't realize was that it was all part of the band's pyrotechnics.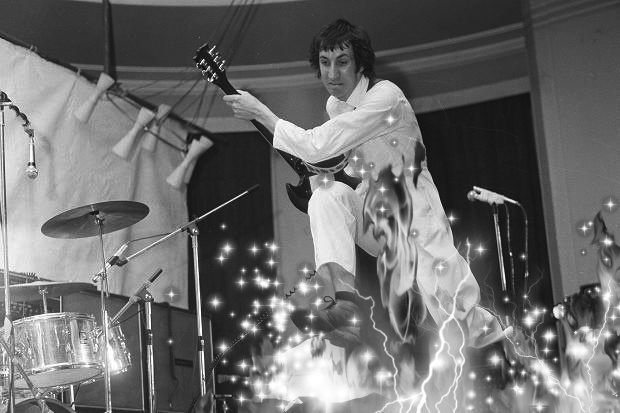 The Who's pyrotechnics get out of hand!
On this day the 17th of May
1933: Jimmie Rodgers began recording a series of 24 songs. He died nine days later at the age of 35.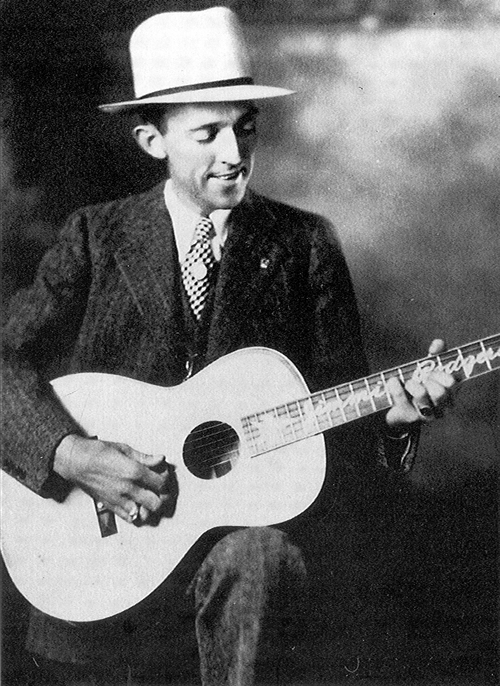 American Texas country and folk singer, musician, songwriter, recording artist, and performer Guy Clark died May 17 at the age of 74.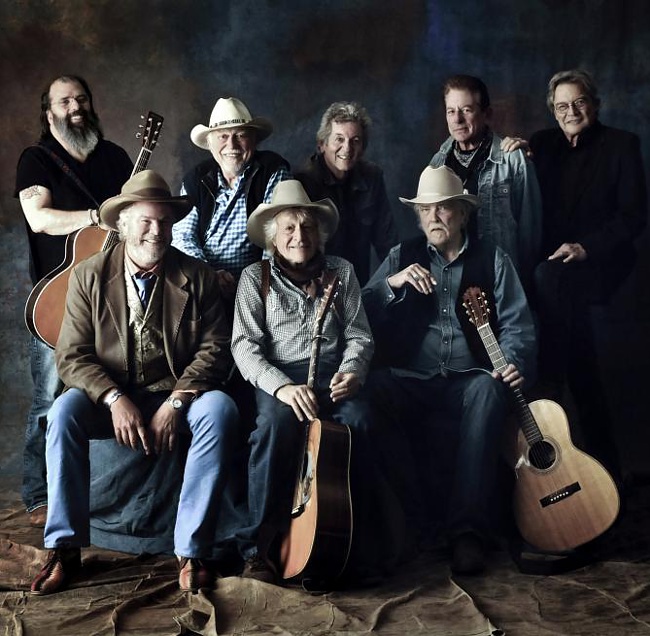 1958: "Jerry Lee Lewis Day" was held in his hometown of Farriday, LA.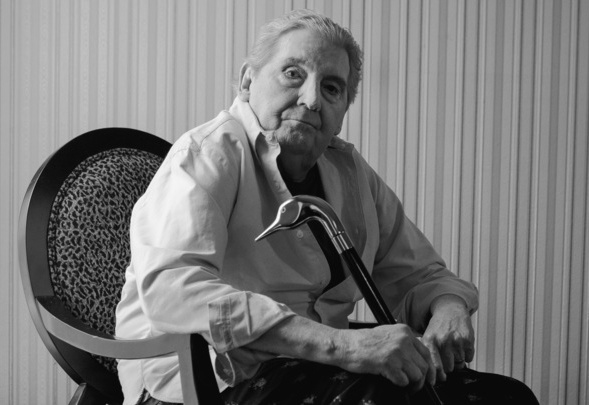 Jerry reflecting on his Jerry Lee Lewis Days.
1963: The first Monterey Folk Festival took place over three days in Monterey, California. The festival featured Joan Baez, Bob Dylan and Peter Paul and Mary. The 1967 Monterey Rock festival is remembered for the first major American appearances by Jimi Hendrix and The Who. It was also the onset of what would manifest itself many years later ...hearing loss!

On this day the 18th May
Ian Curtis of Joy Division died May 18, 1980. He hung himself in his kitchen. He was listening to Iggy Pops "The Idiot", and had just watched the movie "Stroszek" by Werner Herzog. Possible reasons for his suicide were his poor health and failed marriage ...but it was more likely the Herzog movie and the Iggy Pop album!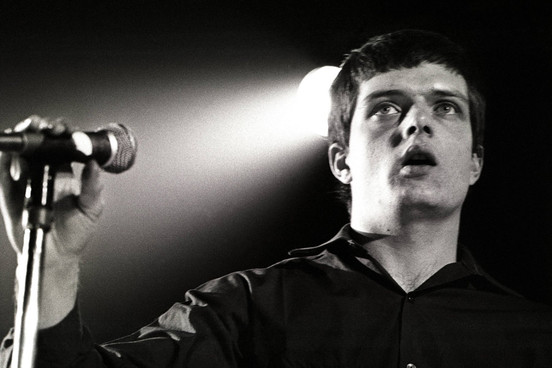 On this day the 19th of May
1960: American DJ Alan Freed was indicted along with seven others for accepting $30,650 in payola from six record companies. Two years later, he was convicted and given a suspended sentence and a $300 fine.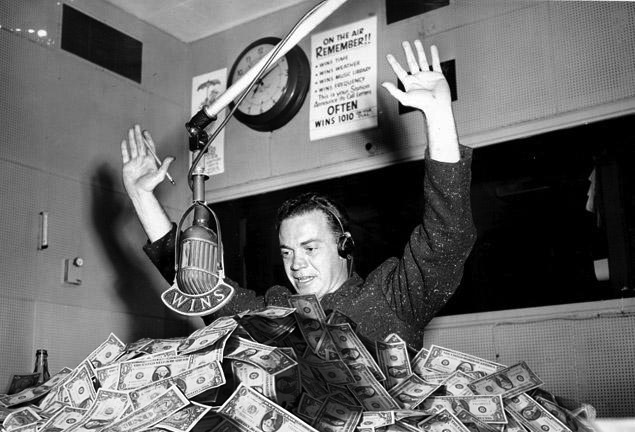 A $300 fine! Where am I going to get $300?
On this day the 20th of May
1954: Bill Haley and the Comets' "Rock Around the Clock" was released on this day. It was not successful until it was released in 1955 on the soundtrack to "Blackboard Jungle."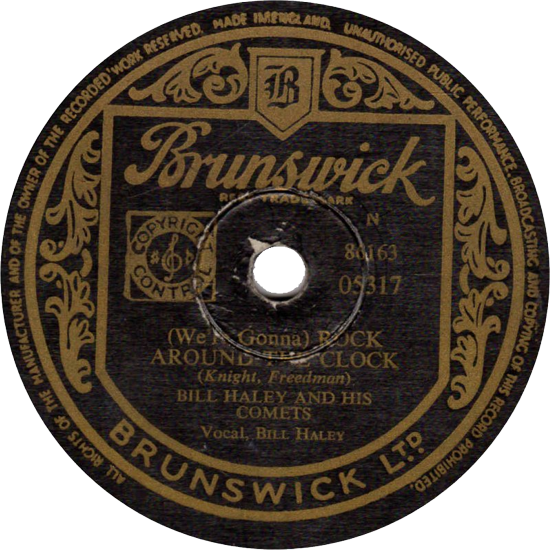 1960: Alan Freed, a disc jockey, was indicted for income tax evasion stemming from payola.
1965 : FBI agents visit Wand Records investigating the lyrics to Louie Louie. The words to 'Louie Louie' are almost impossible to understand, and are rumored to be obscene. No question that this added significantly to the sales of the single. There was probably a leak somewhere that the lyrics were obscene; otherwise no one would have realized it. This was the most ingenious marketing scheme ever. The FBI tried to track down Richard Berry, The Kingsmen, and various record company executives. They were never able to determine the actual lyrics used. To this day, the Kingsmen insist they said nothing lewd, despite the obvious mistake at the end of the instrumental, where Jack Ely started to sing the last verse one bar too soon, and can be heard yelling something in the background.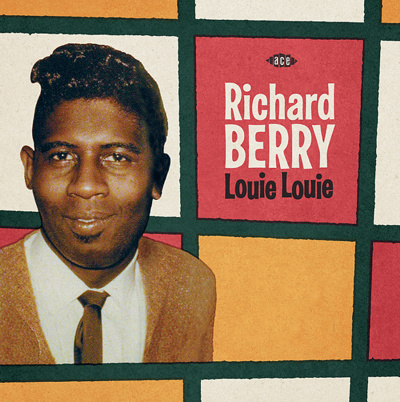 Richard Berry went into hiding from the FBI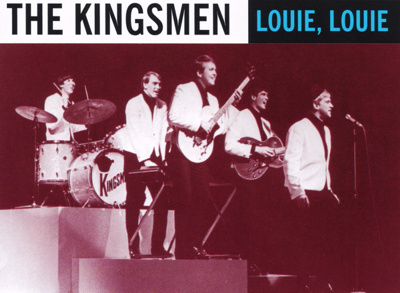 The Kingsmen insist they said nothing lewd!
Dr Jerome Douvendahns has investigated all the lyrics on this album: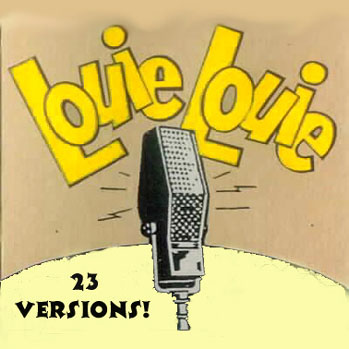 and concluded that these are the definative lyrics:
Louie, Louie, oh no. Me gotta go. Aye-yi-yi,
I said. Louie Louie, oh baby. Me gotta go.
Fine little girl waits for me. Catch a ship across the sea.
Sail that ship about, all alone. Never know if I make it home.
Every night and day, I play with my thing.
I f*#k you girl, oh, all the way.
On my bed, I'll lay her there.
I feel my bone, ah, in her hair.
Hey lovemaker, now hold my thing.
It won't take long, so leave it alone.
Hey, senorita, I'm hot as hell.
I told her I'd never lay her again.
On this day the 21st of May
Born on this day back in 1904: Thomas "Fats" Waller.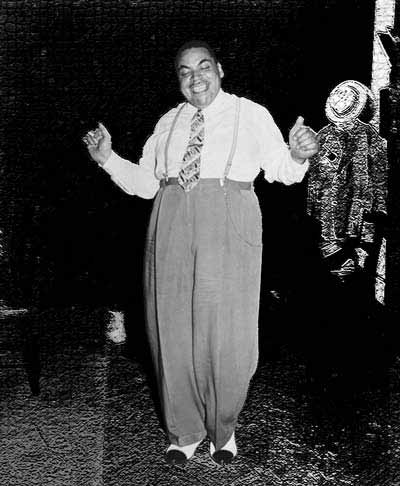 His extraordinarily light and flexible touch belied his ample physical girth.
That girth was loved by his tailor. The fabric for Fats' trousers is now in short supply.
1970: Crosby, Stills, Nash & Young released the protest single Ohio, written and composed by Neil Young in reaction to the Kent State shootings of May 4, 1970, when unarmed college students were shot by the Ohio National Guard. The guardsmen fired 67 rounds over a period of 13 seconds, killing four students and wounding nine others, one of whom suffered permanent paralysis.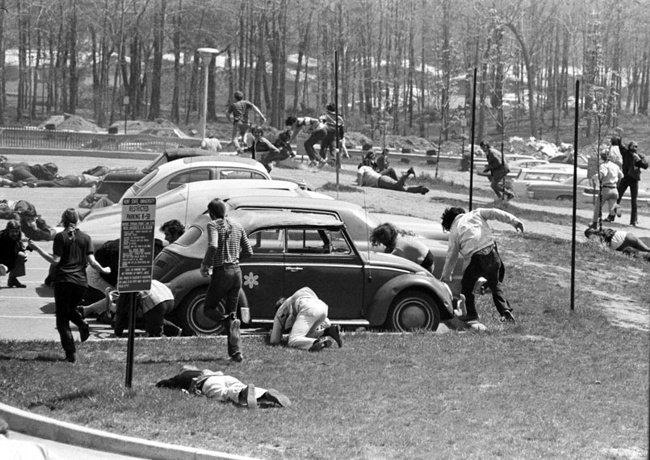 Students dive to the ground as the Guard fires on faculty and students, May 4
1980: Joe Strummer of The Clash was arrested at a Hamburg, West Germany, show after smashing his guitar over the head of an unruly audience member.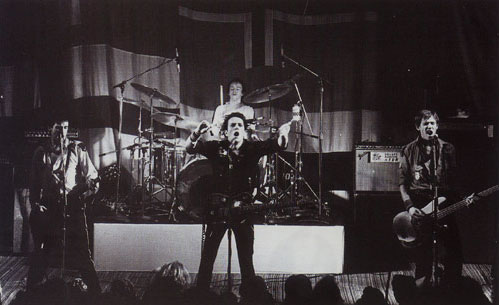 Joe was forced to play on without his guitar!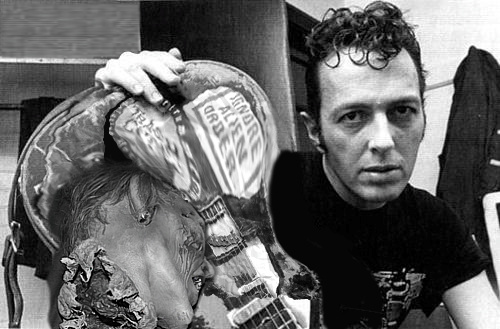 He was able to retrieve it after the concert.
On this day the 22nd of May
1958: Jerry Lee Lewis arrived at London's Heathrow Airport to begin his first British tour, along with his new bride, 14 year old third cousin, Myra. Although advised not to mention it, Lewis answered all questions about his private life. The public's shock over Lewis' marriage marks the start of a controversy leading to his British tour being cancelled after just 3 of the scheduled 37 performances.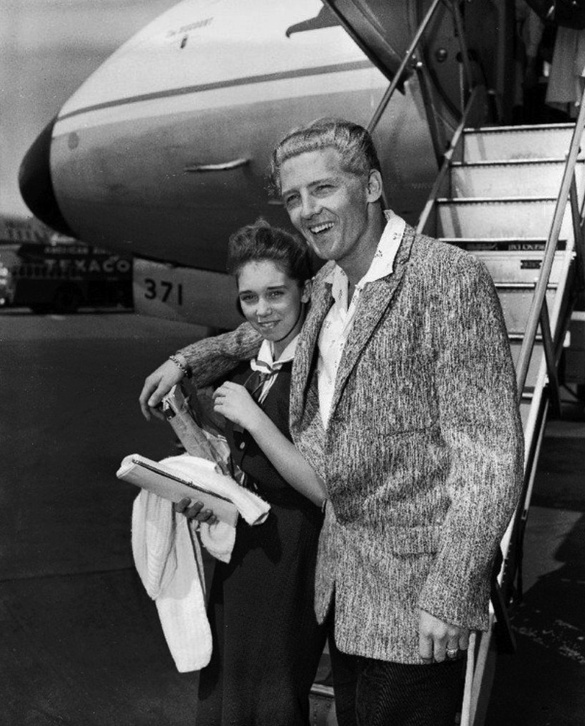 2011: Four dead dogs in 'sealed containers' were found in the Tennessee home of former Kiss guitarist Vinnie Vincent during an investigation that led to his arrest on charges of assaulting his wife. Vincent, a member of Kiss from 1982 to 1984, was released after posting $10,000 bond after his arrest. The Rutherford County Sheriff's Department initially feared that the current members of Kiss were in the sealed containers.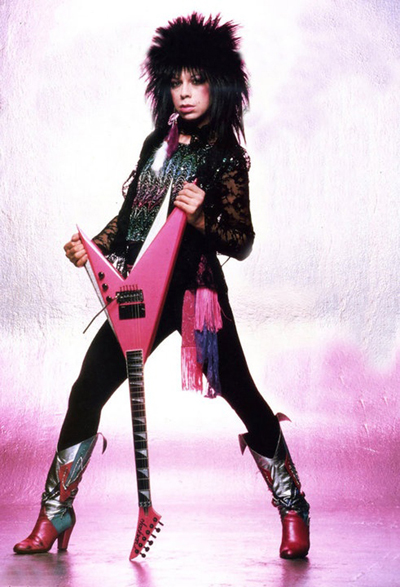 It's Vinnie learning how to play the guitar.
On this day the 23rd of May
1973: Jefferson Airplane were prevented from giving a free concert in Golden Gate Park when San Francisco authorities passed a resolution banning electronic instruments. The group later wrote 'We Built this City' about the ban.
On this day back in 1976 Bob Dylan recorded Hard Rain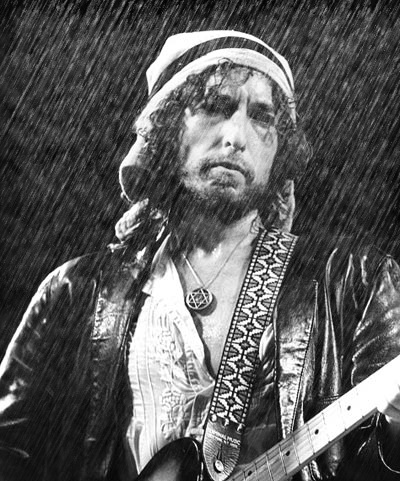 On this day the 24th of May
1963:
Elmore James
, blues guitarist, dies at 45 of a heart attack. Elmore James (1918-1963) was an enigma, seemingly unknowable as a public figure or as a private person. His first record, "Dust My Broom," released in late 1951 on Trumpet Records (Trumpet 146 [1951], 78 rpm, frequently anthologized since), announced him as a bluesman of the first rank, and in early 1952 it became a Top 10 hit in many regional markets from Mississippi to Los Angeles. His high, wailing voice and the piercing tones produced on his guitar with a tube or "bottleneck slide" on his fretting hand were readily identifiable trademarks to even the most casual listener of blues. During the rest of his life, James seemed to shun interviews, but nonetheless his music earned him a succession of hit records and fame that continued after his premature death. As with any other human being, James possessed several contradictions: affable, yet at times temperamental; impulsive to take any performing gig, but slow to leave Mississippi in the early 1960s despite racism and civil unrest; a hard drinker, and also a good cook of fried chicken.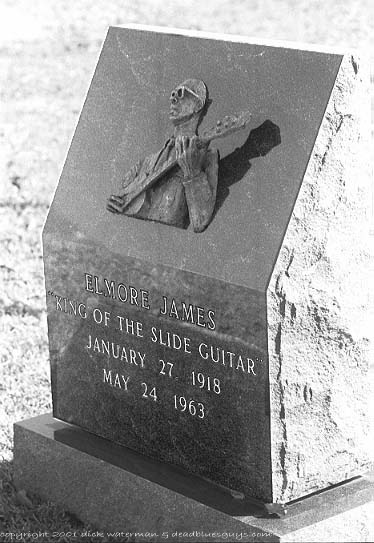 Newport Missionary Baptist Church Cemetery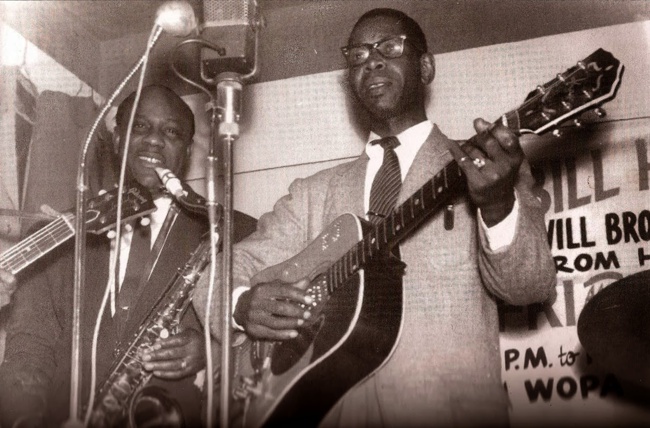 24 May 1941: Birth of Robert Zimmerman, who changed his name 18 years later to Bob Dylan.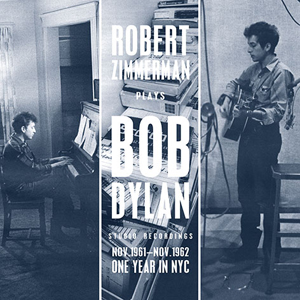 On this day the 25th of May
1965: Sonny Boy Williamson II [Aleck Miller], American blues harmonica player, singer and songwriter, dies at 65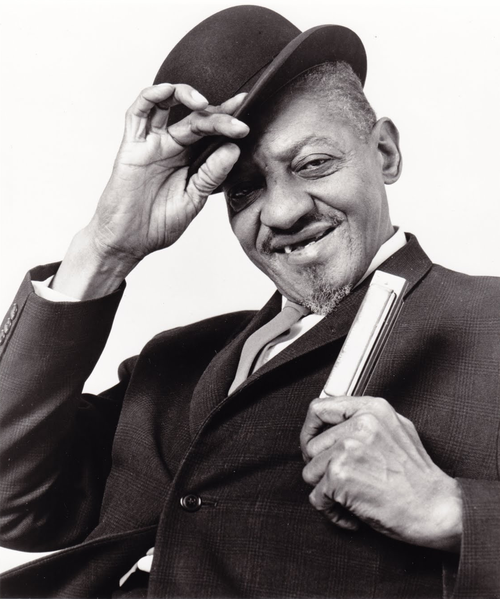 On this day back in 1974 at a London, 1,000 people needed medical treatment at a David Cassidy concert.

1933, American country singer Jimmie Rodgers who was among the first country music superstars and pioneers, died from a pulmonary hemorrhage while staying at the Taft Hotel; he was only 35 years old.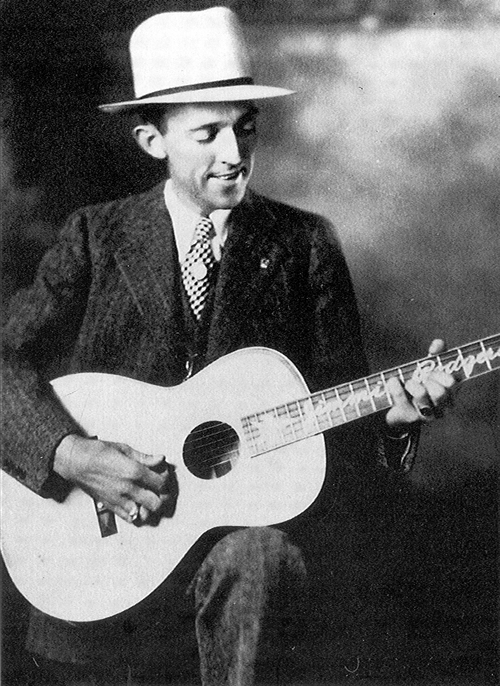 On this day the 26th of May
1996: Firemen arrive at the burning home of Eric Clapton to find the guitarist running in and out of the home to save his guitar collection. The house is gutted, with about three million dollars' damage.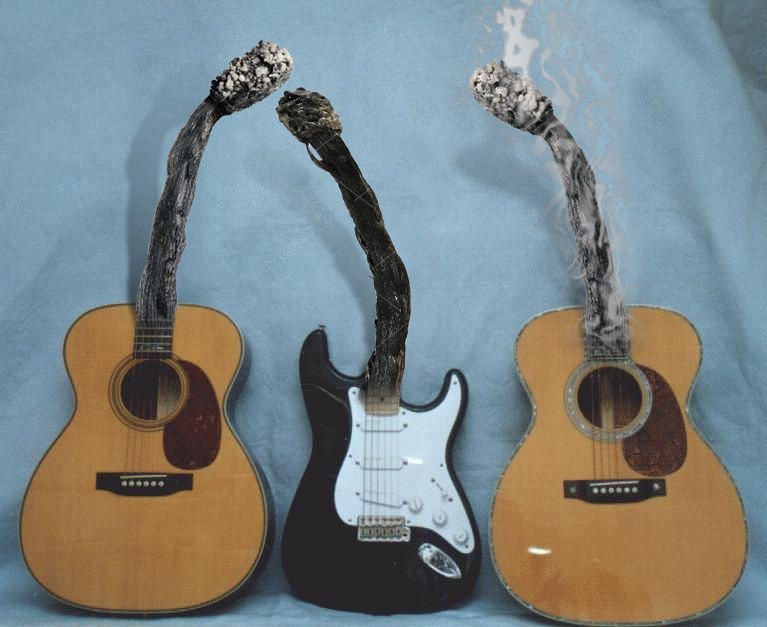 Eric managed to save 3 guitars from his collection
>
On this day the 27th of May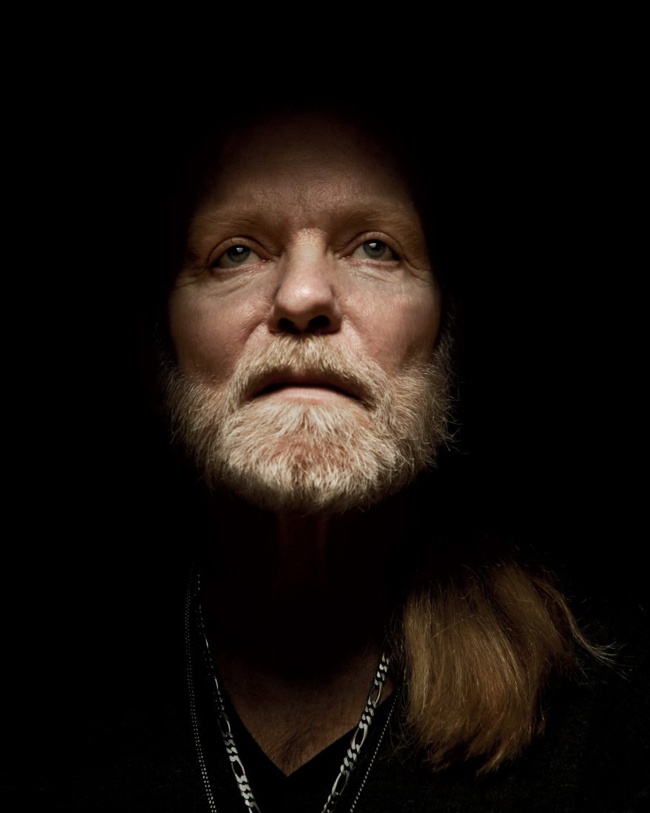 Gregg Allman, a founding member of the Allman Brothers Band, the incendiary group that inspired and gave shape to both the Southern rock and jam-band movements, died on Saturday 27th May 2017 at his home in Savannah, Ga. He was 69. His publicist, Ken Weinstein, said the cause was complications of liver cancer.

1987, during a show in Rome's Flaminio Stadio, U2's sound system set off earthquake alarms in two neighborhoods.

2007, Saatchi & Saatchi were fired by Dr Martens for running an advertising campaign featuring dead rock stars such as Kurt Cobain and Sid Vicious wearing the brand's boots in heaven. David Suddens, the chief executive of Dr Martens parent company Airwear, said the brand had not commissioned the series of four print ads. "Dr Martens are very sorry for any offence that has been caused by the publication of images showing dead rock icons wearing Dr Martens boots."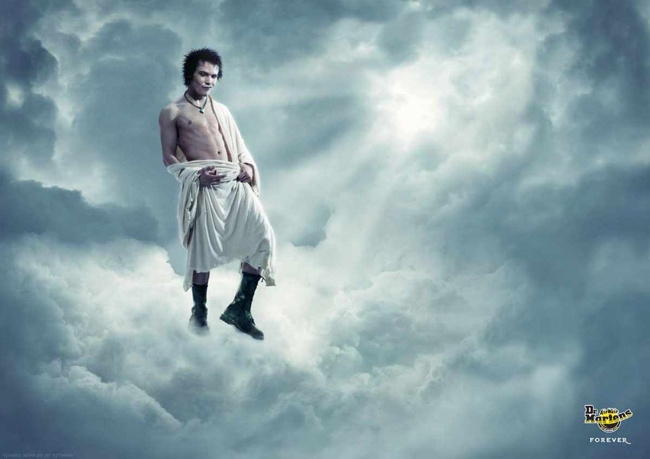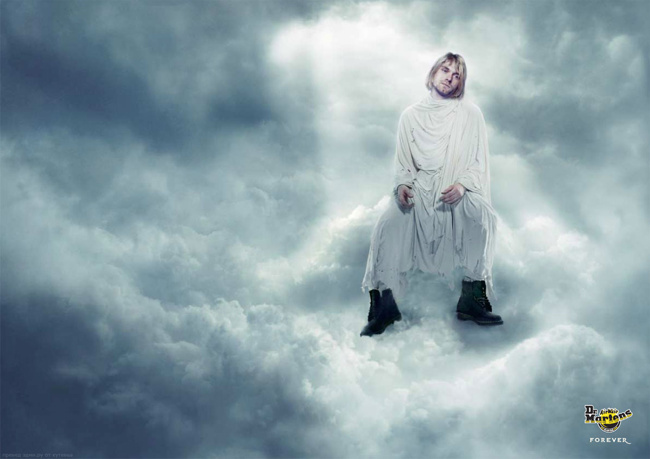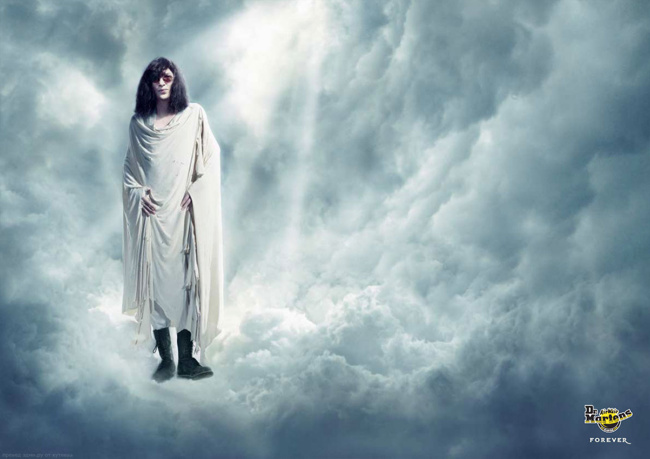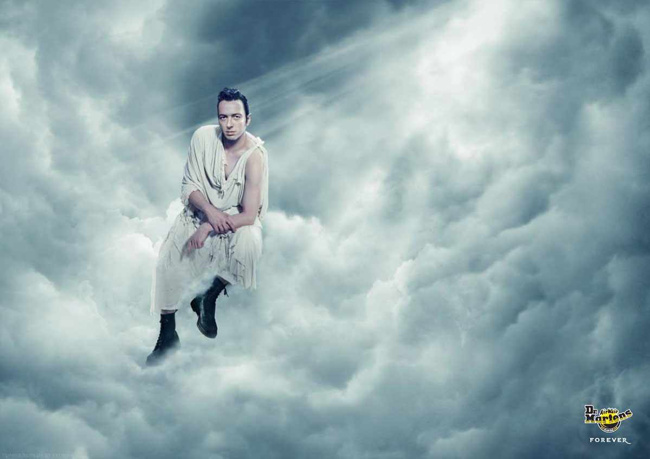 Saatchi & Saatchi have been hired by Dr Martens to promote a new line of Hi Heel Pink Boots. The ads will feature Prince up in heaven wearing them!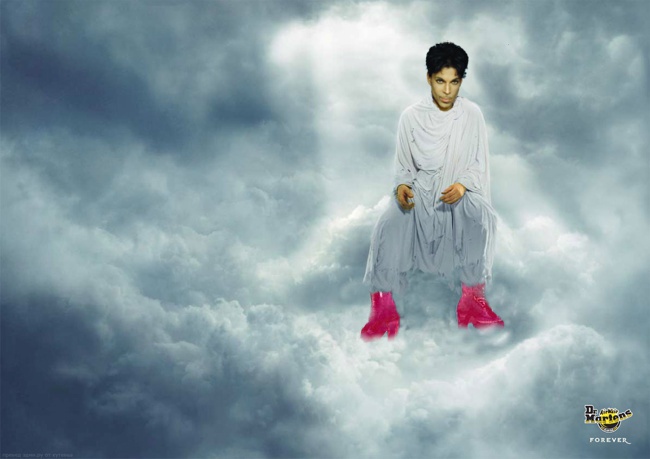 On this day the 28th of May
Born on this day back in 1910 blues guitarist T-Bone Walker in Linden Tx.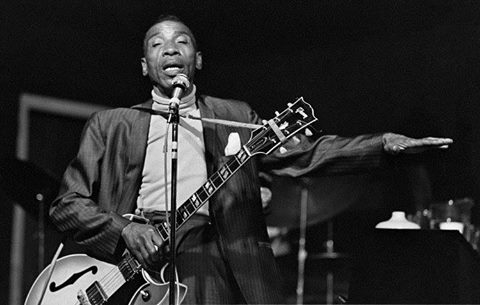 On this day the 29th of May
1999: Photographers taking shots of old cars wrecked at the bottom of Malibu's Decker Canyon discover the body of Iron Butterfly bassist Philip Kramer, who had gone missing on February 12, 1995. His death is ruled a suicide.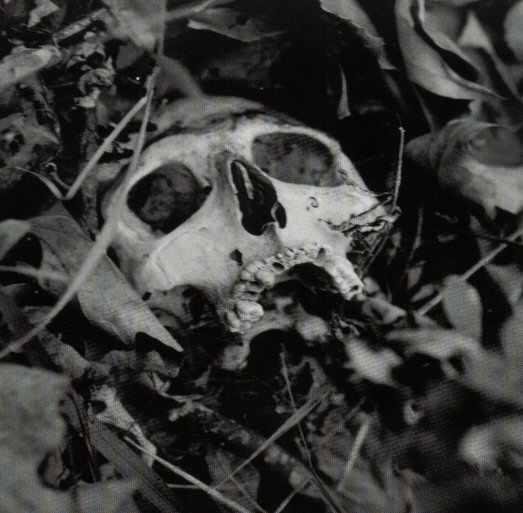 Skull identified as belonging to Philip Taylor Kramer, discovered in Decker Canyon (near Malibu, CA) in 1999.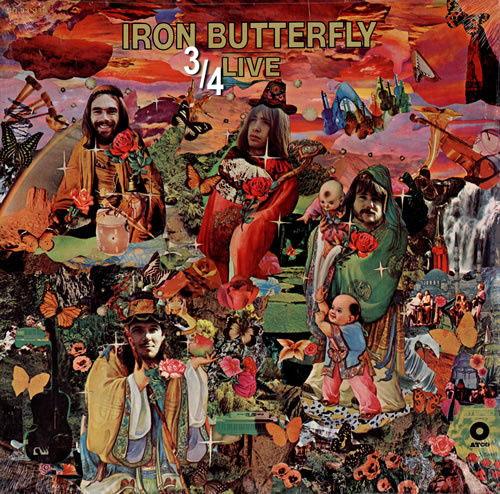 Iron Butterfly's latest album!
On this day the 30th of May
1987: The Los Angeles Times reports that Michael Jackson has offered $50,000 for the bones of "The Elephant Man," John Merrick, who died in 1890. Said Jackson's manager: "Jackson has a high degree of respect for the memory of Merrick. He has read and studied all material about the Elephant Man, and has visited the hospital in London twice to view Merrick's remains."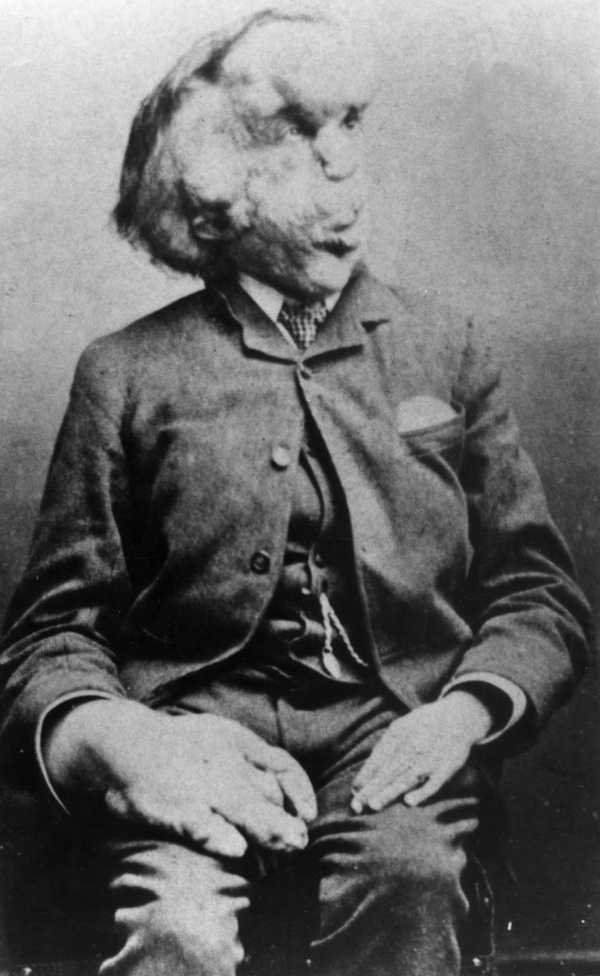 "The Elephant Man" Joseph Merrick would have been a big fan of Jacko!
On this day the 31th of May
1976: The Who gave themselves a place in the Guinness book of Records as the loudest performance of a rock band at 120 decibels, when they played at Charlton Athletic Football ground.
... "What?"

... I said
"THE WHO GAVE THEMSELVES A PLACE IN THE GUINNESS BOOK OF RECORDS AS THE LOUDEST PERFORMANCE OF A ROCK BAND AT 120 DECIBELS, WHEN THEY PLAYED AT CHARLTON ATHLETIC FOOTBALL GROUND."

... "WHAT?"