The Roots and Blues Hour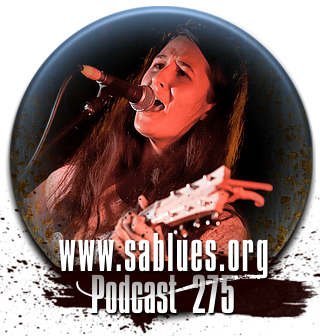 Podcast 275
from
www.sablues.org
PLAYLIST: ARTIST - ALBUM - TRACK.
1 Caroline Spence - Spades and Roses - Hotel Amarillo.
2 Scott H. Biram - The Bad Testament - Long Old Time.
3 Sallie Ford - Soul Sick - Record on Repeat.
4 Jesse Waldman - Mansion Full of Ghosts - Hope In The Shadows.
5 Jess Ribeiro - Kill it yourself - Hurry Back To Love.
6 Shelby Earl - The Man Who Made Himself A Name - The Man Who Made Himself a Name.
7 Steve Kozak - It's Time - One Woman I Need.
8 Beth Bombara - Map & No Direction - When I Woke.
9 Valerie June - The Order Of Time - Slip Slide On By.
10 The Mojo Stars - Under The Influence - Under The Influence.
11 John Moreland - It Don't Suit Me.
12 Sera Cahoone - From Where I Started - Taken It's Toll.
13 Son Volt - Notes of Blue -Static.
14 TG Swampbusters - Swamp Rock Country Blues - Georgia Rollin' Stone.
15 Pieta Brown - Postcards - Station Blues.
16 Jess Ribeiro - Kill it yourself - If You Were A Kelpie.
17 Sunshine & The Rain - The Darkness Of My Night - I'm Not Your Girl.
*pictured
Audio Stream Quality: MP3 CBR 44100Hz 320kbps.
DOWNLOAD
to your mobile media device.

Podcast 275. April 2017's edition of THE ROOTS & BLUES HOUR
featuring Caroline Spence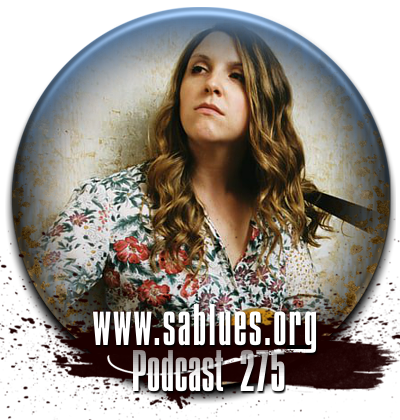 Subscribe to SA Roots& Blues
(It's FREE) and obtain your 'user name' and 'password' to the 'Subscribers' page and download the latest quality MP3 podcasts to your Player!
'The Roots and Blues Hour'
Once a month Jerome Douvendahns presents a rich mature selection from the genres of roots, alt. country, blues, folk and indie alt. rock. Each podcast highlights new and recent releases from these genres. Podcast duration is about an hour.
Thanks to the musicians, promoters and distributors who have allowed us to present their music.