The Roots and Blues Hour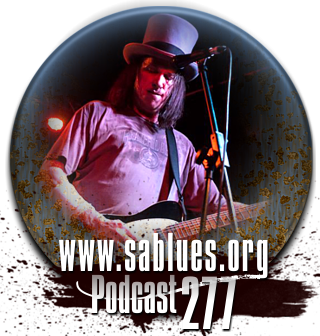 Podcast 277
from
www.sablues.org
PLAYLIST: ARTIST - ALBUM - TRACK.
1 Dan Baird* and Homemade Sin - Rollercoaster - It's alright.
2 The Steel Woods - Straw in the Wind - Axe.
3 John Mellencamp - Sad Clowns & Hillbillies - All Night Talk Radio.
4 Garland Jeffreys - 14 Steps to Harlem - 14 Steps to Harlem.
5 Sarah Shook & The Disarmers - Sidelong - Sidelong.
6 Chris Shiflett - West Coast Town - West Coast Town.
7 Shawn Williams - Shadow - Shadow.
8 Chuck Prophet - Bobby Fuller Died For Your Sins - Bobby Fuller Died For Your Sins.
9 Hurray For The Riff Raff - The Navigator - Living In The City.
10 Little Hurricane - Same Sun Same Moon - Lake Tahoe Eyes.
11 All Our Exes Live in Texas - When We Fall - Tell Me.
12 BoDeans - 13 - My Hometown.
13 Beth Bombara - Map & No Direction - Made, for Now.
14 Che-Val - I'm Yours.
15 Broken Sun - In the Night Time.
16 Karen Elson - Double Roses - Why Am I Waiting.
17 Holly Macve - Golden Eagles - White Bridge.
*pictured
Audio Stream Quality: MP3 CBR 44100Hz 320kbps.
DOWNLOAD
to your mobile media device.

Podcast 277. May 2017's edition of THE ROOTS & BLUES HOUR
featuring Shawn Williams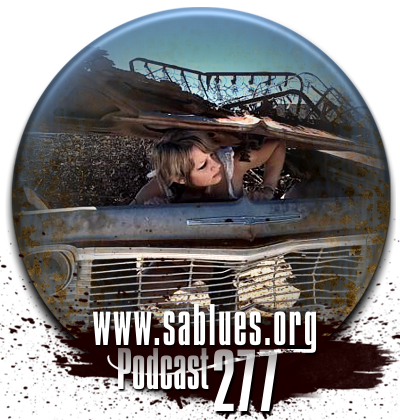 Trigger warning!
Chris and Shawn let fly a few times with that good ol' Anglo Saxon 4 letter expetive!
It's Shawn in the shadow on YoyTube!
Subscribe to SA Roots& Blues
(It's FREE) and obtain your 'user name' and 'password' to the 'Subscribers' page and download the latest quality MP3 podcasts to your Player!
'The Roots and Blues Hour'
Once a month Jerome Douvendahns presents a rich mature selection from the genres of roots, alt. country, blues, folk and indie alt. rock. Each podcast highlights new and recent releases from these genres. Podcast duration is about an hour.
Thanks to the musicians, promoters and distributors who have allowed us to present their music.