July 2017's BLUES TIME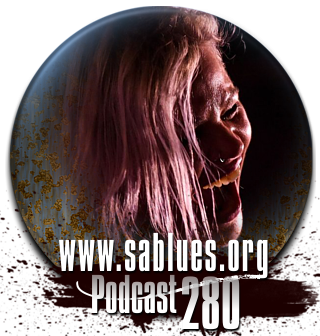 Podcast 280
from
www.sablues.org
1 John McNamara - Rollin' With It - One, Two of a Kind.
2 Blues Arcadia - EP - Rockin' Chair.
3 The Kate Lush Band - Let It Fly - Pack It Up.
4 Keith Hall Blues Band - The Thrill - Everybody Knows The Blues.
5 Ivor Simpson-Kennedy - Take the good with the bad.
6 James Southwell - Where The Wind Blows - Leave me here.
7 Simon Kinny-Lewis - Street Blues - Street Blues.
8 The Teskey Brothers - Half Mile Harvest - Crying Shame.
9 Rockin' Johnny Burgin - Neoprene Fedora - My Baby's Gone.
10 Karen Lovely* - Fish Outta Water - Big Black Cadillac.
11 Watermelon Slim - Golden Boy - Mean Streets.
12 Carolyn Wonderland - Moon Goes Missing - Swamp.
13 Jim Allchin - Decisions - Artificial Life.
14 Shannon McNally - Black Irish - Low Rider.
15 North Mississippi Allstars - Prayer for Peace - Stealin'.
16 Bror Gunnar Jansson - And the Great Unknown, Vol. 2 - Moan Snake Moan, Pt. 3 (The Bear Snake).
17 Breanna Barbara - Mirage Dreams - Sailin' Sailin'.
*pictured
Audio Stream Quality: MP3 CBR 44100Hz 320kbps.
DOWNLOAD
to your mobile media device.

Podcast 280. July 2017's edition of BLUES TIME
featuring Carolyn Wonderland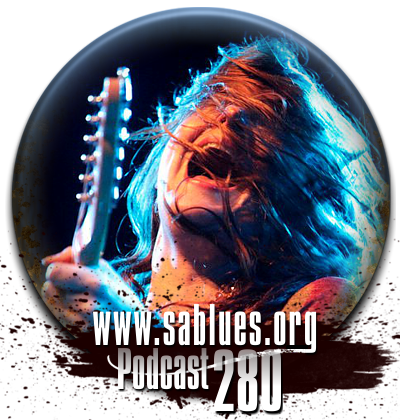 Subscribe to SA Roots& Blues
(It's FREE) and obtain your 'user name' and 'password' to the 'Subscribers' page and download the latest quality MP3 podcasts to your Player!
'The Roots and Blues Hour'
Once a month Jerome Douvendahns presents a rich mature selection from the genres of roots, alt. country, blues, folk and indie alt. rock. Each podcast highlights new and recent releases from these genres. Podcast duration is about an hour.
Thanks to the musicians, promoters and distributors who have allowed us to present their music.