The Roots and Blues Hour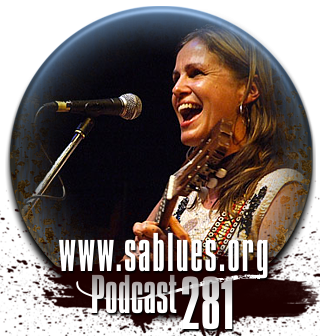 Podcast 281
from
www.sablues.org
PLAYLIST: ARTIST - ALBUM - TRACK.
1 Sara Tindley* - Wild and Unknown - Wild and Unknown.
2 Jason Isbell and the 400 Unit - The Nashville Sound - White Man's World.
3 Shannon McNally - Black Irish - I Went To The Well.
4 Steve Earle & The Dukes - So You Wannabe an Outlaw - Lookin' for a Woman.
5 Chastity Brown - Silhouette of Sirens - Pouring Rain.
6 Rockin' Johnny Burgin - Neoprene Fedora - Our Time Is Short.
7 Shawn Williams - Shadow - Stella.
8 Porter Union - Porter Union - Don't You Know.
9 Jade Jackson - Gilded - Troubled End.
10 The Delta Saints - Monte Vista - California.
11 Kelly Brouhaha - Single - As Long As There Is A Smile.
12 Alyssa Bonagura - Road Less Traveled - Comin' Up from the Underground.
13 Phoebe Hunt & The Gatherers - Shanti's Shadow - Frolic of the Bees.
14 Hope In High Water - Never Settle - She Cries.
15 Jen Cloher - Forgot Myself.
16 Thea Gilmore - The Counterweight - Sounds good to me.
17 Lauren Barth - Forager - Want It Back.
18 The Heck - Why!
*pictured
Audio Stream Quality: MP3 CBR 44100Hz 320kbps.
DOWNLOAD
to your mobile media device.

Podcast 281. July 2017's edition of THE ROOTS & BLUES HOUR
featuring Kelly Brouhaha's new single.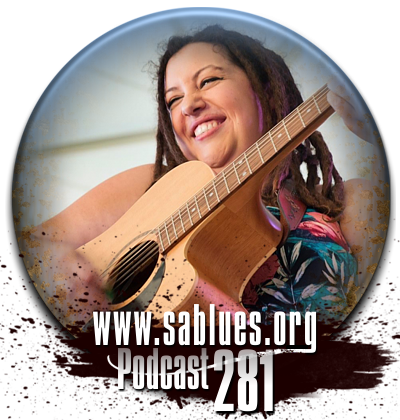 Subscribe to SA Roots& Blues
(It's FREE) and obtain your 'user name' and 'password' to the 'Subscribers' page and download the latest quality MP3 podcasts to your Player!
'The Roots and Blues Hour'
Once a month Jerome Douvendahns presents a rich mature selection from the genres of roots, alt. country, blues, folk and indie alt. rock. Each podcast highlights new and recent releases from these genres. Podcast duration is about an hour.
Thanks to the musicians, promoters and distributors who have allowed us to present their music.