The Roots and Blues Hour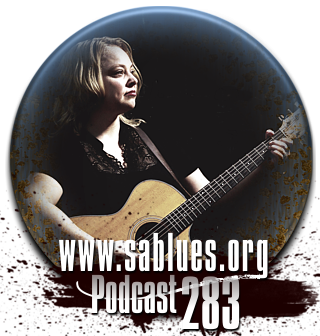 Podcast 283
from
www.sablues.org
PLAYLIST: ARTIST - ALBUM - TRACK.
1 Benjamin Booker - Witness - Overtime.
2 Robyn Ludwick - This Tall to Ride - Love You for It.
3 Shane Nicholson - Love and Blood - Safe.
4 Tracy McNeil and the Goodlife - Thieves - Whiterose.
5 Raised By Eagles - I Must Be Somewhere - Shape & Line.
6 Lynn Jackson* - Follow That Fire - Mystery Novels.
7 Hoolios - God Invents Rock N Roll - Down To You.
8 Lilly Hiatt - Trinity Lane - Trinity Lane.
9 Sarah King - Back Home.
10 Suzanne Santo - Ruby Red - Blood On Your Knees.
11 Lo Tom - Lo Tom - Find the Shrine.
12 Ana Egge & The Sentimentals - Say That Now - Take Off My Dress.
13 Tyler Childers - Purgatory - Born Again.
14 Cale Tyson - Careless Soul - Careless Soul.
15 Angharad Drake - Ghost - Baby.
16 Jerry Douglas - Three Bells - North.
*pictured
Audio Stream Quality: MP3 CBR 44100Hz 320kbps.
DOWNLOAD
to your mobile media device.

Podcast 283. August 2017's edition of THE ROOTS & BLUES HOUR
featuring Lilly Hiatt's Trinity Lane.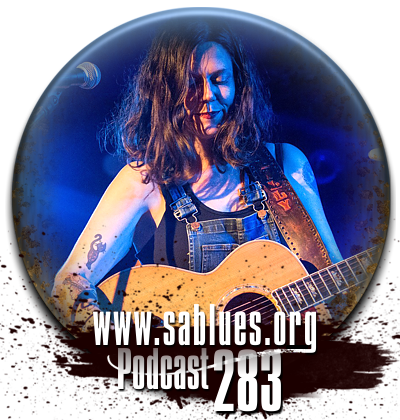 Subscribe to SA Roots& Blues
(It's FREE) and obtain your 'user name' and 'password' to the 'Subscribers' page and download the latest quality MP3 podcasts to your Player!
'The Roots and Blues Hour'
Once a month Jerome Douvendahns presents a rich mature selection from the genres of roots, alt. country, blues, folk and indie alt. rock. Each podcast highlights new and recent releases from these genres. Podcast duration is about an hour.
Thanks to the musicians, promoters and distributors who have allowed us to present their music.