The Roots and Blues Hour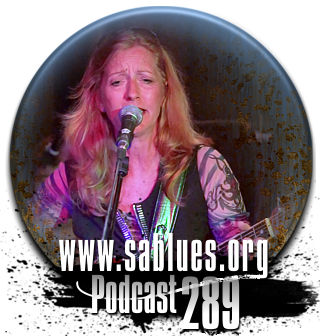 Podcast 289
from
www.sablues.org
PLAYLIST: ARTIST - ALBUM - TRACK.
1 B Keyler* - Echoes - I Know.
2 Boo Boo Weavils - Mud And Honey - Deadlines.
3 Margo Price - All American Made - A Little Pain.
4 Tyminski - Southern Gothic - Perfect Poison.
5 Langhorne Slim - Lost at Last (Vol.1) - Zombie.
6 Fiona Silver - Little Thunder - Housewife.
7 It's Just Craig - Dark Corners - Go.
8 Joe Henry - Thrum - Dark is light enough.
9 Samantha Fish - Belle of the West - Blood in the Water.
10 Simon Joyner - Step into the Earthquake - Annie's blues.
11 Phoebe Hunt & The Gatherers - Shanti's Shadow - Lint Head Gal.
12 Ane Brun - Leave Me Breathless - Into My Arms.
13 Joana Serrat - Dripping Springs - Candles.
14 Hiss Golden Messenger - Hallelujah Anyhow - Jenny of the Roses.
15 The Collection - Listen to the River - You Taste Like Wine.
16 B Keyler - Echoes - Shot.
17 Melange - Viento Bravo - Ruínas.
*pictured
Audio Stream Quality: MP3 CBR 44100Hz 320kbps.
DOWNLOAD
to your mobile media device.

Podcast 289. November 2017's edition of THE ROOTS & BLUES HOUR
featuring Fiona Silver.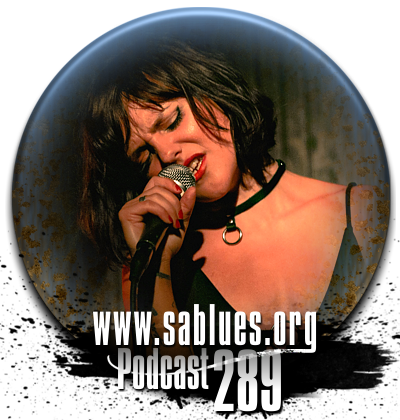 Subscribe to SA Roots& Blues
(It's FREE) and obtain your 'user name' and 'password' to the 'Subscribers' page and download the latest quality MP3 podcasts to your Player!
'The Roots and Blues Hour'
Once a month Jerome Douvendahns presents a rich mature selection from the genres of roots, alt. country, blues, folk and indie alt. rock. Each podcast highlights new and recent releases from these genres. Podcast duration is about an hour.
Thanks to the musicians, promoters and distributors who have allowed us to present their music.