December 2017's BLUES TIME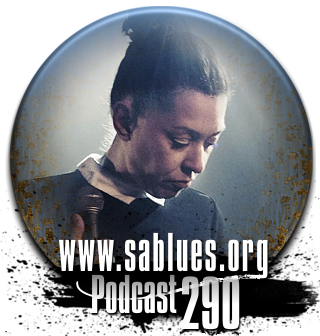 Podcast 290
from
www.sablues.org
1 Thorbjorn Risager and The Black Tornado - Change My Game - Maybe It's Alright.
2 Chris Daniels and The Kings with Freddi Gowdy - Blues With HornsVol1 - Sweet Memphis.
3 Luke Winslow-King - I'm Glad Trouble Don't Last Always - Louisiana Blues.
4 Randall Bramblett - Juke Joint at the Edge of the World - Garbage Man.
5 Van Morrison - Roll with the Punches - Ordinary People.
6 Betty Bonifassi* - Lomax - No More My Lawrds.
7 Southern Avenue - Southern Avenue - Don't Give Up.
8 Nikko & Snooks - Nikko & Snooks - Find your way back home.
9 Tiny Legs Tim - Melodium Rag - Religions serve the devil well
10 Eilen Jewell - Down Hearted Blues - You Know My Love.
11 Mindi Abair And The Boneshakers - The East West Sessions - Done Me Wrong.
12 Samantha Fish - Belle of The West - Blood in the Water.
13 Heather Newman - Burn Me Alive - Willie James.
14 Sharon Jones - Soul of a Woman - Sail On!
15 The Meltdown - The Meltdown - Don't Hesitate.
16 Selwyn Birchwood - Pick Your Poison - Trial By Fire.
17 Taj Mahal & Keb' Mo' - TajMo - Squeeze Box.
18 Rockin' Johnny Burgin - Neoprene Fedora - My Baby's Gone.
19 Guy Davis, Fabrizio Poggi - Sonny & Brownie's Last Train - Freight Train.
20 Strange Angels - In Flight With Elmore James - Mean Mistreatin' Mama.
*pictured
Audio Stream Quality: MP3 CBR 44100Hz 320kbps.
DOWNLOAD
to your mobile media device.

Podcast 290. December 2017's BLUES TIME SPECIAL
In podcast 290 the good blues doctor Jerome Douvendahns presents his
TOP 20 BLUES TRACKS OF 2017
.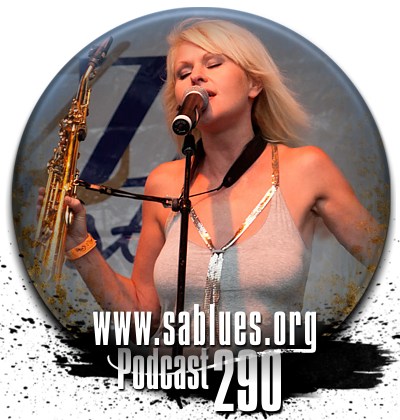 Featuring Mindi Abair And The Boneshakers
Subscribe to SA Roots& Blues
(It's FREE) and obtain your 'user name' and 'password' to the 'Subscribers' page and download the latest quality MP3 podcasts to your Player!
'The Roots and Blues Hour'
Once a month Jerome Douvendahns presents a rich mature selection from the genres of roots, alt. country, blues, folk and indie alt. rock. Each podcast highlights new and recent releases from these genres. Podcast duration is about an hour.
Thanks to the musicians, promoters and distributors who have allowed us to present their music.