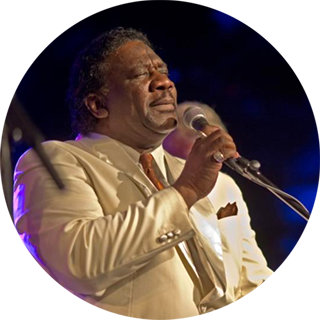 MUD MORGANFIELD
+ Special Guest
The Gov | Fri 7 Apr
Tickets: $35 + Booking Fee | $70 dinner & show (2 course)
Doors open @ 6pm for dinner| 7:30 pm GA
Spend some time listening to the music of Mud Morganfield and you'll hear something familiar. And it all makes sense when you connect the dots that he's the eldest son of Blues great McKinley Morganfield, otherwise known as Muddy Waters.
Mud Morganfield grew up surrounded by music, and particularly the Blues, and he's played music all of his life, starting with the drums his dad gave him as a child, then moving on to the bass guitar.
Possessing a baritone voice very much like his father's, and blessed with similar vocal phrasing and a sense of how to command a stage, Morganfield cut his teeth on the southside of Chicago and soon became a popular draw on the Blues club and festival circuit; mixing both original songs and Muddy Waters classics into his live sets.
Morganfield has described the resemblance of the tone and timbre of his voice to that of his father's voice as a double-edged sword. The similarity is evident in For Pops: A Tribute To Muddy Waters, an album on which Morganfield performs several Muddy Waters songs. This album won a Blues Music Award in the 'Traditional Blues Album' category in 2015.
Morganfield's inclusion of Muddy Waters songs in his performance is a way of singing his love and pride of his father. He says,
"I'm not Muddy Waters and I'm certainly not trying to be Muddy Waters. I'm Mud Morganfield but when I'm up on stage I always feel pops is there with me and it means so much that I can get on stage and keep his music alive around the world."
Mud is a dynamic performer and entertainer that can command the stage, engage the crowd, and wow them with some of the best true Chicago Blues they have ever seen.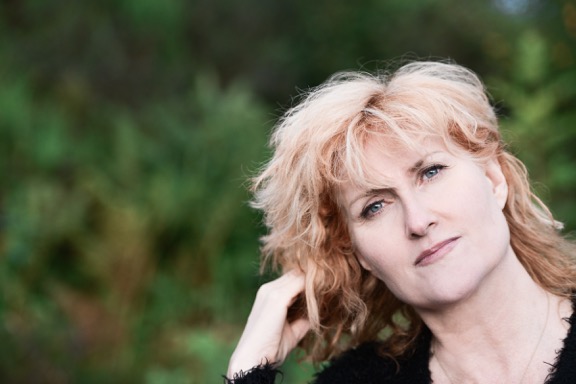 EDDI READER
Wednesday 22nd March Trinity Sessions - Adelaide,SA
Acclaimed Scottish singer Eddi Reader returns to Australia in March 2017 for an extensive tour that marks a highpoint in her towering career.
"One of the great voices in British music" Acoustic magazine

Renowned as a vocalist adorned by her peers, critics and a devoted global audience Reader has recently released The Best of Eddi Reader a career spanning double album compilation that collects thirty of her most consistently beautiful, often deeply personal and intimate songs.

Featuring material from across Eddi's remarkable 30 year recording career the new album includes the charming acoustic pop of 1988's beloved chart topper Perfect (with Fairground Attraction), right up to her remarkable 2015 versions of the standard Moon River and Amy Winehouse's Love Is A Losing Game.

Reflecting on the album Eddi says, "When I listened through to this collection I found myself reconnecting with every chord, melodic shift, percussion push and vocal thread. It reminded me of myself like little Polaroids. I can't believe how beautiful it is- I am very proud of this music."
She has every right to be proud. This is a vocalist that moved Jools Holland to comment, "Eddi Reader is one of my favourite singers of all time," and The Sunday Times to offer, "Just perfect – Eddi Reader gets every song just right".
For this tour, which sees Reader and her four piece band combining festival appearances with her own shows, Reader will perform songs from across her enduring career. This will include songs from what some consider her finest achievement – the songs from her 2003 album The Songs of Robert Burns, a timeless interpretation showcasing the poems of Scotland's national bard, an album that gained her an MBE for outstanding contributions to the arts. That rare award complements 3 Brit Awards and a host of other accolades generated by a stellar and deeply respected career. An extended version of the album was recently re-released to mark Burn's 250th birthday.

What sets Eddi apart is the depth and quality of the emotional performance and ability not only to move the listener, but to connect her experience to that of her audience. From the traditional to the contemporary, Eddi Reader extinguishes the preordained boundaries of genre, bringing joyous life to all forms of song. Her rare blend of meltingly true vocals and towering romanticism combine with an astute and pragmatic nature to make her a unique and powerful figure in contemporary British music.

This tour promises to again fulfill the close relationship that Eddi has with her loyal Australian audience. "I like to transfer ideas, I need to communicate", she says. "It's always about telling a story and changing the atmosphere. I enjoy that moment that I have with people [in the audience]. I'll be in front of them sharing that moment – I want to tell them a story and I want the story to be musical."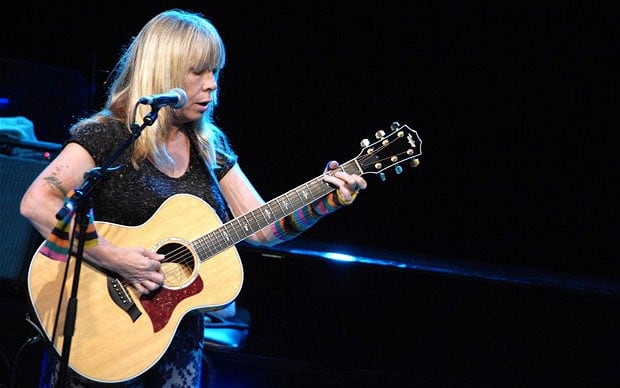 RICKIE LEE JONES
+ Special Guest
The Gov | Sat 08 Apr
Tickets
: $70 + booking fee
Doors open 7.30pm

"This was one of those nights when live music becomes really live, when the bond between performer and audience pushes everyone further than expected." – Telegraph.co.uk
"Count on Rickie Lee Jones to always burn. Soft or quiet, fast or slow, the woman's soul has such a depth of feeling that everything she does actually means something." – themortonreport.com
Two-time Grammy winner Rickie Lee Jones exploded onto the pop scene in 1979 and has made a career of fearlessly experimenting with her sound and persona over 15 critically acclaimed albums. Rickie is both a character in the songs and the songwriter singing, defying convention with her sometimes brazen sexuality and the mixed bag of jazz, rock and what has come to be known as 'confessional' songwriter performances.
Her latest album The Other Side of Desire was written, recorded and rooted in the city of New Orleans, where Jones lives.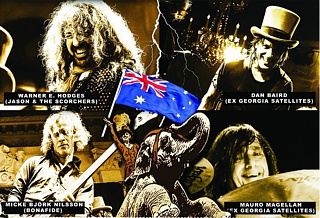 DAN BAIRD & HOMEMADE SIN
The Gov | Tues 2 May
Tickets: $45 + booking fee
Doors open 7.30pm
The Georgia Satellites were one of the most ferocious bands of the 80's.What set them apart from the other 100,000 bands who cranked their amps up to eleven was that their wild riffs and tanked up cries came from a band who, from the start, understood it's place in the rock tradition and fought hard to solidify it with each recording.
The story starts in the early 80's at Hedgen's, a "country club for the spiritually impoverished and emotionally destitute" as chief songwriter Dan Baird would later identify it. Bassist Keith Christopher, drummer Mauro Magellan and guitarists Dan Baird and Rick Richards were all playing on the Atlanta circuit in various bar bands such as The Hellhounds, The Brains and The Woodpeckers. These bands would gradually morph into the original Georgia Satellites, who signed to same the same management company as country-rock pioneers, Jason & The Scorchers.
Where the Satellites really earned their reputation though, was with their live club shows. Whether as headliners, or special guests to everyone from Tom Petty, Bob Seeger, David Bowie, Johnny Diesel and The Injectors.
All those years of three sets a night, paid dividends laid waste to audiences across the States and particular, Europe, which took the band to it's collective heart, a love affair that continues to this day.
Breakthrough appearances at the legendary UK Reading Festival and Denmark's Roskilde established the band as European favourites in 1986.
Two more Elekra LP's, Open All Night and the remarkable In The Land Of Salvation And Sin, plus a cover of The Swinging Blue Jeans, Hippy Hippy Shake, on the Tom Cruise movie soundtrack, Cocktail followed, but by the early 90's, all those years of incessant touring had taken their toll and the band split. Dan Baird went on to a successful solo career with Rick Rubin's Def American, scoring major hits with the album Love Songs From The Hearing Impaired and the single I Love You Period. A second LP, the critically acclaimed Buffalo Nickel followed and Dan also developed as a career as a highly sought after producer.
The rhythm section on both solo albums were Keith Christopher (bass) and former Georgia Satellites drummer Mauro Magellan, the duo responsible for a large part of Dan's trademark sound.
Jump to 2007 and the band was completed by Jason And The Scorchers founder member and guitarist extraordinaire, Warner E. Hodges. The quartet released their debut album in 2008, championed by Alan Jones (Uncut), Scott Rowley (Classic Rock) and Bob Harris.
The band appeared at the Sweden Rock Festival in 2009 and 2016 and Hard Rock Hell in 2011 and 2012. After headlining the prestigious Kilkenny Festival in Ireland in 2010,they have established an annual series of concerts in London that attract fans from all around the world.