Kaki King
Friday 31st May
The Gov'.
After an extended break between Australian tours, Kaki King is returning with a new album; excited to again be performing in front of an audience that has warmly embraced her unique genius since her first visit back in 2007.
Hailed by Rolling Stone as "a genre unto herself," Kaki King is a true iconoclast, a visionary musician/artist whose singular work rightly stands out amongst the easily formatted.
Glow, her ground-breaking new release, is both indescribable and definitive, an evocative, exuberant collection of genre agnostic soundscapes, rich with wit, theme, and the inspired invention Kaki King is well-known for.
From the chamberesque "Great Round Burn" through the propulsive, Celtic-coloured "King Pizel," the album embraces a doggedly naturalist production ethos to showcase King's protean song writing and mesmeric fret board genius.

Check out the new video from Glow here:
http://youtu.be/a4_Lp9xZJ5w


The Reverend Horton Heat
Thursday, 30th May
The Gov'.
Principal Entertainments present the return of Texas psychobilly legends The Reverend Horton Heat, live in Australia in 2013.The Reverend returns with his white hot band to deliver the good word from the bible of high-octane rock 'n' roll for his Australian disciples this May.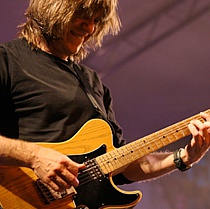 MIKE STERN BAND
+ Special Guests
The Gov June 2nd
Tickets:
$45 + Booking Fee (early bird)
$55 + bf
Doors open @ 7:30 pm
Tickets available from
www.moshtix.com.au
www.thegov.com.au
www.venuetix.com.au
Mike Stern and his All Star Band
Mike Stern is an artist who is ever evolving. Joining Blood Sweat and Tears when he was only 22, Stern moved on to play alongside the likes of Billy Cobham and Miles Davis, before pursuing a successful solo career that has spanned for more than thirty years; a career that has seen him receive six Grammy award nominations and Guitar Player Magazine's Certified Legends Award in 2012. Stern's musical style shifts between jazz, roots, rock, swing, funk and blues, effortlessly fusing these genres together with his unmitigated skill.
Come June 2, Stern will be joined at The Gov with his all-star band comprising of musical legends Dave Weckl on drums, Bob Franceschini on sax and Tom Kennedy strumming it out on bass.
Dont miss out on this a-grade lineup when they hit The Gov, June 2 to warm your bones this winter.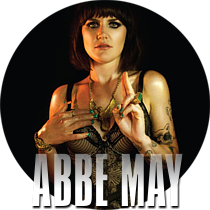 Abbe May
www.abbemay.com
The Gov' Sat June 15th
Kiss My Apocalypse Tour.
Check her out here:
https://www.youtube.com/watch