Feb's ROOTS & BLUES HOUR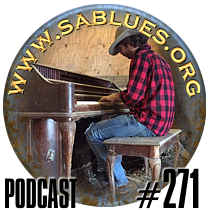 Play
|
Download
Featuring: Luke Winslow-King - Becky Warren - Brandon Taylor* - Otis Gibbs - Margo Price - Big Smoke - Shovels & Rope - The Record Company - Renee Austin - Manitoba Hal - Chelle Rose - The Small Glories - Elise Davis - Lucas Haneman Express - The Glenn Marais Band - The Masonics.
*pictured
Download MP3 from
'Subscribers'
page.
Click

for RSS. Click

for iTunes.
Feb's BLUES TIME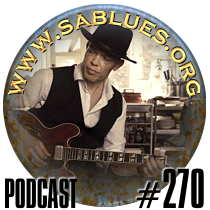 Play
|
Download
Featuring:Thorbjorn Risager* and The Black Tornado - Kathy and The Kilowatts - Knucklebone Oscar - Starlite Campbell Band - Joanne Shaw Taylor - Bow Thayer - BLu ACiD featuring John Blake - Chris Stapleton - Lal and The People - Ruby And The Revelators - Patty Reese - Honey Creek - Rosie Flores - Paul DesLauriers Band - Mr Airplane Man - Jack Rose.
*pictured

Download MP3 from 'Subscribers' page.
Click

for RSS. Click

for iTunes.



www.sablues.org
South Australian Roots & Blues
Subscribe to sablues.org
It's FREE! Be informed via our E-Newsletter about  latest Podcasts, upcoming Gigs and special ticket offers. Subscribe and gain access to the 'Subscribers' page where you can download the latest Podcasts and other goodies!

Join the facebook group
I listen to podcasts from sablues.org

sablues podcasts via
iTunes

sablues podcasts via
Stitcher
app

View the
'sablues channel'
on
YouTube
.
80,000+ views.
Latest VIdeo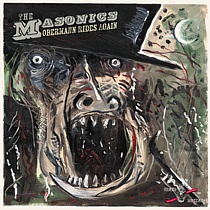 "
Your Dangerous Mind.
"
from the new album by The Masonics

View sablues.org's
Music Videos
To notify
change of email address
click
here
'
Unsubscribe
' from our E-Newsletter click
here