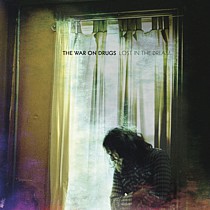 View video
of "Disappearing". It is track 5 from "Lost In The Dream" the third album by The War On Drugs ( the Philadelphia-based project of Adam Granduciel).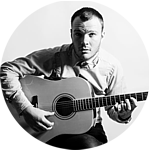 Max Savage & The False Idols
Sun 27th April 4pm/ free The Wheaty
Black Chook Blues Festival
Sat 10th May - Sun 11th May
Penny's Hill Winery, McLaren Vale.
Saturday 10th May
Black Fedora - Jacqui Walker Band - Ciaram Granger Trio - Blue Eyes Cry - Keith Hall Band - Richard Perso - Gail Page Band - Howlin Steam Train - Let it Roll
Sunday 11th May
Bonnie Gallea Band - Blues Casters - James Meston & Tribute to Cream - Chris Finnen Band
- Mason Rack Band - Funhouse of Blues - Lazy Eye Band - Harmonics .
Two Day Pass - AUD 120.00
One Day Pass - AUD 90.00
www.sablues.org is offering subscribers 30% off all tickets. How?
Simply email sablues@sablues.org requesting discounted tickets for The Black Chook Blues Festival and we will tell you how. This offer will expire on the 30th April.
April's BLUES TIME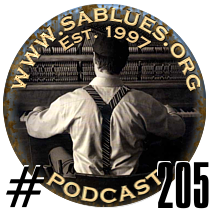 Press Play
Featuring: King Gizzard and The Lizard Wizard - Jack Bruce - The Holmes Brothers - Arthur Migliazza* - Ray Fuller and the Bluesrockers - Smokin Joe Kubek and Bnois King - Professor Louie and The Crowmatix - Johnny Drummer - Jim Suhler - Johnny Cox - The Bluesmasters - Chas and Dave - Trampled Under Foot - The Electric Sunkings - David Honeyboy Edwards - Eddie One String Jones - Elmore James - Freddy King.
*pictured
Download MP3 from
'Subscribers'
page.
Click

for RSS. Click

for iTunes.

April's Roots & Blues Hour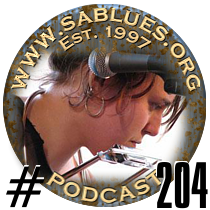 Press Play
Featuring: Ed Kuepper - The Audreys - Jen Cloher - Liz Stringer* - Charles Jenkins and The Zhivagos - Andrea Schroeder - Debbie Bond and the Trudats - Carlene Carter - Holly Golightly - Eileen Rose - Lee Roy Parnell - Lindsay Lou and the Flatbellys - Ane Brun - Lydia Loveless - The Shook Twins.
*pictured
Download MP3 from
'Subscribers'
page.
Click

for RSS. Click

for iTunes.


www.sablues.org
South Australian Roots & Blues
Subscribe to sablues.org
It's FREE! Be informed via our E-Newsletter about  latest Podcasts, upcoming Gigs and special ticket offers. Subscribe and gain access to the 'Subscribers' page where you can download the latest Podcasts and other goodies! Tell others about sablues.org
itunes, ipod and ipad users


Subscribe to podcasts at iTunes

Join the facebook group
I listen to podcasts from sablues.org

Download
Stitcher App
for your
Android or iPhone and
listen to
Podcasts fom www.sablues.org
If you wish to notify sablues.org of a
'
Change of Email Address
' click
here
If you wish to '
Unsubscribe
' from our
E-Newsletter click
here

View the
'sablues channel'
on
YOUTUBE
.