November's BLUES TIME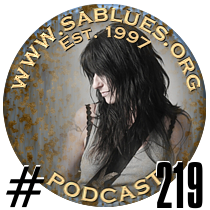 Press Play
Featuring: Stacy Mitchhart - Drew Nelson - Vaneese Thomas - Jean Louis Murat - Generation Blues Experience - Royal Southern Brotherhood - C W Stoneking - Thorbjorn Risager and The Black Tornado - Hurricane Ruth - Jeff Dale and the South Woodlawners - The Kirby Sewell Band - Missy Andersen - Georgie Bonds - Romi Mayes* - Buddy Guy and Junior Wells - Lazy Eye.
Download MP3 from
'Subscribers'
page.
Click

for RSS. Click

for iTunes.

October's Roots & Blues Hour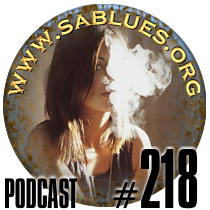 Press Play
Featuring: Lucinda Williams - Kris Delmhorst - The Delines - Marianne Faithfull - Oh Susanna - John Mellencamp - Justin Rutledge - Lee Ann Womack - Rivulets* - Ryan Adams - Robyn Ludwick - John Hiatt - Shelley King - Adam Faucett - Pieta Brown.
*pictured
Download MP3 from
'Subscribers'
page.
Click

for RSS. Click

for iTunes.


www.sablues.org
South Australian Roots & Blues
Subscribe to sablues.org
It's FREE! Be informed via our E-Newsletter about  latest Podcasts, upcoming Gigs and special ticket offers. Subscribe and gain access to the 'Subscribers' page where you can download the latest Podcasts and other goodies! Tell others about sablues.org
Translate page to another language

Join the facebook group
I listen to podcasts from sablues.org

JDbluesdoctor
Jerome Douvendahns on Twitter
https://twitter.com/JDbluesdoctor

View the
'sablues channel'
on
YouTube
.
80,000+ views. Check the comments for the popular videos. Hilarious!
itunes, ipod and ipad users


Subscribe to podcasts at iTunes

Download
Stitcher App
for your
Android or iPhone and
listen to
Podcasts fom www.sablues.org
If you wish to notify sablues.org of a
'
Change of Email Address
' click
here
If you wish to '
Unsubscribe
' from our
E-Newsletter click
here