Feb's ROOTS & BLUES HOUR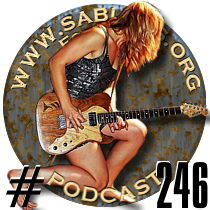 Play
|
Download
Featuring: Samantha Fish* - Gretchen Peters - Jemma and The Clifton Hillbillies – The Revelers - Lucinda Williams - David Munyon and Marys Band - Dulcie Taylor - Professor Louie and The Cromatix - Jo Harmon - Koral and The Goodbye Horses - Lauren Housley - Nikki Hill - The Texas K.G.B. - Bronwynne Brent - Ed Kuepper - The Ragpicker String Band
*pictured
Download MP3 from
'Subscribers'
page.
Click

for RSS. Click

for iTunes.
Jan's BLUES TIME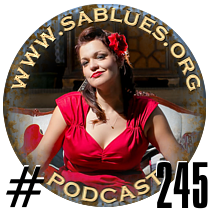 Play
|
Download
Featuring:Joyann Parker & Sweet Tea* - Michael Quest - Cécile Doo-Kingué - David Munyon & Mary's Band - ChrisYakopcic - Harrison Kennedy & miXendorp - Doug MacLeod & miXendorp - Tangle Eye - Bruce Peninsula - JD McPherson - The Jimmys - Murray Kinsley & Wicked Grin - Eden Brent - Jason Vivone & The Billy Bats - Hound Dog Taylor - Karen Dalton.
*
pictured
Download MP3 from
'Subscribers'
page.
Click

for RSS. Click

for iTunes.



www.sablues.org
South Australian Roots & Blues
Subscribe to sablues.org
It's FREE! Be informed via our E-Newsletter about  latest Podcasts, upcoming Gigs and special ticket offers. Subscribe and gain access to the 'Subscribers' page where you can download the latest Podcasts and other goodies!

Join the facebook group
I listen to podcasts from sablues.org
itunes, ipod and ipad users


Subscribe to podcasts at iTunes

View the
'sablues channel'
on
YouTube
.
80,000+ views. Check the comments for the popular videos. Hilarious!

View sablues.org's
Music Videos

Stitcher App
for your Android or iPhone
Listen to sablues.org
Podcasts via Stitcher
Notify
"Change of Email Address"
click
here
'
Unsubscribe
' from our E-Newsletter click
here

The Adelaide Roots & Blues Association
www.adelaiderootsandblues.org
Weekly blues gig blog:
adrootsandblues.blogspot.com
ARBA on
Facebook