Blues on The Parade headlined by Mia Dyson. Supported by some awesome local talent – Stefan Hauk, Filthy Lucre, Dusty Lees Wasted Wanderers & more. Furthermore, Zkye Blue will also be playing in Finn McCools bar from 3pm to 6pm.
Norwood Hotel 97 The Parade
Sun 5th Oct 2pm $30+BF Door $35
Tickets available from the venue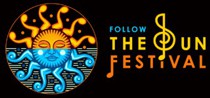 Follow the Sun Festival
Sun 5th Oct Wigley Reserve, Glenelg.
Midday to 10pm
Paul Dempsey , Bonjah, Dallas Frasca, Benjalu, Lyall Moloney, Tom Richardson, Ciaram Granger, Babylon Burning, Voice Of Trees, James Abberley, Alice Haddy, The Fuller Brothers & Kiki.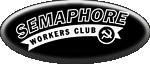 The Semaphore Workers Club is proud to be part of the Semaphore Music Festival this October long weekend. For venues, gigs and door prices please refer to:  
http://www.semaphoremusicfestival.com/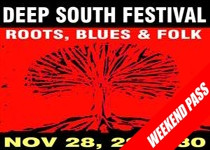 Gravy Train Promotion presents Third Annual
DEEP SOUTH - ROOTS BLUES & FOLK FESTIVAL
DAY 1 - FRI NOV 28 - "WOMEN SING THE BLUES"
DAY 2 - SAT NOV 29 - "ROOTS EXTRAVAGANZA" (3 STAGES + 18 BANDS)
DAY 3 - SUN NOV 30 - "UP CLOSE & PERSONAL"
Tickets:
http://thegov.oztix.com.au
See
Gig Guide
for details
Adelaide Blues Bands listing + links to their Werbsite, FaceBook, ReverbNation, MySpace etc.
Adelaide Blues Bands
October's BLUES TIME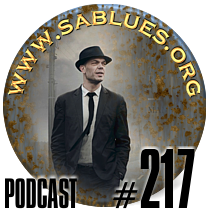 Press Play
Featuring: Joe Bonamassa - Thorbjørn Risager* and The Black Tornado - Dave Specter - Doug Prescott Band - Robert Johnson Jr - Vaneese Thomas - David West - The Reverend Shawn Amos - Susan Cattaneo - Markey Blue - Erin Harpe and The Delta Swingers - The Pat Sheridan Band - The Halley Devestern Band - Too Slim - Cotton Wells Bell Branch - Southpaw Steel 'n' Twang
Download MP3 from
'Subscribers'
page.
Click

for RSS. Click

for iTunes.

August's Roots & Blues Hour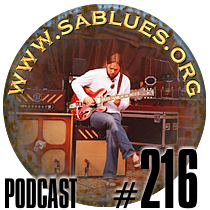 Press Play
Featuring: Jenny Queen - Black Sorrows - The Delines - Rich Robinson* - Corb Lund - Guy Forsyth Band - Beachwood Sparks - Kris Delmhorst - Lynne Hanson - The Bloody Jug Band - The Devil Makes Three - Jon Allen - John Fullbright - Robyn Ludwick - Shelley King - The Duhks - Adrian Raso and Fanfare Ciocarlia.
*pictured
Download MP3 from
'Subscribers'
page.
Click

for RSS. Click

for iTunes.


www.sablues.org
South Australian Roots & Blues
Subscribe to sablues.org
It's FREE! Be informed via our E-Newsletter about  latest Podcasts, upcoming Gigs and special ticket offers. Subscribe and gain access to the 'Subscribers' page where you can download the latest Podcasts and other goodies! Tell others about sablues.org
Translate page to another language

Join the facebook group
I listen to podcasts from sablues.org

JDbluesdoctor
Jerome Douvendahns on Twitter
https://twitter.com/JDbluesdoctor

View the
'sablues channel'
on
YouTube
.
80,000+ views. Check the comments for the popular videos. Hilarious!
itunes, ipod and ipad users


Subscribe to podcasts at iTunes

Download
Stitcher App
for your
Android or iPhone and
listen to
Podcasts fom www.sablues.org
If you wish to notify sablues.org of a
'
Change of Email Address
' click
here
If you wish to '
Unsubscribe
' from our
E-Newsletter click
here