September's BLUES TIME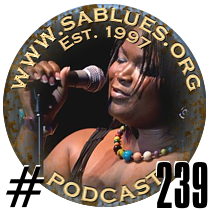 Play
|
Download
Featuring: The Detonators - Buzz Cason - Noah Wotherspoon Band - Revis Johnson - Zilla Project - Will Johns - Johnny Sansone - Micke Bjorklof & Blue Strip - Buddy Guy - Shemekia Copeland* - Ronnie Earl & the Broadcasters - The Nighthawks - Lazy Eye - Jon Cleary - John Mayall - D.L. Duncan - Helen Ryder.
*
pictured
Download MP3 from
'Subscribers'
page.
Click

for RSS. Click

for iTunes.

August's ROOTS & BLUES HOUR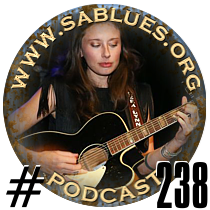 Play
|
Download
Featuring: Shane Nicholson - Langhorne Slim and The Law - Lera Lynn* - Patty Griffin - Hugo Race and True Spirit - Janita - Honey Honey - Calexico - Iris Dement - Cheryl Lescom & The Tucson Choir Boys - Bopcats - Lau - Turk Tresize - Dallas Burrow - Amy Helm - Bow Thayer.
*pictured
Download MP3 from
'Subscribers'
page.
Click

for RSS. Click

for iTunes.


www.sablues.org
South Australian Roots & Blues
Subscribe to sablues.org
It's FREE! Be informed via our E-Newsletter about  latest Podcasts, upcoming Gigs and special ticket offers. Subscribe and gain access to the 'Subscribers' page where you can download the latest Podcasts and other goodies!
View latest video:
Lera Lynn "Lately"
Music From the HBO Series: True Detective.

Join the facebook group
I listen to podcasts from sablues.org

View sablues.org's
Music Videos

View the
'sablues channel'
on
YouTube
.
80,000+ views. Check the comments for the popular videos. Hilarious!
itunes, ipod and ipad users


Subscribe to podcasts at iTunes

Stitcher App
for your Android or iPhone
Listen to sablues.org
Podcasts via Stitcher

JDbluesdoctor
Jerome Douvendahns on Twitter
https://twitter.com/JDbluesdoctor
Notify of '
Change of Email Address
' click
here
'
Unsubscribe
' from our E-Newsletter click
here
Adelaide Blues Bands listing + links to their Werbsite, FaceBook, ReverbNation etc.
Adelaide Blues Bands