August 2017's BLUES TIME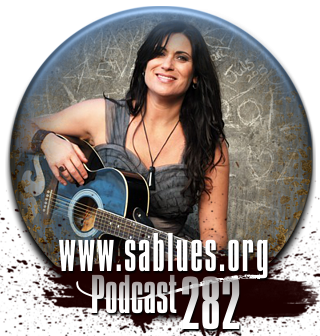 Podcast 282
from
www.sablues.org
1 The Cash Box Kings - Royal Mint - House Party.
2 Randall Bramblett - Juke Joint at the Edge of the World - Garbage Man.
3 Kenne Cramer - All Day Long - The Itch.
4 Polly O'Keary and The Rhythm Method - Black Crow Callin' - A Man Who Can Stand.
5 Halley DeVestern Band - Keep on Playin' - Keep on Playin'.
6 James Litherland - Back 'n Blue - Back 'n Blue.
7 Antry - Devil Don't Care - How Far Down.
8 Stacy Jones - Love Is Everywhere - Mojo Potion.
9 Karen Lovely - Fish Outta Water - Twist My Fate.
10 Jon Spear Band - Hot Sauce - Bottom Of The Bottle.
11 Carolyn Wonderland - Moon Goes Missing - She Wants To Know.
12 BLu ACiD featuring John Blake - No Time.
13 Gordon Meier Blues Experience - Magic Kingdom - Howlin' For My Darlin'.
14 Pokey LaFarge - Manic Revelations - Must Be a Reason.
15 Sarah Spicer* - Mr Johnson.
16 Blackfoot Gypsies - To The Top - Gypsy Queen.
17 Kenne Cramer - All Day Long - Kenne Cs Triumph.
*pictured
Audio Stream Quality: MP3 CBR 44100Hz 320kbps.
DOWNLOAD
to your mobile media device.

Podcast 282. August 2017's edition of BLUES TIME
featuring The Cash Box Kings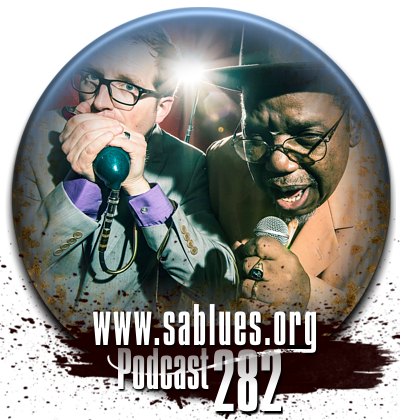 Subscribe to SA Roots& Blues
(It's FREE) and obtain your 'user name' and 'password' to the 'Subscribers' page and download the latest quality MP3 podcasts to your Player!
'The Roots and Blues Hour'
Once a month Jerome Douvendahns presents a rich mature selection from the genres of roots, alt. country, blues, folk and indie alt. rock. Each podcast highlights new and recent releases from these genres. Podcast duration is about an hour.
Thanks to the musicians, promoters and distributors who have allowed us to present their music.