Podcast 184.
May 2013's Blues Time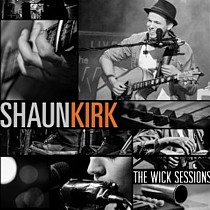 Album featured in Podcast 184.
May 2013's BLUES TIME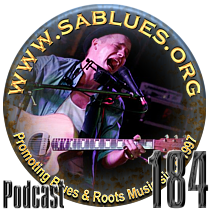 Press Play
Podcast 184 from SA Roots and Blues
ARTIST | ALBUM | TRACK
1 Magic Slim - The Essential - How many more years.
2 Shaun Kirk* - The Wick Sessions - Going back to the city.
3 Doug Deming and The Jewel Tones - What's It Gonna Take - An Eye For An Eye.
4 Jake Chisholm - Diamond in a Coalmine - That's All They Can See.
5 Corey Harris - Fulton Blues - Crying Blues.
6 The Duke Robillard Band - Independently Blue - Patrol Wagon Blues.
7 JJ Grey and Mofro - This River - Somebody Else.
8 Bea B and The Axxmann - Born With The Blues - Born With The Blues.
9 Carla Olson and Friends - Have Harmony Will Travel - You Can Come Crying To Me.
10 Lily and The Drum - Nobody Just Like Me - I Sit and Wonder.
11 Chris Antonik - Better for You - Turn to Shine.
12 DownTown Mystic - No Exceptions (Single).
13 Jake Lear - Diamonds & Stones - Going Back Home.
14 The Blues Mystery - The Blues Mystery - I Got No Pain.
15 Ray Manzarek and Roy Rogers - Translucent Blues - Hurricane.
* pictured
Audio Stream Quality: MP3.
Bitrate:56kb/s. Sample Rate: 22050Hz. Channels: Stereo.

Thanks to the musicians, promoters and distributors
who have allowed us to present their music.
Subscribe to SA Roots& Blues
(It's FREE) and obtain your 'user name' and 'password' to the 'Subscribers' page and download the latest quality MP3 podcasts to your Player!
'Blues Time' comes your way once a month. It draws its play list from the genres of acoustic and electric blues. Each podcast highlights new and recent releases. Duration is about an hour.

'SA Roots and Blues' is a non profit organisation. Our aim is to promote roots and blues music to an ever increasing patronage.