Podcast 189.
July 2013's Roots and Blues Hour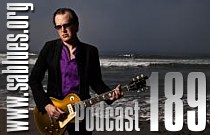 Featuring: Joe Bonamassa
The Roots and Blues Hour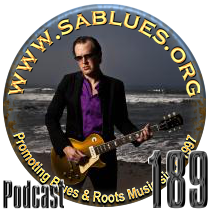 Press Play
Podcast 189 from SA Roots and Blues
ARTIST | ALBUM | TRACK
1 Beth Hart and Joe Bonamassa* - Seesaw - Rhymes.
2 Shearwater and Sharon Van Etten - Stop Draggin' My Heart Around.
3 Colin James - Fifteen - Oh Well.
4 Ryan Casper - Nothin Sweet About Alabama.
5 Chris Weaver Band - Standing in Line - Traveling On.
6 Ben Howard - Every Kingdom - Black Flies.
7 Alela Diane - About Farewell - Black Sheep.
8 One Left - This land I love - Polly Ann.
9 Donna the Buffalo - Tonight, Tomorrow and Yesterday - One Day at a Time.
10 Jason Isbell - Southeastern - Flying over water.
11 Emily Barker and The Red Clay Halo - Dear River - Ghost narrative.
12 Diana Jones - Museum of Appalachia Recordings - Song for a Worker.
13 The Snow Itself - Baobab Tree - Baobab Tree.
14b Elliott Wheeler - The Long Time - Tend To Me.
15 Ace Diamond - Silver Anniversary - You Put The Love.
16 Tejas Brothers - Live a little more - Dont Be So Mean.
*pictured

Audio Stream Quality: MP3.
Bitrate:56kb/s. Sample Rate: 22050Hz. Channels: Stereo.

Thanks to the musicians, promoters and distributors
who have allowed us to present their music.
Subscribe to SA Roots& Blues
(It's FREE) and obtain your 'user name' and 'password' to the 'Subscribers' page and download the latest quality MP3 podcasts to your Player!
'The Roots and Blues Hour'
Once a month Jerome Douvendahns presents a rich mature selection from the genres of roots, alt. country, blues, folk and indie alt. rock. Each podcast highlights new and recent releases from these genres. Podcast duration is about an hour.