Podcast 190.
August 2013's Blues Time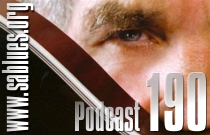 JJ Cale ...farewell.
August 2013's BLUES TIME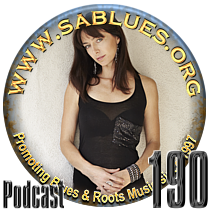 Press Play
Podcast 190 from SA Roots and Blues
1 JJ Cale - Roll On - Bring down the curtain.
2 Charlie Parr - Barn swallow - Rattlesnake.
3 Moreland and Arbuckle - 7 Cities - Quivira.
4 Kara Grainger* - Shiver and Sigh - Little Pack Of Lies.
5 Cassie Taylor - Out of My Mind - Forgiveness.
6 Beth Hart and Joe Bonamassa - Seesaw - Cant Let Go.
7 Colin James - Fifteen - Sweets Gone Sour.
8 Watermelon Slim and The Workers - Bull Goose Rooster - Blue Freightliner.
9 Ace Diamond - Silver Anniversary - Hitchhike Blues.
10 Dave Diprose - Train Dont Run - Yellow Dog Blues.
11 Hadden Sayers - Rolling Soul - Unlucky.
12 C D Woodbury - Monday Night - Been So Long.
13 Gwyn Ashton - Fistful of blues EP - On The Borderline.
14 Pokey LaFarge - Pokey LaFarge - Bowlegged Woman.
15 Lazy Eye - Move Me - Voodoo Blues.
16 JJ Cale - Number 10 - Lonesome Train.
*pictured
Audio Stream Quality: MP3.
Bitrate:56kb/s. Sample Rate: 22050Hz. Channels: Stereo.

Thanks to the musicians, promoters and distributors
who have allowed us to present their music.
Subscribe to SA Roots& Blues
(It's FREE) and obtain your 'user name' and 'password' to the 'Subscribers' page and download the latest quality MP3 podcasts to your Player!
'Blues Time' comes your way once a month. It draws its play list from the genres of acoustic and electric blues. Each podcast highlights new and recent releases. Duration is about an hour.

'SA Roots and Blues' is a non profit organisation. Our aim is to promote roots and blues music to an ever increasing patronage.