Podcast 191.
August 2013's Roots and Blues Hour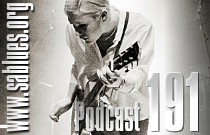 Featuring: Trixie Whitley
The Roots and Blues Hour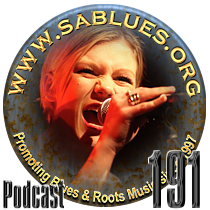 Press Play
Podcast 191 from SA Roots and Blues
ARTIST | ALBUM | TRACK
1 Trixie Whitley* - Fourth Corner - Pieces.
2 Emily Herring - Your Mistake - Turquoise Earrings.
3 Sheryl Crow - Ghost Brothers of Darkland County - Jukin'.
4 Patty Griffin - American Kid - Don't Let Me Die in Florida.
5 Fiddleworms - See The Light - Here It Comes.
6 The Great American Robber Barons - Reno Nevada
7 Clinton Collins - June Bug - Pothole Road.
8 Calexico - Algiers - Maybe On Monday.
9 Over the Rhine - Meet Me At The Edge Of The World.
10 Brenton Manser - Below the moan - Loud words.
11 Owen Campbell - The Pilgrim - Highway bound.
12 Laurie Levine - Six Winters - Stray.
13 Alecia Nugent - A Little Girl. A Big Four-Lane - Muddy River.
14 Nikhil Korula - Solo Sessions - Silent Tears.
15 Junior Bowles - Open Your Eyes.
16 The Timbers - Gallantry.
*pictured

Audio Stream Quality: MP3.
Bitrate:56kb/s. Sample Rate: 22050Hz. Channels: Stereo.

Thanks to the musicians, promoters and distributors
who have allowed us to present their music.
Subscribe to SA Roots& Blues
(It's FREE) and obtain your 'user name' and 'password' to the 'Subscribers' page and download the latest quality MP3 podcasts to your Player!
'The Roots and Blues Hour'
Once a month Jerome Douvendahns presents a rich mature selection from the genres of roots, alt. country, blues, folk and indie alt. rock. Each podcast highlights new and recent releases from these genres. Podcast duration is about an hour.