Podcast 198.
Dec 2013's Roots and Blues Hour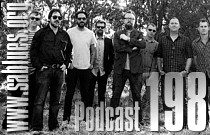 Featuring: Halfway
The Roots and Blues Hour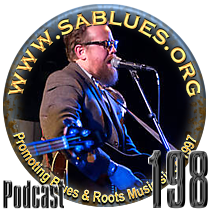 Press Play
Podcast 198 from SA Roots and Blues
ARTIST | ALBUM | TRACK
1 Halfway* - Any Old Love - Hard Life Loving You.
2 Matt Walker and The Lost Ragas – Phantom Ride - Self Made Man.
3 Garland Jeffreys - Truth Serum - Is This the Real World.
4 Shelby Lynne - Thanks EP - Call Me
5 Busby Marou - Farewell Fitzroy - Keep Me Hanging On.
6 Mandolin Orange - This Side of Jordan - There Was a Time
7 10,000 Maniacs - Music from the motion picture - I Don't Love You Too.
8 Chris Shiflett & the Dead Peasants - All Hat and No Cattle - Are You Sure Hank Done It This Way.
9 Don Morrison - Don Morrison - Up in the bedroom.
10 Jen Cloher - In Blood Memory - David Bowie Eyes.
11 Tim Easton - Not Cool - They will bury you
12 Alice Bright Sky - Box of Me - Enter This World
13 Stone Diamond - We stole the stars form the black night - When We Were Young.
14 Jamie Williams and The Roots Collective - Good Time - I Went Down.
15 Avi Katz - Ground level portraits - Take Your Life Over.
16 The Wood Brothers - The Muse - Neon Tombstone.
17 Lachlan Bryan And The Wildes - Black Coffee - Deathwish Country.
18 Chaser Eight - Up and Up EP - Take Me Higher.
19 The Civil Wars - The Civil Wars - Oh Henry.
20 Halfway - Any Old Love - Honey I Like You.
*pictured

Audio Stream Quality: MP3.
Bitrate:56kb/s. Sample Rate: 22050Hz. Channels: Stereo.

Thanks to the musicians, promoters and distributors
who have allowed us to present their music.
Subscribe to SA Roots& Blues
(It's FREE) and obtain your 'user name' and 'password' to the 'Subscribers' page and download the latest quality MP3 podcasts to your Player!
'The Roots and Blues Hour'
Once a month Jerome Douvendahns presents a rich mature selection from the genres of roots, alt. country, blues, folk and indie alt. rock. Each podcast highlights new and recent releases from these genres. Podcast duration is about an hour.