Welcome to the archive of past podcasts from www.sablues.org. On this page you will find the podcasts from 20015. Enjoy.
RSS Feed For:
'2015 Podcasts'

www.sablues.org/podcasts_2015.xml
www.sablues.org presents all the

2015 PODCASTS


www.sablues.org presents all the
2015 PODCASTS



www.sablues.org PODCAST PLAYER
About SARB Podcasts.
Jerome Douvendahns presents 2 podcasts each month:
'Blues Time' draws its play list from acoustic and electric blues.
'The Roots and Blues Hour' presents a selection from the genres of roots, alt. country, progressive folk and alt. rock. Each podcast highlights new releases from their respective genres. Per month we averaged over 2000 downloads for each of our podcasts and that is just from our server!

'SA Roots and Blues' is a non profit organisation. Our aim is to promote roots and blues music to an ever increasing patronage. Our thanks goes to those musicians, promoters and distributors who have kindly allowed us to present their music to our subscribers. We hope this added exposure benefits the musicians in some way ...and as a subscriber, this is where your responsibility starts!

itunes, ipod and ipad users
Subscribe to Podcasts at iTunes

Social networkers
Join the Facebook group

I listen to Podcasts from sablues.org

Listen
to Podcasts from www.sablues.org on your Android or iPhone with Stitcher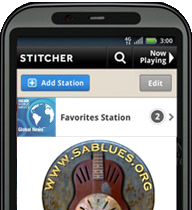 Download STITCHER RADIO APP (it's FREE)
http://stitcher.com/download.php
Listen to Podcasts from www.sablues.org
http://stitcher.com/s/player.php?eid=20927064&refid=stp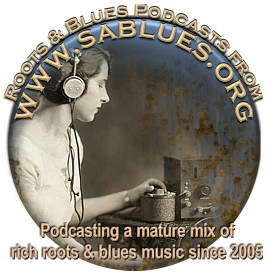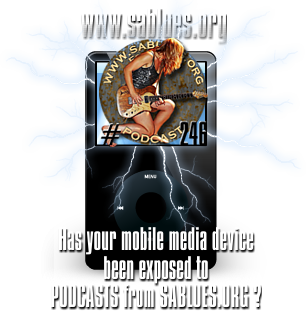 Subscribe to SA Roots& Blues
(It's FREE) and obtain your 'user name' and 'password' to the 'Subscribers' page and download the latest quality MP3 podcasts to your Player!